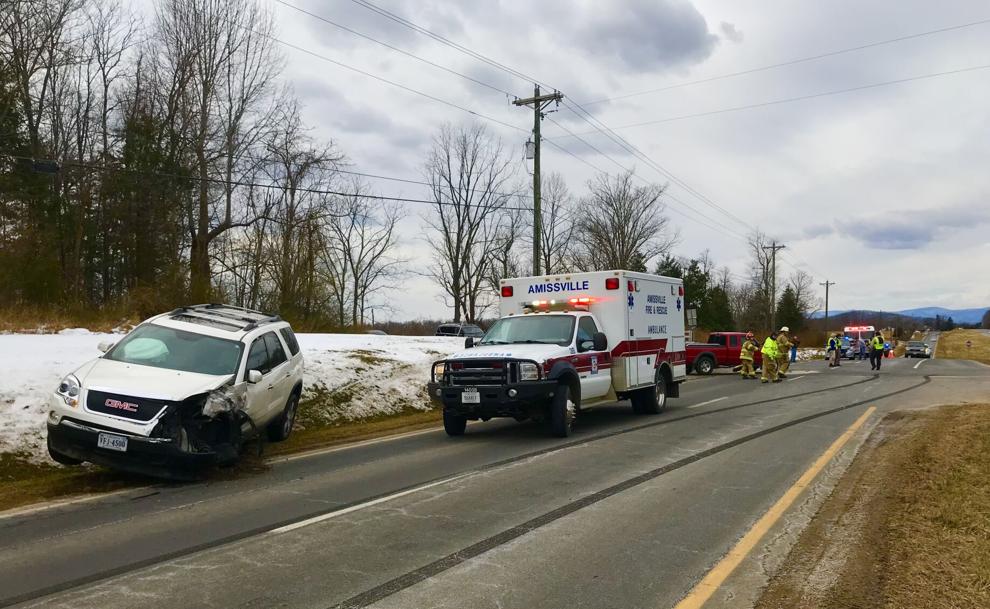 Amissville first responders raced to the scene of this serious two-vehicle accident that occurred shortly after 11 a.m. this morning on Route 211 East, just inside the Rappahannock County line.
A Rappahannock Sheriff's deputy working the scene declined to say if there were any injuries. Both vehicles suffered severe damage.
Traffic was stopped several times for the cleanup.
Virginia State Police also responded to the accident.