BOS Chair Smith: 'I think I'll work on this resolution for a bit, and take it forward on my own once the planning bit is flushed out'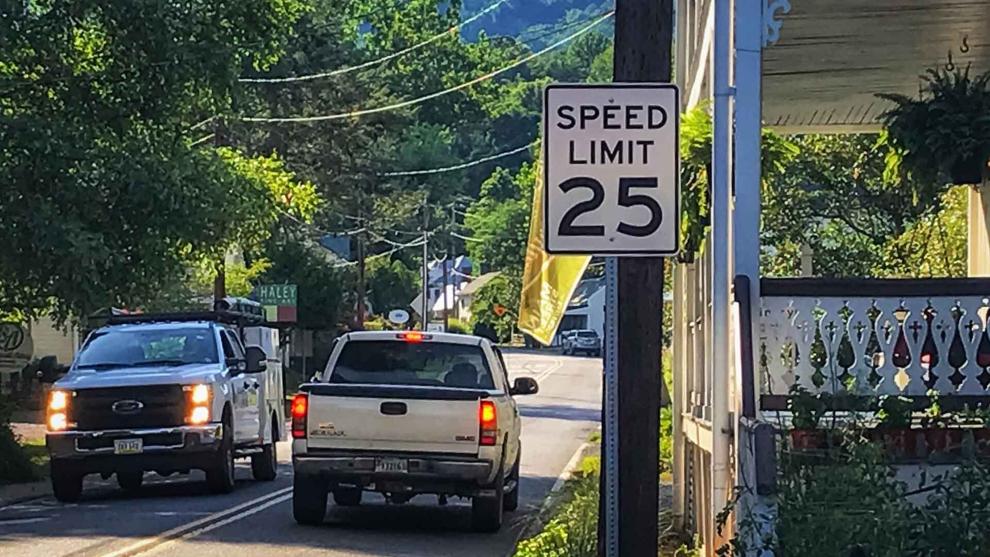 Sperryville Community Alliance (SCA) member and business owner Kerry Sutten was outwardly enthused two weeks ago when discussing a proposed "joint resolution" with the Rappahannock County Board of Supervisors aimed at slowing down traffic and supporting pedestrian safety in the village of 244 residents.
Sutten had said the resolution was developed in consultation with BOS Chair Christine Smith, the Piedmont district she represents encompassing Sperryville, and upon its expected approval at the recent BOS meeting it would, as stipulated in writing, be forwarded to the governor and state highway officials for resolution.
"It seeks to improve pedestrian safety in Sperryville as well as calm traffic in the village," Sutten explained in the July 2 edition of this newspaper. "Supervisor Smith has suggested the board consider the resolution at its July 6th board meeting."
Consideration is as far as it went — for now. And given this subsequent email exchange between Smith and Sutten (the latter copying his fellow alliance members), the Before & After cafe owner isn't sounding nearly as enthused.
"Some of my constituents have asked me about the background of the SCA," Smith wrote to Sutten on July 8th, "and I realized in doing my due diligence I should really ask to review your meeting minutes and financial reports." 
Sutten quickly replied: "You can find our annual report on our website http://www.sperryfest.org. It includes background, highlights and financials. Our meetings are open to the public as well so you or they can join. I'm happy to share the meeting information with the interested party. Please let them know they can contact me or any member of the Board . . . Asking again to any insight into the concerns you are hearing with the Resolution. I like to build consensus so want to ensure we incorporate the concerns."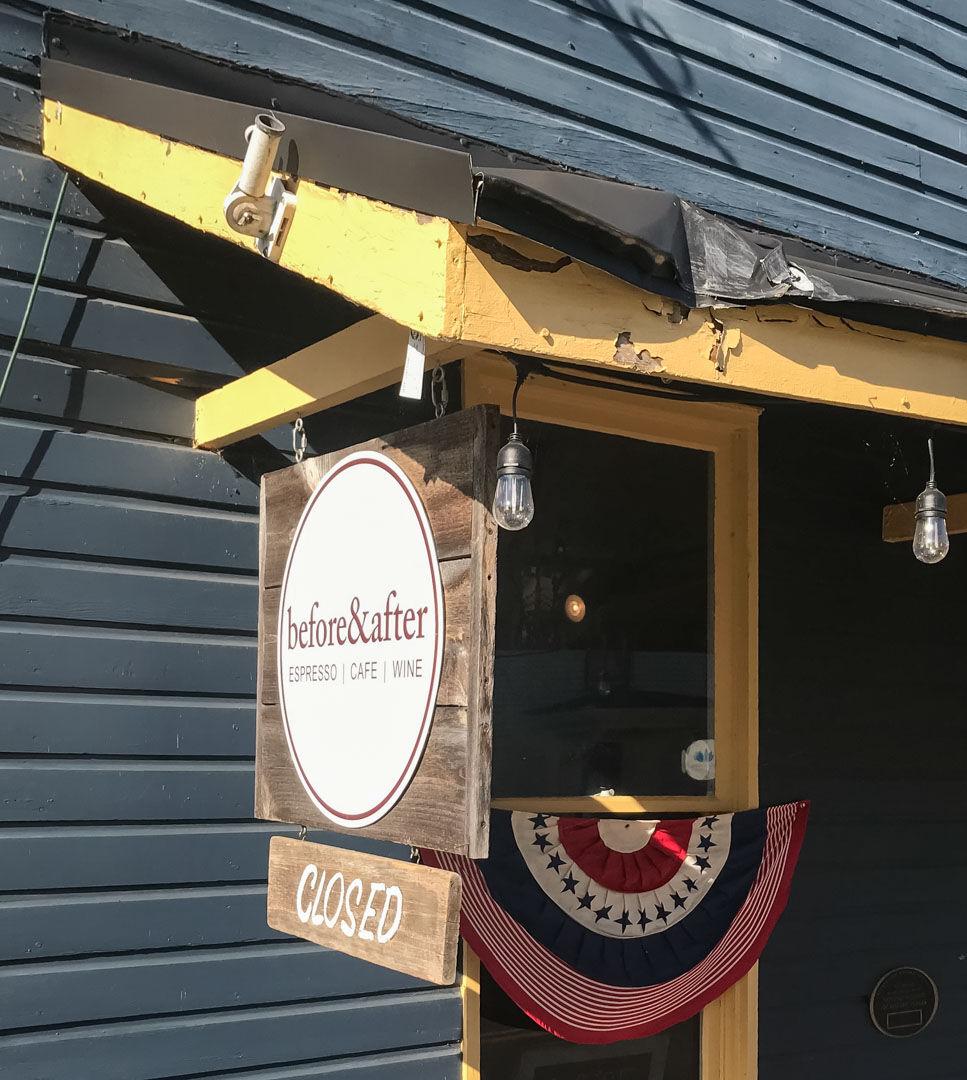 Smith wrote back: "The basic response I am hearing is that more planning needs to be done before moving forward. I need to reach out and take some meetings, mend some fences. Folks particularly don't love extending the sidewalk or the reflectors for fear of noise (as predicted)."
"I hope you will make it clear to them," Sutten answered, "that more planning is what the resolution does. It asks for two planning studies to provide options to the community. It was smart of us to include the request for community input in the VDOT planning study.
"I also chuckle at the noise concern," he continued. "Although reflectors are my preferred solution — I hope the study offers others — the noise is what we want. It tells the driver they are on a sidewalk (ON A SIDEWALK) and informs the pedestrian they are about to be hit. If it were a safe road and sidewalk, there would be no noise."
The BOS chair responded: "I guess if everything's up for planning, I'm wondering why you continued to include the specifics in the resolution? Also, please send me the financials since April, since that's the most up-to-date on the website. Does your organization keep minutes?"
At which point Sutten expressed confusion.
"I am not sure what you are asking in your first question," he wrote to Smith. "If it is why the specifics, the point of the resolution is to ask experts in their field to provide expert direction; specific [sic] are important to help them understand the request.
"As for financials and minutes, we review them at every monthly board meeting. Our board meetings are open to the public. Please join us. 
"For the record," added Sutten, "I am sure you are aware that 501(c)3 are required to share IRS and other documents with the public, which we eagerly do. I'm pretty proud of the annual report. There is no requirement to share minutes, audit results, or policies, and I honestly don't want to get in the habit of responding to every request. However, I am happy to address any specific question or concern that you have or talk with your constituent — my neighbor. Please ask them to contact me. I can assure you that there is very little to report between April and July as our meetings have been brief given COVID. What is the specific question?"
Rather than answering specifically, Smith informed Sutten several days later: "I think I'll work on this resolution for a bit, and take it forward on my own once the planning bit is flushed out. Thank you for offering the resources of the Alliance, and I wish you all the best."
Sutten, one might gather reading between the lines, wasn't pleased: "I have added members of the working group to this note to keep them informed of your efforts to improve pedestrian safety and calm traffic in Sperryville," he wrote to the supervisor.
"Please keep us updated on your work. I want to ensure our efforts compliment [sic] yours. As I am certain you understand, you taking the resolution 'forward on your own' makes it no longer a joint resolution and the Alliance will not be available to cover the cost shares. Given that public safety is a county responsibility, the costs are rightly placed with the county and we appreciate you taking a leadership role there.
"I look forward to improving our community together."
Meanwhile, of all ironies, Virginia State Police announced early Tuesday evening that it was investigating a hit and run that caused damage to Sutten's Before & After cafe.
That same day, July 14, a trooper responded to the reported hit and run, saying that during the early morning hours "an unknown vehicle appeared to back into the building, hitting the porch roof and causing it to go through the building's front wall. This caused substantial damage to the building [exterior and interior] and business."
If anyone knows about the hit and run or witnessed the event, please contact the VSP Area 12 Office at 540-347-6425.
---
Click here to sign up for the C-19 Daily Update, a free newsletter delivered to your email inbox every morning.