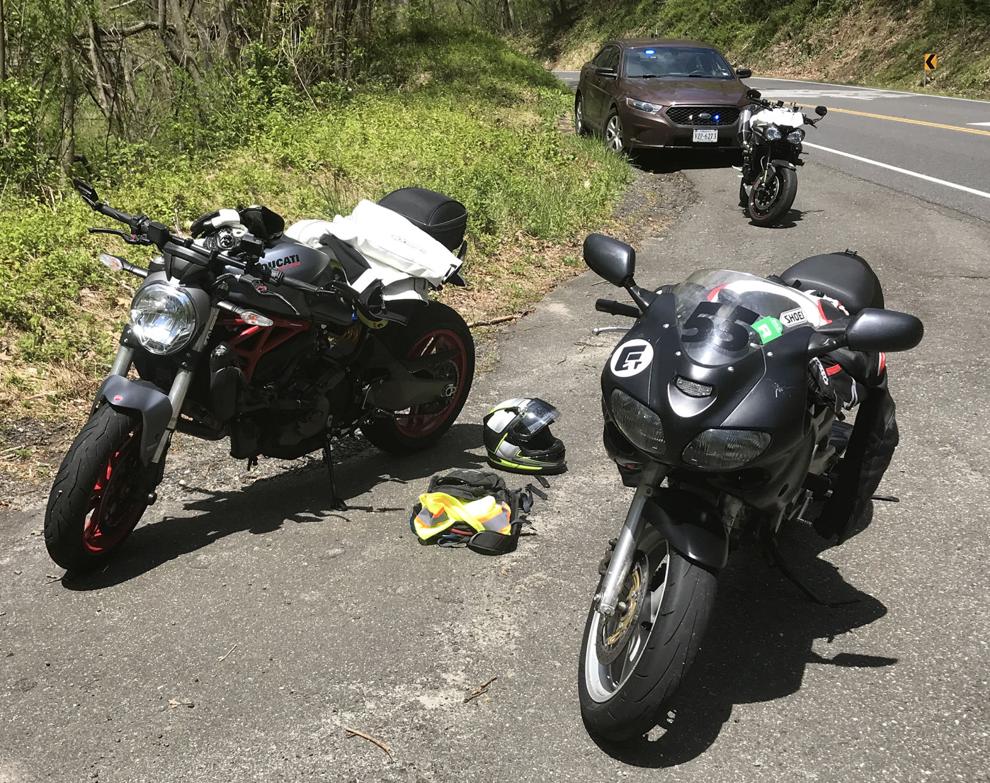 Saturday's spectacular weather was bound to bring out the motorcyclists. And that it did by the hundreds — sport bikes and roadsters to cruisers and choppers.
At one point shortly before 1 p.m. a group of 26 riders sped past a Virginia State Trooper (seen here) who happened to be writing out a motorcycle accident injury report at the Pass Mountain Trail curve on Route 211 in Shenandoah National Park.
The biker who was injured (his motorcycle seen closest to the trooper) was traveling west with two other companions from Northern Virginia when he lost control. He was transported to the hospital by the Sperryville Rescue Squad with undisclosed injuries. The Sperryville Volunteer Fire also responded to the scene.
Asked by this newspaper if they were speeding at the time, one of the bikers shrugged his shoulders. A dispatcher for the Rappahannock County Sheriff's Office confirmed this early afternoon that there have been three motorcycle accidents in the county so far today but said further details would need to come from Sheriff Connie Compton, who referred inquiries to the Virginia State Police.