• 'The first subject slipped on wet rocks and fell approximately 40 feet from the top of the falls'
• Hiking companion injured while trying to reach his friend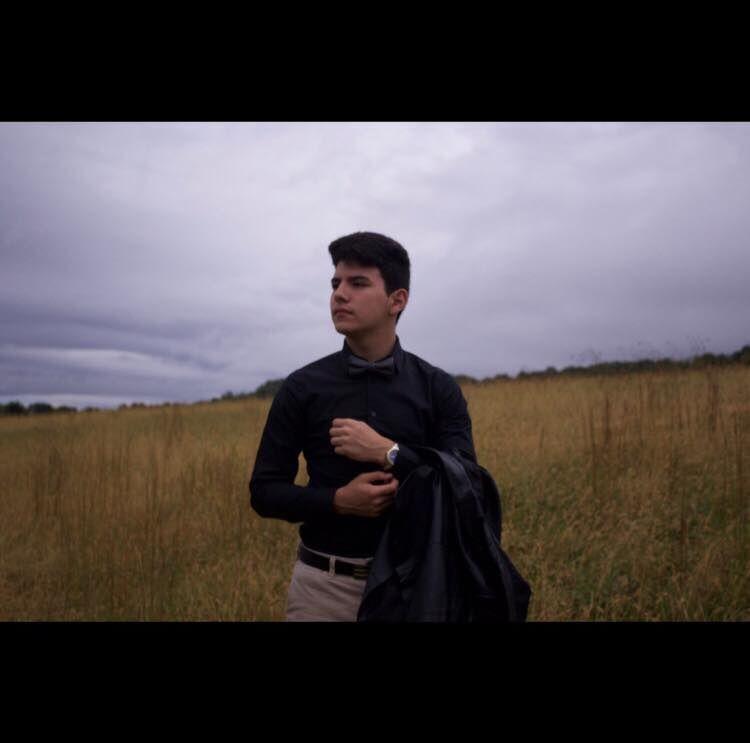 A recent graduate of Fauquier High School has fallen to his death at Whiteoak Canyon in Shenandoah National Park, the Rappahannock News has learned.
Esgar Gutierrez Covarrubias, 18, was hiking with at least one friend when he reportedly "slipped on wet rocks and fell approximately 40 feet from the top of the falls," park spokesperson Sally Hurlbert confirmed following an inquiry by this newspaper.
The tragic incident involving the two young men — both of whom had fallen, it turns out — was not previously disclosed by Shenandoah National Park authorities. 
The News was alerted to the accident on Wednesday of this week by a Sperryville classmate of the victim whose mother wondered why nothing of the tragedy had ever been reported in the news media.
According to Hurlbert, the incident took place on Saturday, July 18, at 7:15 p.m. — almost two weeks ago.
Madison County Sheriff Erik Weaver told this newspaper Friday afternoon that his dispatcher had received a 911 call at 7:14 p.m. that evening "referencing two males falling down at the falls and we transferred it to the park system. We never heard another thing."
Hurlbert explained that the hiking pair was at Upper Whiteoak Falls, located adjacent to the well-traveled Whiteoak Canyon Trail, exactly 2.3 miles from Skyline Drive.  
"The first subject slipped on wet rocks and fell approximately 40 feet from the top of the falls," she told the News.
"The second subject fell while trying to traverse the side of the falls to reach his friend," Hurlbert continued. "He was removed from the scene via a wheeled litter and transported to Page Memorial Hospital in Luray . . . with non-life-threatening injuries."
The classmate of Gutierrez said it was his understanding that the young man had broken his neck as a result of the fall, while a backpack helped to cushion the fall of his hiking companion.
"We can't give out medical information," Hurlbert replied of the possible cause of death. As for the other man, "We can't speculate on what saved his life."
Hurlbert said "multiple rangers" responded to the late-evening incident "including two Advanced Life Support (ALS) providers. The entire Search and Rescue Team (SAR) consisted of 27 members including park service staff and volunteers.
"When park rangers arrived on-scene, CPR was already being performed on the first subject by bystanders and was continued by park staff until he was pronounced dead at the scene. After the second subject was extricated, the litter team recovered the body of the first subject."
Hurlbert requested that hikers in Shenandoah National Park be reminded that the "rocks around waterfalls are extremely wet, slippery and dangerous to climb on. Visitors should always stay on the trail and behind all safety barriers when they are near waterfalls."
Asked why nothing was previously disclosed of the deadly accident — now including the warning for visitors to take precautions when climbing near waterfalls — Hurlbert replied that "it has always been Shenandoah's policy to not release information about accidents resulting in fatalities to protect the privacy of the people involved. We are just continuing with that precedent."
Most other major national parks around the country, however, have regularly reported such tragedies — in doing so to remind their visitors of the many dangers when traversing unfamiliar outdoor terrain.
One of Gutierrez's teachers in the Fauquier High School community praised her former pupil in a Facebook posting: "Our school community is sad as we are grieving the loss of one of our dear students. 
"Dear Esgar, you are far from our sight now, but not from our hearts and thoughts that with the eyes of our souls we will always see you near us! You brought joy and light to our classes and your gentle smile and caring heart will be greatly missed. We know you are in God's care now and that is how it should be.
"Rest peacefully in Heaven fine young man! Our thoughts and prayers are with the family."
Gutierrez resided in Marshall, according to a residential records search. 
His wake and funeral Mass were held on Thursday, July 23, in both Marshall and Warrenton. 
In one school publication next to his photograph, Gutierrez wrote: "I would like to be remembered as the kid that made everybody laugh."
---
Click here to sign up for the C-19 Daily Update, a free newsletter delivered to your email inbox every morning.