Despite summerlike heat and a rather fierce thunderstorm, the 11th Annual Rappahannock County Farm Tour this past weekend was a resounding success, offering behind-the-scenes glimpses of 14 working farms.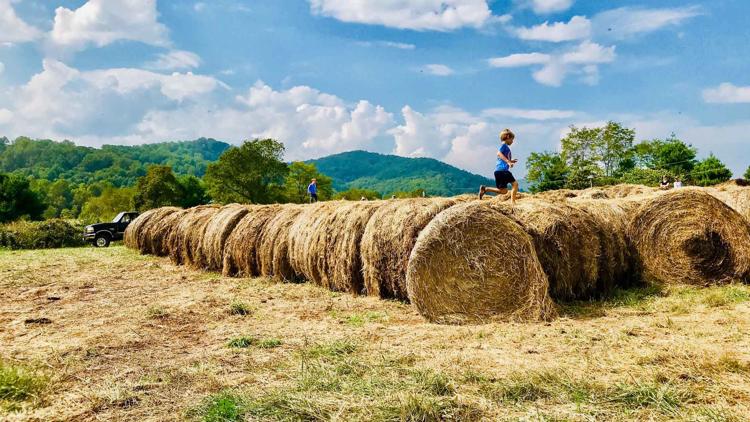 South of Sperryville, Belle Meade Farm and School, which has been on the tour since its beginnings, hosted wagon rides, bee-keeper demos, and delicious lunches of fresh farm-grown produce cooked entirely by students.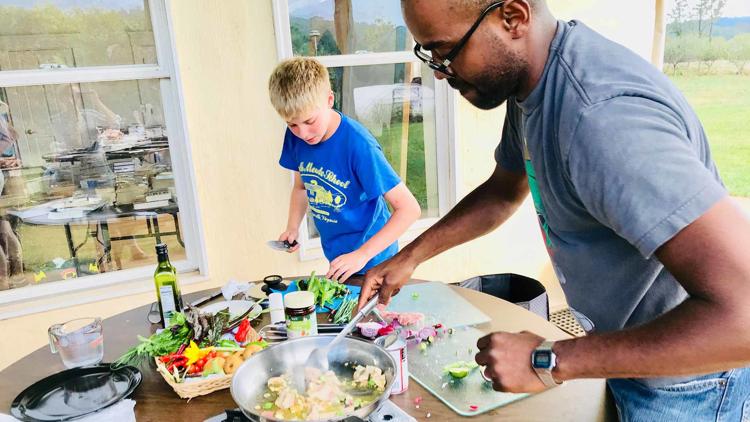 Livia Marrs, meanwhile, a seasonal employee at the Farm at Sunnyside near Washington, appears here in front of signs the farm team created to show their support for action on climate change.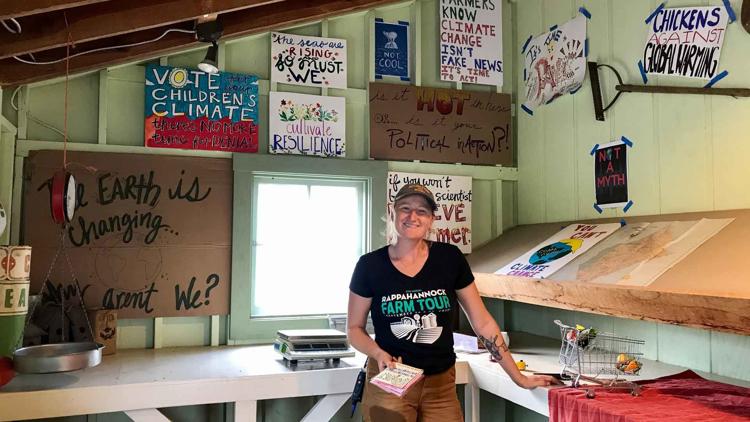 "We just wanted to do something to support the cause, farmers for climate action… it's something we think about every day," remarked Stacy Carlsberg, who with her partner Casey Gustowarow manages the popular organic farm, which strives to improve soil fertility and sequester carbon that contributes to global warming. A recap of the 2019 farm tour, including additional photos, will be posted online at Rappfarmtour.org