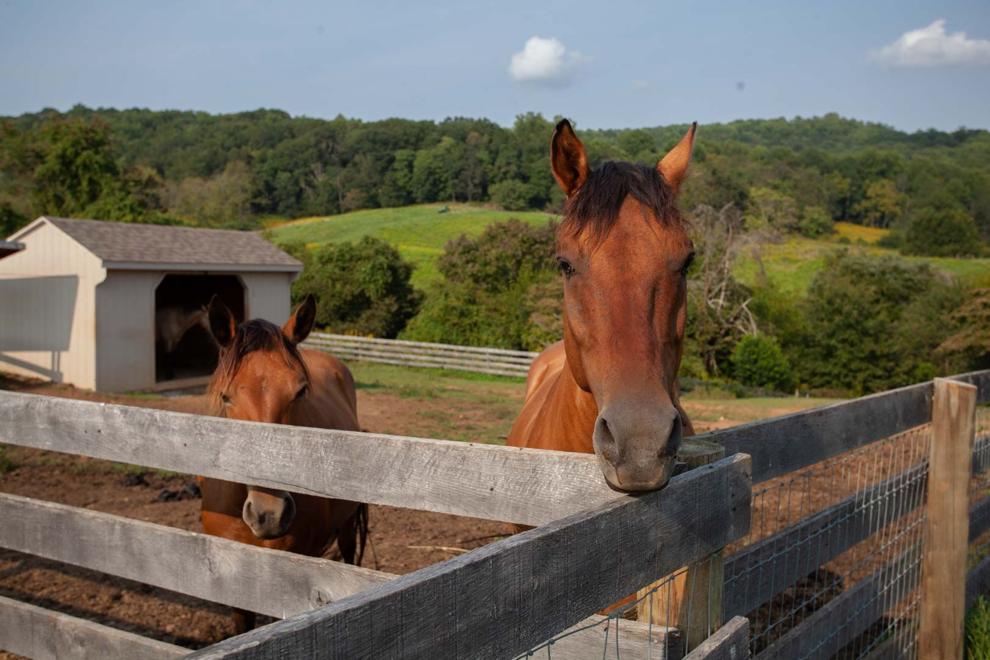 The Rappahannock County Farm Tour is making a comeback for its 12th year after canceling last fall because of COVID-19 concerns. The free, self-guided event is scheduled to take place on the weekend of Sept. 25-26 where visitors can tour up to 12 farms located across the county that feature everything from hayrides to wool spinning.
"It's really fun. There's something for everyone. Children have a great time. People looking to start farms come out and find a wealth of knowledge from people who have already been doing it — learning the hard way for many years," farm tour organizer Laurie Smith said of the event.
Smith said it took a bit for the team to get back into the swing of planning after deciding later than usual to proceed with the event after assessing potential COVID-19 risks.
"We lost a few months in planning … We've been under pressure to get things done, but everything's moving along very well at this point," she said.
Featured in this year's tour are returning Belle Meade School and Farm, Crowfoot Farm, The Gardens at The Inn at Little Washington, Happy Henz Farm, Mountain Vista Farm, Narmada Winery, Rappahannock Wagyu at River Jordan Farm and Rock Mills Farm. Newcomers Millwood Farm, Pen Druid Fermentation, Off the Grid Farm and Restaurant and Windsor Lodge Farm will also open their gates for visitors.
Smith recommended that participants bring a cooler to store any purchased meat or produce, wear closed-toe shoes, and leave pets at home. Some locations will only offer events for one day, while others plan to stay open for the entire weekend.
Mary Carter McConnel, who oversees horses in conjunction at both Windsor Lodge and Millwood Farm, is hosting visitors at both locations, each on different days to include both groups of her herd.
Millwood, located 4733 Sperryville Pike in Woodville, will open Saturday where visitors can see the conservation breeding operation of Choctaw, Cherokee and Chickasaw horses with some Comanche and western breeds, according to the farm tour's website.
Windsor Lodge, located 4 Windsor Lodge Ln. in Flint Hill, will be open Sunday where visitors can ride a hay wagon to see the two dozen yearlings, weanlings, mares and foals that live there. McConnel said there won't be any horseback riding opportunities at either farm.
"We're happy to share. I've gotten people coming up to my driveway to ask about the horses, and different people wanting to be engaged with them. So, I'm glad they can do it in a way that is safer for them and for my horses," she said.
At Off the Grid, Elizabeth Melson, who oversees the business' agriculture, said staff will provide visitors tours of the farm where their hemp, which is transformed into CBD extract, will be "flowered out" and nearly ready for harvest. Goats will also trot about for visitors to enjoy.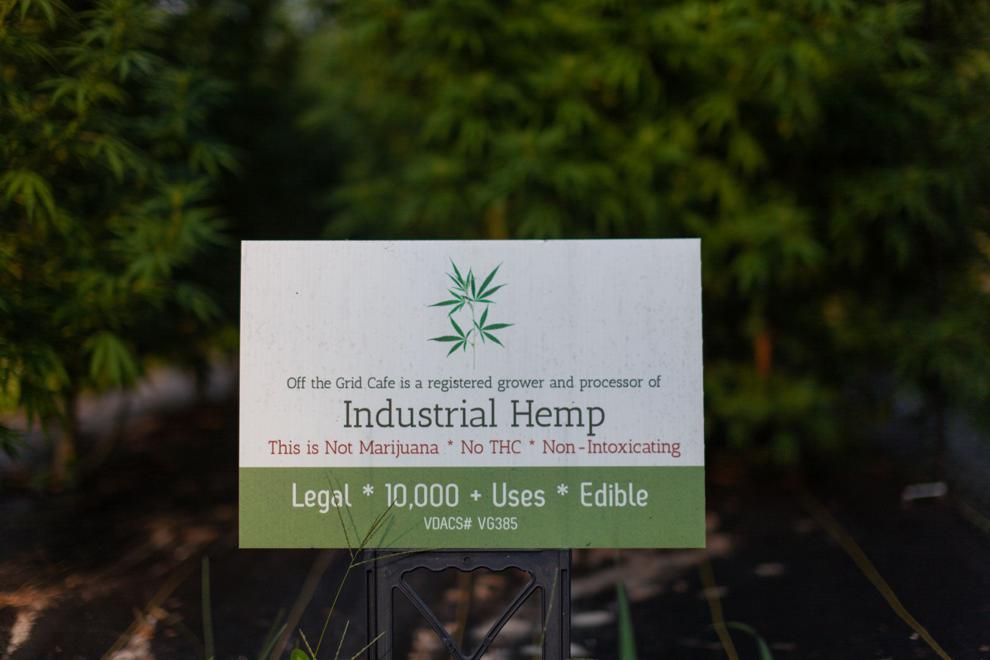 "It's just always fun to be able to show people what we work so hard on and making that link between a special that we're offering and [showing them] here's where it came from," she said.
Melson said John Proper, a neighbor of the business, will have on display giant pumpkins growing near Off the Grid, located 11692 Lee Hwy in Sperryville. 
Van Carney, a co-owner of Pen Druid who is also running this fall for the Rappahannock County Board of Supervisors Stonewall-Hawthorne District, said the brewery will operate like usual as part of the farm tour, but that he and the other staff will be available to chat with visitors.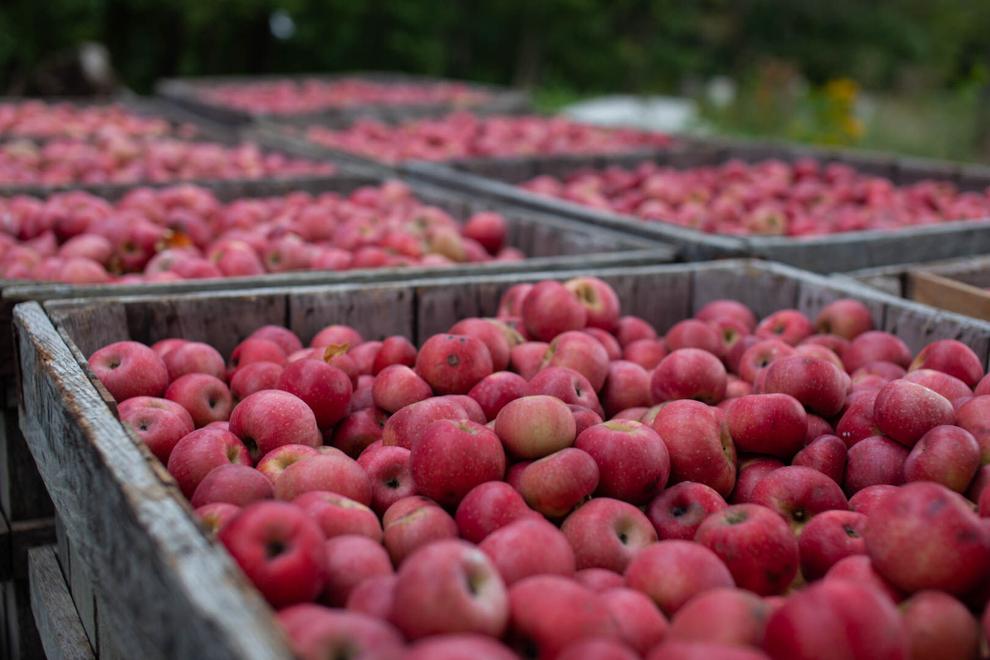 The brewery, located 3863 Sperryville Pike in Sperryville, seeks to find the character and taste of the native microbiology unique to the Blue Ridge Mountains and Rappahannock County, according to the farm tour's website.
"What we do here, which is agricultural manufacturing, is an everyday thing … we're happy to participate [in the farm tour]," he said.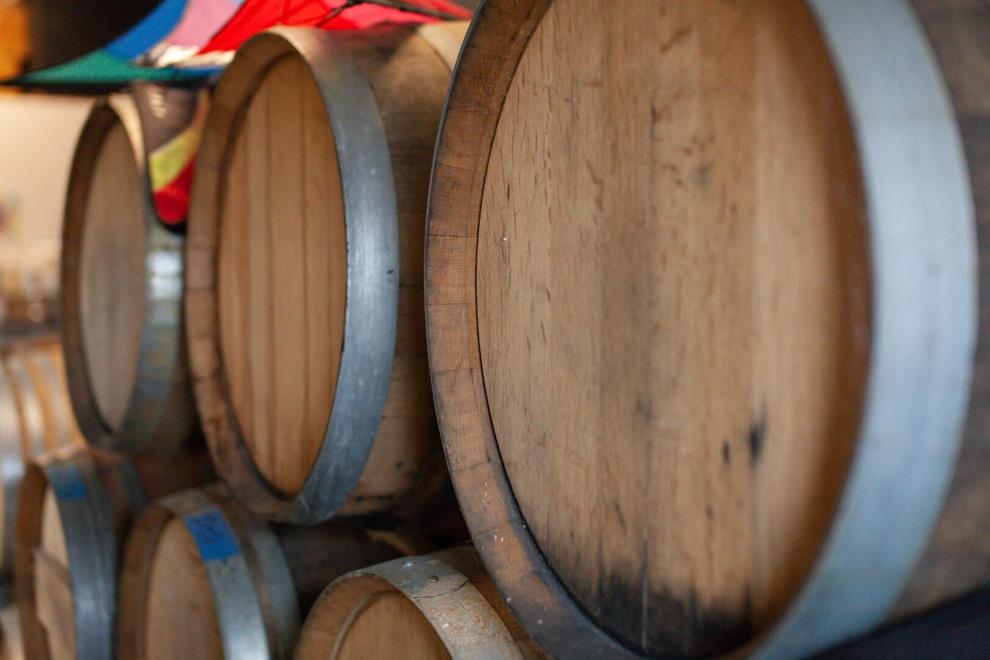 ---