$833,000 federal grant awarded to Rappahannock Fire and Rescue volunteers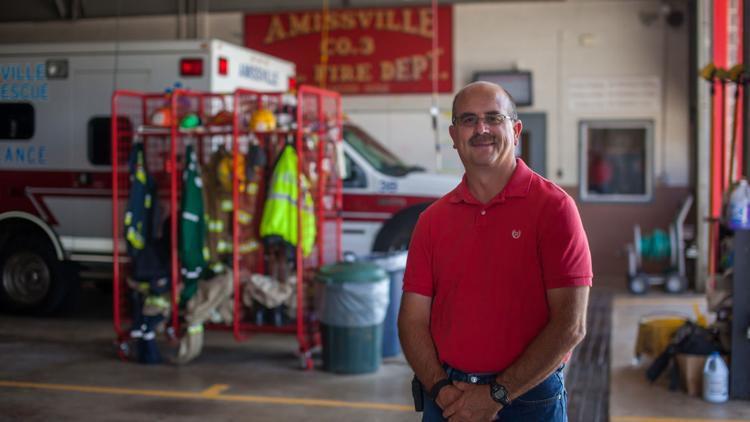 Few days go by that a news release doesn't arrive either from the governor's office in Richmond or a  congressional office on Capitol Hill announcing a latest round of community grants – hundreds of thousands of dollars doled out to towns, cities and counties alike across Virginia for everything from early childhood education to improving sidewalks.
It takes a solid grant writer to research and complete the application process — often referred to as grant proposals or submissions — to secure such grants, which apart from federal and state governments are usually provided by private councils, foundations, corporations and trusts.
An average grant writer in this country gets paid about $25 an hour to complete an application process, mere beans considering the amount of much-needed dough that can be pulled in for worthy causes. It's no surprise, therefore, that some communities have full-time grant writers on their payrolls.
That said, few grant writers are as accomplished of late as Amissville Volunteer Fire and Rescue Chief James Bobby "J.B." Carter. According to Kevin S. Williams, Emergency Services/Deputy Emergency Management Coordinator for Rappahannock County, Carter recently applied for a grant "for all fire departments in the county on behalf of the fire and rescue association."
And talk about coming through. 
Virginia Sens. Mark Warner and Tim Kaine announced yesterday (Friday) that federal funding for fire safety was being awarded to a dozen worthy fire and rescue companies and associations across the state through FEMA, the Federal Emergency Management Agency, in the case of Rappahannock to "improve operations and safety."
Thanks to Carter's personal efforts, Rappahannock County's six volunteer fire companies brought home the biggest prize of all from the $4.25 million in FEMA funding: $813,333,33.
Williams called the grant, which will replace firefighters' air packs, "Awesome news."
As for Carter, who has been the chief at Amissville for 27 years?
"This grant is for all the fire departments," he stressed Saturday morning, as were previous earmarks he helped secure for county first responders, including of late 800 emergency radios and repeater system equipment. 
"This was our second time applying for this grant. Last year we applied for the exact same grant," Carter pointed out, although the county in 2018 was awarded a smaller grant for air pack replacements specifically to "rescue the rescuers."
"This grant [just awarded] replaces all the breathing apparatuses for all the fire companies, which cost between $7 and $8 thousand dollars apiece. The ones we are currently using are 16 years old or older," the chief explained. "If we didn't get this grant we would have had to start replacing air cylinders . . . spending upwards of $200 to $250 thousand dollars just to replace the air bottles. So it definitely came along at the right time.
"It is the first generation of breathing apparatuses we are replacing."
This round of financial assistance awarded to Rappahannock is specifically through FEMA's Assistance to Firefighters Grant (AFG) program and the Staffing for Adequate Fire and Emergency Response (SAFER) program, the latter to "hire, recruit and retain firefighters."
For instance, it was announced Friday that nearby Clarke County will receive $622,146 for "hiring firefighters." Rappahannock County for several years has contemplated bringing aboard a small number of paid firefighters to bolster its all-volunteer companies, and federal grants like these go a long way in assisting in such efforts.
"The primary goal of SAFER is to enhance the local fire departments' ability to comply with staffing, response, and operational standards," according to the Virginia State Firefighters Association. "FEMA's SAFER program specifically provides funding directly to departments and volunteer firefighter interest organizations to help them increase or maintain the number of trained firefighters in their communities." 
Given his grant writing prowess, we jokingly asked Carter whether he would consider applying for grants on a full-time basis for the Rappahannock County government, which could certainly use a hand.
"I don't know about that," he laughed out loud.