State, federal funds possible; Shentel floats plan for expanded service  — and more tower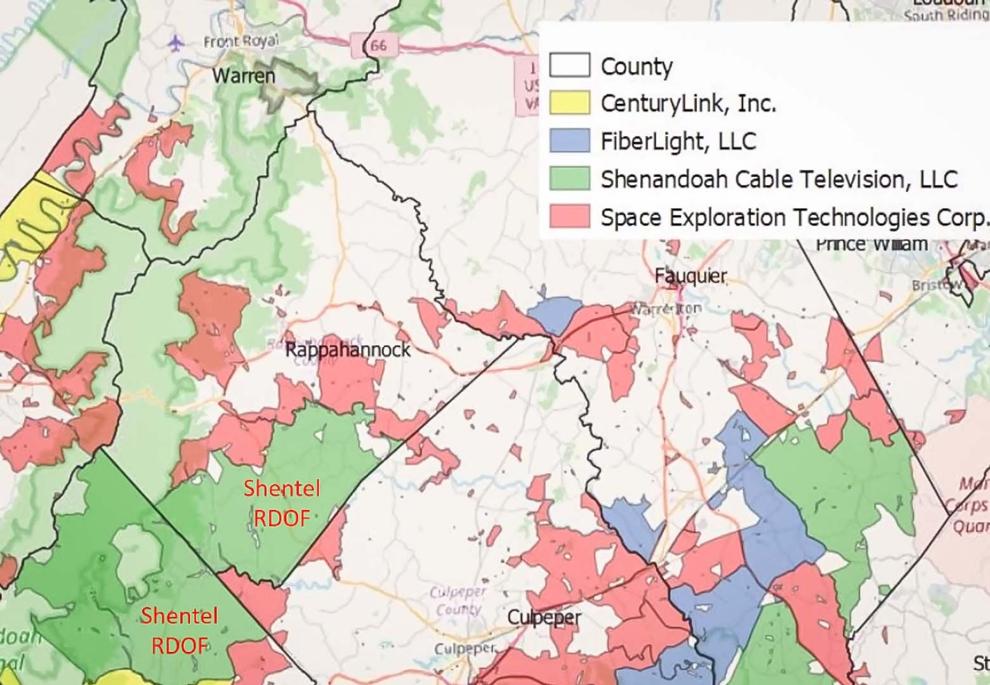 The Rappahannock County Broadband Authority is racing against the clock to meet a filing deadline for state funding through the Virginia Telecommunications Initiative (VATI). The county must submit a notice of application by July 27 and formalize the application by September 14.
During the public comment period at Monday's meeting, Piedmont resident Mark Anderson called attention to the challenge of meeting the application requirements with so little information at hand. "Someone's going to go through a lot of pain and stress over those seven weeks to try and get that together. … To me it appears we're going to have to get down to a map of broadband access for every structure in the county, some 4,200 houses, businesses, nonprofits, etcetera, and I don't think we have that level of detail yet," he said.   
In a conversation with the Rappahannock News earlier this month, Margaret Bond, a former member of the Broadband Committee and the secretary for the authority, said the best data on broadband access that the county currently has is derived from a 2017 survey. "The Center for Innovative Technology helped put the survey together and figured out how to try to disseminate it as evenly as possible, take the results and analyze them," Bond said. 
The survey found that between 80 and 85 percent of respondents had some kind of broadband access, but, Bond added, "you could have crappy service anywhere, just about — it's [about] getting to the point where it's as useful as usable."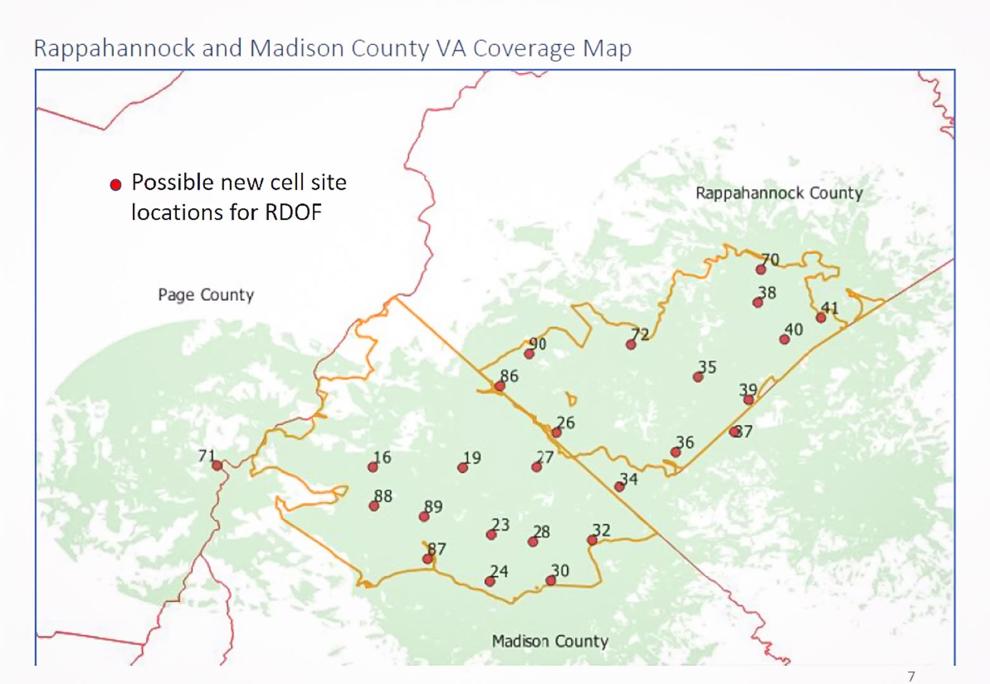 Lonnie Hamilton, a broadband planner with the Virginia Department of Housing and Community Development assigned to Rappahannock's expansion project, explained what the county will need to prepare in order to apply for VATI funds. "What the county can do is … [identify] folks who are unserved where they are and [talk] to local providers in the area," Hamilton said. "It's a matter of seeing what kinds of partnerships you all can brew up."
Hamilton recommended that the authority also consider what kind of resources the county would be willing and able to invest. "It can look like waiving permitting fees or allowing use of county land for broadband projects, this can be monetary — I'm under the impression that the county is getting some American Rescue Plan money, a lot of localities are, [and] that money can be used towards broadband according to the Treasury and would make a very good match for outright funding towards a broadband project with a provider."
The county is anticipating a lump sum of $1.43 million from the American Rescue Plan. County Administrator Garrey Curry said the county has yet to determine how they plan to use the funds, but broadband and public safety are among the top priorities. According to federal requirements, the money will have to be spent within the next three years.
National attention to broadband access has unlocked several vaults of public funding not only from the state but also the federal government. In November 2020, Shentel, a telecommunications provider based in Edinburgh, Va., won a Rural Digital Opportunity Fund (RDOF) grant from the Federal Communications Commission to provide broadband to roughly 895 homes in parts of southeast Rappahannock County.
"Right now, based on preliminary engineering, we feel it will take approximately 12 cell towers to effectively provide Beam broadband service to these 895 unserved homes," said Dan Meenan, vice president of wireless network development at Shentel. 
Though the estimated gross cost of the 6-year plan is $1.2 million, Meenan said the RDOF grant will offset 61 percent of the initial capital costs.
Stuart French, government and community affairs specialist at Shentel, said the company is "committed" to partnering with county officials on a VATI application. "That's obviously a very collaborative initiative that we go through, with that first milestone being the 27th of July that we formally announce that we are going to pursue an application and then seven weeks later that we complete that application formally as well," French said.   
"The tower conversation obviously gets eyes wide open in Rappahannock County for good reason," said Broadband Authority Chair Debbie Donehey, noting that the county's comprehensive plan currently caps the height of broadband towers at 80 feet. "Is an 80-foot tower going to be tall enough for you guys?" she asked.
"Yes," Meenan said, with the caveat that "it all depends on ground elevation, coverage objective and the like." There may be some instances where a tower would need to be higher, Meenan said.
Jackson district representative Ron Frazier raised concerns about the number of towers Shentel proposed to cover only a fraction of the county. "If we're looking at 11 to 12 towers for two-fifths of the county roughly then what would that buildout plan look like to try and get universal coverage? Thirty towers?" Frazier asked.
"We're going to find out, it depends on terrain and what type of towers exist and everything else," Curry responded.
Increased public interest
Last week, Rappahannock residents Bruce Geisert and Rich Bilby started a Facebook group called Rappahannock Co VA Broadband, dedicated to supporting broadband access in the county. "Internet access is key for education, health, and a thriving business community," Geisert wrote to this reporter. "Maybe we [can] finally dig Rappahannock out of an outdated, [luddite] hole, and transition the county to a modern communication system…"
The group has about 100 members on Facebook and counting. 
---
---