'When it's working, it's extremely fast,' but there are some glitches — and industry skepticism — as Elon Musk venture expands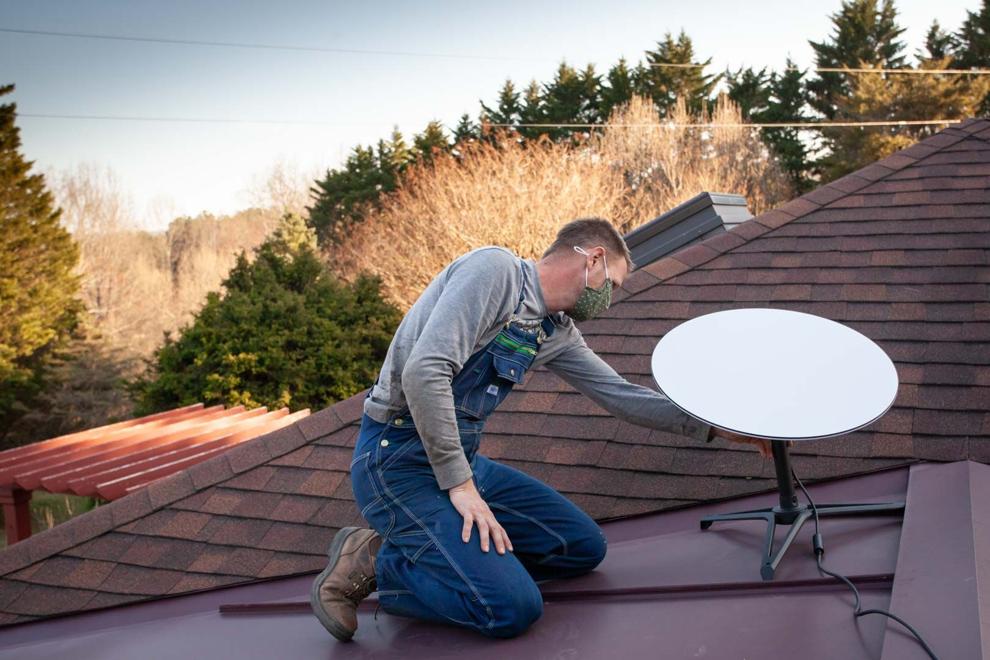 Ted Goshorn has a handful of reasons why he's so optimistic about the future of Starlink, the satellite broadband service now being beta tested in different parts of the country. 
But one of the top ones is that it's the brainchild of business magnate and engineer Elon Musk.
"I've always followed Musk," Goshorn said. "He's a great visionary. I think Musk is way ahead of the game on this."
Musk's vision involves using his SpaceX aerospace company to create a "constellation" of low orbit satellites circling the globe between 311 and 1,243 miles above Earth's surface. 
Early Wednesday morning, the company launched a rocket from Cape Canaveral in Florida carrying the 23rd batch of Starlink internet satellites into orbit. So far, SpaceX has launched more than 1,300 satellites, with a goal of having at least 12,000 circling the planet within the next five years.
Homeowners and businesses in other parts of the U.S. and Canada began testing the service last fall, and in February it became available in some sections of Rappahannock County. Many of the limited number of Starlink customers here, including Goshorn, live in Castleton.
Goshorn is clearly a convert. He's seen his internet download speeds improve dramatically to as fast as 160 megabits per second. And, while he has experienced some brief disruptions, he said he's had far fewer glitches than he's had with other satellite services.
He did remove a number of tall poplar trees to ensure clear access to passing satellites. That, along with the installation of a pole to hold the satellite dish and the $500 expense of the Starlink equipment, cost him about $8,000.
By contrast, two other Castleton residents, Bjoern Jemsby and Bryan Clutz, incurred only the cost of the Starlink equipment because they were able to site their dishes without needing to remove any trees.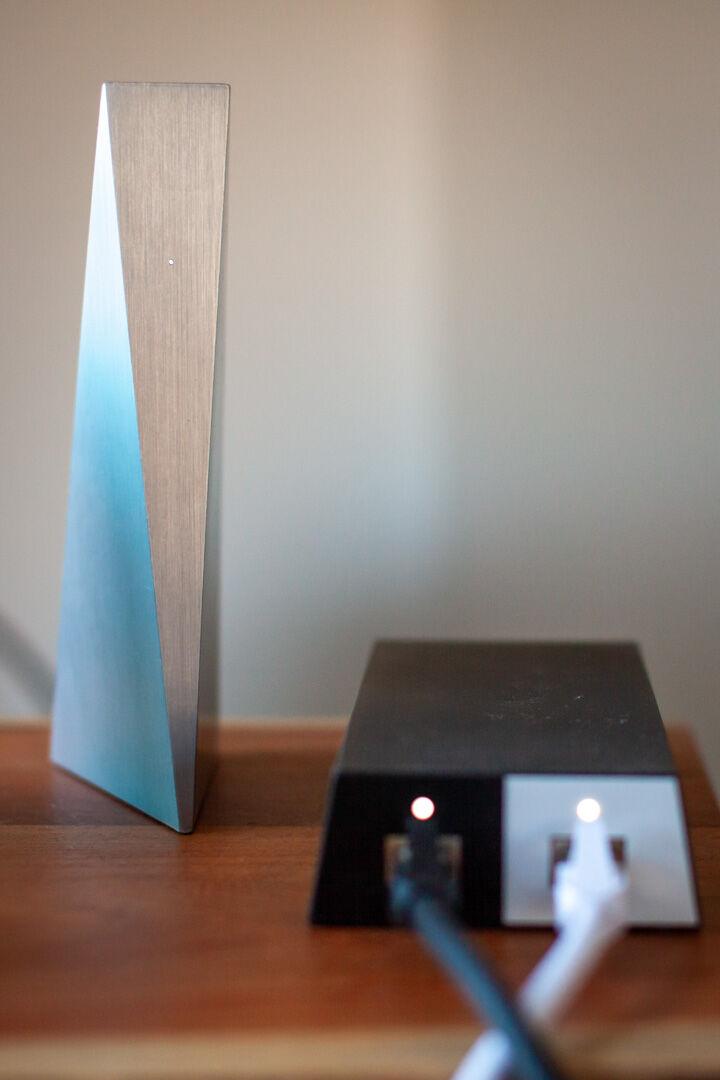 Jemsby positioned his on his roof himself, although he suggested that some may want to hire a handyman. Using a Starlink app that identifies any potential obstructions, Clutz simply set his dish up in his yard. He estimates that the whole process took about 15 minutes.
Clutz has been using Starlink for only about two weeks, but already he's described it as a "gamechanger." He said he can now do video calls and download large files. "I can watch live TV through the internet so I won't have to pay for Direct TV," he added. "And I can use wi-fi to do phone calls through my laptop, so I don't need a landline. It allows me to do my job in a place that I really love.
Clutz also thinks Starlink can bring long-term benefits."The ability to connect to the internet and do any of the things you'd be able to do in Washington, D.C. or New York would have to have a positive impact on your property value," he said. "I know a lot of people who have been hesitant to move to Rappahannock because they can't work here."  
And Jemsby, who said he found out about Starlink from his brother in Norway, has, like Goshorn and Clutz, been impressed with the service, albeit with a few caveats.
"When it's working, it's extremely fast. But you need to go into this with your eyes open," he said. "Because it does drop out sometimes, although it comes back quickly. I figure there will be some issues until they get more satellites up there. So I'll forgive them for now."
But Starlink is not without its skeptics. They point to the $500 upfront equipment cost and $99 monthly fee, an expense that could actually exacerbate the digital divide in rural communities. Other industry competitors have characterized Starlink as an unproven technology and at best, a short-term fix to the rural broadband quandary. The criticism ramped up after the Federal Communications Commission (FCC) announced earlier this year that it had awarded SpaceX a grant of more than $885 million over 10 years to build out its network in 35 states, including Virginia.
Not long ago, the Fiber Broadband Association and the Rural Broadband Association presented to the FCC a study contending that by 2028, many Starlink subscribers will experience "service degradation" during peak times due to congestion.
Amissville resident Larry Wohlers said he would get fiber optic broadband if he could, but it's not an option for him or his neighbors on Battle Mountain Road. So he became a Starlink customer a month ago. So far, he, too, is pleased with the service. He likes that if he becomes dissatisfied, or if a better choice comes along, he isn't locked into a commitment with Starlink. 
"There's no contract," Wohlers said. "It's month to month and if you don't like it, you can just cancel.
"They've made it extraordinarily simple," he added. "They don't want you to ever have to talk to a customer service person. Not only is there no contract, but there aren't all these different offers popping up all the time. It's a model built around the technology."
When asked if Starlink could be a solution for those in the county who have long struggled with sketchy broadband service, Goshorn, who served on the county's broadband committee, doesn't hesitate.
"Absolutely," he responded.
But he does have concerns about the hefty equipment expense. 
"I would like to see some sort of financial support to help families with children cover the initial cost," he said. "I've seen kids fall so far behind in school because they didn't have good broadband.
"I just hope that there's a way that more folks without the means to purchase it would be able to have this for their children. And, for themselves."
---
---