'Everything . . . is here, whether the searcher is a D.C. day tripper, a Canadian tourist or a local looking to entertain visitors for the weekend'
"Build it and they will come," is the promise to Kevin Costner in the 1989 classic, Field of Dreams.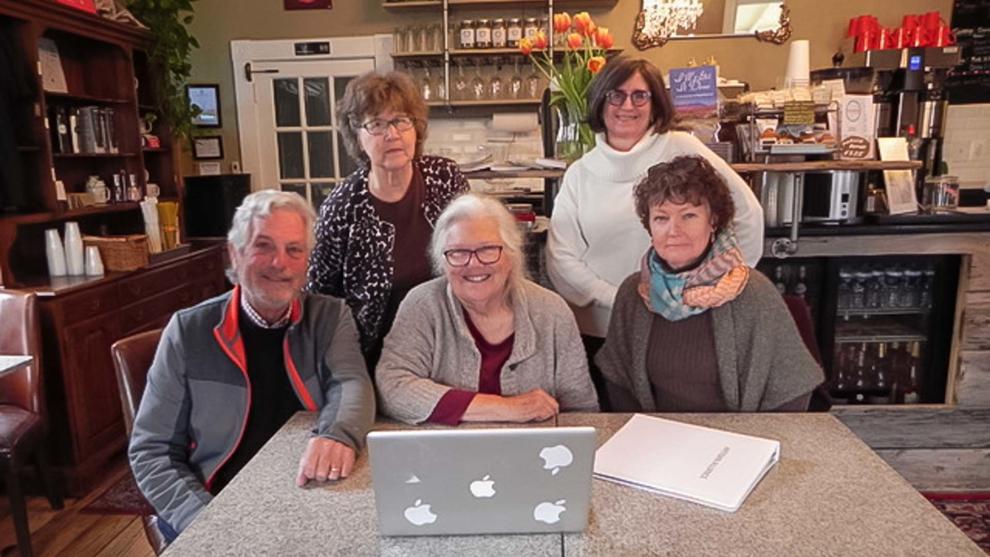 In that Hollywood fantasy, the promise is fulfilled. But it isn't so easy in the real world. For today's information age, it takes promoting, advertising, branding, publicizing and social media posts before "they" – the customers and buyers – come, whether to a baseball stadium in the middle of nowhere or a rural county on the urban fringe seeking to sell itself as a destination for the arts, adventure and good times.
Enter xrap.org — Experience Rappahannock — the newly launched website that markets Rappahannock with a special emphasis on artisans. Vibrant, welcoming and friendly, XRAP, created by the county's newly named Artisan Alliance, reflects the local magic with a design that is contemporary and sophisticated, but with a country flavor, just like the county itself. 
Everything Rappahannock is showcased — extraordinary art, unique shops, Dark Skies, musical and theatrical performances, fresh-from-the-farm meat and produce, B&Bs, annual events like SperryFest and the Farm Tour, farm-to-table dining and locally crafted libations from wineries, breweries, distilleries and a meadery. 
The new site is a follow-on to the Rappahannock County Artisan Trail, one of 17 trails across the state established by the non-profit Artisans Center of Virginia (ACV). ACV's mission was to brand Virginia as an artisan mecca and to marry arts, agriculture and hospitality to the benefit of all in efforts to attract visitors and their dollars. 
Stained glass artist Patricia Brennan led building of the trail, enlisting some 70 studios, galleries, restaurants, wineries and B&Bs. The trail team came up with the popular Second Saturday series, and in 2019, trail members hosted and jointly promoted 140 Second Saturday offerings of entertainment, special menus and tastings, festivals, classes, workshops and promotional discounts. But the partnership between the statewide non-profit and local trails ended when a funding shortfall forced the Artisan Center to suspend operations.
"We'd created attractions and built audience and momentum," said Flint Hill artist Carolyn Roth. "We didn't want to lose that!  And we wanted to continue encouraging collaborations among artists and others." 
A website with a calendar was the answer, according to Sally Haynes, who joined the trail team as a volunteer publicist when she moved back to Rappahannock in 2016. "Publicity stems from the calendar," she maintained. 
And Haynes knew the promotions business. As the communications director for a utility with a million customers, she had broad experience in marketing and publicity, and after retiring, she worked as a consultant in branding and communications. Also, she knew the territory. The daughter of long-time Rappahannock News editor Sarah Latham, Haynes grew up and went to school here. In fact, she began her communications career writing the high school's weekly column in the county newspaper.
Her credentials didn't include web design, however. For maybe a nanosecond, that gave Haynes pause. But no matter how she assessed the opportunities, a website was the key. So she went online, reserved xrap.org and began designing. Just like that. From time to time, she'd stall and seek help from a tutor or contractor, but mostly, it was learning by trial, error and success. The result is 55 pages of content for Experience Rappahannock — and a calendar!
Everything for the experience is here, whether the searcher is a D.C. day tripper, a Canadian tourist or a local looking to entertain visitors for the weekend. The site is updated weekly, good cause for returning again and again. 
As if the look of it alone wasn't enough to draw folks back. 
An XRAP hallmark is stunning photos. They were taken by camera artists who live in Rappahannock, who know where to catch the perfect light on the perfect vista at the perfect time of year. Or maybe they just happen upon perfect pictures in their ordinary daily travels. However they managed the capture, it's an insider's peek, and the images say more clearly than words what Rappahannock is all about. "Every picture tells a story about something in our county," noted photographer Francie Schroeder. "We're focusing on persuading people to come to Rappahannock and see, feel, hear, taste, touch and savor it all for themselves."
Check out the experiences at xrap.org. Anyone interested in tapping into the synergy and having their enterprise listed on the new and comprehensively Rappahannock website should contact Sally Haynes at slhink@gmail.com or 540-547-7017.