'It feels good to be in Rappahannock County doing the type of [banking] that I know how to do'
Two dozen farm fresh eggs awaited Jason Brady on the stoop of his new Oak View National Bank office on Main Street in Washington upon his return from closing a loan last Friday.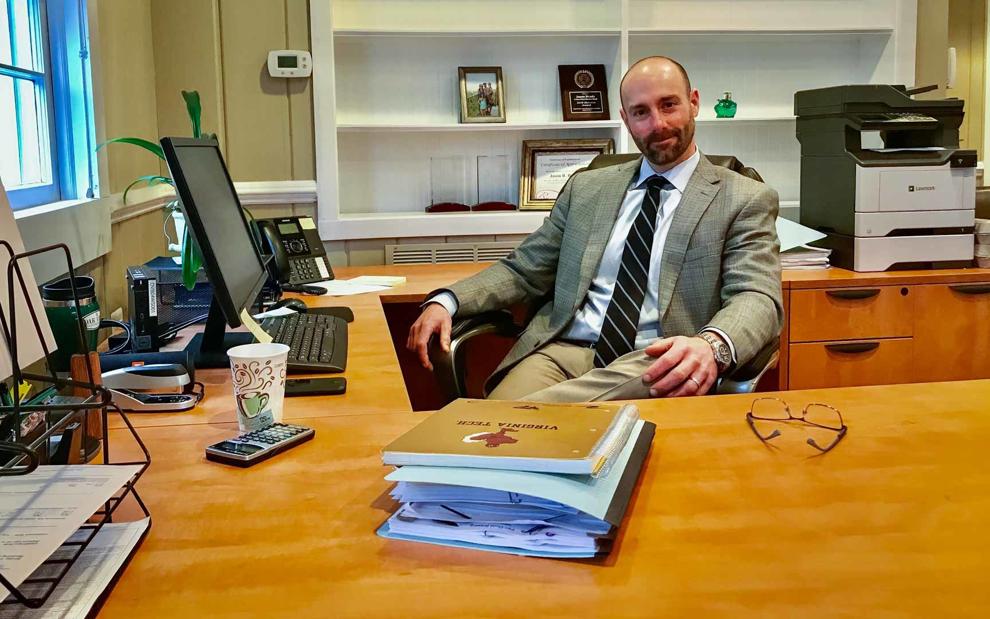 "You never know what you're going to find on your doorstep," laughed Brady, Oak View's newly appointed Vice President and Market Leader for Rappahannock and Warren Counties. 
The gift of eggs speaks volumes and are representative of what locally-owned and managed Oak View was banking on when it lured Brady away from his senior positions with Richmond-based Atlantic Union Bank (previously Union Bank & Trust, Union First Market Bank, and Rappahannock National Bank). 
"His way of doing business aligns with ours, so it is a great fit," observed Oak View Chief Executive Officer and Vice Chairman Michael Ewing. "We already support the Rappahannock community with our offices in Warrenton, Marshall and Culpeper, and we are ready for a physical presence in the area."
No better "presence" than Brady, the longtime Flint Hill resident firmly ensconced as he is in everything Rappahannock: Fire Levy Board, Agricultural and Forestal District Advisory Committee, former member of the Planning Commission, past president of Businesses of Rappahannock, active in county schools and other volunteer activities. Not to mention his 13 years as a banker and primary lender to countless Rappahannock families and businesses.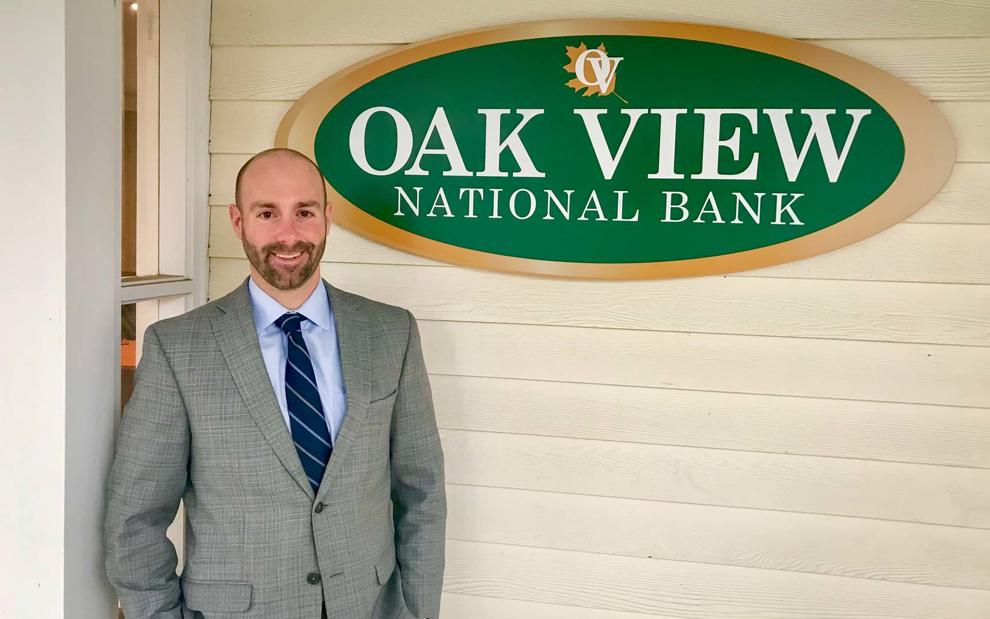 "When I started at Rappahannock National Bank, it was a proud community bank in every sense of the word," Brady reflects during an interview. "It was locally managed, from the president to a local board of directors. They had stakes and ties in the community. They understood the people in the community and their needs, and were able to do whatever it was they needed to do to help them with their financial lives...
"Oak View is locally owned, locally managed," he stresses. "All the decision-making is done here in the area. We understand rural living, rural lending, and rural properties. We're small enough to be nimble and agile, change to meet the needs.
"And consequently," he adds, "business is fantastic."
Brisk enough that Brady finally got around to hanging his office blinds the morning of this newspaper's visit.
"This office could not be better situated for me. It's got ADA access, it's open, airy, right next to all the attorneys, the clerk's office, the heart of 'downtown.' Easy access and good visibility," he rattles off. "With the amount of availability of commercial rental spaces in Rappahannock County to find this really was a lucky win. 
"We put that [Oak View] sandwich board out for Christmas in Little Washington. You can't get any better exposure than that!"
Despite his executive job titles, Brady prefers "jack of all trades. Just like I was at Rappahannock National Bank. I closed a truck loan this morning, and went to Front Royal for a land deal this afternoon. Tuesday I did a house and a restaurant. Through my time at Union I developed a list of contacts in Warren County, and I've joined the Rotary Club up there, so I'm doing business in both places."
But Brady's desk is firmly planted in Rappahannock, where he and his wife Nikki, a school teacher in the county, are raising their two children. Nearby live his parents, his dad Richard an old hand at penning personal reflections for the Rappahannock News about past and present life in the county.
"It's an exciting time," an upbeat Brady says of the county's current business climate, "especially with everything going on in Sperryville. What the Carney brothers are getting ready to do [with the agricultural expansion of Pen Druid Brewing], John and Diane's [MacPherson] continued mind-boggling success [with Three Blacksmiths], Sherri [Fickel] and Kevin [Kraditor] with Hopkins Ordinary… Robert Archer's [building renovations]. It's really a powerful thing happening out there. 
"On the northern end of the county, if you've been up to John Delmare's [Rappahannock Cellars] to see his new growth," he continues. "Blue Door is knocking it out. The Inn's [soon-to-open cafe and adjoining bakery]. It seems that the tried-and-true businesses in the county are really doing well and enjoying a bit of prosperity."
And Brady leaves little doubt that he will be doing everything in his power to put himself and Oak View National Bank on the same path to prosperity.
"This is a bit of a leap for me, but it has been a good leap," he acknowledges. "I'm ecstatic about the support I've gotten from my customers and my friends. It feels good to be in Rappahannock County doing the type of [banking] that I know how to do."
Jason Brady can be reached by email at jbrady@oakviewbank.com and by phone at 540-683-5413. His office address is 261 Main Street, Washington, VA 22747.