Cosmetologist Kendall Stevens generated a lot of buzz over the weekend when she posted a "sneak peak" of her new salon on the Rappnet Facebook page.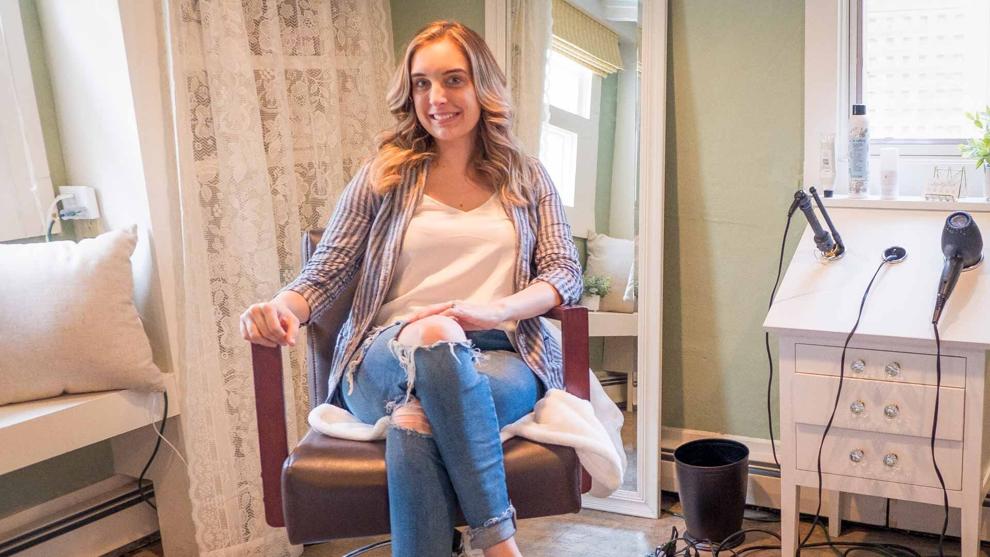 Sweet Virginia's Beauty Salon is open for business as of Feb. 6, offering a wide array of personal services, including men's and women's hair, makeup, waxing, facials, lashes and more. The salon occupies one room in the building that formerly housed the Little Washington Spa on the Town's Main Street.
Stevens has been practicing cosmetology for the past four years and graduated from the Culpeper Cosmetology School in 2018. Before opening her own business in Rappahannock County, she worked in The Plains. When she saw the office spaces for rent in Washington, Stevens couldn't pass it up. "I came across an amazing opportunity [here]," Stevens said. "I'm so excited."
Stevens said it was nerve-wracking to open a new business during the pandemic, but she is confident the salon will be okay. "With COVID, it's nice to have a space like this where it's literally just one-on-one," she said. "I like that one-on-one connection more because it's more personable and you get to know people and this space is easy to clean."
Sweet Virginia's Beauty Salon is open Friday through Sunday as well as on Mondays and Wednesdays. For more information or to make an appointment, contact Kendall Stevens at 805-588-0180 or find Sweet Virginia's Beauty Salon on Facebook.
---
---