Businesses of Rappahannock gives branding boost to county commerce
'It's time for a new beginning and expanded presence That's Rappahannock County's new slogan courtesy of Businesses of Rappahannock (BOR), a local community organization dedicated to promoting the county's various small and growing businesses. The slogan is part of a new rebranding campaign aimed at putting Rappahannock County on the map — literally.
"People don't know where we are. When they come to visit, they either come to Little Washington for the Inn, or they go to Sperryville for hiking and the breweries, or they may hit Griffin Tavern or Blue Door or, you know, pass through Flint Hill on their motorcycles," said Theresa Wood, president of BOR. "But when you talk about Rappahannock County, trying to bring people to the whole region, none of those villages alone are really going to support a healthy tourism stream or revenue streams, so we all need to work together with all of those villages."
Wood said that the rebranding effort will create a bigger bang for every dollar a local business spends on advertising. "It's like Nike. You don't have to look at the style of the clothing, you see the swoosh and you know what it is, right? Same thing with this logo and with this brand for the county. … If we have a cohesive brand and the public keeps seeing that same logo over and over again, then they're going to either, one, go investigate, or two, start to look for more information. And that's the idea behind the brands: to get people to where they just see it so many times they have to know what it is."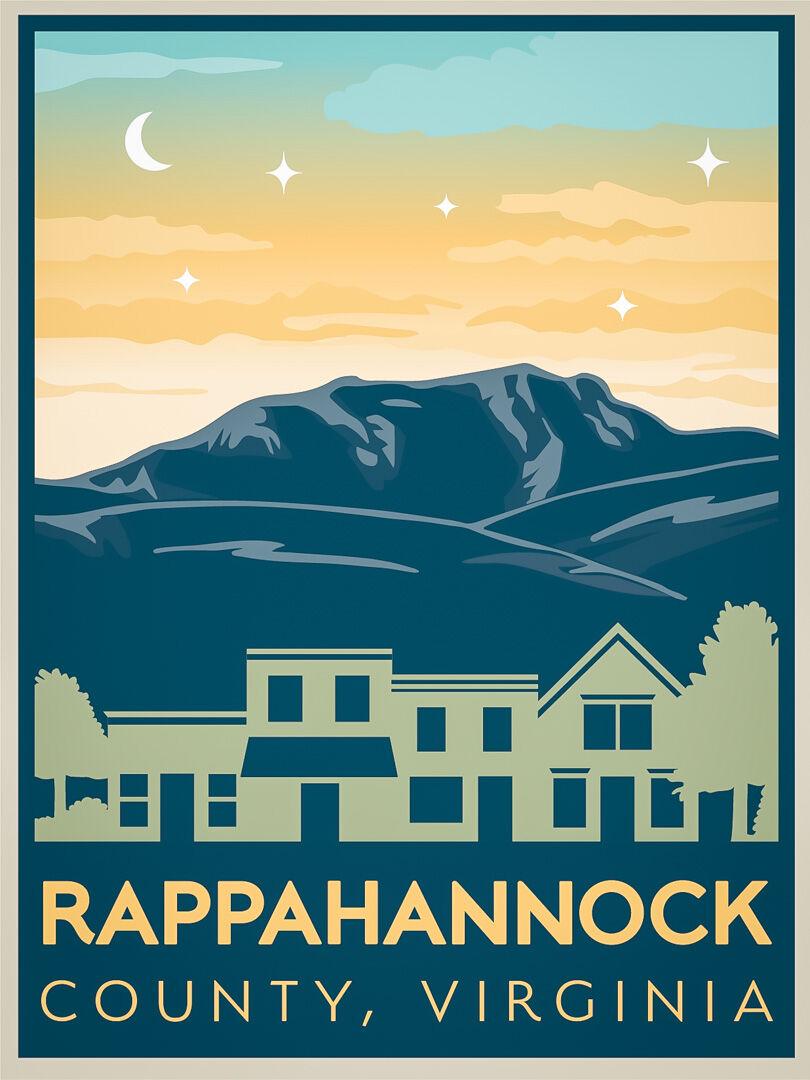 Working with Judy Olsen, a Warrenton-based graphic designer and marketing expert, BOR created a brand, logo and website, explorerappahannock.com. All three are launching this week. Wood said Rappahannock resident Drew Mitchell, who runs Fathom Creative in DC, also volunteered his expertise to help BOR "coalesce stakeholder input in the initial development phase of the new logo" and launch a social media campaign. 
"He was a valuable (and much appreciated) asset," Wood said.
"A brand is really the feeling that people get about your company, your product or your business. So it really has to be something that invokes the feeling that you want," Olsen said in an interview with the Rappahannock News. 
"This brand is for everyone," Wood added. "We will make logos available for free to all of our businesses or anyone who wants to promote the county as a whole on their website. We want to share. We want it to be shared."
The logo, featuring a view of Old Rag Mountain, a street scene and a nod to Rappahannock's International Dark Skies designation, will also be available as a poster. "We really needed to let people know this is a gateway to the Shenandoah [National Park]," Olsen said.
"We wanted people to realize that there was more to the county, more to explore. And with the pandemic, we really played off that kind of idea of unplugging, which, sometimes you have no choice but to unplug in Rappahannock. We wanted to tie into that feeling that people were getting cooped up, especially in cities and closer into DC, that we're an escape. Get out here, you can breathe, you're not going to be surrounded by people, that whole kind of feeling."
With input from various county stakeholders, Businesses of Rappahannock also developed a website to attract online traffic from potential visitors. 
The website helps tourists find things to do, places to eat, and plan their stay in the county. There's also an events calendar adapted from the former website Xrap.org. In September 2020, BOR purchased the domain from its developer, Sally Haynes. "Sally developed more than 30 web pages. And with the help of Vicki White and Francie Schroeder, Xrap.org also maintained a social media presence," Wood said. "We are all very appreciative of the work that Sally did."
"Now it's time for a new beginning and expanded presence, and Explore Rappahannock is a vibrant platform to deliver it," Haynes said of the transition.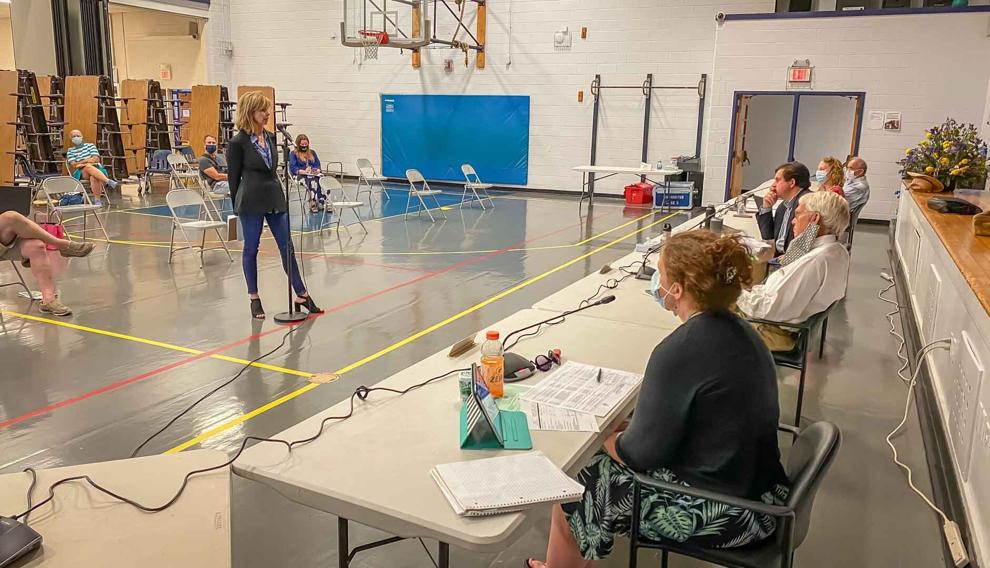 Local businesses will be able to add their own events to the calendar, Wood said, which can also be incorporated into the website's rotating featured "Getaway Guides."
Wood, who for the past five years has led BOR as a volunteer, said the website is geared toward tourists because she believes bringing more visitors to Rappahannock will help all the county's businesses. Wood explained that when tourism-based businesses thrive instead of just survive, "that spills over to our service industries, whether it's, you know, the auto repair, or whether it's the CPA or the bookkeeper or the bank, you know, whoever it is, bringing that revenue to the county spills over to all of our businesses."
---
---