Mirroring national and state statistics, the amount of white area residents who have received coronavirus vaccines far outmatches the number of minorities vaccinated. Also similar to national trends, local Black leaders are attempting to educate citizens on the vaccine's safety and necessity.


The most recent census report in 2019 estimated a statewide population of 8,535,519 with demographics including 69.4% white residents, 19.9% black, 0.5% American Indian, 6.9% Asian and 9.8% Latino. 
Statewide, the Virginia Department of Health reports that 1,318,890  residents have received one vaccine dose while 697,879 are fully vaccinated as of March 2.
In Virginia, vaccinations by race are: 
White: 573,460 (296,044 of whom are fully vaccinated)

Black: 107,625 (43,733)

Latino: 44,554 (22,530)

Asian or Pacific Islander: 32,652 (16,670)

Native American: 4,887 (2,006) 

Other: 44,151 (24,081)
In Culpeper County, vaccinations by race are: 
White: 3,916 (1,979)

Black: 462 (246)

Latino: 245 (132)

Asian or Pacific Islander: 55 (21) 

Native American: 29 (7)

Other: 312 (153)
The most recent census report in 2019 estimated that Culpeper had a population of 52,605 with demographics including 79.4% white residents, 14.6% black, 11.6% Latino and 1.7% Asian. 
In neighboring Rappahannock County, vaccinations by race are: 
White: 748 (344) 

Black: 19 (8) 

Latino: 32 (18)

Asian or Pacific Islander 7 (3) 

Native American: 5 (0) 

Other: 81 (38)
The most recent census report in 2019 estimated that Rappahannock County had a population of 7,370 with demographics including 92.4% white residents, 4.2% black, 1% Asian and 4.4% Latino. 
Dr. Uzziah Harris, Culpeper NAACP's president, said it is important to understand why some Black residents may be hesitant to receive vaccinations. The history of atrocious medical experiments conducted by the U.S. government on Black Americans — like the Tuskegee syphilis study, the human radiation experiment that left Vertus Hardiman with a permanent skin deformity, and the medical harvesting of Henrietta Lacks' DNA without her knowledge or consent — makes some people reluctant to trust a government vaccination program.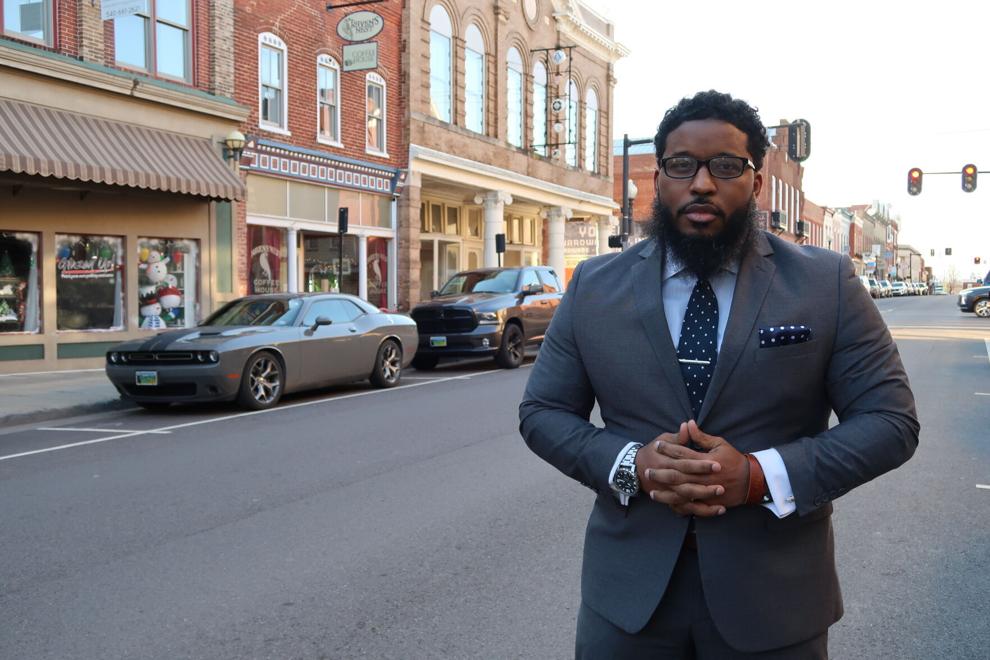 He also cited racial inequities in health care, being barred from medical facilities and the exclusion of Black people from the medical profession. 
"There is a history that suggests that things have not always gone ideally. And that is of course a function of racism and discrimination that we are trying to even work through today and battle in 2021," he said. "There is a real legitimate reason that folks are hesitant as it relates to the medical field."
---
Sign up for the C-19 Daily Update, a free newsletter delivered to your email inbox every morning.
---
But, he noted, the Black community does not share uniform thoughts. Not every African American is hesitant to be vaccinated. 
Sanford Reaves Jr., past NAACP president, said that continual references to the Tuskegee study have been so prevalent recently "to a point where it brings a seed of doubt." 
"Some are still fearful because people keep reminding them of the past. And I was even concerned myself, like 'I want to wait until somebody else gets it and see,'" he said.  
Beyond the Tuskegee study, Reaves added that myriad other events such as the Flint, Michigan water crisis, have led some Black citizens to distrust the government. 
"So they get a little leery about being guinea pigs … Our people were the ones who were used as experiments with newly produced vaccines," he said. 
As times have changed, Reaves and Sanford hope to reduce Black residents' hesitation over vaccines through an educational campaign. 
"At this time, the tests are done in a different way and that's why we have to let people know that others are out there getting these shots and it's been tested and there's no focus on just one group," Reaves said. 
Harris agreed, saying it is important for Black leaders to combat misconceptions through education. The NAACP is doing just that, attempting to release accurate information surrounding the virus and vaccines via virtual town halls and partnerships with medical organizations. The next step, he said, is guiding individuals through the steps necessary to becoming vaccinated. 
"It is paramount that those who can, those who are willing, be vaccinated. Be vaccinated and find themselves in a better position than without the vaccine. One thing we know is COVID-19 exacerbates some of the underlying health conditions that the African American community already finds itself victim to," he said. 
Despite his own initial doubts, Reaves — who received his first shot last week — said he came to understand that he needed the vaccine for his family. 
"If you do get the virus and give it to someone else in your family you never forgive yourself. If you caught it, your family is going to have to take care of you or suffer with the situation of losing you," he said. 
Within his church, Reaves explained there were several incidents in which the virus spread among entire families. He said there are two options: take the vaccine or live with the chance of contracting COVID-19 and dying. 
Reaves added that the vaccine is free and beyond initially feeling a bit tired after the shot, the side effects wore off and he was enjoying an evening on the porch watching the birds within hours.