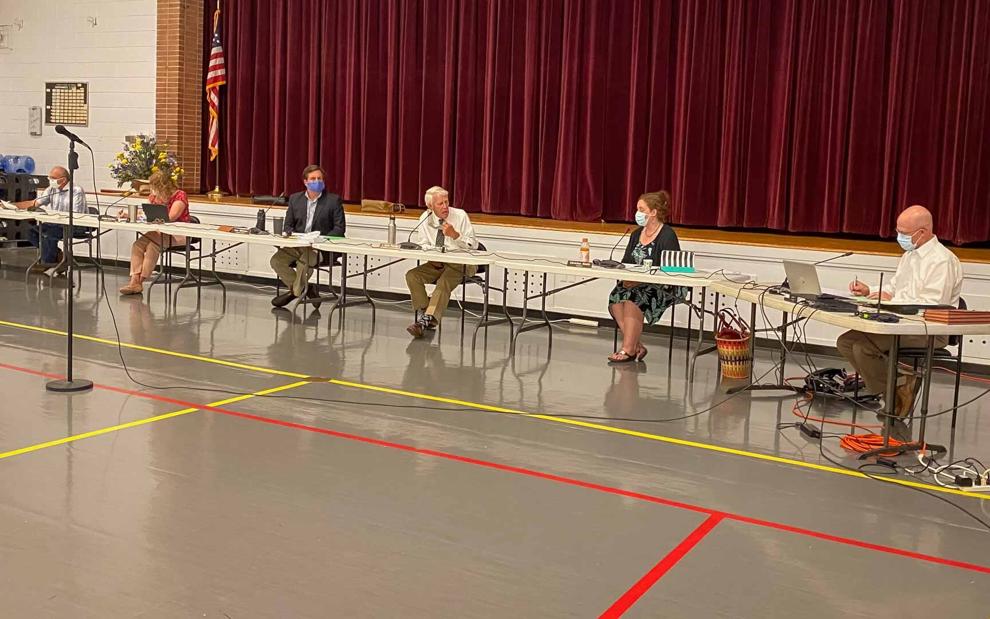 After six weeks of deliberation, the Rappahannock County Board of Supervisors approved a plan to disburse its $643,000 allocation of Coronavirus Aid, Relief and Economic Security (CARES) Act funds. At a special session on Monday night the Board agreed to cut the biggest checks to Rappahannock County Public Schools (RCPS) and Businesses of Rappahannock.
RCPS will collect an estimated $386,525 in total from the CARES package, accounting for more than 60 percent of the available dollars. But the money is clearly needed — schools will use it to provide all students with remote learning devices, upgrade their lecture seating at the high school so that physical distancing is possible even in large classes, and upgrade school infrastructure so that students can safely return to school in August.
"I am very grateful for the support and trust Mr. Curry and the BOS have shown Rappahannock County Public Schools in this difficult time and throughout the COVID-response process," Superintendent Dr. Shannon Grimsley wrote in an email to the Rappahannock News.
"We are so fortunate that during these difficult times amidst polarization and divisiveness plaguing the state and nation as a whole that we live in a community that truly does come together to do what is right, especially for our most vulnerable populations," she said.
Businesses of Rappahannock (BOR) was awarded $125,000 to help local business owners and launch a digital marketing campaign to keep Rappahannock businesses on the map. BOR President Theresa Wood advocated passionately before the Board on behalf of business owners in Rappahannock.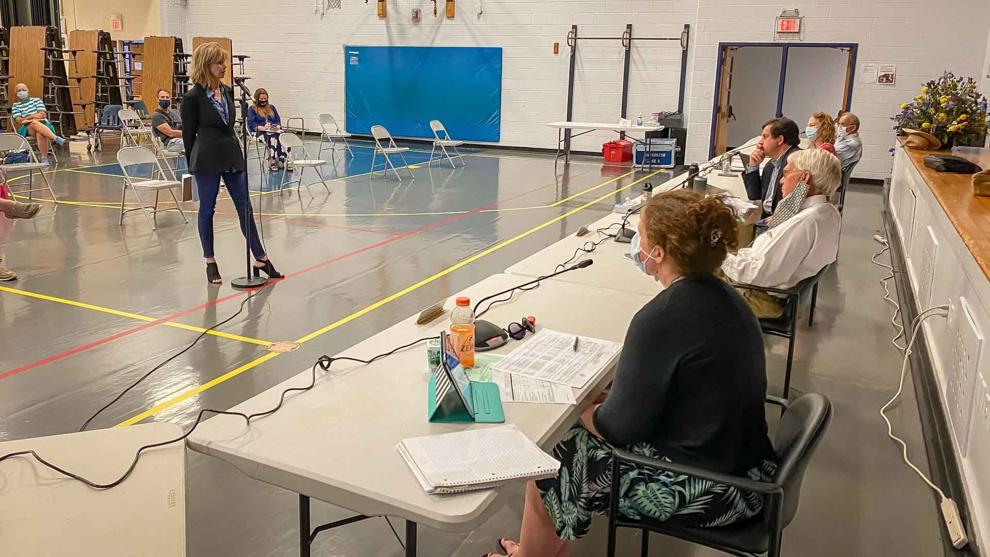 "They are the backbone of our community and they are really hurt," she said. Wood had initially submitted two requests for $100,000 each. The first aimed to provide financial relief to businesses directly while the second made the case for the digital marketing campaign strategy to help stake out and protect Rappahannock's market share.
In the end, the Board agreed to merge the two requests and approve a disbursement of $125,000 to be used at the discretion of BOR.
The organization has already been able to help 110 business owners in Rappahannock in various ways, and plans to continue to advocate for their economic well being. 
"While we did not receive the full amount requested, we understand the need for compromise and support the decision of the Board. . . . The CARES Act funds that we have been entrusted with will be directly and indirectly invested in our community to the benefit and betterment of all those who call Rappahannock home," Wood said. 
Other recipients of CARES Act money include the Chester Gap Emergency Medical Services (EMS) team, which lost most of its volunteer base in late March due to concerns about COVID-19 and has had to pay EMS staff from outside the county. And an initiative spearheaded by Sperryville businessman Kerry Sutten to "light up" Sperryville's Main Street with continuous Wifi will also receive $18,000 from the CARES purse.
When the pandemic began, Sutten, owner of Before & After cafe, invited community members to use his business's wifi outside. Students, teachers and teleworkers sat in their cars to use the internet, Sutten said, and it gave him the idea to launch a pilot program to bring free wireless internet to the section of town between the Corner Store and the fire station. 
The cost of the project hovers around $24,000, so even after the CARES Act disbursement, Sutten will have to fundraise an additional $6,000 to get the initiative off the ground.
The Board also allocated $24,500 to various public health efforts such as portable toilets in public areas to reduce contact with visitors, improved HVAC units in county office buildings, and a small fund for local nonprofits in need of public-health-related financial assistance. 
After budgeting for all these items, the Board encountered a deficit of $16,685. Because the Board has some money in the bank, they could decide to pay for those extra expenses out of the County's pocket, but no decision on that has been made just yet.
---
Click here to sign up for the C-19 Daily Update, a free newsletter delivered to your email inbox every morning.