Still, Headwaters this week awarded $100,000-plus in scholarship assistance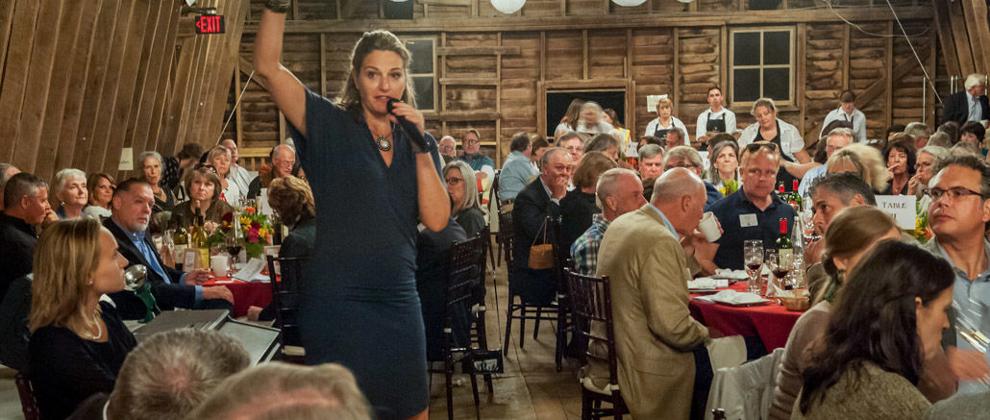 "The Taste of Rappahannock," the county's largest annual fundraising event benefitting students supported by Headwaters, will not be held in September due to the COVID-19 pandemic.
Yet that didn't stop the Headwaters Scholarship Committee from meeting Wednesday morning by ZOOM to review 50 scholarship applications and award more than $100,000 in scholarship assistance. 
This year, Headwaters received 29 applications from graduating seniors in the Class of 2020, a number which represent nearly 50 percent of the 62 students expected to graduate, according to board chair Gary J. Aichele. An additional 21 applications for continuing financial support were received from RCPH graduates currently in college who received Headwaters scholarships over the past three years. 
"Taken together, this is the largest number of applications Headwaters has ever received," said Aichele. "Given the quality of this year's applicants — and the unprecedented financial challenges facing all these students this year — I'm confident that the committee will provide financial support to as many of these deserving students as possible."
Meanwhile, considering the impact of the current health crisis on Headwaters' immediate and long-term well-being, the Headwaters Board of Directors made a number of decisions it deemed necessary under the circumstances.
"Among those decisions, the board voted to cancel this year's The Taste of Rappahannock," Aichele said. "This was a very tough decision to make. But after carefully considering several key factors, the board concluded that for health and safety reasons — as well as practical logistical considerations — there was no way the event could take place as scheduled on September 12."
Aichele pointed out that revenue from recent "Taste" dinners has funded over 50 percent of Headwaters'  annual operating expenses, as well as helped to support Headwaters' annual scholarships to graduating seniors and college students. 
"Last year, Headwaters awarded over $100,000 [as of yesterday now more than $200,000] in scholarships to recognize and support educational excellence in Rappahannock County," the chair noted, adding that the organization will now require more community support than ever before.
"To maintain that level of funding this year, we need your help," said Aichele. "The board has authorized a special scholarship fund-drive to support this year's scholarships, with every dollar received going directly to a deserving Rappahannock student. 
"Through the generosity of anonymous donors, every dollar received will be matched dollar-for-dollar up to $25,000. The students who will receive scholarships as a result of this campaign have worked hard to earn them, and need our help now more than ever if they are to continue their progress toward becoming independent, productive, and successful adults.
"Many of you have been generous supporters of 'The Taste of Rappahannock,' and I'm asking you to continue your support of Headwaters by making a gift now to the 2020 Scholarship Fund."
Headwaters' supporters are now receiving donation envelopes by mail, "and hope you will be as generous as possible," said Aichele. "We may not be able to cheer winning sports teams, attend a baccalaureate service, or participate in a graduation ceremony this year, but we can show our support for this year's graduating seniors by helping them to continue their education and fulfill their dreams."
There are three ways to contribute to the 2020 Scholarship Campaign benefitting Rappahannock's graduating seniors and college students.
Mail in a check with the notation "2020 Campaign" on the memo line.

Go to the website www.headwatersfdn.org; click "Donate" at the top of the page; then click on the "Donate Now Through Network for Good" icon, and follow the directions.

Go to the Give Local Piedmont 2020 website at www.givelocalpiedmont.org; click on the red "Donate Now" icon; enter "Headwaters" in the search box, and follow the directions.
---
Click here to sign up for the C-19 Daily Update, a free newsletter delivered to your email inbox every morning.