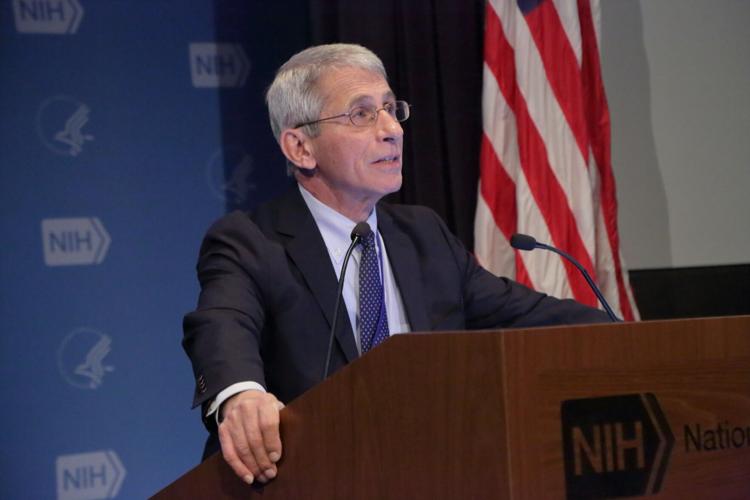 Dr. Anthony Fauci will join Virginia Governor Ralph Northam at 2:45 p.m. today, Friday Jan. 8, for a virtual webinar on the COVID-19 vaccine.
The event is co-sponsored by the Governor's Office of Health Equity at the Virginia Department of Health, the Massey Cancer Center at Virginia Commonwealth University and faith leaders from the "Faith and Facts Friday" group. 
According to the event's website, "Facts & Faith Fridays began in March 2020 as a weekly call led by Robert Winn, M.D., director of VCU Massey Cancer Center, with African American clergy in Virginia to address the disparate impact of COVID-19 on the Black community."
The event will focus on how Black and Latino communities are disproportionately impacted by the COVID-19 pandemic and addressing misinformation about the vaccine. 
An invitation to the event is extended to all Virginians who have questions or would like to learn more about the vaccine. Click here to register. Questions must be submitted in advance. A Zoom link will be provided upon registration.
Dr. Winn will join Fauci as a panelist, along with Virginia Health Commissioner Dr. Norm Oliver. The panel will be moderated by Sable Dyer, director of the VDH's Office of Health Equity.
---
{ Sign up for the C-19 Daily Update, a free newsletter delivered to your email inbox every morning. }