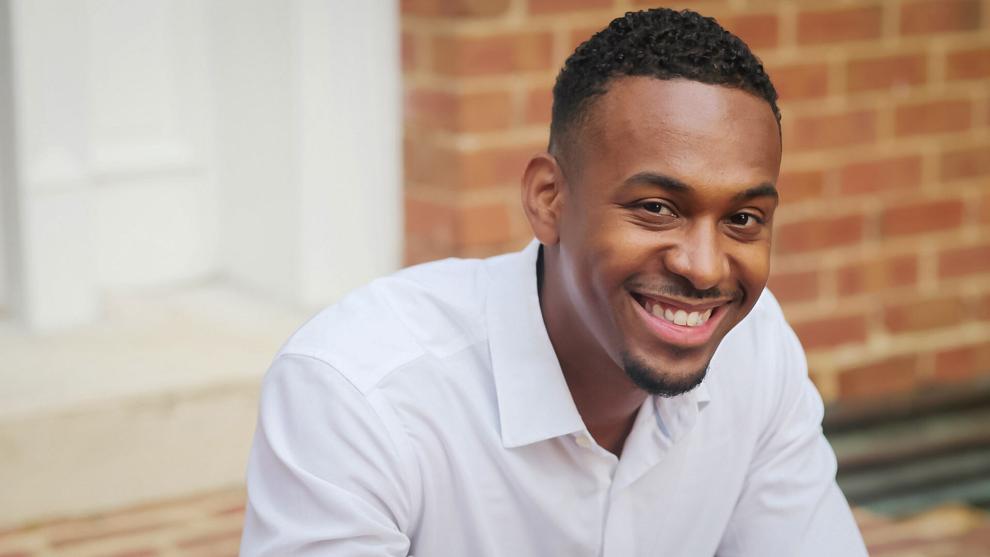 President-elect Joe Biden and Vice President-elect Kamala Harris announced on Friday that University of Virginia's Dr. Cameron Webb has been appointed White House Senior Policy Advisor for COVID-19 Equity.
Dr. Webb, who fell short in his November bid to become the 5th district U.S. congressman representing Rappahannock County, currently serves as Assistant Professor of Medicine and Public Health Sciences, and as Director of Health Policy and Equity at UVA's School of Medicine. 
Webb could not be reached by the Rappahannock News following the announcement, but he did issue a statement on Twitter that same day. "For the past 18 months, I've been inspired to seek greater service—motivated by the challenges facing my community," Webb tweeted. "I'm so humbled by this appointment to join the White House at such a time as this. Looking forward to serving & working for an equitable COVID-19 rescue & recovery!"
"We are in a race against time, and we need a comprehensive strategy to quickly contain this virus," President-elect Biden said Friday morning.
"The individuals announced today [Webb and 7 other national medical experts] will bolster the White House's COVID-19 Response team and play important roles in carrying out our rescue plan and vaccination program. At a time when American families are facing numerous challenges I know these public servants will do all that is needed to build our nation back better."
A general internist, Dr. Webb has worked clinically in the University's COVID unit since the beginning of the pandemic. 
Additionally, he is the founding director of UVA's Health Equity, Law and Policy Research (HELPR) Laboratory and is a core faculty member at the University's Equity Center, an initiative for the redress of inequity through community-engaged scholarship. 
Prior to joining the faculty at UVA, Dr. Webb spent a year as a 2016 White House Fellow in the Obama-Biden Administration's Office of Cabinet Affairs, where he served on the My Brother's Keeper task force and the White House Healthcare team. Dr. Webb received his B.A. from the University of Virginia, his M.D. from Wake Forest School of Medicine, and his J.D. from Loyola University Chicago School of Law.
---
{ Sign up for the C-19 Daily Update, a free newsletter delivered to your email inbox every morning. }
---