Griffin Tavern received a gift yesterday — a pretty substantial one at that — from Sysco Virginia.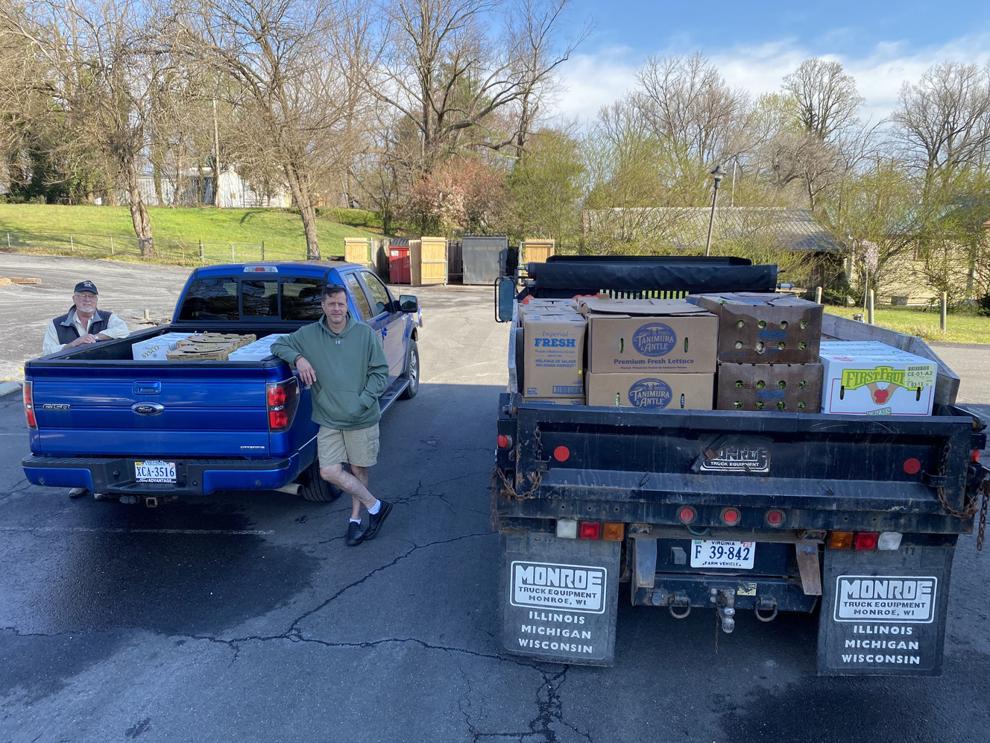 Thanks to the efforts of Diane Small, Sysco's "Queen of Produce," and Steven Pasquale, Griffin's sales representative, the Tavern in Flint Hill received a whopping 143 cases of much-needed food, according to Griffin owner Debbie Donehey.
Farmers in Rappahannock County are working to get food to residents and altering their operations to address new challenges that have arisen in the wake of the COVID-19 outbreak.
"The products delivered were fresh vegetables, eggs, potatoes, avocados, onions . . . just to name a few. It took a dump truck and two pick-up truck loads to deliver everything to the Rappahannock Food Pantry," said Donehey, who is also a Rappahannock County supervisor representing the stretch from Flint Hill to Chester Gap.
Mimi Forbes and her team at the Food Pantry were awaiting the arrival of the tremendous donation, Donehey noted, "and everyone got a workout but enjoyed every minute of it! 
"I can tell you my back isn't happy, but my heart is! #LoveRappahannock."