'They didn't have to social distance at home, so this is completely new to them'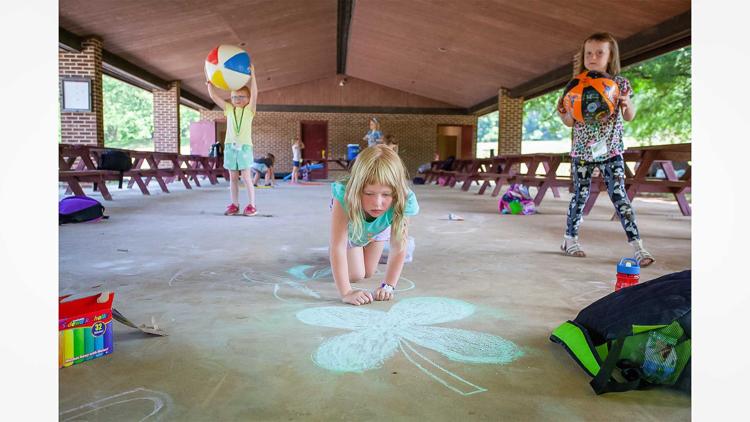 In the shade under a picnic shelter at the Rappahannock County park, nine-year-old Lucas Morey holds up his still-wet painting of a farmer and a pig in a green field. "The pig's got mud running down his face," he says, gesturing to a squiggly brown line. Lucas says art has been his favorite part of summer camp so far.
Lucas is one of about 40 children who have been attending Summer in the Park. Since most of the traditional summer camps for kids have been canceled this year due to COVID-19, Rappahannock community leaders and nonprofits put their heads together to create this opportunity for kids to get outside and have a (mostly) normal summer experience. 
Local artists, musicians and community members have come to the park to teach workshops like croquet, drumming, ukulele, tennis, painting and more. And of course, kids also get to run around outside and just be themselves. 
Brooke Lange, executive assistant of Headwaters and the director of Summer in the Park, says kids have been having a great time but social distancing has proven challenging.
"It's hard. It's really hard. I mean it's just showing us what we're going to be dealing with when school is back in session," Lange says. "Before the camp most of these kids had not been out of the house at all. They didn't have to social distance at home, so this is completely new to them."
Staff at the park take everyone's temperature first thing in the morning. They have implemented cleaning schedules, created handwashing stations and many staff members wear masks to protect themselves and their campers.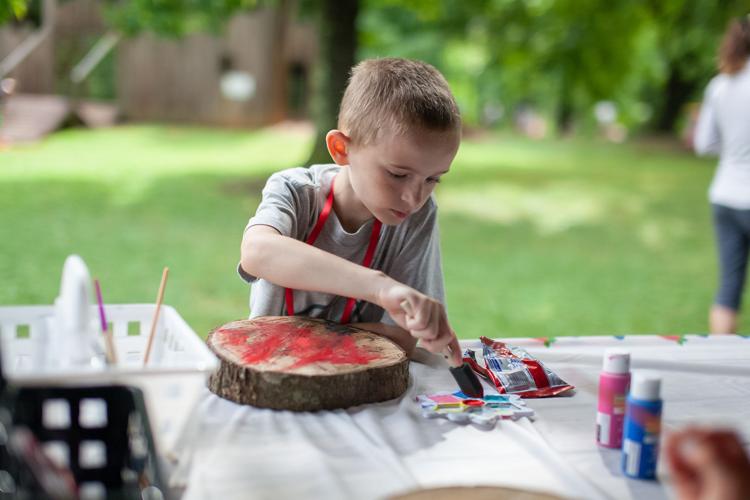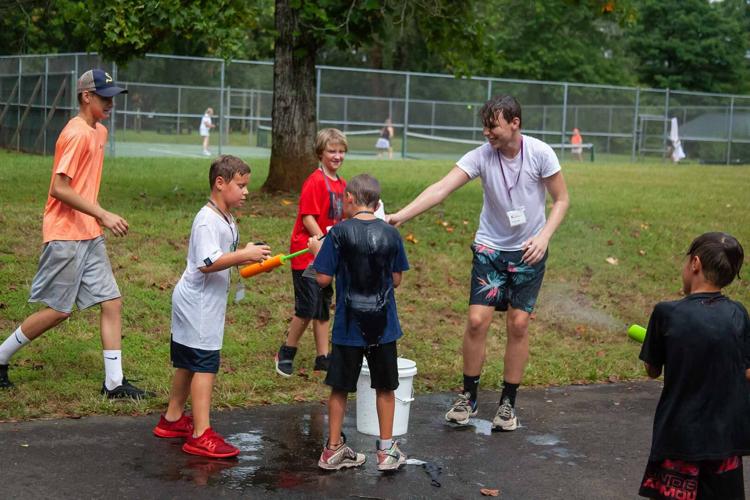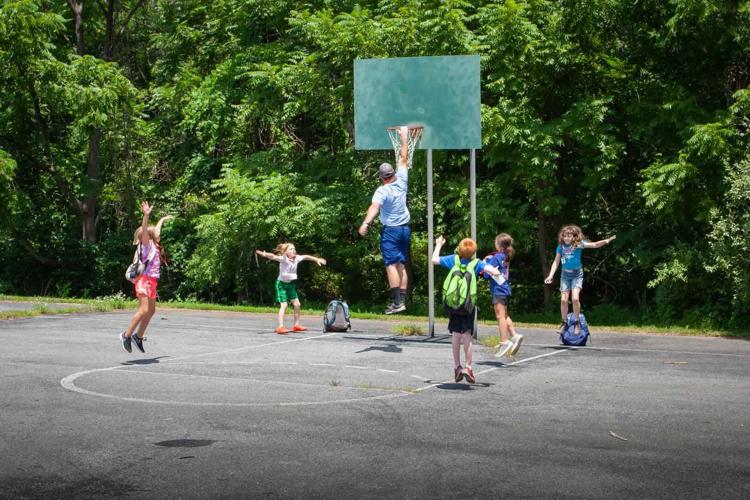 Culpeper PE teacher Donald Downs has been working at the camp as a counselor this summer. "Sanitizing and stuff, that's easy. We have plenty of sanitizer, we have wipes, we have spray, but . . . it's really hard to keep the kids six feet apart . . . they're all friends, so they want to flock to each other. "
At the Front Royal 4-H camp, counselors have been experimenting with "T pose" to keep distance between the campers. 
"T-pose is a great way to get them to put their hands out . . . [and] look to their left and look to their right and get some space," says Camp Director Bobby Lange. He says the staff there have had to be really creative with games and teaching tools.
Lange explains: "If you look, there are Xs on the ground. . . . In the morning I come in and say 'How do pirates find their treasure?' And [the kids] say, 'They have a map!' And I say, 'Well where on the map is the treasure always located? X marks the spot. So when we go anywhere today, where are we going to be going? X marks the spot.'" 
But in spite of the challenges, Lange says the camp has been worth it. "It is such a meaningful thing. Even the first day, hearing other people sing songs was the first time I'd heard that in months. And just that feels worth it. Even if it doesn't go exactly the way we want, hopefully they will stay safe of course, but they have already had a meaningful experience."
---
Click here to sign up for the C-19 Daily Update, a free newsletter delivered to your email inbox every morning.