VHSL makes fall and winter sports decisions; RCPS will follow guidance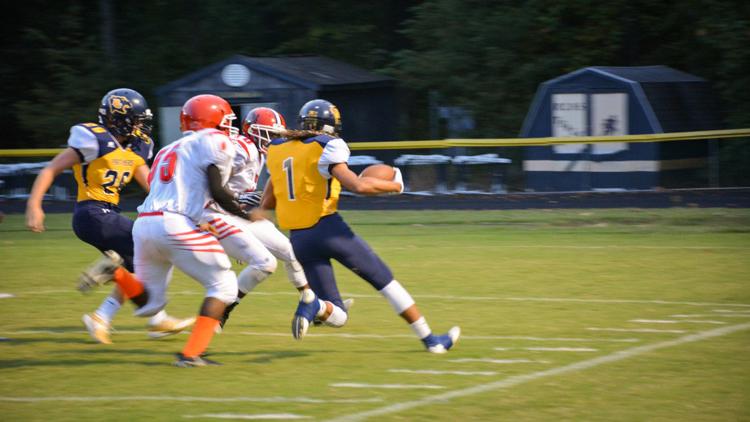 Without student athletics this fall, it will be a quiet start to the school year. 
On Monday, the Virginia High School League (VHSL) voted 34-1 on a condensed interscholastic activities plan with the objective of resuming sports games on December 14.
"This was not a decision that was made lightly," said VHSL Executive Director Dr. John W. "Billy" Haun in a press conference. "There are very few of us that have had a full night's sleep in a long time, just thinking about all the implications here that are involved."
In the condensed and shortened plan, winter sports like basketball, gymnastics, indoor track, swimming and wrestling will be the first to resume in December. 
Fall sports — cheer, cross country, field hockey, football, golf, volleyball — will begin in February, and spring sports — baseball, lacrosse, soccer, softball, tennis, track and field — are expected to run from April through the end of June 2021. 
Rappahannock County Public Schools (RCPS) Athletics Director Courtney Atkins said county schools will follow the VHSL guidelines.
"We are working on a schedule for out-of-season workouts for our sports activities until the actual first season starts," Atkins said. "We have a lot of double and triple athletes, so a lot of the pre-season stuff is going to need to occur prior to December."
Atkins said RCPS will try to move forward as the guidelines allow, but she is "a little concerned" about resuming sports in winter, when the threat of COVID-19 may be compounded by flu season. 
RCPS will release an official plan for their athletics program by the start of school on Aug. 24, but for now student athletes are continuing with summer conditioning to prepare for a (somewhat) normal season.  
---
Click here to sign up for the C-19 Daily Update, a free newsletter delivered to your email inbox every morning.