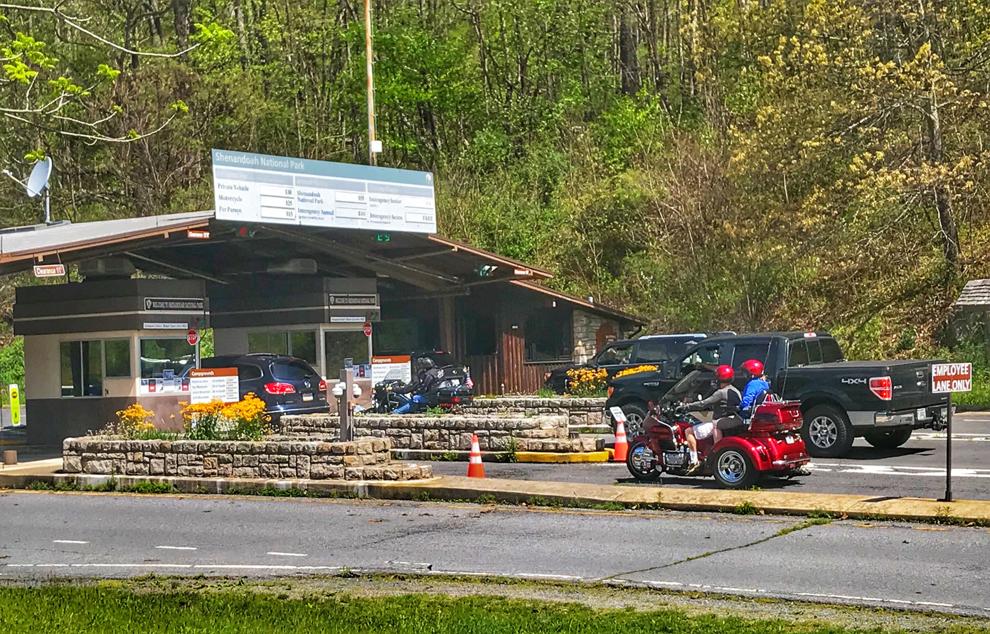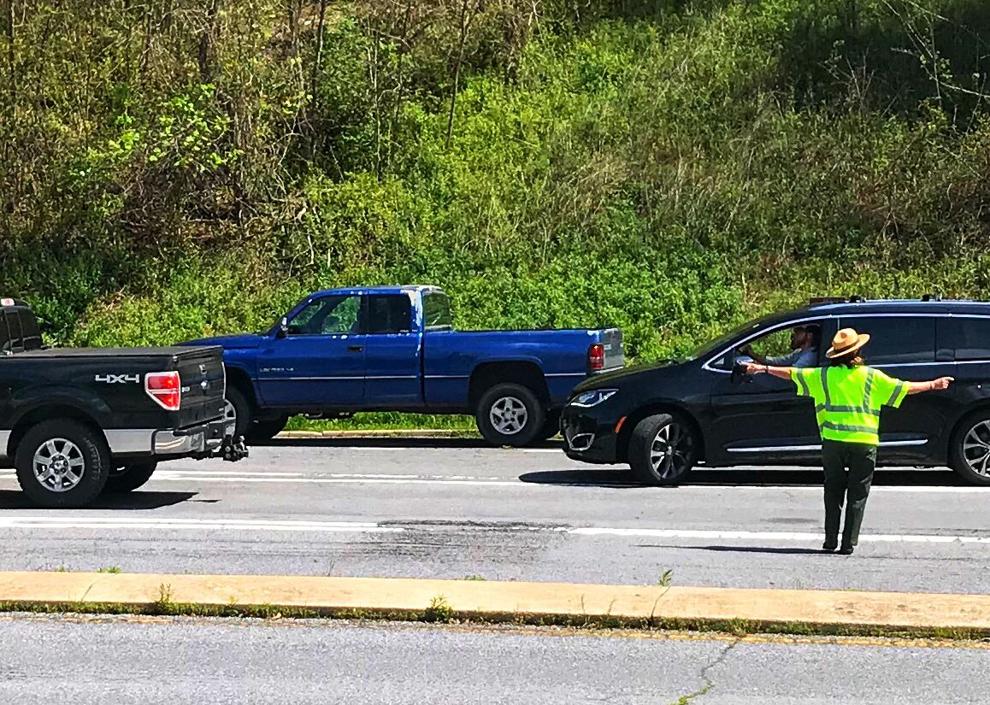 For the first time since closing on April 4 due to the ongoing COVID-19 crisis, Shenandoah National Park reopened this morning to sizable crowds escaping nearby cities and counties on a bright and sunny day. The park had barely opened back up this morning and already there were lines of vehicles lining up at the Thornton Gap Entrance Station, where rangers on duty wore face masks to protect against a highly contagious virus that continues to spread in Northern Virginia.
Many of the visitors wound their way around Skyline Drive on motorcycles, as seen here at the Mary's Rock Tunnel above Sperryville.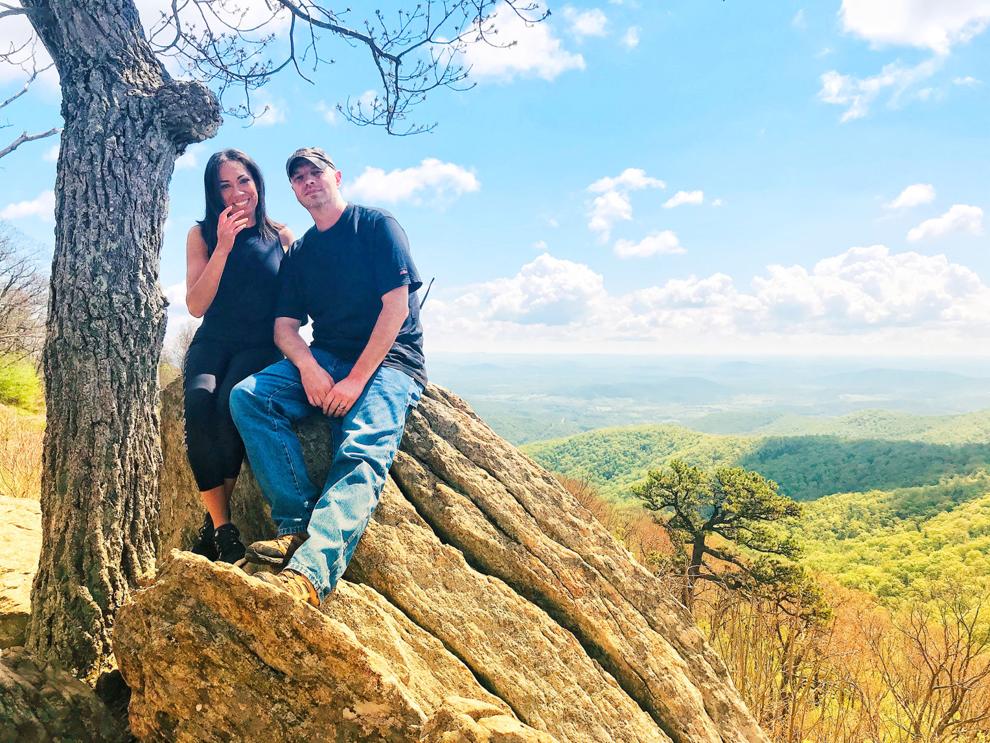 Mike and Lottie Railey of Woodbridge, posing here for a picture at Hazel Mountain Overlook, said they were "definitely happy" to be back in Shenandoah, wasting no time getting here after learning Thursday that the park would be reopening today.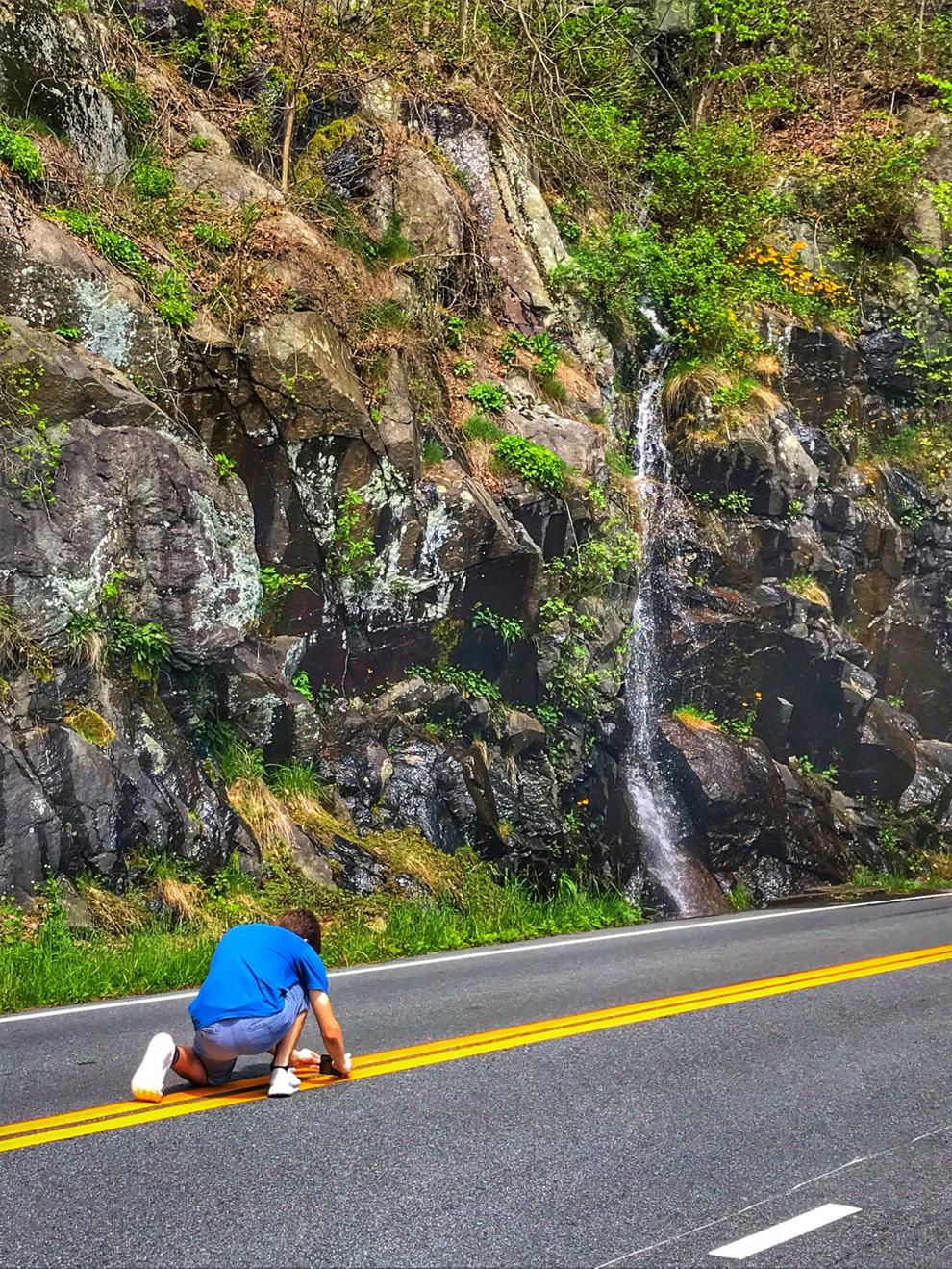 Jerry Palauskas of Tysons Corner, meanwhile, waited patiently for traffic to pass before snapping a creative angle of a roadside waterfall with his cell phone camera.
---
Click here to sign up for the C-19 Daily Update, a free newsletter delivered to your email inbox every morning.