You've got mail: Meet some of the workers showing up each day to keep our packages and letters moving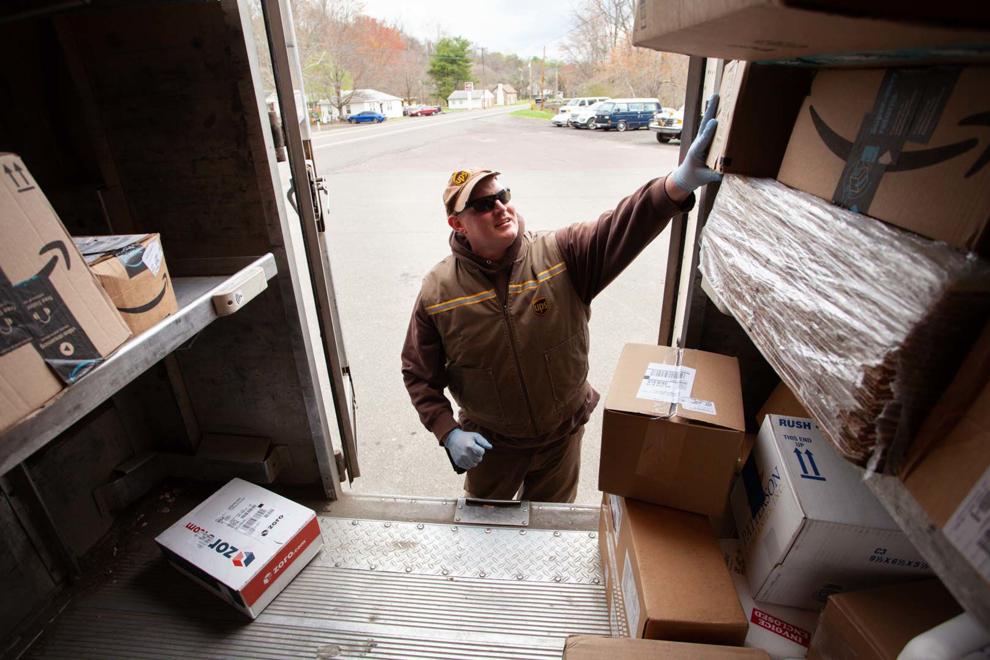 When UPS Driver Cliff Spengler put a post on Facebook recently about the volume of packages he was handling daily, dozens of people responded thanking him for his efforts. Spengler is just one of many essential workers ensuring county residents can still access basic goods and services amid coronavirus-imposed stay at home orders.
We'll be profiling a series of them over the coming weeks, starting with the folks working to get out mail and deliveries. If you have suggestions for people in the community who deserve recognition under this new normal, please email sara@rappnews.com.
---
Name: Cliff Spengler, 40
Profession: UPS Driver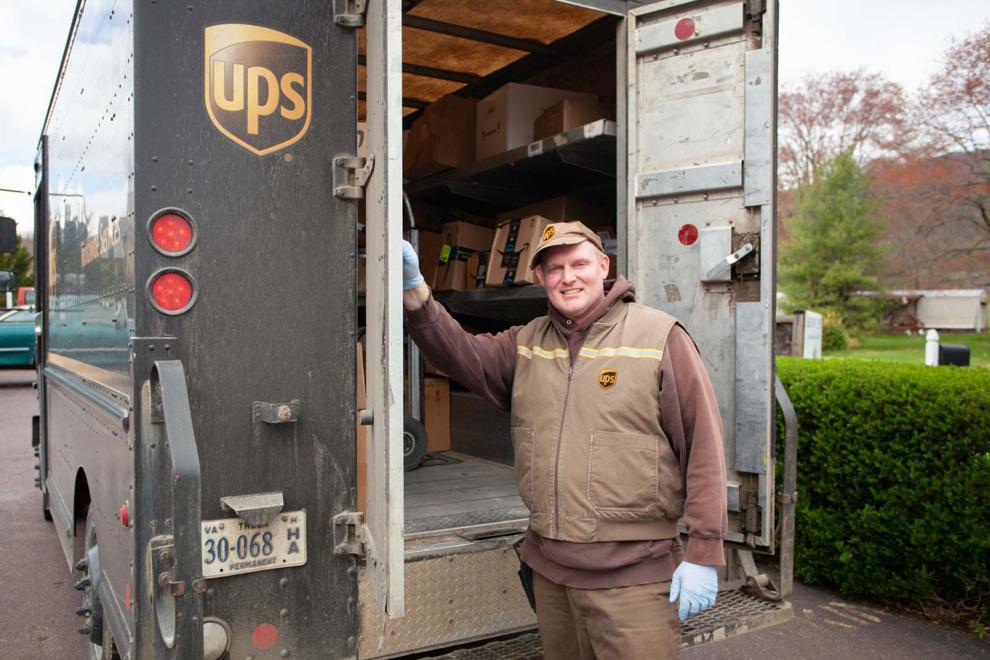 Each morning Spengler drives the 50 minutes from his home in Louisa County to Culpeper, where he receives and loads his truck with the day's packages. By 11 a.m. he's headed toward Rappahannock, his route for the past year.
Normally this is a slower season for deliveries, but he says it's been more like Christmas because so many people are trying to avoid going to stores for safety reasons and ordering online. He also suspects that more people with weekend or vacation homes are now staying in the county, adding to the uptick in deliveries.
"Over the past two or three weeks there are addresses that I've never delivered to that now I'm going to every day," Spengler says.
He's gone from averaging 95 to 100 stops each day to closer to 140. Last Wednesday, Spengler said he made 156 deliveries. He estimates that about 85 percent of those deliveries come from Amazon, which uses UPS to deliver to Rappahannock rather than its own delivery service.
Current challenges: "To go along with just trying to be safe and keep my hands clean, it's trying to get everything delivered the way it's supposed to be," he says. Because of the increase in volume, Spengler says he finds himself having to put packages in bags and leave them near mailboxes rather than bring them up to each house just so he can complete each day's deliveries.
When it comes to staying clean, he says there aren't too many businesses or stores on the route with public restrooms where he can wash his hands. And then at the end of the day — which now extends until nearly 10 p.m. — he can't just come home and sit down to dinner. Everything goes into the washing machine and he goes straight to the shower.
What keeps him going: He says he's grateful to be working at a time when many people are not, since he provides the sole income for his wife and two children. He also feels proud to be out doing his part to help people he's come to know as friends and neighbors. "I don't live in Rappahannock, but I'm a big part of this community on a daily basis," Spengler says.
He appreciates the ways people have shown their appreciation of his service, too. "As I'm out on the route, people are giving me hand sanitizer and cards with a $20 bill in them and cookies. All this stuff is awesome," he says. "So I'm very thankful for all the people, and if they can just continue to do what they've been doing. It seems like everybody has really just taken to ordering essential items."
---
Name: Jean Chambers, 54
Position: Sales Service Associate, United States Postal Service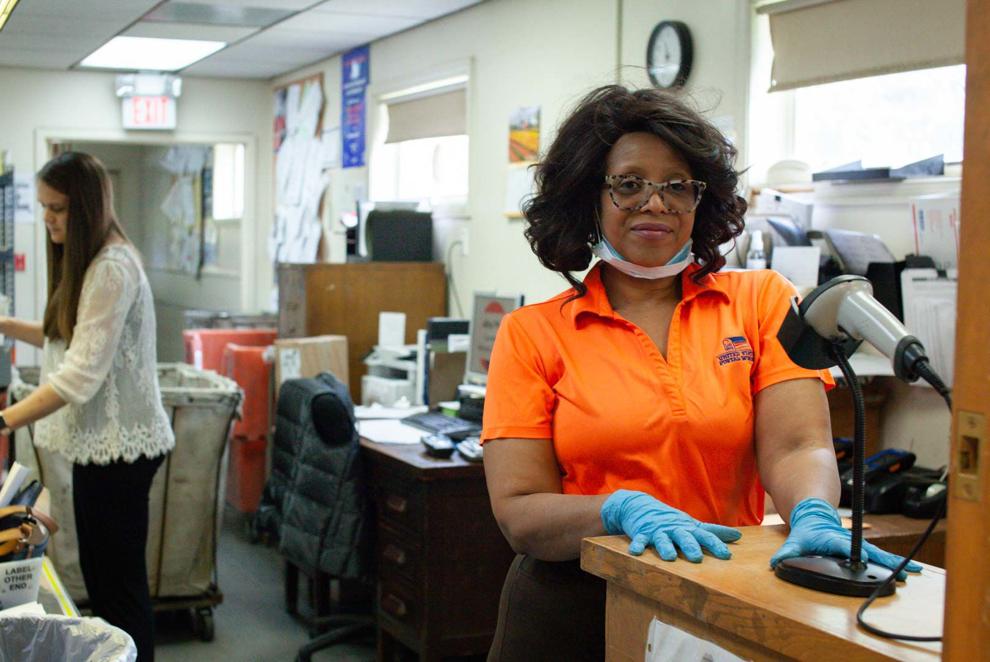 Chambers has spent most of her life in Rappahannock and has worked with the post office for 31 years. It's a job she's committed to doing with a smile on her face.
Current challenges: "I don't look at it as a challenge," Chambers says. "I'm so accustomed to coming to work, doing what I have to do. I'm just glad to be a part of the postal family." She says she's dedicated to being on the frontlines, helping people to survive by getting their packages out to them.
What's changed is there is a lot more cleaning to be done. The first thing the three staff do when arriving at the Flint Hill post office is sterilize all surfaces, wiping down counters and lockers, keyboards, mopping floors. Then they do it again as soon as they get a break with the mail. "It's constant. If my co-worker gets a moment she's cleaning and then if I get a moment I'm cleaning," says Chambers. "We're clean freaks."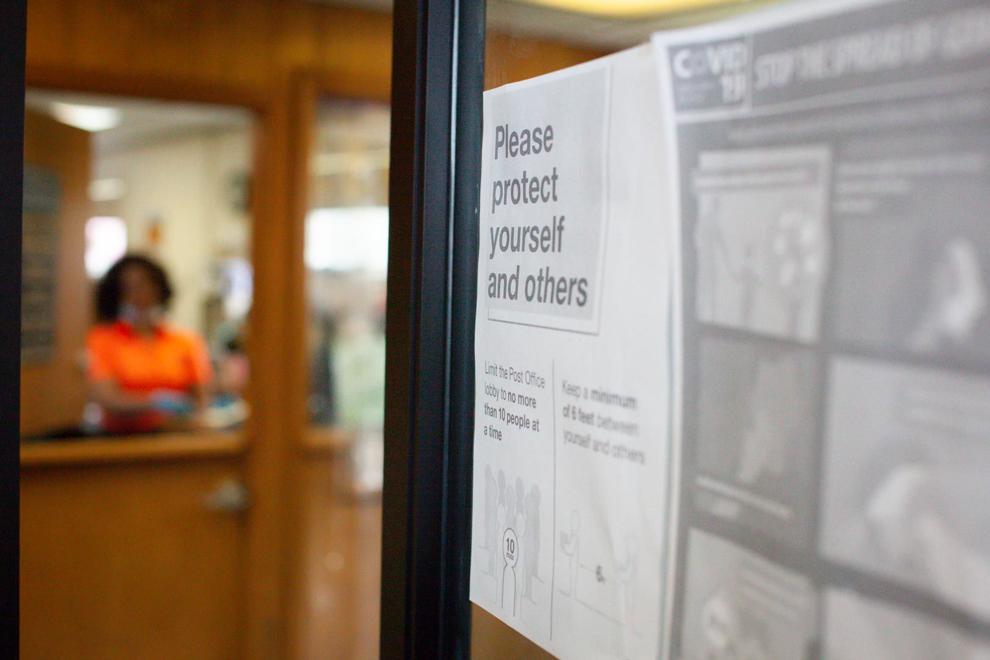 What keeps her going: "I enjoy working for the post office, and seeing the customers. It's in my blood," says Chambers who advises people to be safe and keep their spirits up, go outside and get some air, and keep a sense of humor. "We're cracking up every day, we find time to keep the pace going," she says.
---
Name: Gary Ford, 55
Position: FedEx Express Driver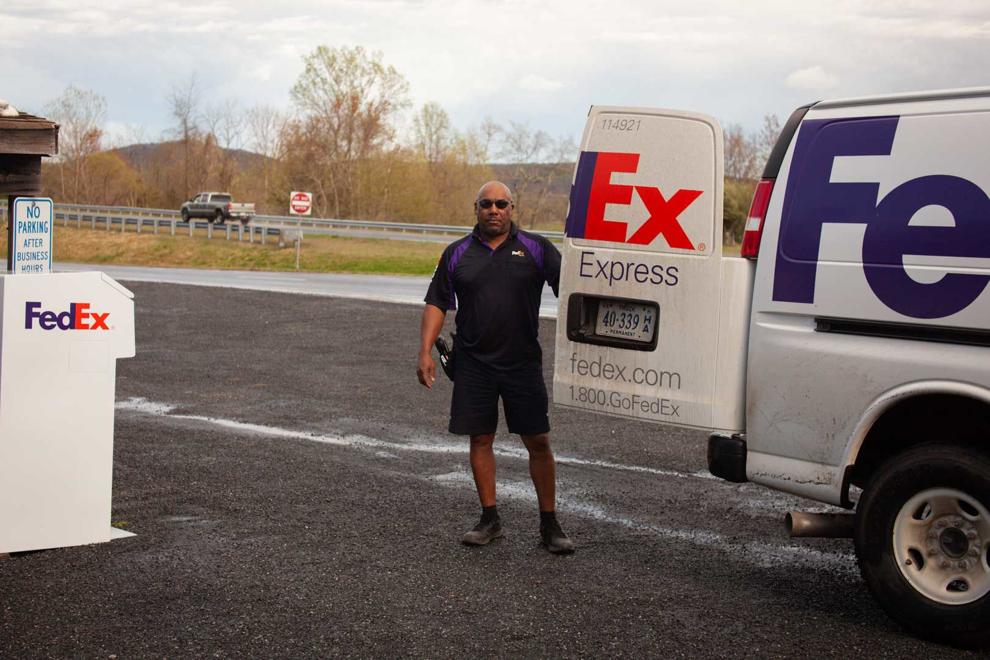 Ford has been with the company for 33 years and has been on the route in Rappahannock for 22 of them, so he knows everyone in the county, he says. 
He's been working longer hours over the past few weeks and making at least 20 percent more stops, which considering the large area that he's covers amounts to a lot more mileage, he says. Ford no longer delivers to the Inn at Little Washington, which was one of his biggest stops previously. Instead, a lot of express deliveries are now medications and things people, particularly weekend residents, need to work from home. 
Current challenges: "The stress is trying to maintain distance with your customers," Ford says. One thing FedEx has done, however, is allow drivers to waive the required signature as long as they've talked to the recipient to cut down on contact. 
He washes his hands when he can and uses a lot of sanitizer. When the company had trouble obtaining supplies, he reached out to Dida's Distillery, which donated five gallons of house-made sanitizer to FedEx's station in Fredericksburg. (The Centers for Disease Control and Prevention says there is a low risk of transmission on packages, but drivers are still advised to take precautions).
What keeps him going: "Just knowing that a lot of what I deliver are things people need — household supplies, things they need for business, medication, food," Ford says. "Just knowing we're providing a helpful service."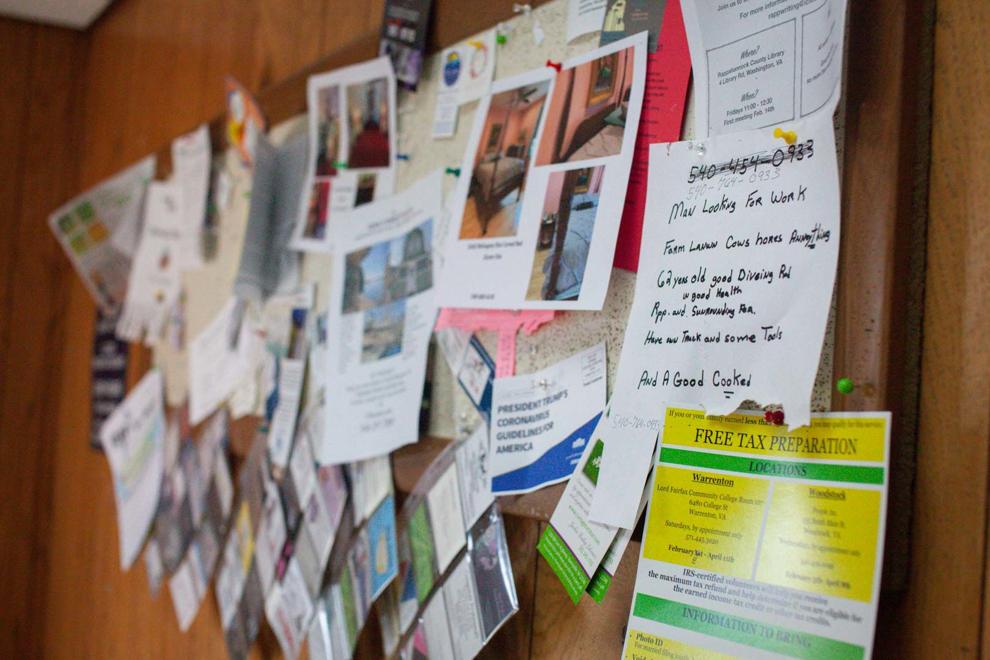 By Sara Schonhardt — For Foothills Forum