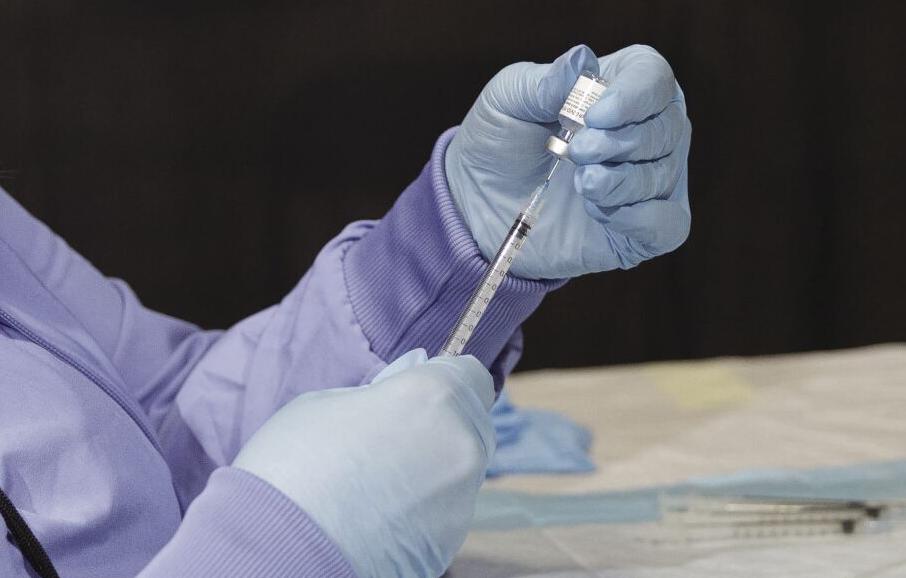 Virginia health officials say a woman who died a few weeks after receiving the Johnson & Johnson COVID-19 vaccine is among six cases nationwide that prompted a pause in use of the one-dose shots.
The woman's death last month had similarities to the blood-clotting problem that halted distribution of the vaccine Tuesday, said Dr. Danny Avula, the state's vaccination coordinator. His team discovered the case on Tuesday morning on the national Vaccine Adverse Event Reporting System but didn't confirm until Tuesday afternoon that the case is one of six flagged by the Centers for Disease Control.
The woman, 45, received the Johnson & Johnson vaccine on March 6 and developed a worsening headache on March 12. On March 17, she was hospitalized with dry heaving, sudden worsening of headache and left-side weakness, according to the VAERS report. She was diagnosed with a sinus thrombosis and suffered a brain hemorrhage. She was pronounced brain dead the next day, the report said.
Thirty clinics across the state were scheduled to give about 72,000 doses of the Johnson & Johnson vaccine this week. All Virginians with an upcoming appointment for the vaccine will be contacted to reschedule their appointment. 
Avula said the news will not impact the ability for all of Virginia to move into Phase 2, or general availability, of COVID-19 vaccines, by April 18 but will likely slow down the availability of appointments.
The Johnson & Johnson vaccine requires only one dose to be effective, while the other two vaccines approved in the United States -- made Pfizer and Moderna -- each require two doses, administered three or four weeks apart. 
 "This pause is reassuring in that it demonstrates that the systems that are in place to monitor vaccine safety are working," Avula said in a statement Tuesday morning. "We look forward to a thorough review by federal health officials."
In a joint statement Tuesday, the U.S. Centers for Disease Control and Prevention and the Food and Drug Administration said they were investigating unusual clots in six women that occurred six to 13 days after vaccination.
The clots occurred in veins that drain blood from the brain and occurred together with low platelets. All six cases were in women between the ages of 18 and 48.
One woman died and another is hospitalized in critical condition, Avula said.
Nearly 7 million doses of the Johnson & Johnson vaccine have been administered nationwide and more than 100,000 in Virginia.
Jeff Zients, the White House's COVID-19 response coordinator, said the pause in use of the Johnson & Johnson vaccine will not have a significant impact on the country's vaccination plan.
Johnson & Johnson vaccine makes up less than 5% of the recorded doses administered to date, he added, and the federal government has secured enough Pfizer and Moderna doses for 300 million Americans.
"This is more than enough supply to continue the current pace of vaccinations of 3 million shots per day," Zients said in a statement issued by the White House. 
Avula said any Virginians who have recently received the Johnson & Johnson vaccine over the past month should watch for acute-onset severe headaches, abdominal pain, leg pain and acute-onset shortness of breath. If you experience any of these symptoms, seek medical help immediately.