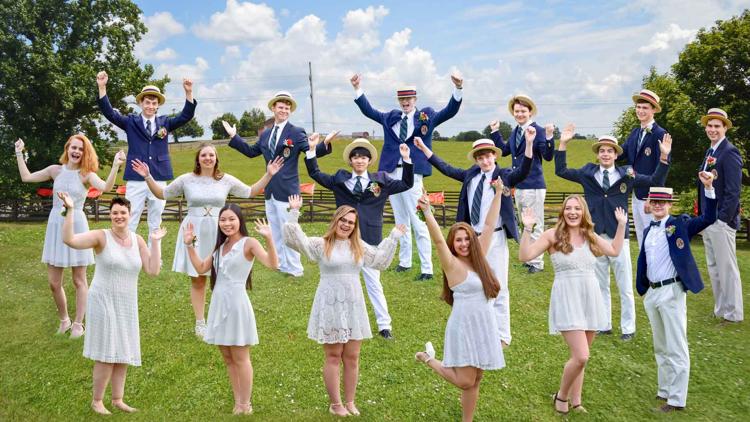 On a cool Saturday morning in late June, 17 high-school seniors became WCDS Alumni in the 41st Graduation Ceremony at Wakefield Country Day School in Huntly.
Together, with their families, the senior class listened to the commencement speech delivered by Allison Russo, a 2006 Graduate of WCDS. Growing up in Rappahannock, Russo attended the University of Virginia and majored in English with a minor in Foreign Affairs. Upon graduation from UVA she applied for a job with the Justice Department in an audit office but had doubts about her qualifications as number crunching was not her background. 
"I got the job and asked my supervisor why, and he said, 'It's because you can write — I have an office full of accountants but the end of the day culminates in reports and we need to be able to tell the story,'" said Allison. "And I owe that capability to the education I received at WCDS."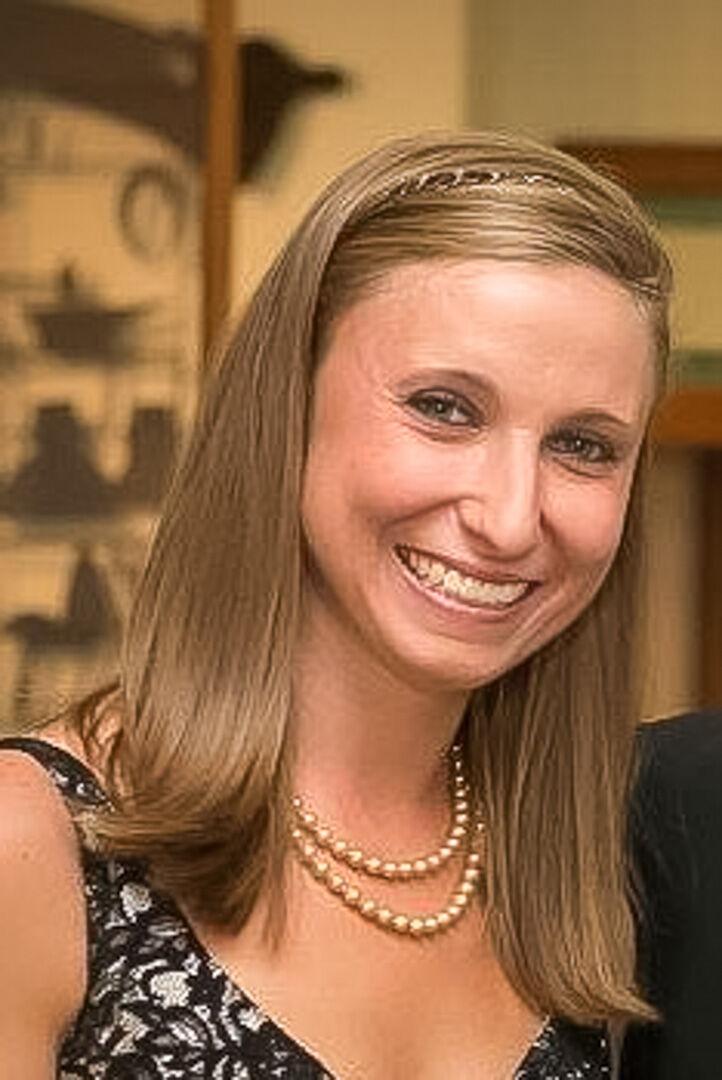 With social-distancing enforced, and the total number in attendance kept to a minimum, graduation guests included only immediate family members, Head of School Jessica Lindstrom and college counselor Marsha Dowell. Even without the pomp-and-circumstance of the full faculty, upper school students, and extended friends and family in attendance, the seniors were thrilled to celebrate their graduation together. 
Martin O'Heir of Castleton was the fifth of five boys in his family to graduate from WCDS. 
"I was so happy to see our class together in one place for what could likely be the last time," said Martin. "My main concern when finishing up the school year was having a graduation over Zoom, so it was great to see that Wakefield made the effort to have graduation in person."
Salutatorian Gwynn Major added, "I consider myself extremely lucky to have been able to graduate in-person, a privilege few of my fellow graduates at large high schools were able to enjoy. I am truly grateful that WCDS was able and willing to give my class and me one last special day together before we all head off toward the rest of our lives, and the memory is one I'll never forget!" 
Russo concluded her speech with these words, "Based on my years at Wakefield and my knowledge of how this school shapes its students, I am confident that you are well positioned to make your way in the world — as a member of society and in future academic and professional settings. 
"That is because as you conclude your time with Wakefield, you are leaving with three critical benefits: One, an educated mind; two, a strong support network; and three, the values this school promotes. Each of these will serve you in lifelong ways."
To learn more about Allison Russo and Wakefield Country Day School, visit wcdsva.org.
— The writer is ​Director of Admissions and Development at Wakefield Country Day School
---
Click here to sign up for the C-19 Daily Update, a free newsletter delivered to your email inbox every morning.