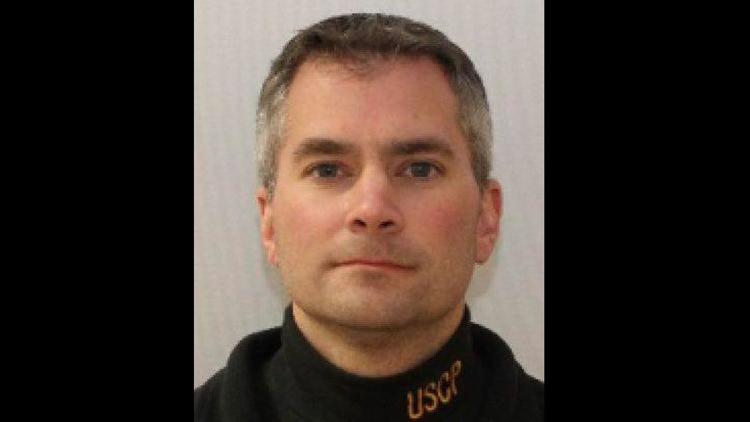 Governor Ralph Northam issued the following statement today on the death of United States Capitol Police Officer and Northern Virginia resident Brian D. Sicknick.
"Pam and I are deeply saddened by the death of United States Capitol Police Officer Brian D. Sicknick, a resident of Northern Virginia.
"Officer Sicknick died as a result of injuries sustained during the insurrection at the Capitol on Wednesday. He was 42 years old and a military veteran who had served with the United States Capitol Police for 12 years.
"Officer Sicknick was killed while doing his job—defending those trapped in the Capitol building amid a violent attack on our democracy. His death is a tragedy, and those responsible must be prosecuted to the fullest extent of the law.
"My prayers and those of the entire Commonwealth go to his family, his loved ones, and his fellow officers who work every day to protect the seat of American democracy from those who would seek to destroy it."
Meanwhile, it was revealed this morning that federal authorities will open a murder investigation following Sicknick's death. According to multiple reports, the U.S. attorney's office has opened a federal probe to find out who if any of President Trump's supporters might have caused the death.
A statement issued by U.S. Capitol Police said that at approximately 9:30 p.m. last night (Thursday) Sicknick "passed away due to injuries sustained while on-duty. 
"Officer Sicknick was responding to the riots on Wednesday, January 6, 2021, at the U.S. Capitol and was injured while physically engaging with protesters. He returned to his division office and collapsed. He was taken to a local hospital where he succumbed to his injuries. The death of Officer Sicknick will be investigated by the Metropolitan Police Department's Homicide Branch, the USCP, and our federal partners."
The officer joined the Capitol Police in July 2008, and most recently served in the Department's First Responder's Unit.
One report said that he had been struck by a fire extinguisher and/or its contents during the assault on the Capitol.
Flags were lowered to half-staff at the U.S. Capitol on Friday following the death of Sicknick.