'Dowd is one of my scariest memories'
Former President Donald Trump's onetime personal lawyer, John M. Dowd, has certainly been in the news of late, the New York Times writing this week that Dowd "marketed himself to convicted felons as someone who could secure pardons because of his close relationship with the president, accepting tens of thousands of dollars from a wealthy felon and advising him and other potential clients to leverage Mr. Trump's grievances about the justice system."
That would be the same John M. Dowd who almost 40 years ago was hired as chief defense lawyer in one of Rappahannock County's most sensational murder trials ever.
"Dowd is one of my scariest memories," 95-year-old Rappahannock landowner Patricia "Pat" Saltonstall recalled this week. "I will never forget how he grilled me as I was preparing to testify in the trial of the murder of Rance [Spellman]. He was then a fairly new defense attorney and advertised but plenty after two murder trials in Rappahannock County."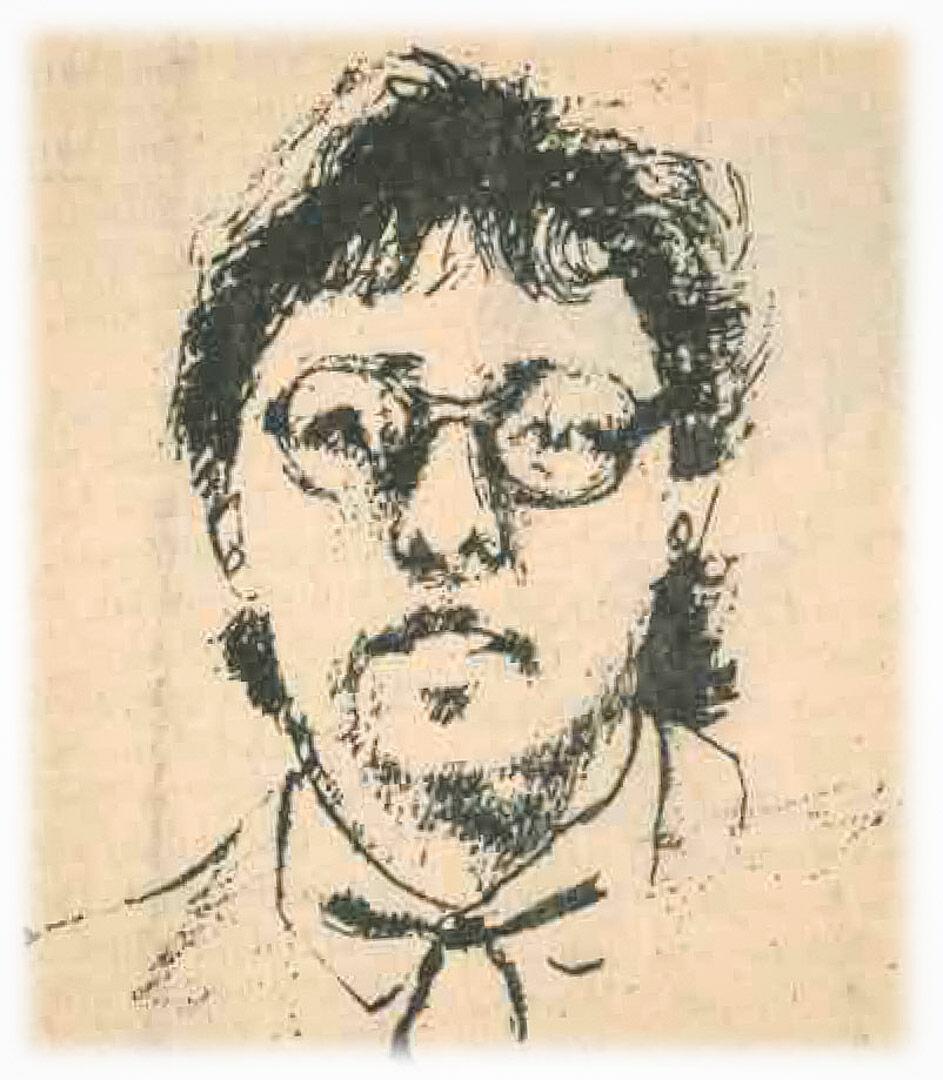 It was in November 1982 that Diane E. Kidwell, wife of a Warrenton insurance broker, allegedly shot and killed Spellman, Saltonstall's farm manager, in what the Washington Post that year would label a "bitter hunt country land dispute."
Weeks later a Rappahannock County Circuit Court grand jury indicted Kidwell on murder and firearms charges surrounding the shooting that took place on Saltonstall's Points of View Farm on Ben Venue Road. Kidwell stood accused of murdering Spellman "with a single shotgun blast from the window of her pickup truck as Spellman was bulldozing a hotly disputed right-of-way between the two properties in the early morning of Nov. 9," the newspaper reported.
The Rappahannock prosecutor in the case, Douglas Baumgardner, would try Kidwell for second-degree murder, with an additional charge of using a firearm in the commission of a felony. Kidwell subsequently hired Dowd, who was previously head of the Justice Department's Organized Crime Strike Force, as her defense attorney. Dowd eventually argued that Kidwell was acting in self defense at the time of the farm foreman's death.
Spellman, as it happened, was reportedly shot one day before a Rappahannock Circuit Court hearing was to have been held at Kidwell's request for a temporary injunction, alleging that a gate had been erected across an existing right-of-way. 
Just before Spellman was shot, the Kidwells telephoned the Virginia State Police to report that the foreman, driving a bulldozer, was approaching them along the right-of-way. At which point Kidwell reportedly blocked Spellman with her pickup truck.
Fast forward to October 1983, when after eight hours of deliberation, a jury acquitted the 44-year-old Kidwell of both the murder and firearms charges. It spelled the end of a long ordeal for the defendant, Saltonstall, and others in Rappahannock County. In fact, Kidwell had been tried on the charges seven months earlier, but a mistrial was declared after the jury could not agree on whether Spellman was killed in self-defense.
In the end, Dowd successfully argued that Kidwell fired the gun in response to a natural instinct to protect her life, limb and property. "The most powerful instinct is to survive," Dowd stated in his closing arguments. "The second most powerful is to protect." 
He furthermore described Spellman as "that dangerous, unpredictable man on that bulldozer," a person who Kidwell feared was reaching for a gun at the moment she pulled the trigger. Virginia State Police did reportedly recover a loaded pistol from the farm manager's shoulder holster when examining his lifeless body, and a shotgun had been stored behind the bulldozer's seat.
Saltonstall stated after the acquittal: "Rappahannock County took a giant step backwards into the last century with this verdict. It says life is considered less precious out here than it should be."
Kidwell's original attorney in the case, David L. Konick of Rappahannock County, also figured into the case after he allegedly "wiped Kidwell's fingerprints from the shotgun used in the shooting when he was summoned to Kidwell's house minutes after the incident," the Post reported.
The newspaper pointed out that Konick was "dismissed by Kidwell as her attorney several days later," replaced ultimately by Dowd.
Dowd, who will turn 80 this year and has returned to his native Massachusetts, would go on to lead a prominent investigation into Major League Baseball betting and bribery, which in part resulted in one of MLB's most popular players, Pete Rose, being banned for baseball for life. 
Among other high-profile cases, he defended a prominent defendant in the Iran-Contra affair; represented Arizona Sen. John McCain in the highly publicized Keating Five hearings; and most recently was the personal attorney representing President Donald Trump in the special counsel investigation into possible collusion with Russia by the president's campaign.
---
---