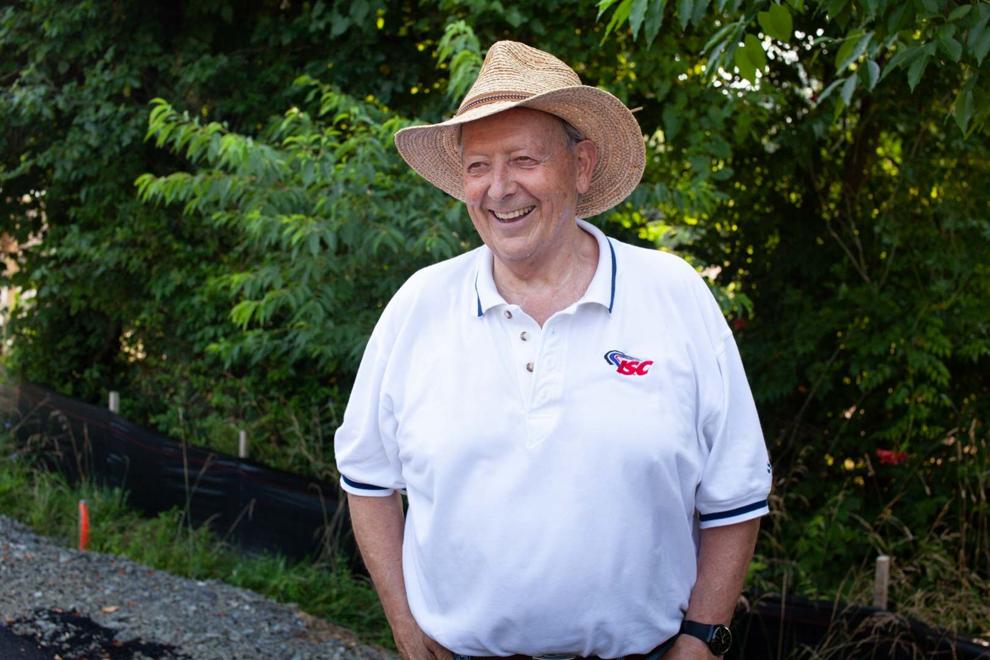 Chuck Akre — Rappahannock resident and famed money manager — is launching a new portfolio, composed not of securities but deeply felt values and stunning horizons. 
The 78-year-old founder of Akre Capital Management happily accepts that he is moving from an enterprise he mastered to one whose parameters he's still studying. As an asset manager, he had become a lesser-known Warren Buffett, tracked by online stock watchers and the hosts of money-related talk shows. The firm he launched in 1989 now has $18.3 billion of assets under management.  
Now the one-time investment star, having stepped by from direct portfolio management responsibility at the end of last year, frankly concedes, "I'm a total novice," as he discusses the future of the 7,100-acre Eldon Farms, which his family purchased last week for nearly $27.6 million according to a deed recorded at the county courthouse. That's below the approximately $55 million price advertised last fall.
The goal of Akre's new venture — a hybrid of investment and philanthropy — isn't about making money. He's already done that, and enjoyed the trappings of financial success, ranging from shooting trips in Scotland, a house in Maine, a collection of antique cars and Mount Prospect, his boldly restructured Rappahannock home at the edge of Washington.
Akre describes the Eldon Farms acquisition as "a conservation purchase." Yet it's also transformative, immunizing for now an unequalled mid-Atlantic agricultural expanse from partition and development for the foreseeable future. The land houses a herd of about 1,000 cattle, with supporting grasslands, and another 3,700 partly forested acres that aren't actively farmed. The mix may shift over time, the Akres say, but not immediately. 
Elsewhere in the county, Akre's proposed donation of land in the town of Washington for a mixed-use development known as Rush River Commons has ignited barbs as well as praise.
If the Washington Planning Commission and Town Council endorse the plan, and residents come to appreciate the new structures, it could begin to soften the rancorous debates about proposed changes in the historic town. The authorities will vet the Rush River plan, and any future proposals to ensure they're carefully tailored to the environment, but the Akre proposal might lower the temperature as policymakers weigh the trade-offs involved. Thus in different ways, the Eldon Farms and Rush River projects could make Akre one of the most influential figures in the county for a generation.   
'Conservation purchase'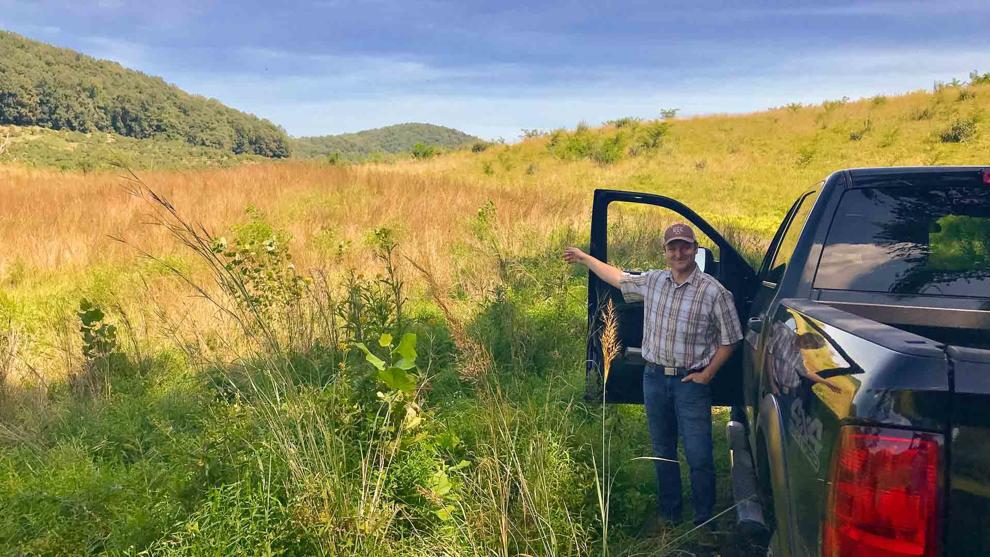 The Eldon Farms purchase ends a period of collective apprehension following the 2019 announcement from the Lane family, the long-time owners, that the vast mosaic of grassland and forest would be up for sale at an asking price of $75 million.
"Like everyone else, I realized that the county was in great jeopardy," said Ron Maxwell, a passionate conservationist living in Flint Hill. "Without changing any ordinances, it could be subdivided up." As he and others saw it, the county would then lose both its past and its future, collapsing into a generic exurbia. (Though Maxwell commends the Akres' Eldon purchase, he remains a critic of the Rush River Commons project.) 
The audible sigh of relief that followed the Akres' announcement suggests positive returns on the new portfolio. Says Deanna Akre, his wife of 52 years: "I have been so touched by the 20 or 30 people who have said to me or to Chuck that they're so appreciative. It's one of those humbling things we have felt as a family." 
Decisions on conservation easements, which would protect Eldon land from development into perpetuity, await a full inventory of the land and its current uses, as well as an exploration of broader conservation strategies. For the moment, Akre is still absorbing the scale of what the family now owns. "They've got 70 miles of fencing on the property!" he says in near disbelief. (Farm Manager John Genho confirms the figure, and says that stretches of fence line are under repair at all times.)   
Akre didn't initially rush to the farmhouse after the Lanes' announcement. Genho remembers a handful of requested tours from others, several from real estate agents scouting for unnamed clients from the hyper-wealthy zone. But there were few if any follow-up visits. Anxieties increased, on the farm and in the county. Akre recalls being cornered by a distraught friend who said, "Chuck, you have to do this." Akre's reaction: "I said, 'You're crazy.'"
It wasn't the end of the conversation. 
No Clevenger's Corner 
As with many, though not all, wealthy families, money flows into the Akre accounts, and back out again in gifts that suggest a strong interest in the environment well before Eldon Farms went up for sale. The latest Internal Revenue Service filing for the family-run Fagus Foundation shows an annual contribution level of $3.9 million for the year 2018. Grant recipients include the Maine Coast Fishermen's Association, the Earth University Foundation, the Turtle Survival Alliance, the Nature Conservancy and the Smithsonian Conservation Biology Institute.
Other grant recipients include Homestretch, a northern Virginia nonprofit working with homeless families, and the Knox County Homeless Coalition in Maine. There are also county contributions, among them Rappahannock County High School, Headwaters Foundation, Rappahannock Food Pantry, and Foothills Forum.
The conservation ethic extends to the next generation. The Akres' son Thomas is a herpetologist who lives in the county and serves as the program director for working land and seascapes at the Smithsonian Conservation Biology Institute near Front Royal. His sister, Alexis, who has managed independent bookstores in Brooklyn and Washington, D.C., says, "We've been involved in conservation projects from a charitable perspective. … There was a strong interest, and now we have this prospective jewel of a property in this jewel of a county." Andrew, identified by friends as the "entrepreneurial sibling," works in Charlottesville in food-related enterprises and is expected to play a key role in the unfolding plan. 
---
---
Alexis Akre expects her father to thrive in the pending explorations. She says he "is a genuinely curious human being," a characterization made about many people, but she makes it clear that with her father, it is more than a throwaway line. Akre, she says, is curious enough to begin again, at any point in life, with neither assurances nor a detailed roadmap. 
In an interview with Value Investor Insight at the end of 2020, Akre explained his decision to leave his firm's portfolio management responsibilities to two younger men he had groomed, and to concentrate on "a number of charitable projects underway that will grow in size and take more of my time." He summoned an analogy that life is partitioned in three sections: getting educated, working, and giving back. He's now in the third phase, he said.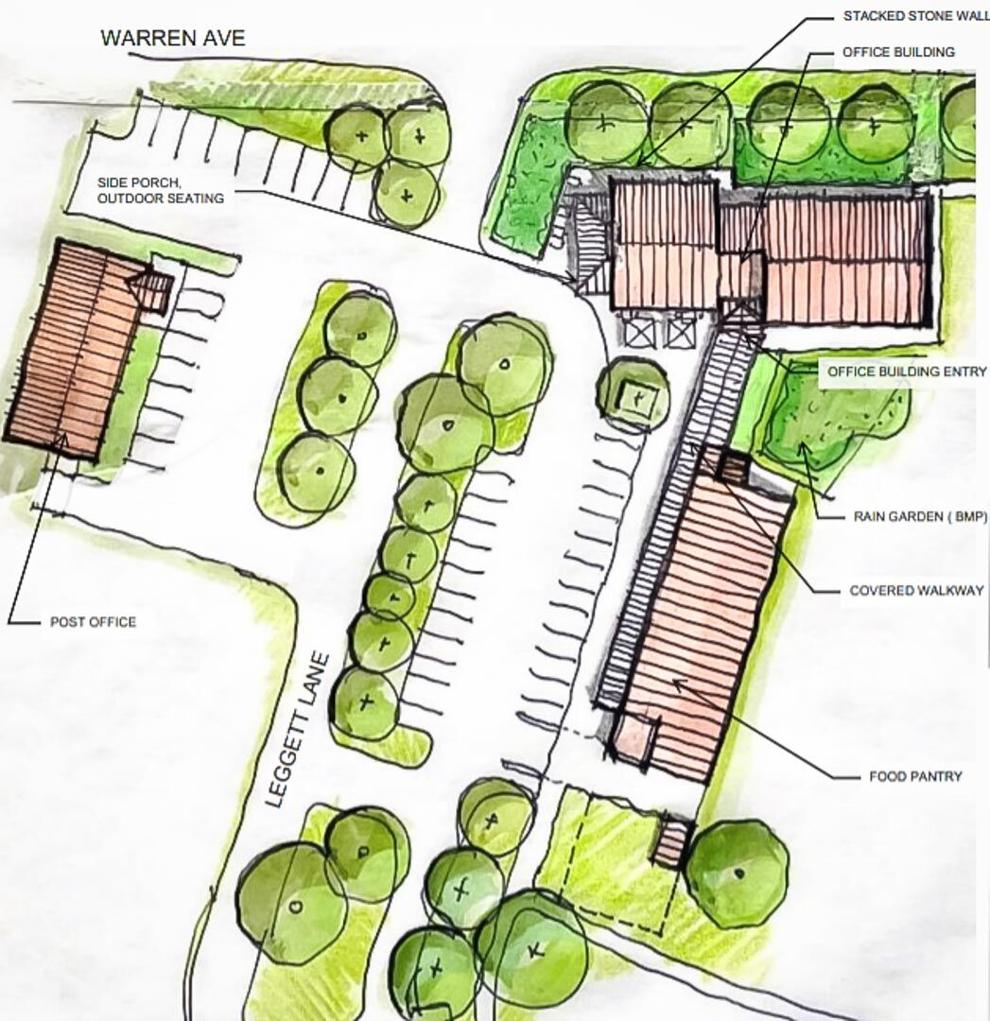 What Akre envisions — but isn't prepared to describe in detail — is an engagement that goes well past charitable check-writing. While he doesn't plan to manage either Eldon Farms or Rush River Commons, he says he wishes to inform the ventures and steer them in constructive directions. Ahead are decisions on governance and operating structures. Says Andrew Akre: "What we all want is harmonious with the lifestyle of the county." 
The open-ended statements inevitably leave space for fears of a "Trojan horse" takeover bringing townhouses to the Eldon hills, but people who know Akre say the conservation element is paramount. "What you can be absolutely sure of is that Eldon will be no Clevenger's Corner," says Caroline Anstey, chair of Washington's Planning Commission and a former Foothills Forum board member. 
Finding the 'compounding machine'
Akre's investment style provides an insight to his personality. He criticizes the brokerage industry for building a business where, in crude terms, profits flowed from transactions, the more the better. His investing approach centered on carefully researched choices, and patience. 
He weathered the thumping losses of the 2008 financial crisis and the pandemic-driven plunge of early 2020. He warns that jittery investors suffer disproportionately. By contrast, the Akre Focus Fund showed a net annualized growth of 17.2 percent, measured from 2009, when it opened with $10,000 in assets. As Akre prepared to pull back in late 2020, the fund showed assets of $15.1 billion. 
Akre's favorite investment concept is "finding compounding machines" — that is, investments that grow at ever more impressive rates of return because investors reinvest rather than grab and spend their profits. Speaking by Zoom at a recent financial seminar sponsored by Wakefield School, he invited Sperryville art gallery owner Andrew Haley to choose between a hypothetical check of $1 million and a penny that would double in value every day for a month. Haley, as others have, opted for the $1 million check. Akre grinned; by his calculations, at the end of a month, the compounded penny would be worth $10.6 million. 
Is there a compounding machine in Akre's new chapter, or more specifically in Rush River Commons and Eldon Farms? Akre wants results, but recognizes that monetary gains won't be the best way to measure them. The local projects each embody something the county and the town have endorsed in their respective comprehensive plans. The town of Washington's calls for modestly more residents — in carefully vetted, sensitively designed structures — to share the costs of an expensive water and sewer system, and enable the flow of taxes from the Inn at Little Washington to nourish other priorities. Rappahannock's comprehensive plan calls for the protection of open space, directing as-yet-undefined development to the county's villages. 
The Rush River Commons plan — which Washington Treasurer Gail Swift has called a "win-win" proposition— is in the last stages of the town Planning Commission's review. The commission has asked for additional details on the proposed Warren Avenue commercial building and the housing units, and the Akre team has provided new renderings that will be discussed at a meeting Friday. 
The Planning Commission's recommendation to the Town Council could come as soon as next week. Though the proposed development lies entirely within town boundaries, and is subject to Washington authorities, there are pockets of opposition within the county. Washington officials studying the plan say it could demonstrate that not all building plans portend Haymarket-like sprawl.
The Eldon Farms purchase affirms the county's widely held support for protecting open landscapes, and on its surface is less controversial. But the buyer, despite living in the area since 1999, is inevitably viewed by some as a wealthy outsider, assumed to be seeking further wealth. As the conservation strategy takes shape, the reflexive suspicions may soften.
For Akre, the third-phase-of-life adventure is still new. Challenging characters and unhelpful weather patterns will share space with the soaring views and the discovery of innovative land-use strategies. His children and grandchildren will likely be the ones who assess the wisdom of the undertaking. 
"It's a book we've opened," Akre says.