Conservation efforts aim to balance nesting and farming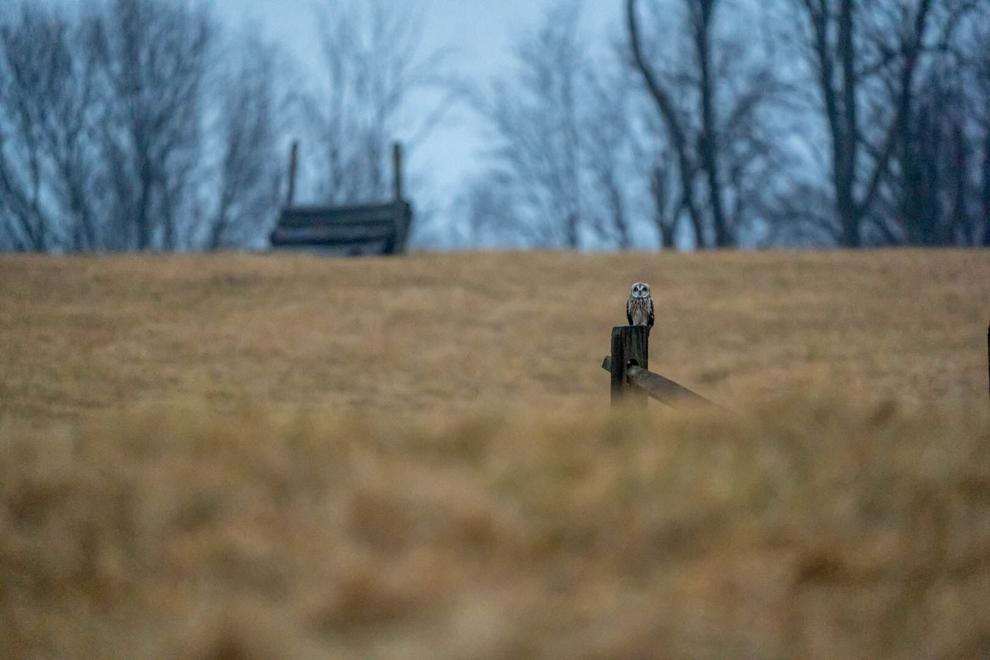 The Piedmont Grassland Bird Initiative (PGBI), a wildlife conservation project, is coming to the rescue to help Rappahannock farmers put a plan into action to protect grassland bird nestings. 
"The main objective is to stem the tide of grassland bird loss in our region," said Justin Proctor,  coordinator of the PGBI. "And doing so by implementing best management practices on working landscapes."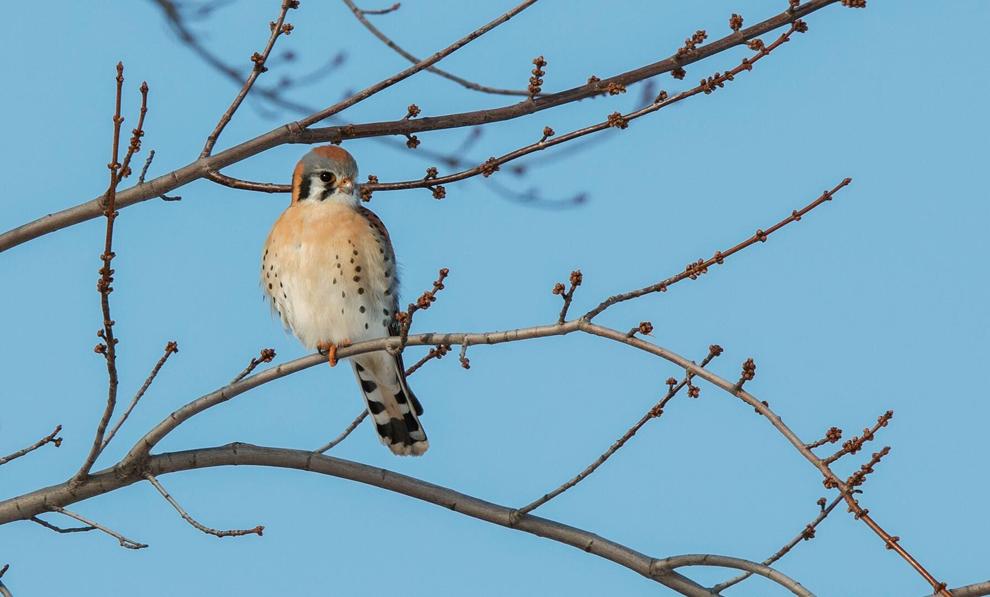 The Eastern Meadowlark, Northern Bobwhite, Bobolink, and American Kestrel are just a few of the more common grassland bird species found in Rappahannock County and prioritized by the PGBI. They nest in grasslands and shrublands of typically 20 acres or more during the months of April through August.
Development and vigorous agriculture practices have led to a decline in natural grassland ecosystems in North America. As a result, grassland birds have adapted to using pastures and hayfields as replacement nesting grounds. Haymaking during nesting season and improper maintenance of grazing pastures has led to further decline of the grassland bird population and the endangerment of certain species.
As a farming community with an abundance of livestock and hay farmers, Rappahannock is the ideal county for such a program to put its practices into place.
Jacob Gilley, sustainable grazing manager for the American Farmland Trust, has been working with Rappahannock farms, Bean Hollow Grassfed and Chancellors Rock Farm, to improve their rotational grazing practices. Both farms have helped to contribute research to the PGBI. 
Since waiting until mid-August to make hay results in a nutrient loss for the crop, the PGBI is not targeting farmers that produce hay for the equestrian market.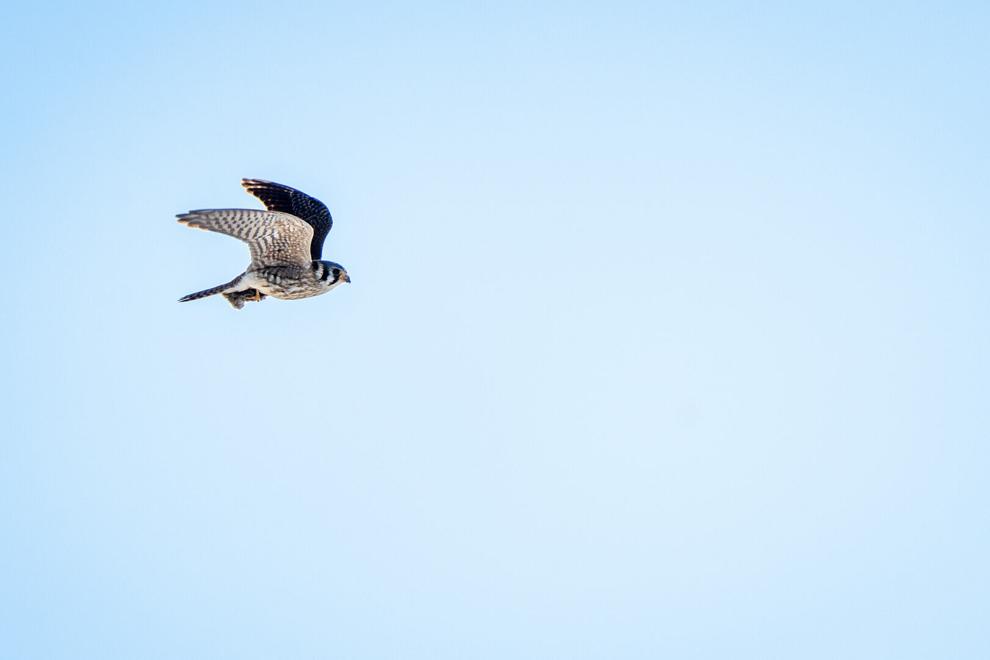 "That's the challenge with trying to manage for grassland birds," Gilley said. "If you delay your haying until after the nesting period then the quality of your hay has the potential to decrease." He added that not all livestock require premium hay.
From a farmer's standpoint, bird conservation is incompatible with premium hay production. However, sustainable grazing practices do coincide with grassland bird nesting, resulting in a win-win for the wellbeing of the farm, birds and environment.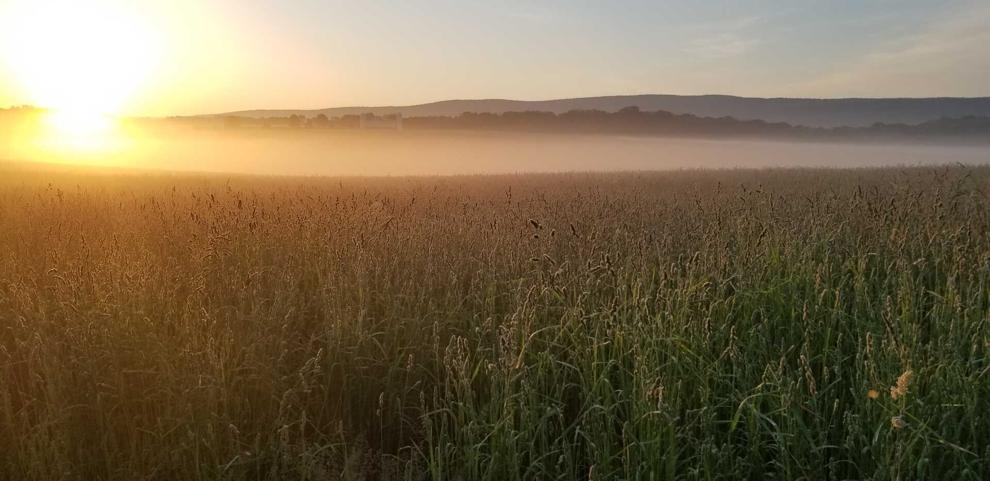 Smithsonian's Virginia Working Landscapes (VWL) and Piedmont Environmental Council (PEC) co-founded the PGBI at the start of the year to protect grassland bird nesting on privately owned farms. Soon after, they added partners Quail Forever and American Farmland Trust to strengthen resources.
"Our goal as a team at PGBI is to take the landowner/producer from start to finish with a conservation plan with cost share to be implementing these different strategies in their landscapes," Proctor said.
To accomplish this goal, the organization plans to conduct hands-on workshops (once approved by Smithsonian) with landowners to educate them on best management practices (BMPs) for protecting and maintaining grassland bird habitats. BMPs include rotational grazing, delayed haymaking until nesting season is over and prescribed burns in the early spring or in the fall. Prescribed fires are a common practice for maintaining grasslands as they restore native vegetation and reduce woody and invasive species.
The workshops will also include visiting exemplary farms with landowners, peer-to-peer training amongst the different organizations and finding ways to assist the property owner with cost share, whether it be through soil and water conservation groups, the Natural Resource Conservation Service or from grants awarded to the PGBI.
"These workshops will be bringing expertise from all the partnering organizations," said Amy Johnson, program director of the Smithsonian Conservation Biology Institute's (SCBI) Virginia Working Landscapes and the initiator of the PGBI.
Each organization brings something to the table. The PEC specializes in easements and land conservation practices,while  Smithsonian's VWL brings its knowledge of grassland bird ecology and conservation. American Farmland Trust covers haying and regenerative grazing practices and Quail Forever has expertise in wildlife habitat management.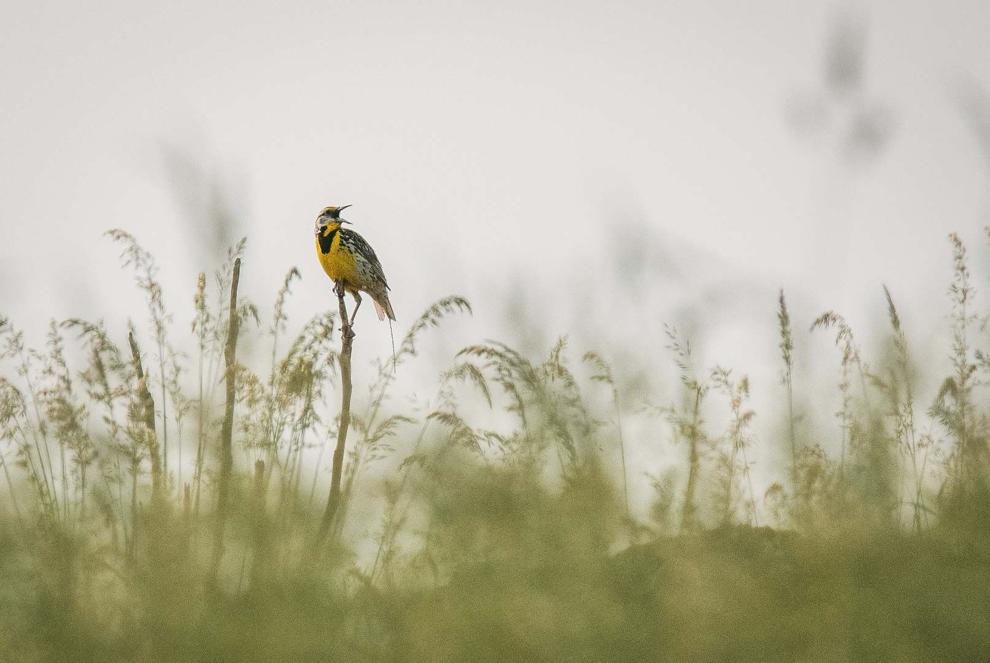 The project, so far, has been awarded a Cornell Small Land Trust Grant from The Cornell Lab's Land Trust Bird Conservation Initiative for $25,000, with $17,500 marked to go toward a pilot cost-share program. The cost-share program intends to provide the landowner with incentive payments for practicing BMPs on their landscapes. Another grant from the National Fish and Wildlife Foundation is pending.
The pilot cost-share program was closely modeled after a similar conservation effort, The Bobolink Project, which began in 2007 in New England and has proven effective. The Bobolink Project, however, acquires their funding mostly through donations.
"It's pretty successful, and it's been working for years now to help defray any lost revenue for farmers who do an altered haying schedule," said Maggi Blomstrom, field representative and Rappahannock-Rapidan conservation initiative coordinator for the PEC.
The initiative is still in its early stages. Looking forward, the PGBI plans to conduct a survey to ascertain how much acreage is being managed for grassland bird conservation and to determine a goal for the potential amount of land that can be put into protection for grassland bird nesting.
---
---