The word "orchid" evokes visions of far away jungles and exotic discoveries; the prize of the botanist, found only in distant lands or tucked away in affluent greenhouses. While not totally incorrect, this idea of these mysterious flowers hides the whole truth: these flowers are found in nearly every habitat on the globe, with some being found even above the Arctic Circle. With a keen eye, we can find them in the hills and hollers of the Old Dominion.
Now is the perfect time to step into the woods and see these wonderful partnerships. By watching for a few key factors, you may find that these woodland jewels are closer at hand than you might think.
Showy Orchid (Galearis spectabilis)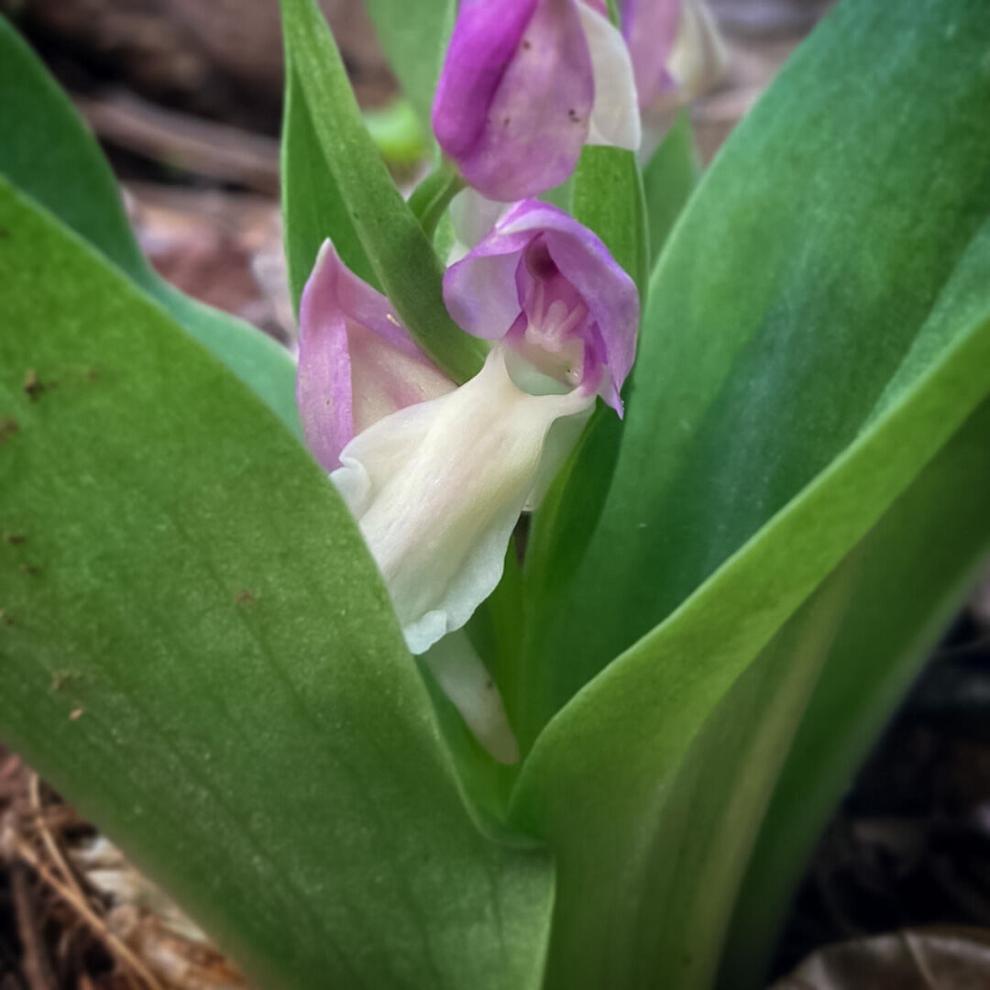 Downy Rattlesnake Plantain (Goodyera pubescens)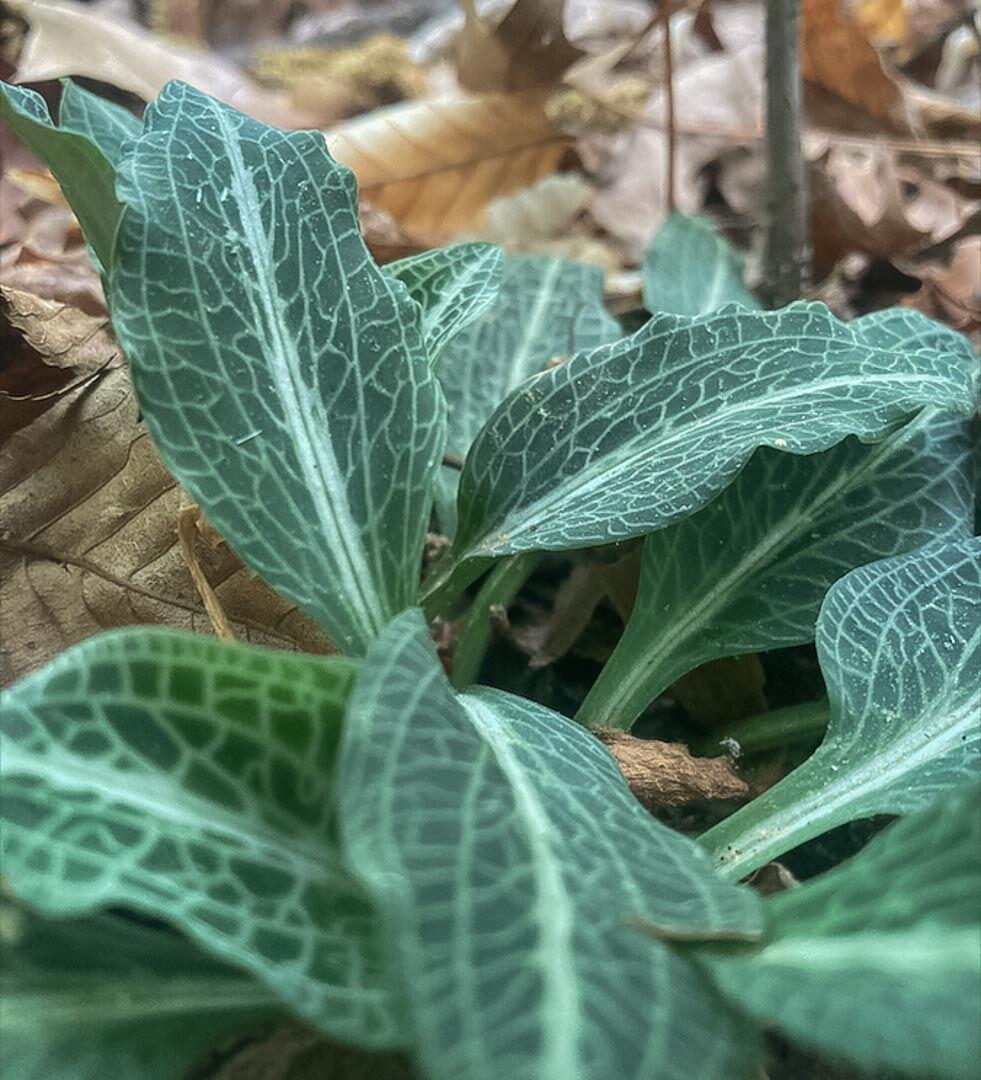 Adam and Eve (Aplectrum hyemale)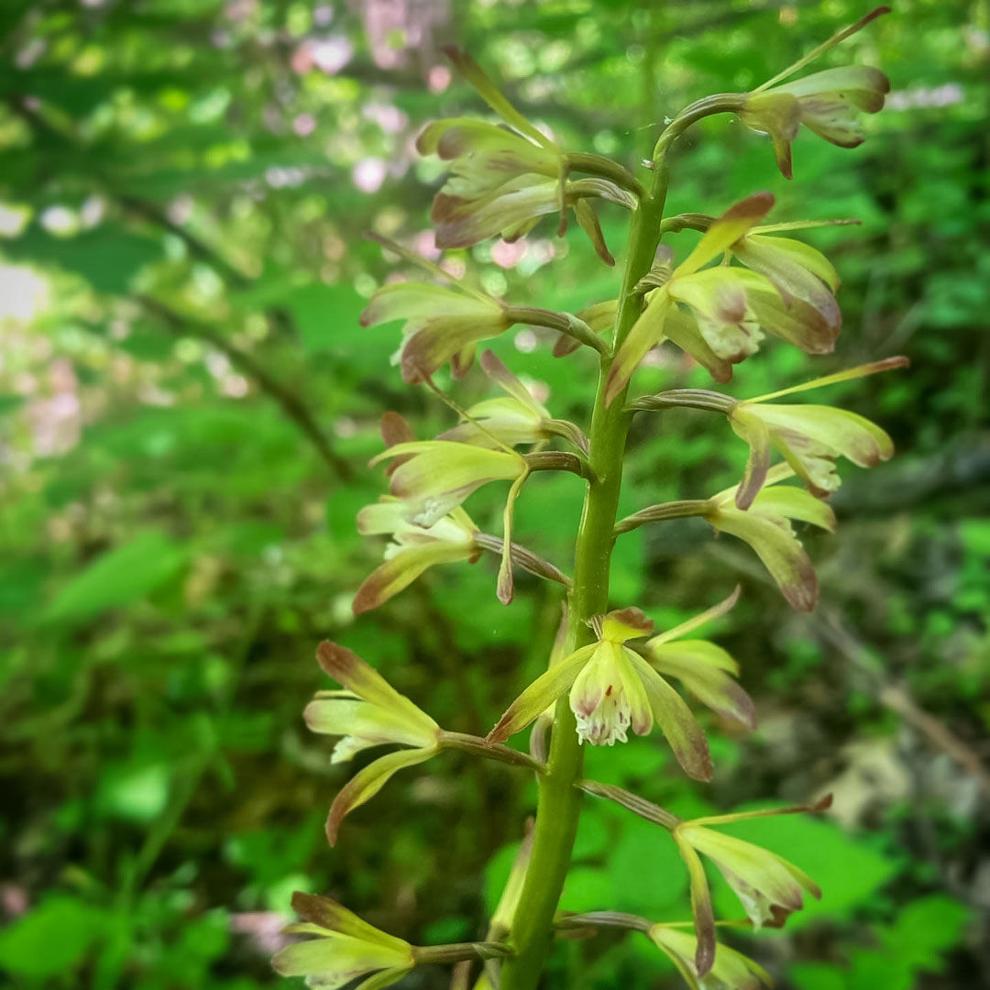 Pink Lady's Slipper (Cypripedium acaule)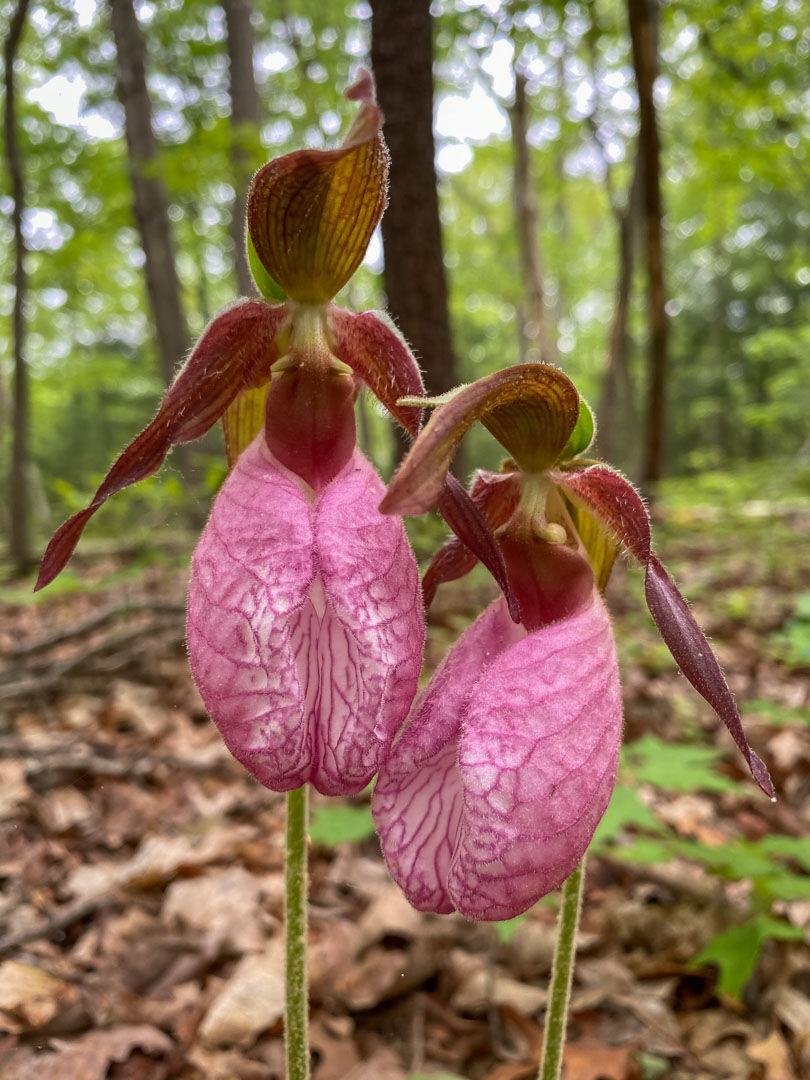 The mystique of the orchid family comes from the incredibly picky requirements of each individual species. Demands for ideal climate, soil composition, water level, and light exposure make orchids famously difficult to cultivate. The incredible specificity of these demands leads some biologists to consider orchids as indicator species — organisms whose presence suggest a healthy ecosystem.
The most unique demand of the orchid is not sun or soil, however, but an invisible partnership. Orchids almost universally thrive beneath the shade of trees, but they don't do it alone: a microscopic partnership happens in the plant's roots. In order to live in the low-light conditions beneath trees, orchids team up with a fungus within the soil. These two organisms work together: the fungus helps the orchid germinate and provides the plants with nutrients through the roots, and in return the orchid feeds the fungus with fruits of its photosynthesis.
Botanists refer to this fungal alliance as a "mycorrhiza." Every orchid participates in this partnership, with many orchids only partnering with a specific type of fungus. As you discover these woodland treasures within the forests of Virginia, keep in mind the factors at play required for these flowers to thrive. Each blossom is a miracle of nature, nestled in delicate balance within the threads of the tapestry of life.
---
---