Cleanup crew tidies up a gateway to the county
Perhaps you may have noticed a cleanup crew last Saturday afternoon on U.S. Route 211 between Hackley's store in Amissville and the Rappahannock-Culpeper county line? Those 10 men and women in the orange safety vests were members of the Rappahannock League for Environmental Protection (RLEP) on their first litter pick up of the year.  The rain even held off until the pickup was completed.
RLEP has recently adopted a 1.3-mile section of Route 211 under VDOT's Adopt-a-Highway program.  The adopted section runs from Viewtown Road (Rt. 642) in Amissville to Waterloo Road (Rt. 613) at the county line. Both eastbound and westbound lanes are included, making for a total of 2.6 miles to maintain. This segment of Route 211 was chosen since it is a major gateway for visitors to the county as they come in from Northern Virginia and points east. Maintaining trash-free roadsides makes a statement about the people of the county and is in line with RLEP's mission of conserving the natural resources and rural character of Rappahannock County.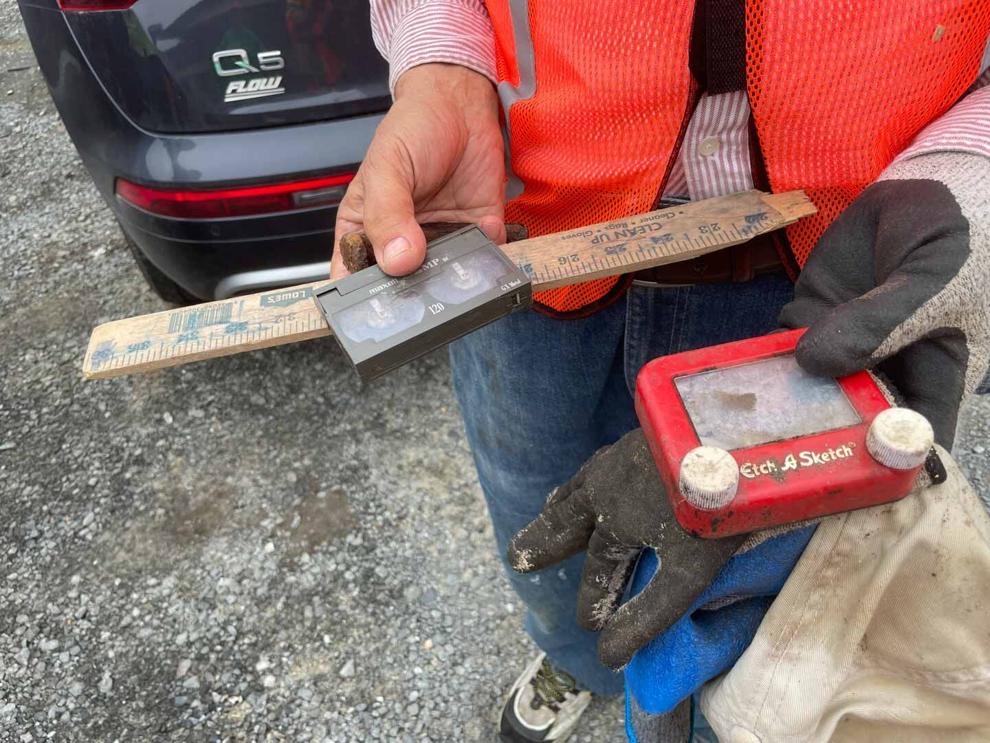 Besides the normal mix of plastic containers, glass bottles, aluminum cans and paper products, the team found a number of unusual items that qualified them for prizes for the most unusual finds. Clare Lindsay hauled a large rubber wheel chock out of the grass on the westbound side while Claire Cassel discovered a complete snake skin on the eastbound side. Not to be outdone, Lex Rieffel collected a cassette tape of the Gettysburg address, a half of a wooden yardstick and a mini Etch-a-Sketch! The two-hour event concluded with free ice cream at Hackley's Store.
The next organized road cleanup will be scheduled in the spring of 2022. Watch for announcements in this paper and on the RLEP website, rlep.org.
---
---