'How sad that he didn't live to see the new Comprehensive Plan adopted'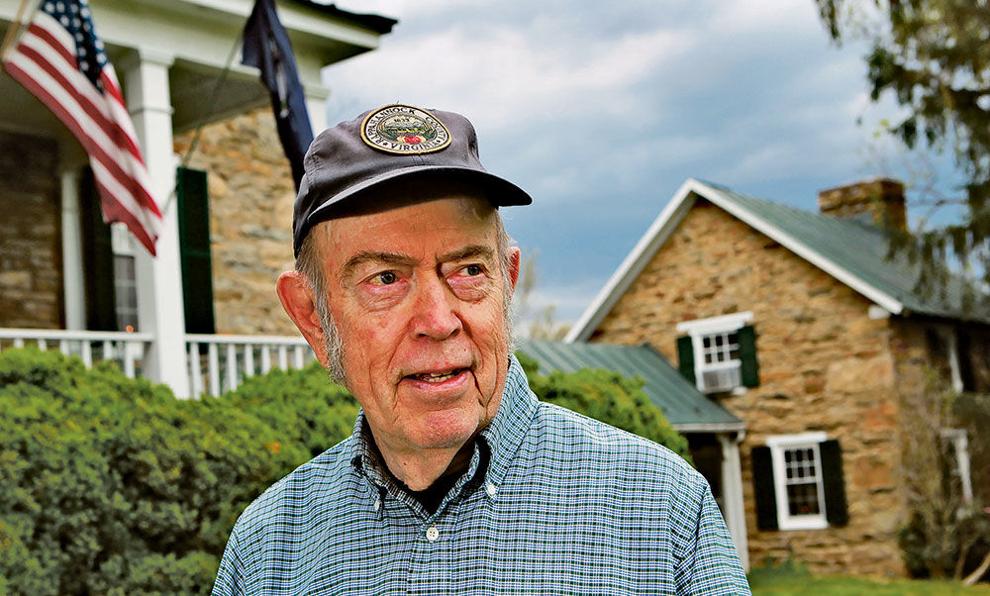 Where wasn't the presence of Phil Irwin felt in Rappahannock County?
A constant of virtually all proceedings of the Rappahannock County community and government, cherished innkeeper of Caledonia Farm - 1812, founding member of the Rappahannock League for Environmental Protection, regional director of the Virginia Farm Bureau, committee member for both Rappahannock County Farmland Preservation and the Agricultural Forestal District, Rappahannock tourism advisory member — for 25 years chief of morning broadcasts for Voice of America (VOA) — Irwin was found dead Thursday at his working cattle farm north of Washington.
"What a contribution Phil made to our county over his many years here," Huntly friend Ralph Bates reacted upon learning of Irwin's death. "He will live in our memories as we drive and see how well our viewshed and environment has been protected because of his commitment and work."
Former Washington Mayor John Fox Sullivan recalled "a good man and such a part of the Rappahannock fabric. His love for this county, and commitment to it, was unmatched."
David Konick, chair of the Rappahannock County Planning Commission, observed in an email today to fellow county officials that Irwin attended more Board of Supervisors and Planning meetings since the early 1970s than "anyone else dead or alive."
"He fought the power lines and he supported land use laws to protect the County from development," Konick wrote, in part. "He had a wealth of knowledge about zoning and planning second to no one, with the possible exception of Newbill Miller and Dick McNear. 
"How sad that he didn't live to see the new Comprehensive Plan adopted," the chair added. "He cherished Rappahannock County and was dedicated to preserving it. I know it pained him to watch the protections in our land use laws circumvented and eroded, and the County being compromised, little by little and bit by bit by bit over the years. The best possible tribute to Phil Irwin would be for the BoS to pass the Comp Plan on Monday without further delay …"
Nary a week went by that Irwin wasn't in contact with the Rappahannock News, either by telephone or email, admonishing the newspaper in no uncertain but always polite terms to report on stories he considered vital to the community — much the same way he encouraged  his global VOA staff for over a quarter century.
He kept atop the buffet in the dining room of his federal-style stone house an old VOA microphone he held dear in remembering his distinguished career in broadcasting.
---
Phil Irwin talks in 2016 about the formation of RLEP: 
---
Yet between all of those international broadcasts from 1960 to 1985 — "his voice was classy and would have had me glued to his baritone/bass sonority," Bates reflected of the thousands who listened to Irwin from some curtained corner of the world — was his love of model railroading.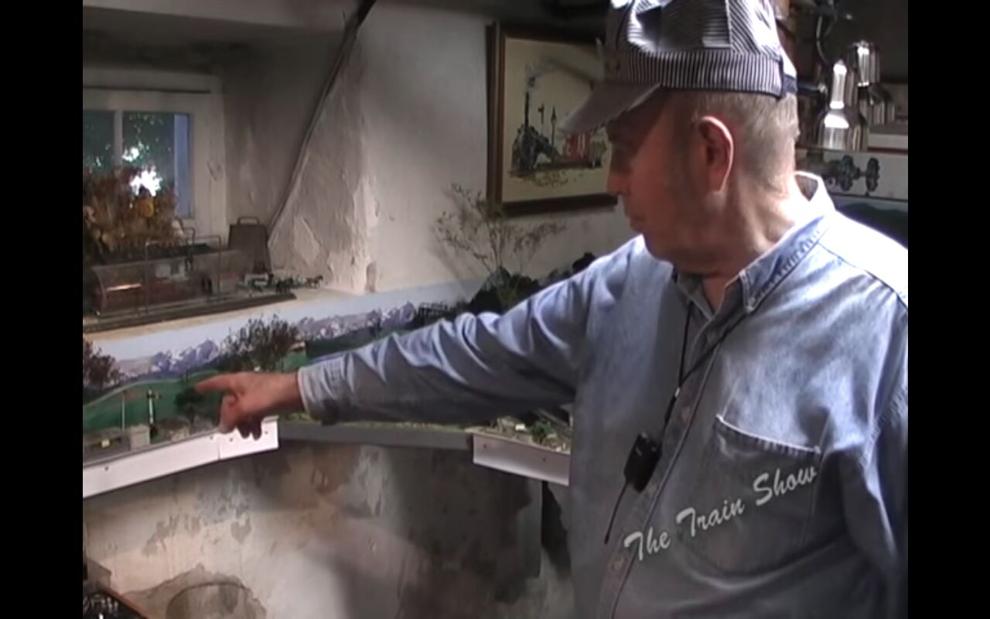 "Railroads are my favorite topic, of course, being a descendant from a great line of railroad people," a more youthful Irwin had observed while a featured televised guest of The Train Show. "Our model railroad here at Caledonia Farm is rather famous because it's the only one in North America to go through a three-foot thick solid-stone historically designated wall.
"I built that tunnel 25 years before I finally laid track through it!" he recalled of his unique feat. 
Irwin, in fact, was so highly regarded in the model train collecting world that he was crowned the world's "Model Train Ambassador No. 220." It wasn't surprising that when once asked which of the many hats he wore throughout his life was his favorite, Irwin replied: "The engineer hat."
"I'll also remember Phil for his model train, the villages, and countryside creations in his basement," said Bates. "It was a prize winner that delighted our grandson years ago and many kinds who came by to enjoy the door he opened to their imagination."
Irwin was an expert on all things historic — "Caledonia Farm is a National Registered Historic Landmark," he would proudly state of his bed and breakfast, which "sits on the original Lord Fairfax grant of 1735" — and he was impressively up to date on all events current. 
It was extremely rare that Irwin didn't have something to offer during the public comment periods of the county government meetings, every word of his intended to be constructive, and he was knowledgeable enough that if Rappahannock County officials couldn't recite code he unabashedly stood up and did it for them.
His hearing failing to a great extent of late, nothing irked the broadcast veteran more than the sound quality of the local government proceedings, to the extent that from his customary wicker chair at the front of the various chambers he would have to constantly scold officials to "speak into the microphone."
And without question they heard him, loud and clear.
Rappahannock County Administrator Garrey W. Curry reflected in an email today that Irwin "obviously filled a very large role in our community over many years. We should each be thinking about ways the county can recognize Phil's contributions.
"Perhaps a memorial statement could be added to the inside cover of the Comp Plan amendment," he proposed to county officials. "Sheriff [Connie] Compton suggested we may want to place a small memorial on 'his chair' for Monday's Board meeting. I think something as simple as a black draped cloth over that seat would be profound."
In a 2016 interview with RLEP president Rick Kohler, Irwin was asked what in his mind a future Rappahannock County might look like.
"I'd like to see the future from wherever I am going to be at that time to be much the same as it is today," he replied. "Growth is inevitable. We are going to grow, there's no way around it. It's necessary in our free enterprise system, our society, to grow. But I want Rappahannock to grow slowly, I want it to grow responsibly …
"As long as it's done slowly and responsibly, keeping as much of the land as possible in farming, for instance, open space, then that is going to be the future of the county. And I think we are going to remain the last [Virginia county] to get a traffic light."
---