Pen Druid invests in clean water, biodiversity, habitat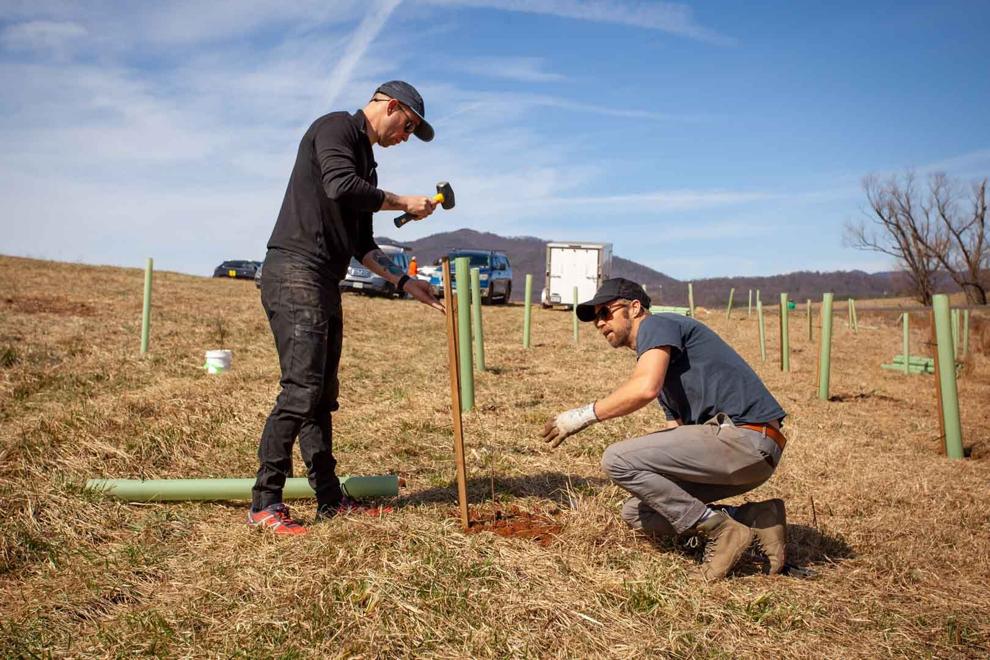 The Carney brothers have a bold vision for the new home of Pen Druid Brewing: "to turn the whole property into a synergistic permaculture garden." Last Saturday, they invited community members to help realize that vision by planting a riparian buffer along the small tributary that runs through the parcel off Route 522 in Sperryville.  
In partnership with the Virginia Department of Forestry and Friends of the Rappahannock, a regional nonprofit dedicated to the health of the Rappahannock River, volunteers planted rows juvenile sycamore, river birch, red osier dogwood, gray dogwood, redbuds, buttonbush, indigo bush and black cherries.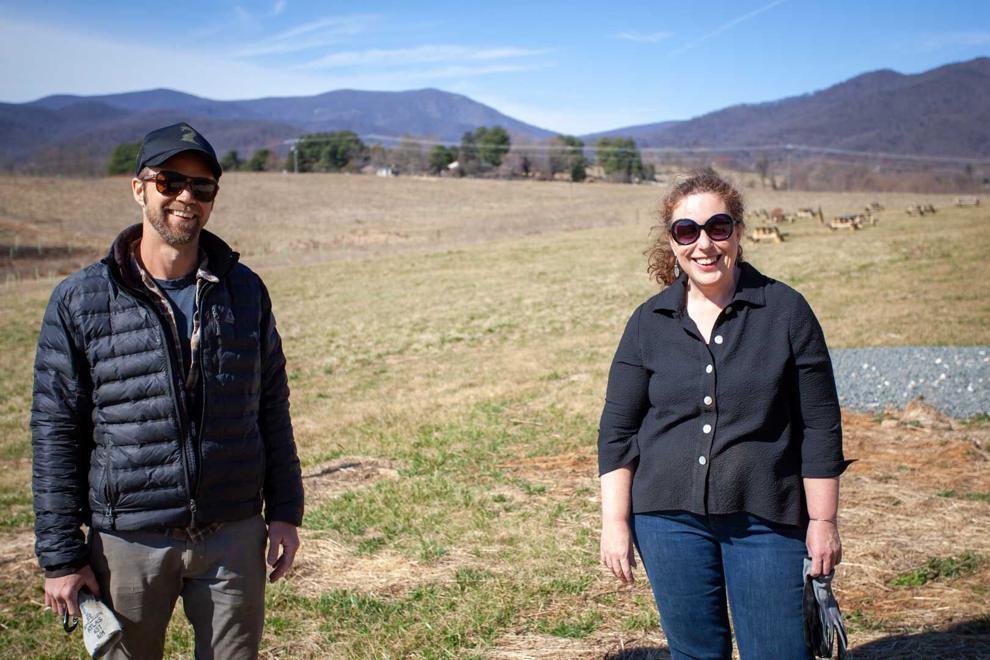 "Who doesn't love to plant trees?" said Justin Proctor, a volunteer from Front Royal who recently began working with the Smithsonian Conservation Biology Institute. "It's a beautiful day, it's spring, it's been a long dark winter, it's exciting to be outside talking to people, and doing things that help protect the local watershed … just seems like a huge win-win."
"We're planting a lot of species that are good for wildlife," said October Greenfield, a river steward with Friends of the Rappahannock. "They produce a lot of fruits or nuts or seeds that wildlife will use, so they'll attract more birds and pollinators to the area." 
Greenfield explained that the new vegetation will also keep the water cleaner. "These trees and these shrubs act kind of like a sponge and they'll soak up a lot of pollutants that might otherwise be in the water and keep the upper Rappahannock clean," she said.
"This riparian barrier will serve as a food forest for all kinds of wildlife but it will ultimately, because of the biodiversity, help the orchard," said Van Carney, one of the three brothers who own and operate Pen Druid. 
"If you've got biodiversity, one illness, one sickness, isn't going to spread as quickly. It's better for the planet, better for waterways, and better for animals — and also better for people."
Van's brother Jennings Carney explained that using chemicals to control diseases is a lot like taking antibiotics — it kills the bad bacteria, but it kills the good bacteria, too.
"It's the same thing here," he said. "When you just eradicate something, then you have to start artificially bringing in stuff because you don't have that positive feedback loop."
"Our goal with the orchard is to spray no chemicals, no herbicides, no fungicides. It is to boost the immune system of what's currently there — and what will be there — so that it's healthy enough to do it on its own with some help from us," Van Carney said.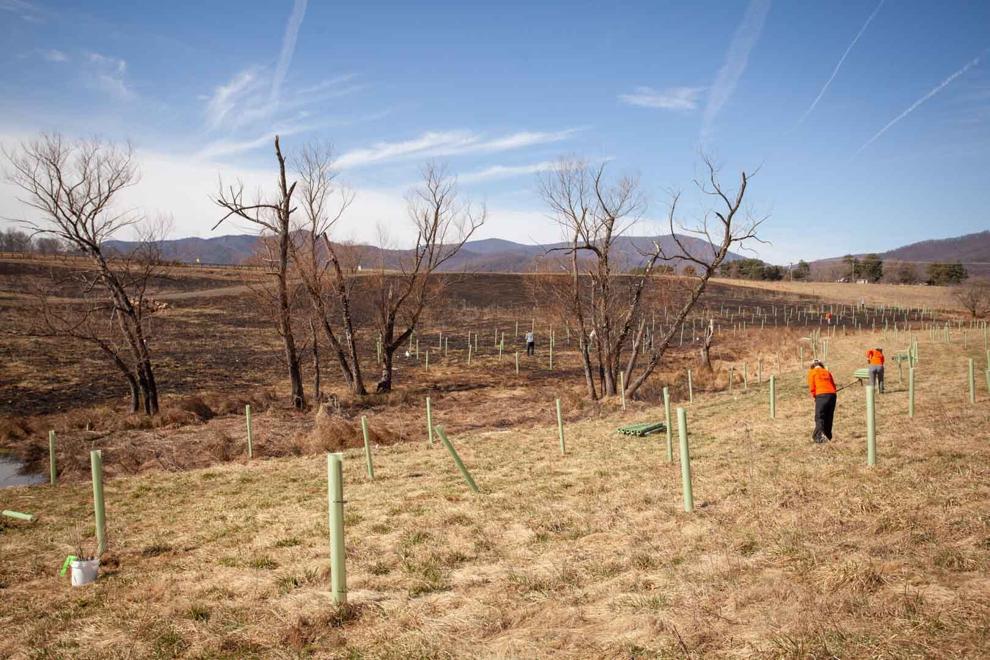 Beyond benefitting the future orchard and the brewery's immediate surroundings as it matures, the riparian buffer will have a sustaining impact on the health of the Rappahannock River.
Joe Rossetti, a senior area forester with the Department of Forestry, said that riparian vegetation adds organic matter which produces food for small invertebrate insects and also shades the water, helping to promote healthy levels of oxygen. "For the vertebrates and fish, when the water temperature goes up the dissolved oxygen goes down and they don't breathe. Then the total number of species goes down. … Cold water can hold more oxygen than warm water," he said.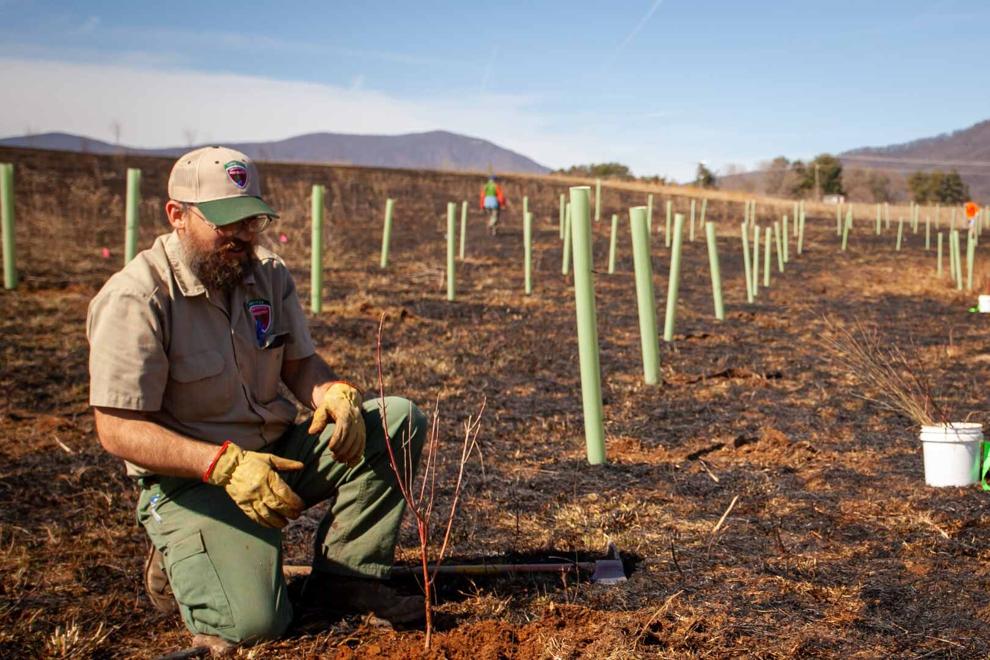 Van, Jennings and Lain Carney believe what's good for the ecosystem will be good for their operation. The brothers are planning long term — 30 to 40 years in the future. "That's how my mind works," Van Carney said. "I'm thinking about it in a 30 or 40 year timeline. … The eventual goal is you'll be able to walk up in there and you'll be able to see a wide variety of different fruits, not just apples — pears and plums too."
"It's really cool to have the cooperation of the community and it's great that the state has these programs. I see the rewards over multiple levels over multiple years," Jennings Carney added.
---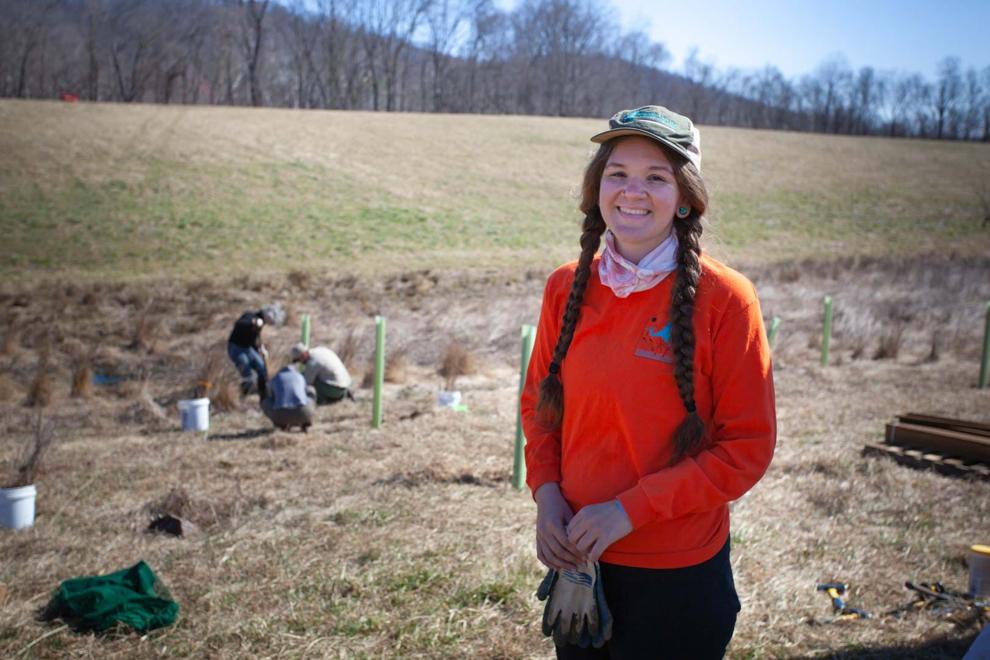 Interested in volunteering with Friends of the Rappahannock? There are lots of ways to get involved. "We do lots of tree plantings [and] we're always excited to schedule park or river cleanups," Greenfield said. "If people have property they'd like trees planted on, we can come out and do an assessment of the property. And then hopefully later this year we'll be able to step further into doing education programs and having volunteers come and help us with that kind of thing." 
To find out about volunteer opportunities, contact October Greenfield at october.greenfield@riverfriends.org.
---
Sign up for the C-19 Daily Update, a free newsletter delivered to your email inbox every morning.
---