'The devil is in the details and the exceptions'
Look in any direction on a dark night in Rappahannock County and the distinct glow of light pollution is visible above Culpeper, Warrenton and Front Royal.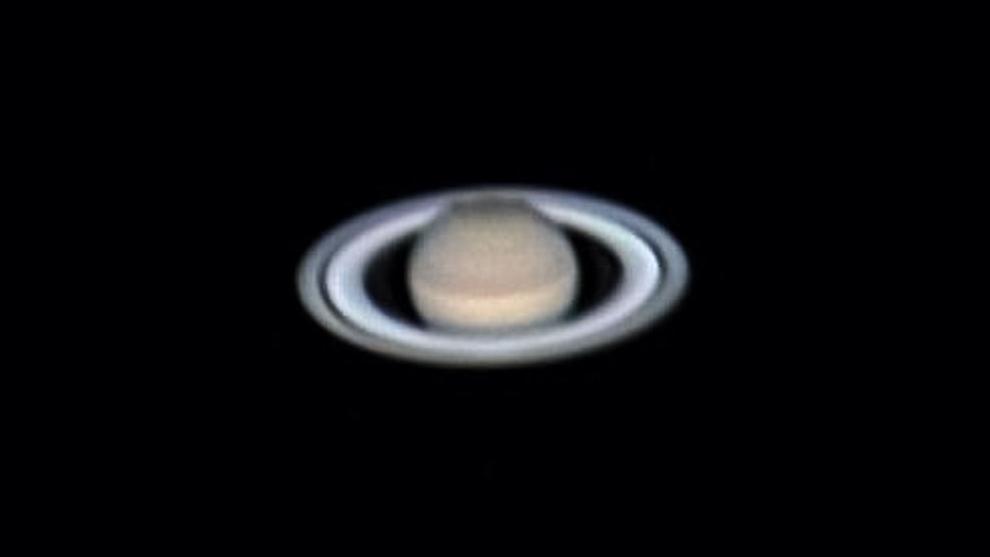 Sadly, 99 percent of Americans live under such light-polluted skies. In fact, when it comes to stargazing most Americans can only see the Moon. 
Here in Rappahannock, where pristine viewsheds take center stage, one can behold the entire Milky Way. But given this month's approval of Clevenger's Village, a large residential and retail complex on Route 211 at Clevenger's Corner, the yellow night haze is creeping closer, further threatening the rare international "dark skies" designation bestowed this year on Rappahannock County. 
"This is a big story," reacts Torney Van Acker, a leading dark skies preservationist in the county, referring to the Culpeper County Board of Supervisors' vote in favor of 774 dwellings and 144,000 square-feet of commercial space four miles from Amissville.
"Culpeper has an ordinance that generally requires fully downshielded lighting," notes Van Acker, "however the devil is in the details and the exceptions."
Exemptions that include but are not limited to VDOT requirements for street lights, traffic signals, and signage; law enforcement and fire and rescue stipulations; Federal Communications Commission and Federal Aviation Administration demands; Occupational Health and Safety Administrations standards; and what national retailers will insist upon for insurance and brand advertising.
Just six months ago, thanks to the efforts of Van Acker and the Rappahannock League for Environmental Protection, celebrants crowded into the Rappahannock County Park to salute its designation by the International Dark-Sky Association (IDA) as a "Silver Tier Dark Sky Park," only the third county park in the entire nation to achieve the honor. 
Since then the park has hosted regular Dark Sky Events, where participants migrate to telescopes to view everything from Jupiter with its four moons to Saturn and its mind-blowing ring system. In August, viewers were treated to a clear view of the international space station zooming overhead. 
With urban sprawl creeping closer to Rappahannock, it will take continued careful planning by Rappahannock elected officials and citizens alike to preserve the county's dark skies. As facilitator of the RLEP Dark Skies Committee, Van Acker, RLEP President Rick Kohler, and other volunteers assisted by Rappahannock Electric Cooperative, are keeping busy replacing unshielded outdoor lighting — a free service of RLEP to any household, business, school, firehouse, or place of worship.
Not far from Clevenger's Corner, the Amissville United Methodist Church and Amissville Baptist Church have already installed dark sky compliant lighting, as did Hackley's Country Store recently. Dozens of other homes and businesses from Huntly to Sperryville, including Shaws Services, have followed suit. 
Meanwhile, Sam McLearen, Culpeper County's Director of Planning and Zoning, tells the Rappahannock News that "specifically regarding lighting" one of the Clevenger Village's proffer conditions "requires the submittal of CCR (Covenants, Conditions, Restrictions)" with the first site plan for development.
"Lighting along with other items such and landscaping, architectural style, etc. are core functions of these CCRs and will adhere to these restrictions," he says. "An Architectural Review Board will oversee implementation of these CCR's."
Beyond that, McLearen points out that Culpeper County, which has experienced tremendous residential and commercial growth over the last decade, does have a lighting ordinance "which also will apply to this development."
The county's code seeks to "establish uniform outdoor lighting regulations and standards that (i) reduce the adverse impacts of excessive glare, unnecessary levels of up light (skyglow), light trespass and overlighting, upon the residents of the County and upon the environment; (ii) promote safety and security; (iii) encourage energy cost savings and energy conservation, and (iv) preserve the rural character of the County."