WCDS hones athletes' skills amid COVID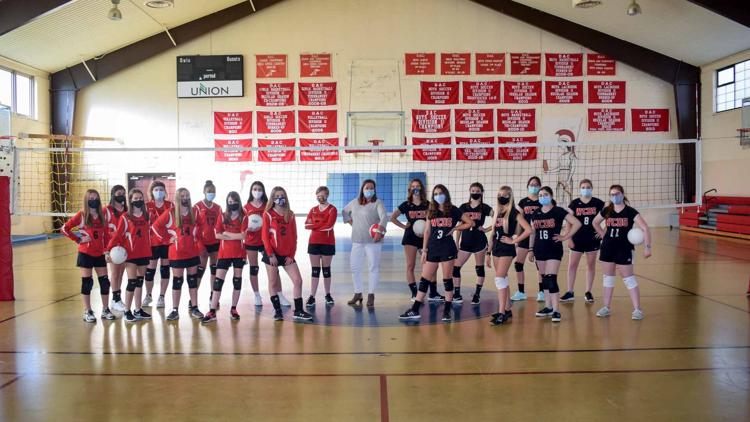 Nothing stops the drive of an athlete to outdo their last best-performance. This sentiment is shared by the players on Wakefield Country Day School sports teams, even during this wholly unorthodox year. 
When schools were shuttered in the spring, WCDS coaches continued meeting with their players via Zoom to continue to hone players' skills, keep teams as together as possible, and continue to encourage staying fit when eating banana bread was the order of the day. 
When spring turned to summer and outdoor gatherings once again became allowed, teams gathered on the fields and worked on endurance and strategy. And now that our doors have reopened to on-campus learning, our teams are back to competing, albeit with some changes. 
"With such a large team, and the VDH and CDC rules on high school sports, we decided to divide the varsity volleyball group into two teams, have the teams practice separately, and finally have them compete all season against one another," says longtime coach, Suzanne Zylonis. "They still get the thrill of competition, get the enormous benefit of playing a team sport, and are working on fitness and skill development. 
"Plus, the rest of the student body loves having games where they can show their school spirit, even socially distanced. It's been a win-win for everyone — including us — we're guaranteed to win every game! I thought wearing masks and sanitizing equipment daily would be a real challenge to our athletes, but they haven't given it a second thought, it's just par for the course."
The middle school and high school soccer and volleyball teams have made the best of the year with little downside, practicing daily and working on new plays. 
"When we went virtual last spring, I really missed playing sports with my friends, so I don't care if I have to wear a mask, it's a small price to pay to get to play soccer again, and just be with my friends," says Will Wofford, 6th grade attacker-mid field on the WCDS soccer team. "I think this season practicing and scrimmaging is really going to pay off when we finally get to compete against other schools again. I can't wait."
Kindness counts at RCES 
Rappahannock County Elementary School recently held a Kindness Counts Spirit Week to conclude Bullying Prevention Month.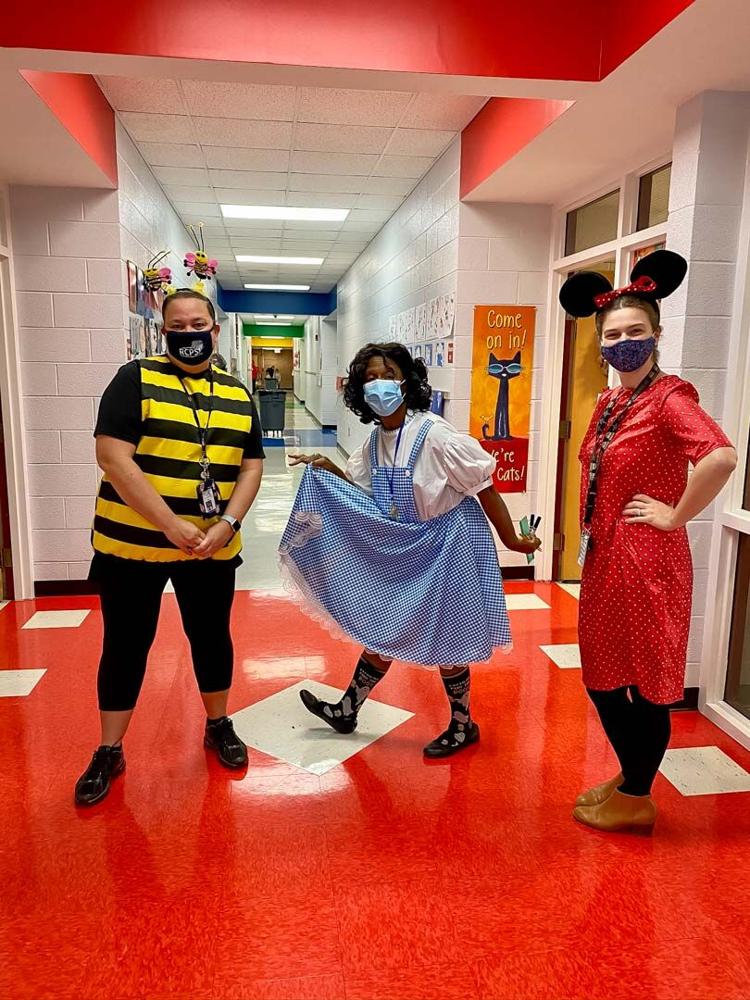 The daily themes included "Team Kindness" (sports jersey or panther spirit wear), "Powered by Kindness" (favorite hero), "Dream of Kindness" (pajama day), "Crazy About Kindness" (crazy hair/clothes/socks day), and "Character Counts" (favorite book character). 
The students enjoyed the opportunity to show their school spirit while spreading the message of kindness, inclusion, and unity.
According to RCPS School Psychologist Kathy Zehr Rhodes: "Students and teachers alike participated in Friday's theme, Character Counts, with creativity and enthusiasm. Several primary students entered the school carrying a book representing the character they chose to personify ...
"What a positive way to build relationships within our school community!"
— Holly Jenkins
LFCC can helps with COVID fallout
"If you have lost your job, or seen a reduction in your hours and paycheck, Virginia's community colleges want to help you," said Glenn DuBois, Chancellor of the Virginia Community College System.
The new Re-Employing Virginians (REV) initiative will provide scholarships to eligible individuals to enroll in a workforce or community college program in five essential industries: health care, information technology, skilled trades, public safety, and early childhood education.
"Virginians who have been furloughed, had hours reduced, or lost a job because of the pandemic are struggling and wondering what the future holds," said Gov. Ralph Northam. "Investing in programs that help people develop skills in high-demand fields is a win for workers, employers, and our economy. As we focus on recovering from the impacts of the global pandemic, the new REV initiative will give Virginians the resources they need to get back on their feet and help ensure that our Commonwealth emerges from this public health crisis even stronger than we were before."
The initiative will provide one-time REV scholarships of $3,000 to register in a qualifying full-time workforce program and $1,500 to register part-time or in a short-term, noncredit training program. The Virginia Community College System (VCCS) and Northern Virginia and Hampton Roads Local Workforce Development Areas will administer the CARES Act funding for the REV initiative, with $27 million allocated to VCCS for statewide programs and $3 million for the two workforce areas.
There is an enrollment deadline of Dec. 14, although classes may begin in the spring semester. Visit www.lfcc.edu/rev to learn more.
---
{ Sign up for the C-19 Daily Update, a free newsletter delivered to your email inbox every morning. }
---