'Things are really looking up for us' as COVID-19 impact on volunteers, calls eases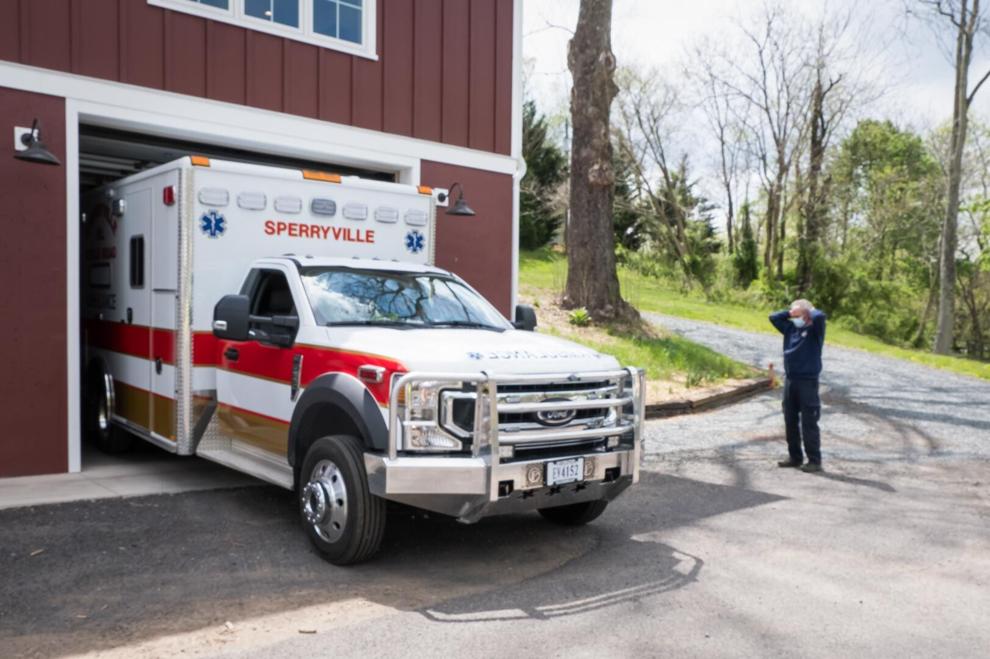 Last spring, Rappahannock County's fire and rescue volunteers, many of whom were retirees, were put in the difficult position of choosing between their own health and the volunteer job they loved. 
"Some of the drivers we lost because they were at risk or their family members were at risk early in the epidemic are starting to trickle back," says Kathy Stewart, an emergency medical technician (EMT) who runs calls for Sperryville Rescue.
The same thing happened at nearly every fire and rescue company in the county. Last spring, Chester Gap Fire and Rescue lost four of their seven volunteer EMTs within a matter of days. 
Sperryville is the only village in the county to have both a fire company and a rescue company. Each of the other departments — Amissville, Castleton, Chester Gap, Flint Hill and Washington — have combined fire and rescue teams and are chronically understaffed.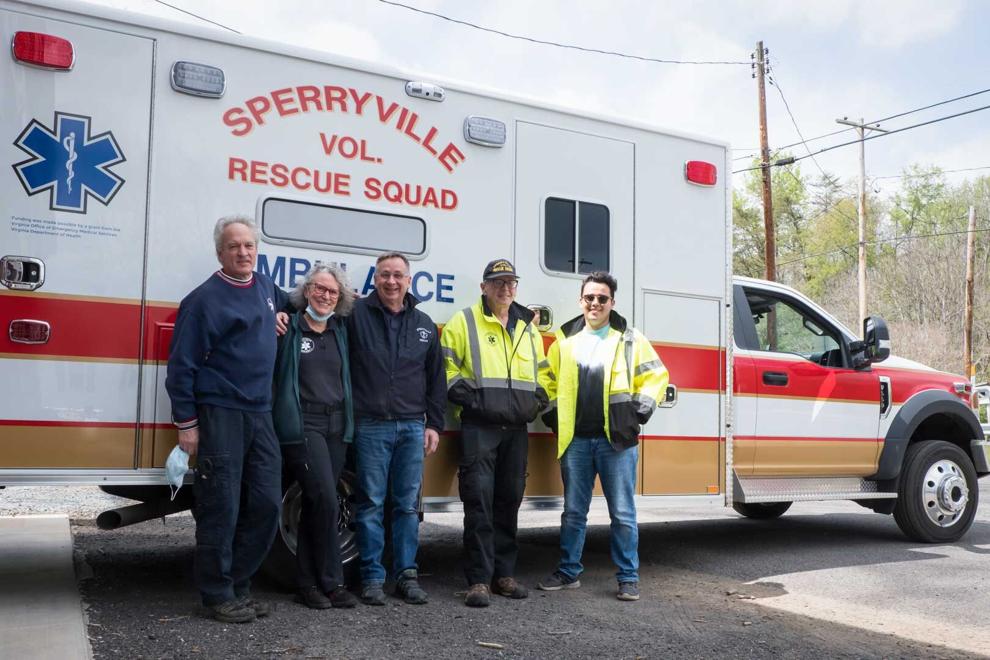 But in Sperryville, volunteers are optimistic. "Things are really looking up for us as far as personnel go," Stewart says. Over the past 13 months, she and two of her colleagues, Todd Summers and Brian Ross, have run the majority of Sperryville's calls. Now, however, they have a few EMTs in training, who, Stewart hopes, will "take a lot of the burden off."
"As far as having a presence and maintaining an attitude where we tried to keep coverage 24/7, things are looking much better. And I think in the next three months or so we're going to have a much more robust volunteer group," Stewart adds.
Their call volume has recovered, too. Ross, an advanced life support paramedic who had a long paid career in emergency response before becoming a Sperryville volunteer, says at the beginning of the COVID-19 outbreak he noticed a sharp decline in calls. "People felt like they shouldn't call us anymore, or something to that effect. In the beginning of the pandemic … the call volume dropped all over the region," he says. 
"I first became aware of the call volume droppage when I happened to stop by the fire station in Front Royal, and they said, 'we've had nothing.' These are people that have 16 calls every day, on average, and [in March 2020] they dropped to one call a day, and sometimes had days without any. And we noticed that we didn't have many calls, either." 
On average, Sperryville Rescue responds to 35 calls per month. Ross notes that because the call volume in Rappahannock can be unpredictable, with zero calls for 10 days and then five calls all at once, it's hard to spot a trend. 
"But then we started asking other people," he says. "Everybody agreed that the call volume dropped. And we don't know if that was fear based, if it was COVID based, we have no data to say. But it's likely that people were afraid to call or afraid to go to the hospital during the pandemic. But now our call volume is for sure back to what it was,"
Eighteen-year-old Augustine Garcia Prieto, a senior at Rappahannock County High School, is one of Sperryville Rescue's newest members. He isn't a fully-fledged EMT just yet — he is done with the 280-hour course, but still has to complete on-the-job "ride-along" training.
"I've always wanted to be in the medical field," Garcia Prieto says. "My goal is to eventually become a doctor. I had thought I was going to put [medical training] on hold because of COVID. Every college I knew was being sent home due to COVID. So … when I moved to Sperryville, I was like, I'll join [the rescue squad] because this seems like something I could do now."
Asked if he was nervous about running calls during the pandemic, Garcia Prieto says that in fact, the health crisis increased his desire to join. "Just seeing all the frontline people, all the frontline nurses and first responders that have had to deal with very difficult medical emergencies for a whole year … and seeing that there's shortages, and that people sometimes have to wait a while [for emergency response], it just made me want to help out as much as they could," he says.
"It feels good to be able to help people in an emergency even if I'm just riding along, doing really basic things. But I think the pandemic has made me want to do it more."
---
---