Rappahannock churches, stores and other establishments continue to reopen under Virginia Governor Ralph Northam's June 5 Phase 2 guidelines, which include limits on gatherings, wearing masks, social distancing and disinfection protocols. This is the second report about how some in the county have adapted to the pandemic, stepped up to support their community, and are poised to bounce back in a post-COVID world. 
During the height of the pandemic some Rappahannock churches came up with creative workarounds to stay in touch with their congregations. 
When pastor Jon Heddleston of Reynolds Memorial Baptist was recently asked on a radio program if things will ever return to normal, he responded, "Yes, they will, but we will also be going 'back to the future' by continuing to do the things we discovered during this pandemic."
Reynolds has innovated with technology such as a "drive-in" service on Sunday's at 11 a.m. where congregants can tune in with their car radios and "sing their hearts out in the comfort of their cars."
So he can regularly interact with his congregation, Heddleston is also posting or livestreaming on Facebook and YouTube on Sundays with the church's "Testify," "Bible Answer Men," and his "Quarantine Sermons" series. 
"We've found that people from all over the U.S. and even in Taiwan and South Korea  have tuned into these programs. Knowing that there is an audience out there that may have fallen away from the church, this is a great way for them to reconnect." 
Although Reynolds has reopened, its governing body plans to continue these programs and the drive-in service into the foreseeable future.
Foothills Forum is an independent, community-supported nonprofit tackling the need for in-depth research and reporting on Rappahannock County issues.
The group has an agreement with Rappahannock Media, owner of the Rappahannock News, to present this series and other award-winning reporting projects. More at foothills-forum.org.
Pastor Walt Childress at the reopened Washington Baptist Church is also employing technology to stay in touch with his congregation. 
"Since about 25 percent of our people don't have internet access or use computers, we utilize a telephone conference call format where people can call into our worship service over their phones," said Childress. "About 50 percent of our congregation have used this. We've even picked up a number of people calling in from out of state, as well as in the county, who are familiar with our church."
Although Washington Baptist has reopened, Childress is looking at continuing the phone-in program beyond the crisis. "This is an exciting way to provide regular outreach to the community," he said.
Just down Gay Street, Trinity Episcopal Church remains closed.
"I think we have a way to go before we return to things as they were," said Rector H. Miller Hunter. "As Episcopalians we follow the polity of our bishop and she has instituted very strict guidelines as to when we can reopen. We want to make sure people are safe and protected, especially since many of our members are in the higher age risk category."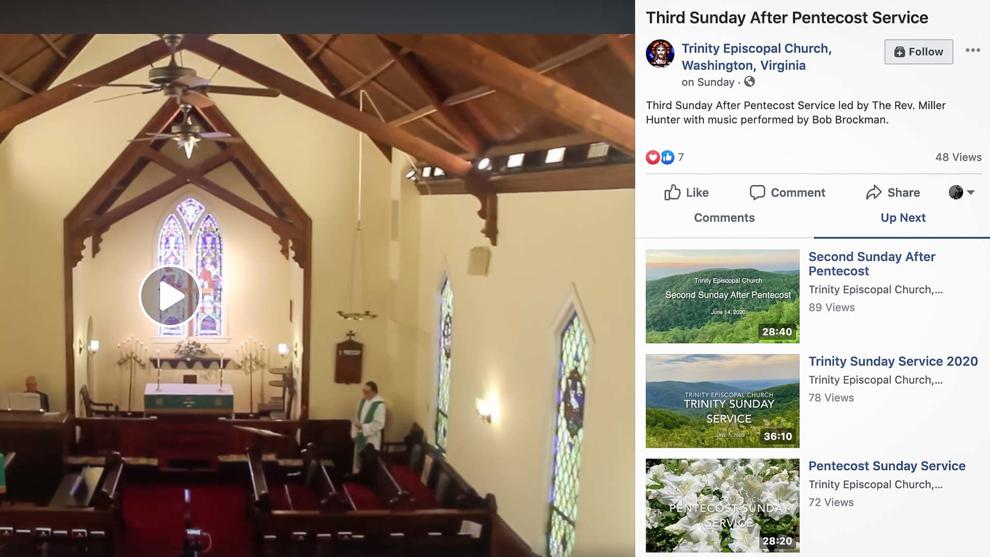 In the meantime, Hunter is conducting pre-recorded Sunday services which are available on YouTube. Like other churches Trinity is finding former congregants and non-members are tuning in. 
"We are getting as many, if not more, people watching our services than before the crisis which is exciting," he said.
"By God's grace we were in the process of modernizing our technology when the pandemic struck," said pastor Peter Witkowski of Amissville Baptist Church. "We have been live streaming our services for about the past six months. Our heart is in doing in-person services, but we will continue live streaming into the future, which is especially important for our members who are unable to attend."
Witkowski also plans to install a radio transmitter so people who are not comfortable sitting inside the church can listen in the parking lot on their car radio. Amissville Baptist is set to reopen its doors on June 28.
St. Peter Catholic Church in Washington reopened several weeks ago.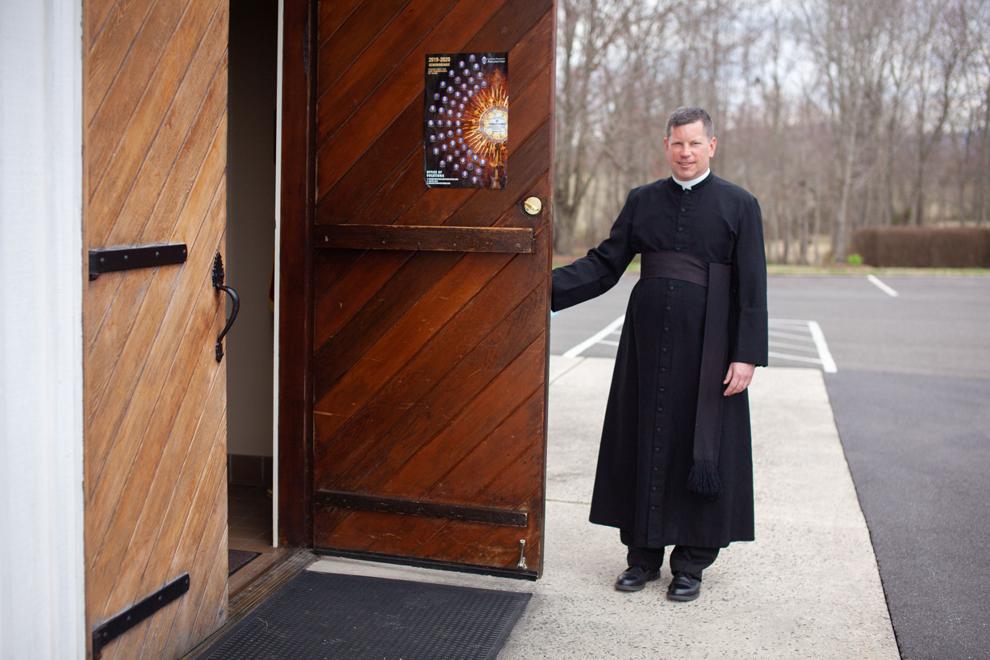 "We are limiting attendance to 50 percent capacity in the sanctuary and also have a large hall for overflow," said the Rev. Kevin Beres. "Some of our older members have not yet felt comfortable to come back, so space is not a problem."
St. Peter's did not invest in having services live streamed. "With internet access in the county not all that great, it didn't make sense to us," said Beres. "My take is there is really something about worshiping in person. We are anxiously waiting to be back to normal."
A little 'retail therapy'
Until the June 5 reopening most "nonessential" stores and shops in Rappahannock had been closed since mid March. Sales, if any, were limited to online purchases. Business income slowed or dried up.
Theresa Wood of Businesses of Rappahannock sprang into action with Betsy Dietel of the nonprofit Rappahannock Communities and other supporters to establish the Rappahannock Small Business Relief Fund. 
"Our small businesses and farms are the economic backbone of this county and we needed to do something quickly to help them," said Wood, whose group represents local business owners. 
This is the first of several reports about how many Rappahannock businesses are planning to move forward in a post-COVID world. The stories are about entrepreneurs, community support, and old-fashioned "can-do" spirit.
Rappahannock Communities committed $100,000 to provide needed relief. Using a streamlined application process, 97 businesses have now qualified and received $1,000 grants.
"For many this provided critical income for rent, utilities and other expenses," said Wood. She added that in her conversations with business owners, many were interested in applying for grants but often felt others might be in greater need. 
"When people in need are more worried about others than themselves, that really says a lot about our community," she said.
Retailer R.H. Ballard in Washington, which reopened two weeks ago, weathered the crisis by redesigning its website and beefing up online business.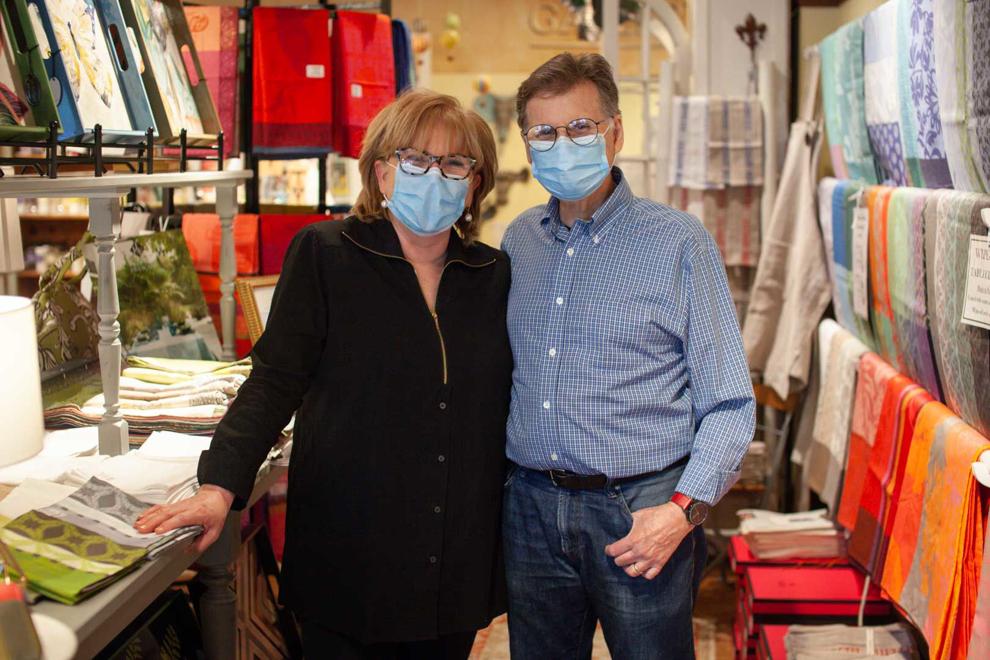 "We now have everything we sell in the store for purchase online and will ship anywhere in the world," said co-owner Robert Ballard. "We did suffer a substantial drop in business, but our expanded online offerings and support from local customers helped us through this difficult period. 
"Nonetheless we feel fortunate and are donating 5 percent of all sales to the Food Pantry as a way of supporting our community during this difficult time."
When many retail shops shuttered, Phyllis Swindler, a third-generation owner of Beech Spring Gift Shop on Route 211 just outside Sperryville, was able to move some items from her quilt shop and boutique to her fruit stand which was permitted to stay open.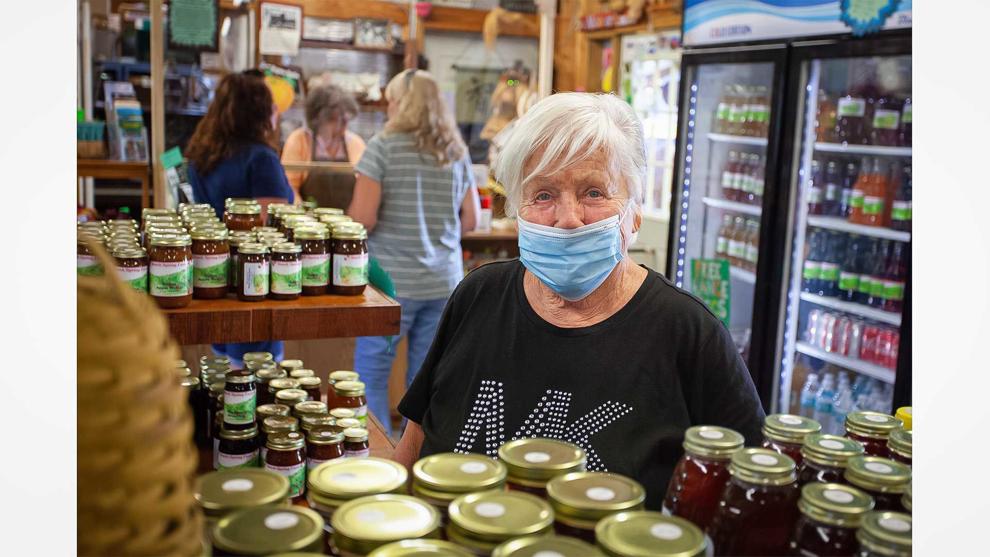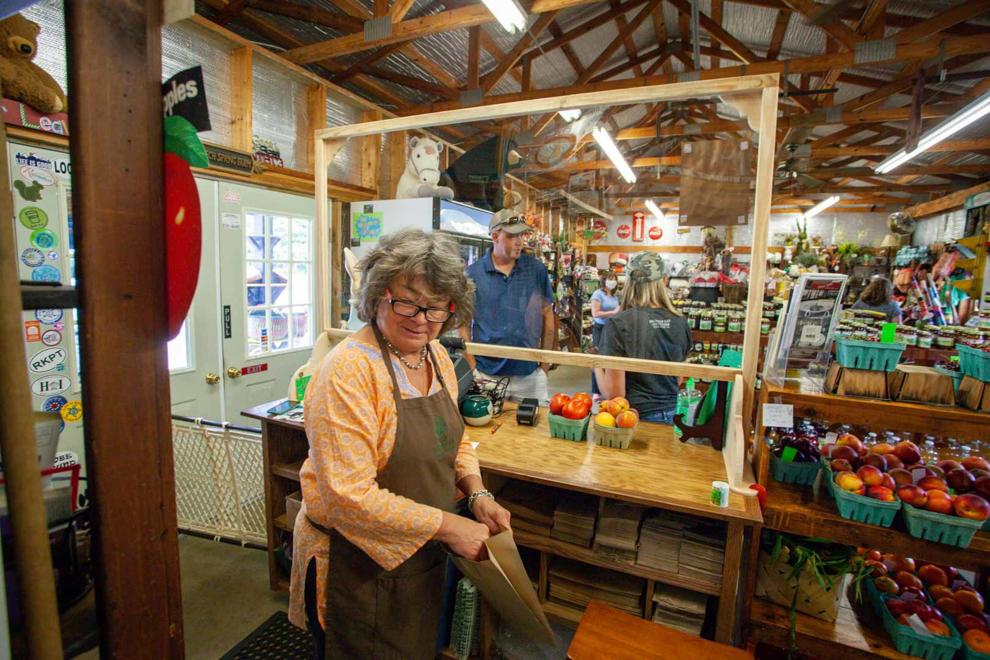 "We have been selling jams, jellies, cider and honey along with other things," she said. "We were blessed with business from people driving up to Skyline Drive, or just getting out into the country for fresh air. I think they were just happy to see something open."
Swindler reported that her business was better than this time last year: "We became more efficient during the crisis just operating out of the Fruit Stand, and we may keep it that way in the future."
Custom jewelry store Ridge Line Designs in Sperryville re-opened May 22. Owner Gina Irwin doesn't have a website but has been reaching out to potential customers through Facebook. 
"The two month shutdown really took its toll, but traffic through the shop is starting to improve," she said. "Last week a regular customer came through and did a little 'retail therapy' so I had a pretty good day."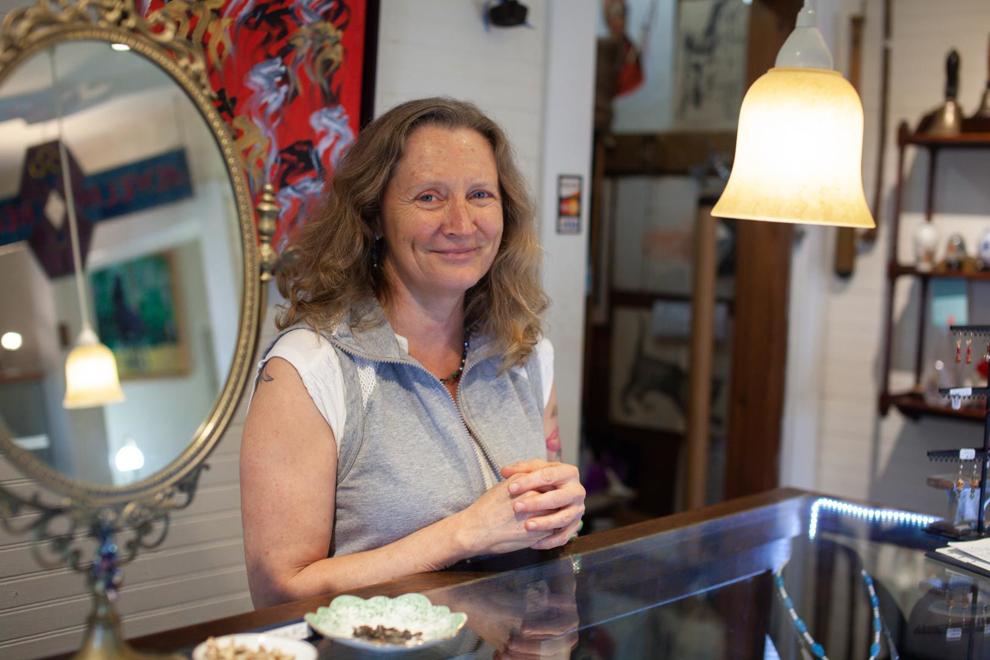 Irwin credited her ability to navigate the crisis to two things. The first was loyal customers who would drop off small items for repair at the store.
"People were so sweet. I think they were coming up with things to repair just to help me out," she said. The other was a grant she received from Rappahannock Communities. "That was extremely helpful in meeting expenses when my shop was closed."
Jackie Bailey Labovitz's Cottage Curator, also in Sperryville, reopened recently. During the shutdown Labovitz regularly reached out with emails to her 3,000 website subscribers with information on offerings at her art gallery and videos of artists at work on what was on display.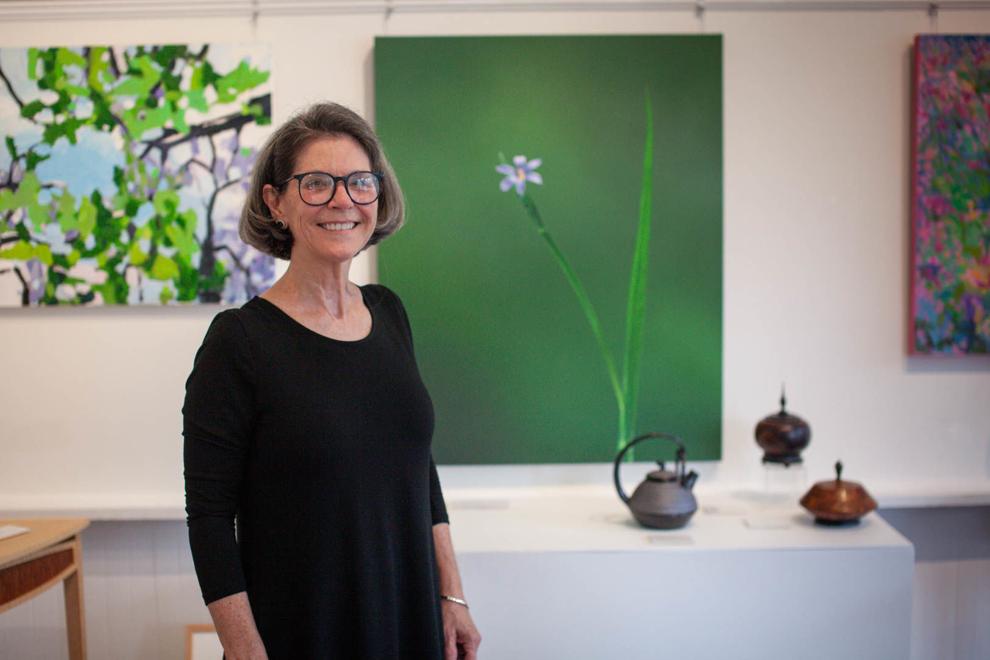 "We also offered an 'Art Gallery Get-Away' package where customers could visit by appointment only," she said. "We've reopened with our regular hours and business last weekend was very good."
During the months when the gallery was closed, Labovitz held a photo contest, inviting participants sheltering at home to snap photos of visually inspiring things.
"I wanted to do something to reach out to the community during this time and thought this would be a good way for people to express themselves and reflect on things around them while they sheltered in place," she said. Five of the nine photos she selected were by Rappahannock residents and can be found on the Cottage Curator website: cottagecurator.com.
---
Click here to sign up for the C-19 Daily Update, a free newsletter delivered to your email inbox every morning.