Foothills Forum and the Rappahannock News look back at 2019 — and ahead to 2020 — to see where the county stands on...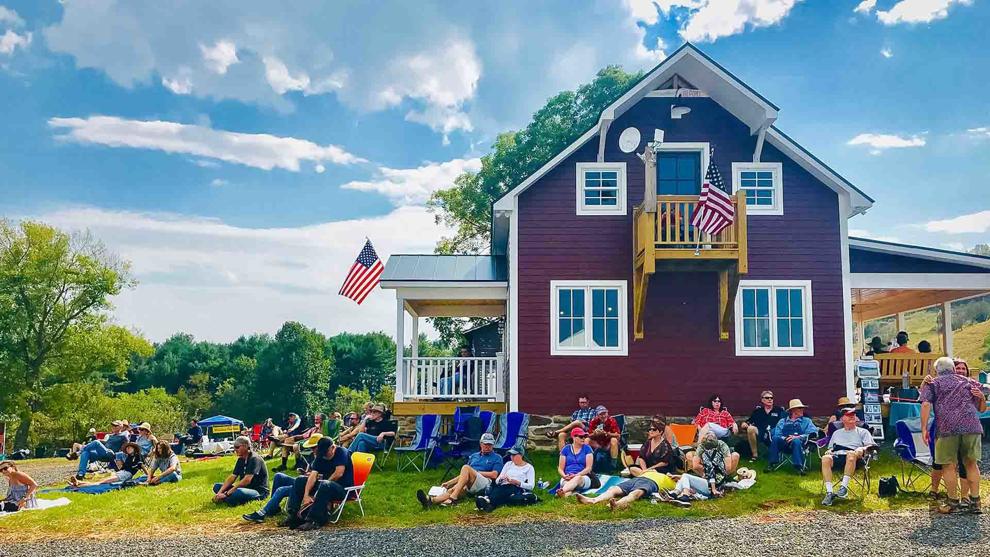 ---
---
More service soon? Perhaps, but progress is (still) slow 
Rappahannock's connectivity challenges continued in 2019, with two new telecommunications tower proposals raising debate.
At its November meeting, the Planning Commission voted to recommend approval for a tower in Scrabble. The next month the same commission voted 4 to 1 to recommend denying the application for a tower on Eldon Farms in Woodville after the application was amended to reduce the height by 30 percent, to 139 feet.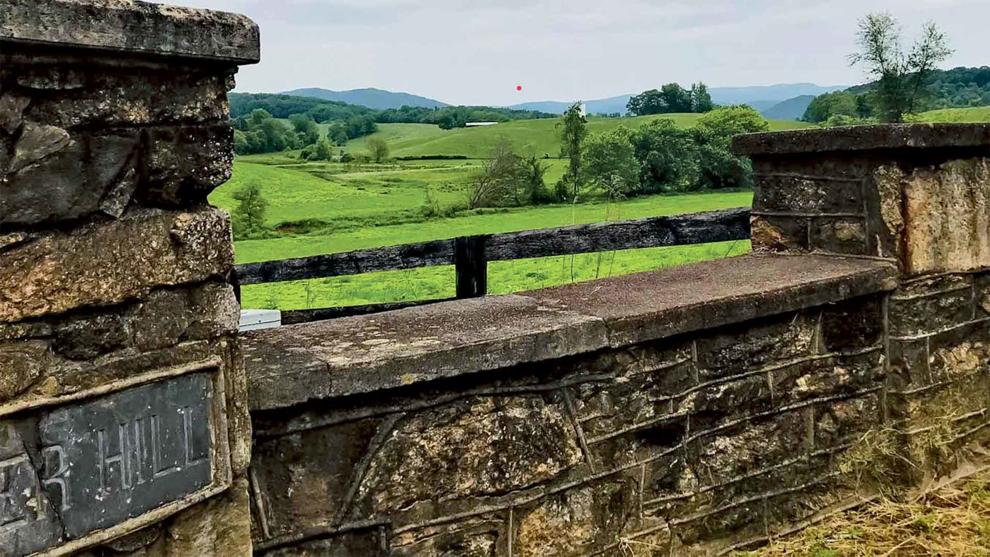 Telecom infrastructure company Community Wireless Structures submitted both applications, saying in a Nov. 12 letter to committee chair Gary Light that the construction of the two sites would extend connectivity along Route 522 between two existing towers in Sperryville and Boston. With those two towers, it added, the needed infrastructure will be in place "when carriers are ready to expand service into Rappahannock County." 
Expanding broadband service has been on the county's agenda for years, and it appeared some progress would be made in early 2019, with the approval of a tower in Sperryville that would bring service to an underserved area and boost public safety agencies' ability to respond to emergencies. 
But by the end of the year, none of the communications providers who had expressed interest in mounting their transmitters on the tower had done so, in part because of the lack of a fiber connection that would have made using the tower easier. Bottlenecks in a cooperation agreement with surrounding counties on emergency radio service also led to delays, according to Rappahannock Broadband Committee Chairman John Lesinski.
That committee continued to meet roughly every other month in 2019. Its members also attended regional seminars and conferences and met with a state-level broadband advisor to try and determine how to meet county needs. 
"The landscape is changing quickly: the technology, the grant opportunities, the different ways communities are going about providing rural broadband," said Lesinski. "So we're doing as much as we can to 'go to school' on some of these other solutions."
One thing he said the committee feels strongly about is the involvement of the Rappahannock Electric Cooperative (REC).
In December REC announced the launch of the Fiber Utility Network, a six-year, $30-million project to connect REC's offices, substations and towers along 800 miles of newly installed optical fiber. 
REC hopes to be in both Sperryville and Flint Hill in 2020, with the fiber turned on shortly after the route is completed, REC's director of communications wrote in an email response to questions. 
The network will not provide broadband access to residents in those communities, since the project is designed for other needs, such as grid modernization, disaster recovery, cyber and physical security.
However, REC said it is installing "excess fiber along the 800-miles that can be made available for open access leasing arrangements with local governments, schools, and other third party providers who can then bring fiber to community residents."
Meanwhile, CenturyLink said it is currently deploying fiber to about 180 homes in Rappahannock along Route 522, Riley Hollow Road, Hittles Mill Road, Jericho Road, Little Long Mountain Road and Hume Road. The company is also deploying fiber that connects its Washington exchange to Front Royal. 
The high-speed fiber connection brought to Rappahannock County Public Schools and the library in 2018 continues to bring dividends, helping the school system expand its programs to include specialized labs and improved online testing, said Robin Bolt, RCPS's Executive Director of Administrative Services. 
Lesinski acknowledges that there has been some criticism leveled at the committee about how service isn't improving, but he says there are reasons for moving slowly.
"I think the one big mistake we could make and one made by other communities is rushing to a solution that may look like today's solution that isn't tomorrow's solution. So we've wanted to be very measured and very studied on this."
Looking ahead
The Board of Supervisors must now hold a public hearing for each of the two tower applications that will likely be scheduled for the last week of January. The board must then vote to approve or disapprove the towers by the end of February.
At December's Planning Commission meeting, Hope McCreary, project manager at CWS, said there is growing interest among providers in bringing broadband to Rappahannock County, but for now it requires tower infrastructure to operate.
"If infrastructure is not built, that carrier interest, that money that is allocated for this market is going to go somewhere else," McCreary noted.
Shentel, a Sprint affiliate, says it has included the Sperryville tower in its capital budget for 2020. Pending approval, it plans to attach to that tower as well as one in Boston, coverage from which would extend into Rappahannock. In addition, Piedmont Broadband says it is adding new access points to mountain tops around the county to increase coverage.
To paint a better picture of what coverage currently exists and what might be needed, Supervisor Christine Smith said that BOS is discussing bringing in an independent, third-party consultant, Federal Engineering, to map potential coverage using different scenarios based around existing and proposed towers.
— Sara Schonhardt
---
'How do you want to guide that change?'
Late in the summer, the county asked the Berkley Group, a consulting firm specializing in local government operations, to evaluate a draft of the long-delayed update of its comprehensive plan. While it praised the plan's "strongly held vision," Berkley identified a handful of changes that need to be made to bring the document up to state code and also suggested a revision that clearly outlines a direction for implementing the plan's principles going forward.
"The only constant is change, so how do you want to guide that change?" Berkley asked in its report delivered to the Board of Supervisors and the Planning Commission.
The consulting firm specifically recommended that the county develop a Future Land Use Map that visually designates areas of potential development, and in the same vein suggested that local officials more definitively establish the boundaries of the villages of Amissville, Sperryville, Flint Hill, Chester Gap and Woodville. This is where the plan supports higher density residential and commercial development. 
It also noted that the document would benefit from more precise definitions of terms such as "medium density," "low density" and "affordable housing." Overall, Berkley suggested that the plan be recast from an "old style," information-heavy, descriptive model to one that's more visual and prescribes a course for dealing with trends in the county.
Looking ahead
The next step in updating the comprehensive plan would be a hearing to get the public's feedback on the latest version. But that's not going to happen until the commission's members have at least one more work session before presenting it to the public. Based on that response, the commission could make more revisions before sending the plan on to the Board of Supervisors, which will hold its own public hearing before voting on it. But the timing of these hearings is still undetermined. 
The challenge
In November, the Culpeper Board of Supervisors approved what's now known as the Clevenger's Village project, which could result in as many as 800 new homes being built across the county line just east of Amissville. This came a week after the owners of Eldon Farms in Woodville said they were putting the 7,100-acre property on the market. It was the kind of news that raises anxiety in Rappahannock about the county's future.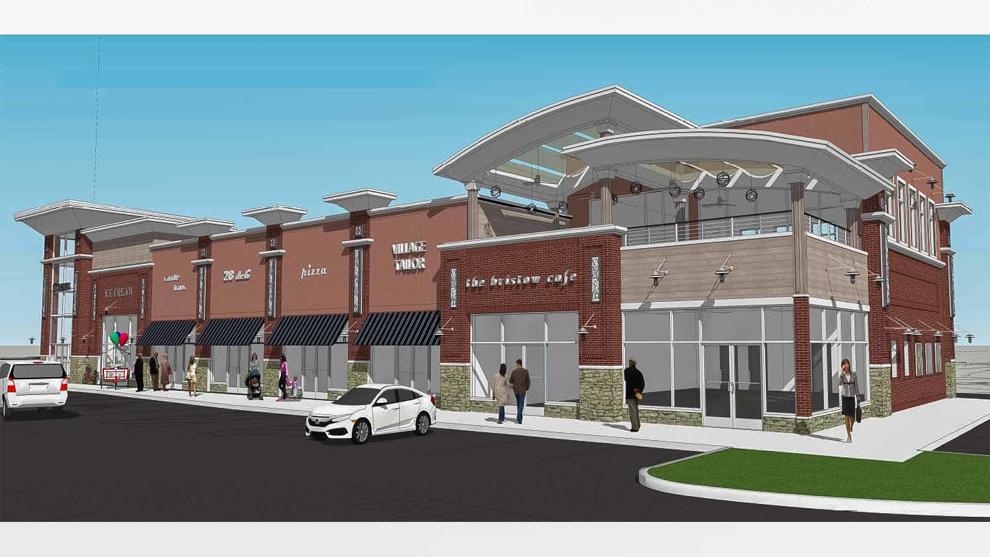 That sharpens the focus on the document that for decades has served as doctrine for preserving Rappahannock's natural beauty while holding off suburban sprawl. But opinions on how much to change it are sharply divided. Some feel it needs only to be tweaked, that to change the plan too much invites trouble. But others think the time has come to address more directly matters such as what might be done about declining school enrollment or whether the county has enough affordable housing.
Planning Commission Chairman Gary Light believes the latest revision has been responsive to Berkley's recommendations, while acknowledging that the comprehensive plan is always a bit of work in progress. He said, for instance, that a section of the plan concerning affordable housing could be updated with data from a study on housing in the region by the Rappahannock-Rapidan Regional Commission. The results of that research are scheduled to be presented to the public in November.
But Christine Smith, the Board of Supervisors' representative on the Planning Commission, thinks more analysis is needed of demographics and other data added to the plan and that a process and timeline should be established for dealing with Berkley's recommendations that haven't yet been addressed, such as development of a future land use map. She also pointed out that the Planning Commission's membership will change this month, and that any new members should have a chance to weigh in before the plan is presented to the public. 
— Randy Rieland
Quotable: "The plan update does a good job of presenting data and pointing out trends – including declining school enrollment, high median age, declining racial diversity – but does not always address what these trends mean, how they might impact the community, or what may be done to correct them if such correction is desired." — Berkley report 
Notable number: Rappahannock's population of about 7,300 is just about what it was 80 years ago, after rebounding from a decline to just above 5,000 residents in the 1960s and '70s.
---
'There's just energy here…'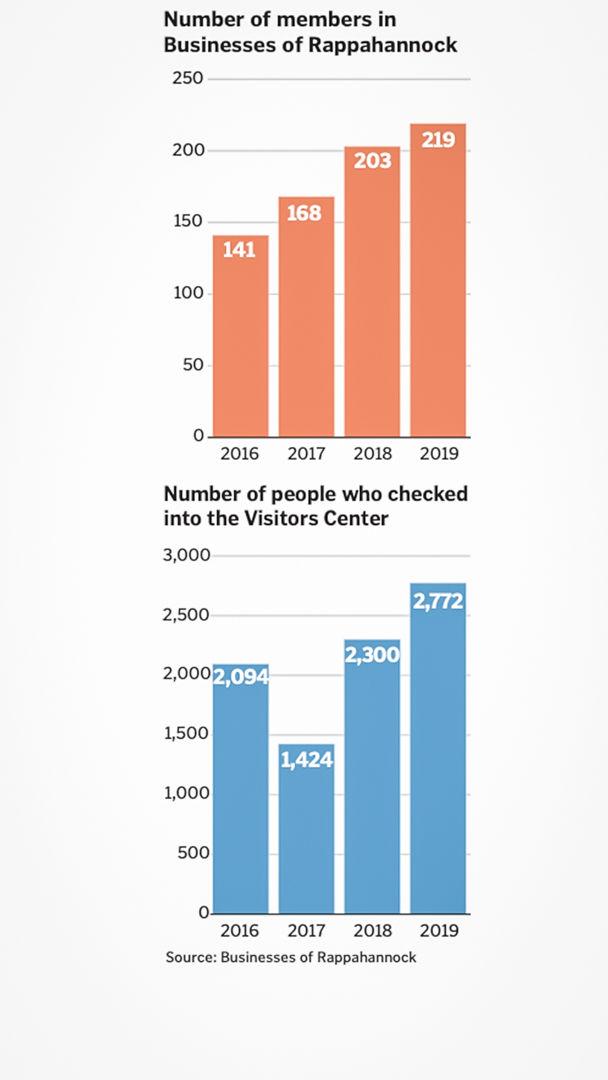 It was a big year for Rappahannock. The closing of the Country Café after three decades saddened many, but there were some notable new entries and events drawing visitors to the county and to enhancing engagement among residents. The number of people who checked into the visitor's center was up by nearly 20 percent over 2018 and Businesses of Rappahannock, which grew to 219 members, plans to kick off its county-wide branding campaign this month. 
Kerry Sutten, owner of Before & After and president of the newly-formed Sperryville Community Alliance, says he's seen cooperation combined with energy that has given the village a boost and drawn more people there. It's not unusual, he says, for visitors to come to his cafe and say they found it online and just wanted to take a drive. 
"I'm seeing that more and more … and it's why things like Off the Grid can be open … where they can compete with all the other great restaurants in town," he said. "I think the more of these restaurants that grow here, the more you have here, the more people think 'let's just go to Sperryville and find something to eat or something to do.'"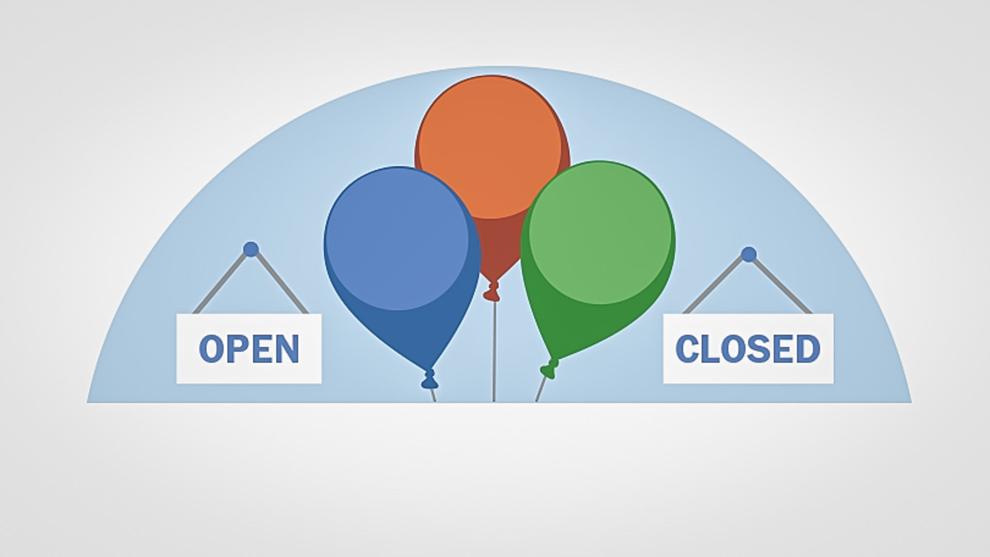 Warm Welcomes
And Fond Farewells
FT Valley Convenience Store, Rte. 231

Country Café, Washington

Foster Harris House dining discontinued, Washington

Hiz & Herz Hobbies & Racing, Flint Hill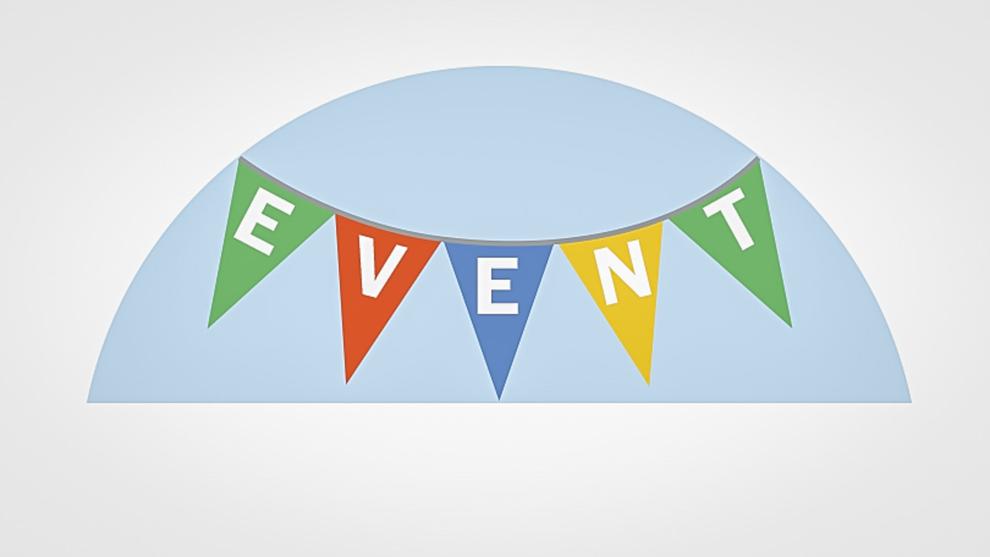 2019 Events/Festivals
March 1-2: Romancing Rappahannock, author-reader signing weekend with nine of the county's top romance writers. Involved 30 county businesses and drew visitors from around the country.
April 20: 7th annual Yeaster beer festival and lamb roast, Pen Druid.
April 27: First annual SperryFest featured 35 vendors. (Upcoming: April 25, 2020).
May 25: Rappahannock County Farmers' Market opened. (7 River Lane, Sperryville). Runs every Saturday from 11 a.m. to 2 p.m.
Sept. 28-29: 11th annual farm tour featured 14 farms and venues and drew around 500 attendees, up more than 100 from 2018 (the first year counts were taken).
Sept 28: John Jackson Piedmont Blues Festival drew around 750 attendees to Eldon Farms, which debuted as an event space. John Genho, the farm's general manager, said they're planning to hold the festival again in 2020 despite the land being for sale. They're also looking at Clover Hill as a future event space. "The hope is to have this as a Piedmont Blues area," which will help the farms and the B&Bs, said Kenner Love, the county's agriculture extension agent. "It's a creative economy so that's what we're hoping to develop in the long term."
Oct. 25: Mille Miglia Italian Road Rally comes through Little Washington.
Oct. 26: 8th annual End of Oktoberfest, Pen Druid.
Nov 2-3: 15th annual fall art tour; featured more than 100 artists in more than 40 studios and galleries; drew more than 1,000 visitors. The tour gallery, which exhibited selections from all participating studios, sold more than $29,000 worth of art.
Industry Night: Monthly event for service industry staff and farm workers that launched in March.
Other developments
The Sperryville Community Alliance was established following SperryFest to promote the village and enhance community-wide activities. Among its current priorities are traffic-calming and pedestrian safety, improving community amenities and beautification and expanding the village's historic district. The group meets monthly and its traffic calming and public safety committee has identified 30 topics they're working to address. Check out sperryfest.org for more.

Opening of the River Walk in Sperryville. Spearheaded by the Sperryville Community Alliance, the footpath runs along the Thornton River behind the businesses on Main Street and will eventually extend for 2.5 miles from Main Street to Fletcher's Mill. "We're just really, really excited about that trail and how it can now connect the community to the Thornton River," said Bryan Hofman, deputy director of environmental nonprofit Friends of Rappahannock, hoping the trail will provide easier access to the river for future clean-up activities and conservation efforts.
Abracadabra expanded its services to include an in-house apothecary, where owner Cara Cutro has started preparing herbal tonics for clients. She also offers workshops and classes through her new Wisdomkeepers School and has co-facilitated several women's retreats over the past year. 

Katie Schaepman, who specializes in lymphatic drainage massage at Abracadabra, opened At Hand LLC, offering nail services at 32 Main Street. 

Hopkins Ordinary Ale Works opened an inside seating space in its 200-year-old cellar that now serves as its tasting room.

Stonewall Abbey Wellness expanded its youth yoga and martial arts programs and fitness classes and has added more workshops and special events for 2020. Their mind-body studio will soon serve as a rental venue for regional Yoga, Qigong and Reiki workshops. 

Pen Druid got licensing and started brewing hard cider to add to their offerings.

RPK (Rappahannock Pizza Kitchen) expanded its dining space to take over Thornton River Grille.
Robert Archer, owner of Happy Camper, has purchased several buildings at the end of Sperryville's Main Street and is renovating them for future retail space. One has already been leased and will hold an artisan jewelry store. The biggest of the buildings Archer is planning to convert to a Happy Camper Lodge. He's also building out a space for some light manufacturing of bags and blankets under his brand as well as contract work and hoping to bring a few jobs to the county. "I definitely think having businesses like the Inn at Little Washington and Three Blacksmiths here introduces people to an area and a world they probably didn't know existed," said Archer. "It's important to have businesses here that have a reach."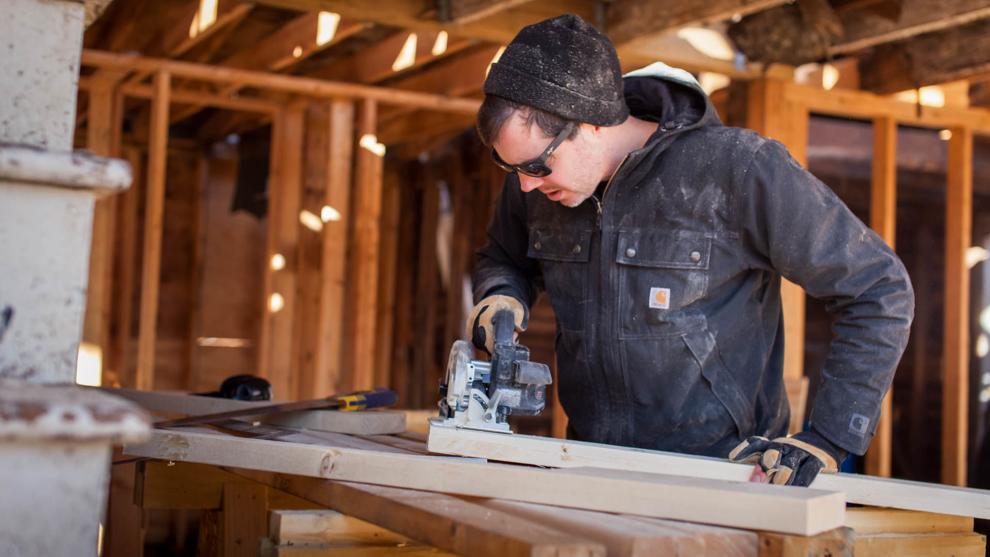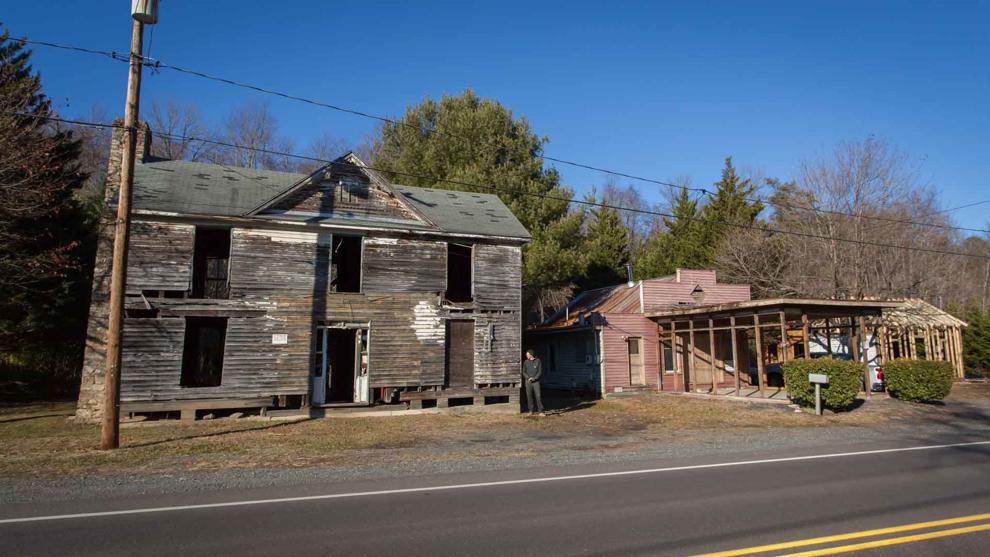 10th anniversary for Narmada Winery.

30th anniversary for Gadino Cellars.

Inn at Mount Vernon Farm Innkeeper Lilian Aylor published "I'll Get it Done," a book about her life as an African-American woman in Rappahannock featuring her recipes.

The Washington Post Office, which closed Sept. 13, will occupy a new building off Leggett Lane. Mid-Atlantic Postal Properties, which is tasked with building the new post office, hopes to begin construction in January and is in the process of receiving the necessary permits, said Town Mayor Fred Catlin. It should be opened in late spring.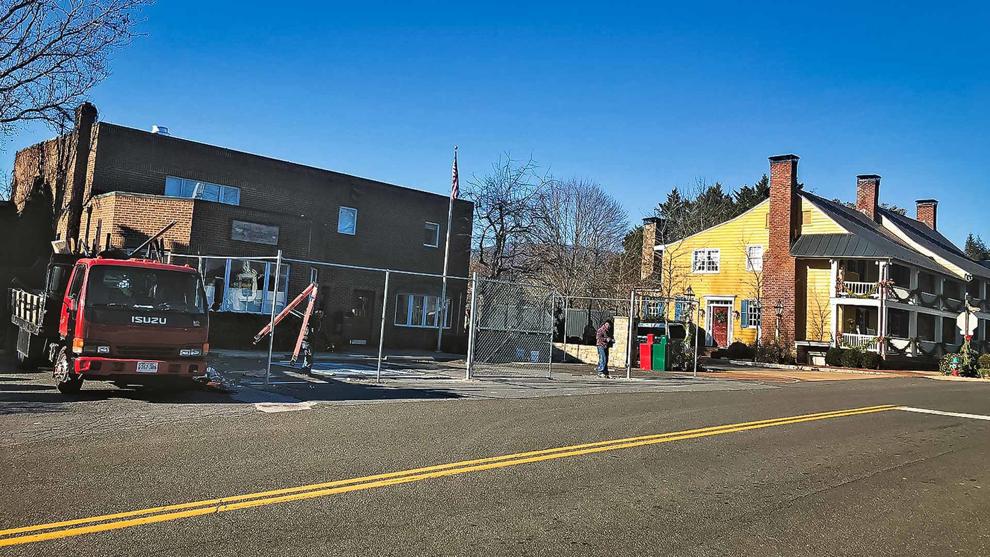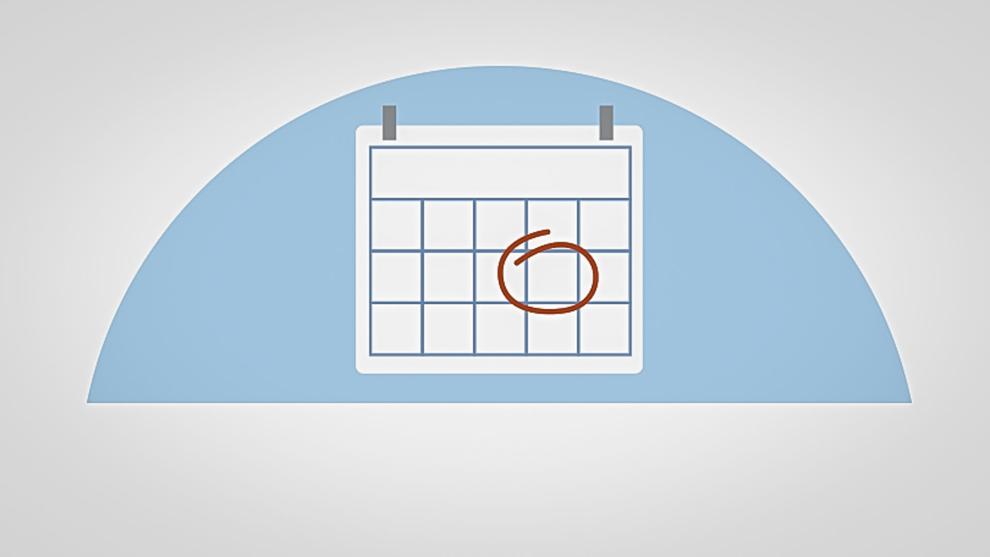 Looking ahead
Sperryville's Bicentennial is July 18, 2020. The Alliance is planning a week-long event and is in talks about ways to expand historical information about the village.
Rappahannock in Bloom, a donor-driven tree-planting initiative, will kick off in the spring in partnership with several organizations, including Friends of Rappahannock. Organizers have already started offering three varieties of flowering trees to residents in the town of Washington, with more than 300 orders received. They're looking to plant trees at the visitors center and library, the park, around Washington, at one or more of the schools and around Sperryville, an effort to bring both aesthetic and economic benefits to the county by drawing in more tourists (much like the cherry blossom festival in Washington D.C.). The hope, says Lynda Webster, project founder and co-chair, is to eventually have the median strip all the way down 211 in bloom. "I'd love to get to 10,000 trees," she said.
— Sara Schonhardt
Quotable: "This little town has pretty vibrant and energetic businesses and residents. Part of the reason thing works so well is that there's just energy here. People are excited to do something, people are excited to come here and just experience what's happening." — Kerry Sutten, owner of Before & After and president of the Sperryville Community Alliance. 
Notable Number: 
2,772: The number of visitors who checked into the visitors center in Washington, nearly double the number from 2017.
---
A continuing challenge: Filling gaps in care
With Rappahannock County's residents having the highest median age in the region — close to 50 years old — health care remains a critical matter. The good news is that the number of fire and rescue calls in the county appears to have dropped off the past year from a busy 2018 — there were 1,069 through November 2019 compared to 1,314 the previous year. Also, the number of calls requiring Advanced Life Support crews fell significantly, from 352 in 2018 to 262 through November 2019.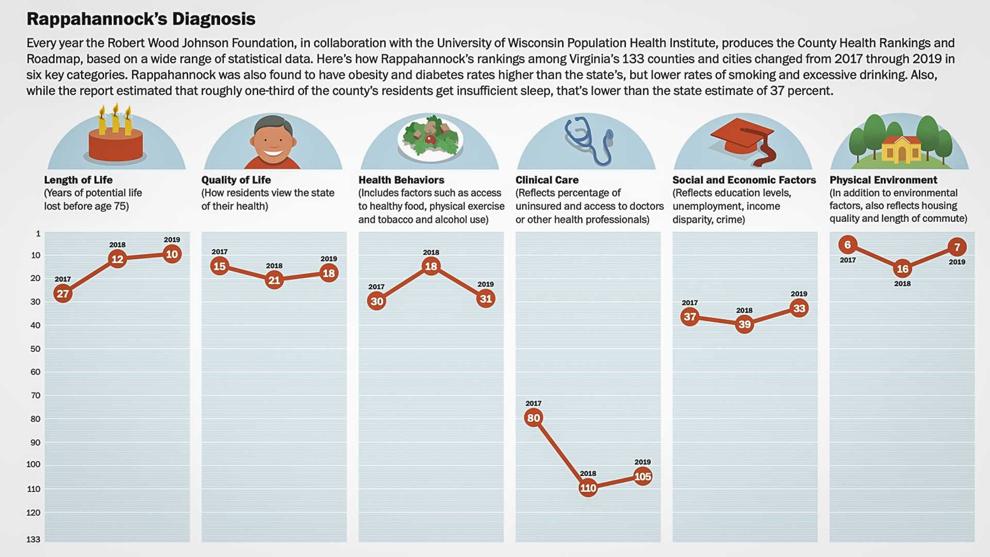 Another positive healthcare development is the number of students who have taken nursing courses at the Rapp Center for Education (RCE), formerly known as RappU. In 2019, 37 people completed healthcare training courses at the center, most of them to become nurse aides. A total of 54 students have taken healthcare courses there since it began offering them in 2016, plus another 25 students at the high school who have taken advantage of RCE training, according to founder Doug Schiffman.
It was also the first year in the past 44 that no patients had appointments to see Dr. Jerry Martin at his office in the town of Washington. He retired at the end of 2018. Not surprisingly, that has boosted business at the Valley Health Family Medicine Clinic on Route 211 between Washington and Sperryville. Ben Dolewski, who as operations manager at Page Memorial Hospital oversees the Rappahannock clinic, said it had more than 3,600 patient visits in 2019, about 800 more than the previous year. He estimated that the practice there, headed by Dr. Brooke Miller and his wife, Ann, a certified family nurse practitioner, has picked up 150 to 200 of Martin's former patients.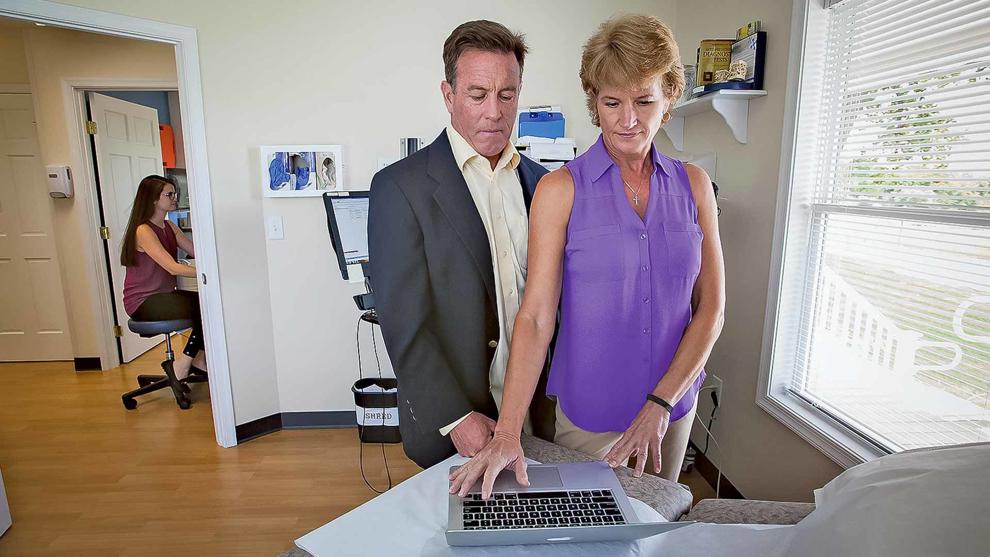 Looking ahead
One of the more troubling gaps in rural healthcare is mental health services, particularly for those living in remote locations. A group that formed last fall called the Behavioral Health Roundtable will be stepping up its efforts to make local residents more aware of the counseling and therapy services available through the Rappahannock-Rapidan Community Services Board. It also is looking at ways to increase the number of behavioral health providers actually in the county, especially those who accept Medicaid, and is exploring if certain services, such as mental health or substance use assessments, can be provided remotely. 
At the same time, Travis Clark, vice president of operations for the Valley Health Southern Region, said the company is considering adding a social worker to the staff at its Rappahannock clinic. 
The challenge
Though its ranking improved slightly over last year's, Rappahannock still falls near the bottom of Virginia's 133 counties and towns when it comes to access to clinical care, according to the 2019 County Health Rankings and Roadmap from the Robert Wood Johnson Foundation. The report also estimates that Rappahannock has a higher rate of obesity (30 percent) and a higher prevalence of diabetes (13 percent) than Virginia overall, and a higher level of both uninsured adults (15 percent) and children (10 percent) than statewide. On the positive side, the county has a higher average life expectancy (83 years) than Virginia overall (79 years) and lower levels of adult smoking (14 percent) and excessive drinking (16 percent) than the state does.
Another ongoing challenge is the aging of volunteers who have played an important role in helping residents get access to healthcare, whether it's as drivers taking people to medical appointments or as emergency responders. The age of the fire and rescue crews remains a nagging concern. Not only are more than one out of four (28 percent) of those volunteer members 60 or older, but roughly the same percentage that age are among the most active responders — those who answer more than 10 percent of the calls. So far, though, that hasn't negatively affected response times, according to Kevin Williams, who oversees the county's emergency services,. "Right now, the volunteers are doing a good job allowing us to maintain an all-volunteer system," he said, "They are meeting the response standard set by the Board of Supervisors."
— Randy Rieland
Quotable: "We get behind that aspect of RappU's mission. How do we get more people trained to help provide rural healthcare?" — Travis Clark, vice president of operations for the Valley Health Southern Region
Notable number: About 56 percent of the most active fire and rescue volunteers in the county are 50 or older.
---
'The beauty of what a community can do'
A few weeks before Thanksgiving, more than 70 volunteers joined in a one-day "Neighbors Helping Neighbors" project geared to making home repairs and cleaning up yards for county residents. The group, which included a wide range of participants, from high school students to retirees, worked on eight homes — cleaning gutters, reinforcing stairs, installing insulation, even building a wheelchair ramp.
It was a collaborative effort, supported by Habitat for Humanity and several local nonprofits and organizations, including Rapp at Home, the Rappahannock Benevolent Fund, the Lions Club, the National Honor Society and a number of churches and schools. But it started with a conversation between longtime Rappahannock volunteer Hal Hunter and Darryl Neher, executive director of Habitat for Humanity's office in Warrenton.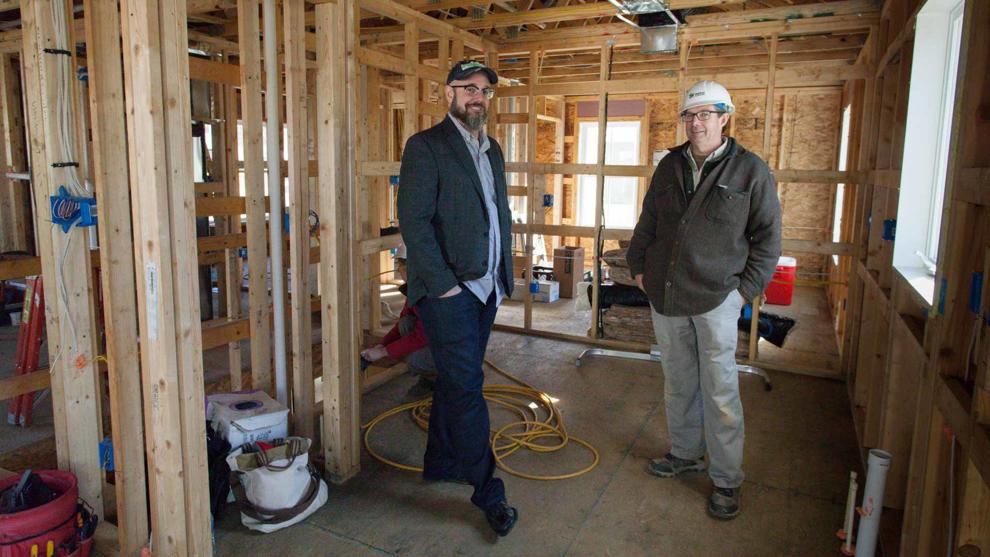 Hunter had heard about similar events in Culpeper and Madison, and Neher wanted to get Habitat for Humanity re-engaged with Rappahannock County. After they connected, Hunter put Neher in touch with Kees Dutilh, who had once been on the board of a national nonprofit called Rebuilding Together and is also knowledgeable about housing needs in the county through his work with the Benevolent Fund's Safe and Healthy Homes program. He helped select the Neighbors Helping Neighbors projects.
Neher, who recently moved to Amissville with his partner Elizabeth Bauder, was pleased with how it all worked out. "People were excited to be able to give back, and they understood the need for it," he said. "It really did represent the beauty of what a community can do."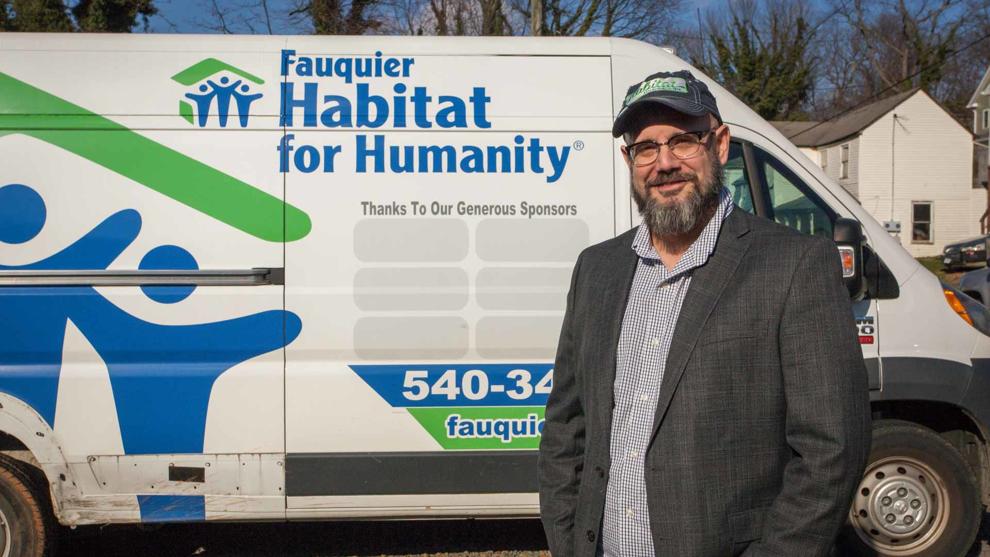 In other nonprofit news, last summer the Food Pantry had a setback in its plans to build a new facility near the Atlantic Union Bank on Route 211. The Planning Commission rejected the proposal because of concerns about water management issues on the site.
Looking ahead
Based on the success of Neighbors Helping Neighbors, Neher is now working with Dutilh to develop an ongoing home repair program in Rappahannock. He said he's hopeful that Habitat for Humanity will be able to start reviewing applications for repair projects during the first quarter of this year.
"The next stage is how we take on more difficult projects," Neher said. "To help people whose roofs are leaking or collapsing. Or there's some sort of damage in their house, but they don't have the economic means on their own to be able to repair it."
He also said that his office has started looking at the possibility of setting up a Habitat for Humanity advisory board in Rappahannock to help identify appropriate projects, particularly those that can allow a person or families to stay in their homes. 
Meanwhile, the Food Pantry is moving ahead with a Plan B. It's looking to purchase a larger parcel of land — more than 3.5 acres — that includes the original lot near the bank, but will allow it to avoid requesting a change in the setback from a stream on the property, said Noel Laing, chair of the Pantry's board. 
He said the nonprofit is "very well along" toward its fundraising goal of $500,000 and believes engineering, wetlands and topographical studies can all be submitted to the county's zoning commission by the end of this month. The goal is to begin construction on the 3,500-square foot building in the spring and be able to move into the new space by the end of August.
Not only will the Pantry have a more centralized location in the county compared to its current space outside Sperryville, but its store and warehouse will all be under one roof instead of spread among a main building and several sheds. 
The challenge
In her role as community coordinator for the Benevolent Fund, Montse Vittitow knows how difficult it can be to reach more isolated members of the community and make them aware of services that may be available to them. 
"I tell them they should reach out, that they need to let people know what they need," she said. "Sometimes, that's all they have to do. Their families come forward, their churches come forward. But there are still those who continue to be isolated. And they're homebound."
The situation can be complicated by depression or other mental health issues that cause them to become more reclusive. Many don't recognize that they need help, she said, or if they do, the stigma keeps them from getting it. 
— Randy Rieland
Quotable: "The economy of the country may be improving, but it's not reaching the people who need what we offer. It's a rare week when we don't sign up a new family." — Noel Laing, Rappahannock Food Pantry board chair
Notable numbers: The Food Pantry now serves more than 200 families, or about 700 people, every month. Through its "Backpack Program," it also provides weekend meals for about 100 students in the county.
---
Gaining trust, lowering stigma
In 2019,Rappahannock County Public Schools hired Kathy Sickler to be its first full-time social worker, a top priority of Superintendent Dr. Shannon Grimsley. At first, Sickler conceded, students weren't sure what to make of her. Was she like someone from social services or more a guidance counselor? And most importantly, was she someone they could trust?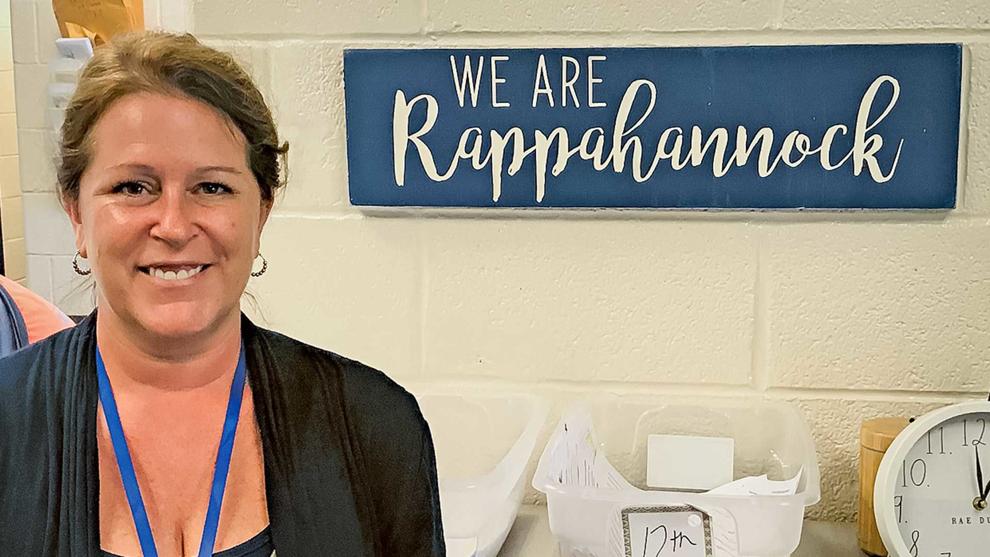 But that wariness seemed to fade quickly, she said, and by the end of her first semester Sickler was, by her count, averaging 80 meetings a month with students. She said that now it's not unusual for her to get texts over the weekend from students worrying about upcoming tests or projects. She's already created an anxiety group that meets weekly. Members — so far only female students have participated — learn coping skills and talk about how their anxiety affects them physically and mentally. Sickler also had hoped to start a substance use group, but to date no students have expressed interest. 
"I think they're scared that they're going to get into trouble," Sickler said. "So, I've got to find a way to lower that stigma." 
Looking ahead
Sickler's top priority will be to help speed the school district's transition to a "trauma-informed" environment. That means working with teachers and staff to become more aware of the impact of childhood trauma on students and learning when and how to help them deal with stressful situations. 
Part of that, she said, is recognizing signs that a student is entering a crisis mode. They might reflect that by acting out aggressively, or conversely, shutting down. Or they might keep clenching their fists or mutter under their breath. 
"Old school would be to just let that student cool down," Sickler said. "But new research is saying that no, you need to talk to that student because there's still a window before things escalate."
The challenge
The first hurdle will be to get everyone on the school district's staff on board. Sickler said a survey of teachers and their aides got a mixed response. While some were enthusiastic about becoming more active in helping students deal with trauma, others felt that it should be left to trained mental health professionals. 
Sickler concedes that childhood trauma is hardly something new. But she said a key difference today is that fewer kids have the kind of personal relationships that can help them deal with it. Instead, many tend to spend most of their waking hours on their phones. 
— Randy Rieland
Quotable: "Nowadays, kids are coming home and they're sitting on their phones or video games all night. And the relationships part of their lives is missing. A hundred percent of our focus will be on forming relationships that make the school community healthier." — Kathy Sickler, Rappahannock County Public Schools social worker 
Notable number: Of the high school and middle school students in Rappahannock and Fauquier counties who responded to the Pride Survey in September, about 27 percent said they had thought about suicide during the past year.