Help comes from U.S. aid, sales tax surge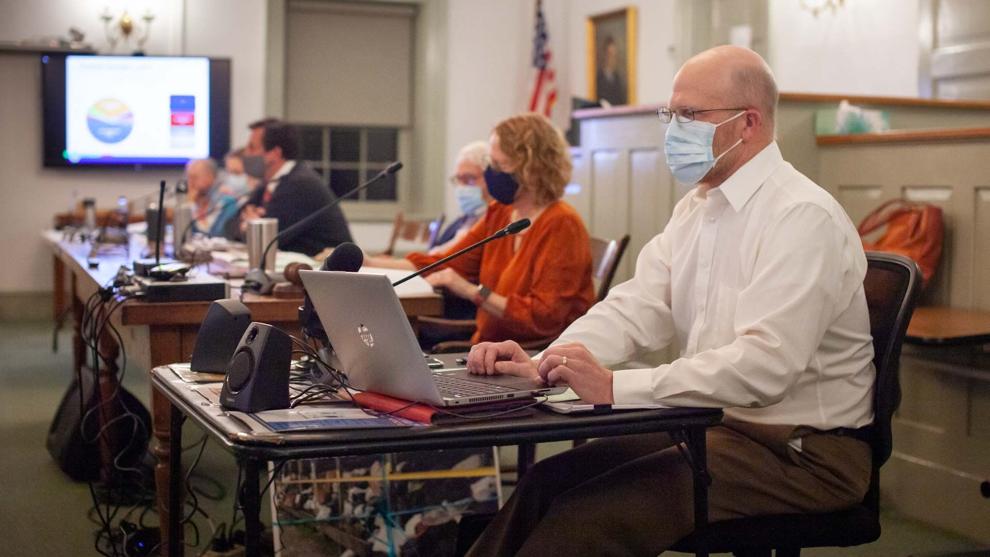 Behind Rappahannock's newly unveiled $27.7 million budget for Fiscal Year 2022 is a slow transition from the cautious clench of the pandemic year to the less menacing familiarities of ordinary county challenges. 
Three economic factors account for the almost audible sigh of relief resounding as the current fiscal year winds down and the county prepares for a new fiscal year beginning in July:
• Conservative spending, characterized by fencing programs into contingency status, where funds were spent only when the supporting revenues landed in the county bank account. 
• Accepting help from Washington, D.C. in the shape of the Coronavirus Aid Relief and Economic Security (CARES) Act, which infused more than $500,000 into the county schools and provided with other assistance. 
• Riding a surge in sales taxes that flowed in when residents (including those who came to the county seeking low-COVID geography) increasingly ordered food and other essentials online.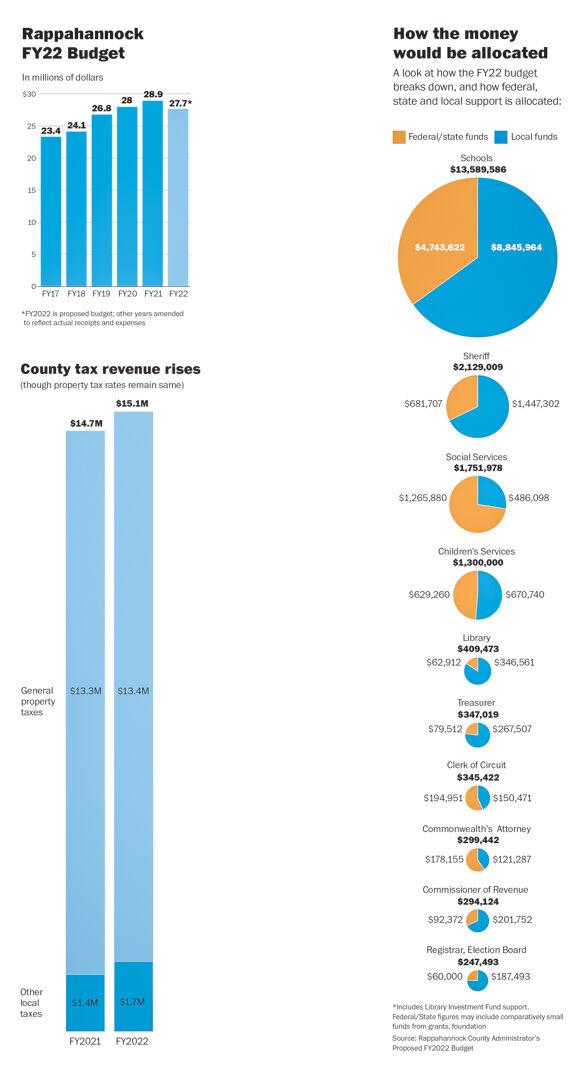 Having avoided the economic setbacks policymakers most feared during the pandemic, planners found the process of mapping the new budget far less fraught than last year. Some unspent funds will be rolled into the new fiscal year. Tax rates for real estate and personal property will stay at current levels, and county employees will enjoy a 5 percent pay increase, partly funded by the state.
But in presenting the Fiscal 2022 budget to the Board of Supervisors, County Administrator Garrey Curry underscored some of the realities that will challenge the county long after the pandemic has faded. Taxes on real estate and personal property provide $13.4 million, about 49 percent of the entire budget. "That's a very large proportion," Curry told Supervisors as he presented the new budget. "That's symptomatic of the fact that we don't have businesses here. We're not benefitting from some large retailer."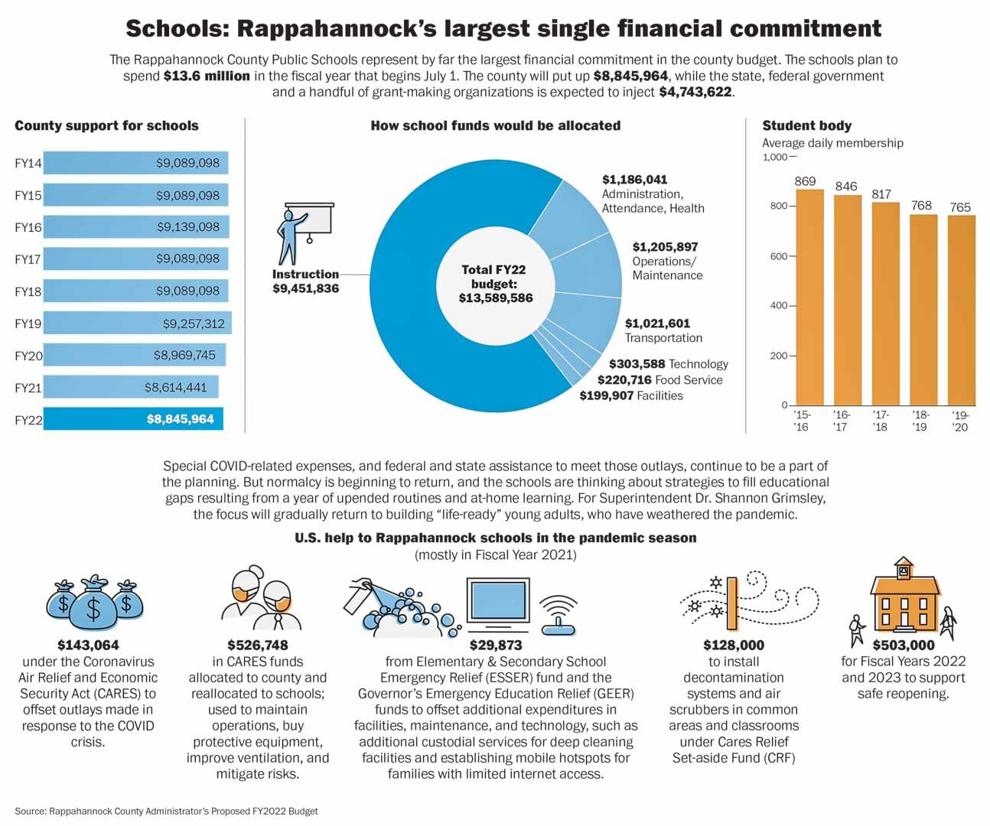 The good news — in the pandemic year and beyond — is the increasingly robust contribution from online sales taxes. In 2019, Virginia enacted a law requiring an out-of-state retailer to collect Virginia taxes on sales in the state. Companies are exempt if they take in less than $100,000 in Virginia sales or if the number of all those sales dips below 200. 
Following a national swing toward online buying during the pandemic, online sales taxes surged. In December, for example, sales taxes pushed to $89,801, up from $65,542 a year earlier. Sales taxes were only $52,479 in December 2018, before the law on online purchases took hold. Curry estimates that from March 2020 until March 2021 the county took in $763,525 in sales taxes. 
Since the county resists increases in property taxes, it may rely on the less significant source of meals and lodging taxes. These provided $282,154 under the March-to-March accounting. The new budget would double the lodging tax to 4 percent from 2 percent, a change which is expected to add $40,000 to county coffers in the new fiscal year. Under state law, the county could hike meals and lodging taxes up to 6 percent. But real estate and personal property taxes speak for 49 percent of the budget while sales, meals and lodging taxes amount to only 6 percent. 
Any scrutiny of real estate taxes shines a spotlight on the extensive tax breaks afforded by conservation easements and land-use tax deferrals, both of which are considered crucial to maintaining the county's exceptional, unspoiled landscape. But with 33,635 acres under conservation easement and 83,364 acres in land-use, the county has only 19,582 acres, or 14 percent of all taxable land, that is taxed at fair-market value.
---
Sign up for the C-19 Daily Update, a free newsletter delivered to your email inbox every morning.
---