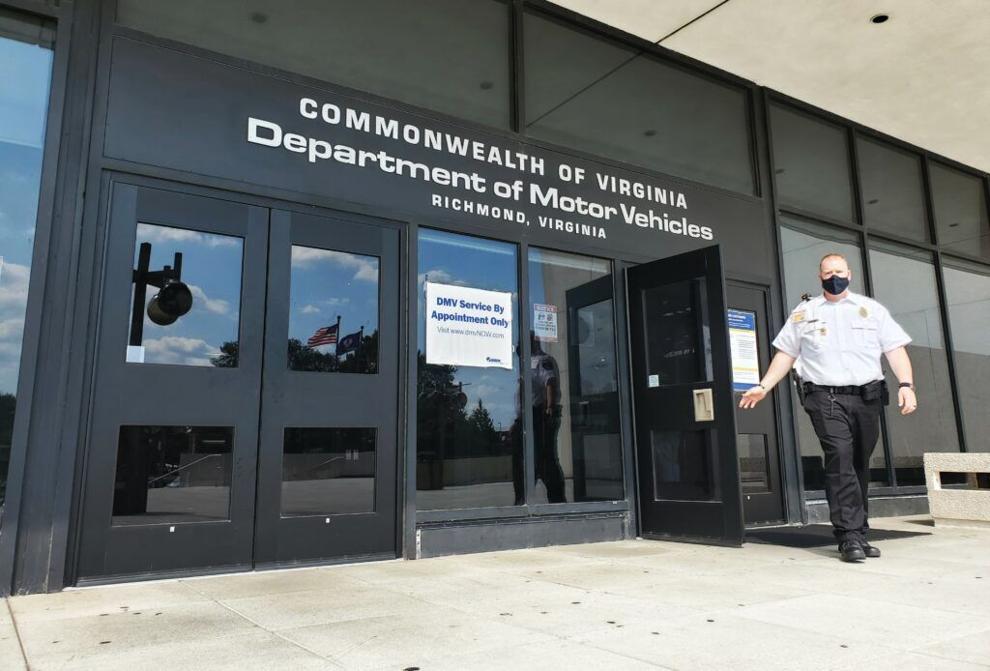 Starting Tuesday, the Virginia Department of Motor Vehicles is bringing back walk-in service at all 75 customer services centers for the first-time since the COVID-19 pandemic pushed the department into appoint-only, online and mail service.
Appoint-only service will be Mondays, Wednesdays and Fridays and walk-in service will be Tuesdays, Thursdays and Saturdays, the department said in a news release.
"With more than 50 services available online and others by mail, many customers are taking advantage of the opportunity to conduct business without having to come to the DMV," said DMV Commissioner Richard D. Holcomb. "But when an in-person visit is needed, customers can now plan ahead for a convenient appointment or walk in on alternating days, allowing Virginians to choose the way they prefer to be served."
The General Assembly this summer prodded the DMV into bringing back walk-in service, with lawmakers arguing that other public-facing state agencies were doing business in person. They inserted language in the revised budget adopted in August directing the DMV to submit a plan for resuming walk-in service. DMV officials said they had actually operated more efficiently and handled more transactions through the appointment system and existing mail and online options, which they said proved popular with customers.
"At the direction of the General Assembly, DMV is integrating walk-in service back into its operations in addition to appointments. Based on research, surveys, experience, and the ongoing pandemic, DMV developed a hybrid service model to offer options and flexibility," the agency said in a news release, adding that 77 percent of customers who responded to a survey want to see the appointment system continue.
Virginia Mercury is part of States Newsroom, a network of news bureaus supported by grants and a coalition of donors as a 501c(3) public charity. Virginia Mercury maintains editorial independence. Contact Editor Robert Zullo for questions: info@virginiamercury.com. Follow Virginia Mercury on Facebook and Twitter.