'The time for an end to this madness has long since passed'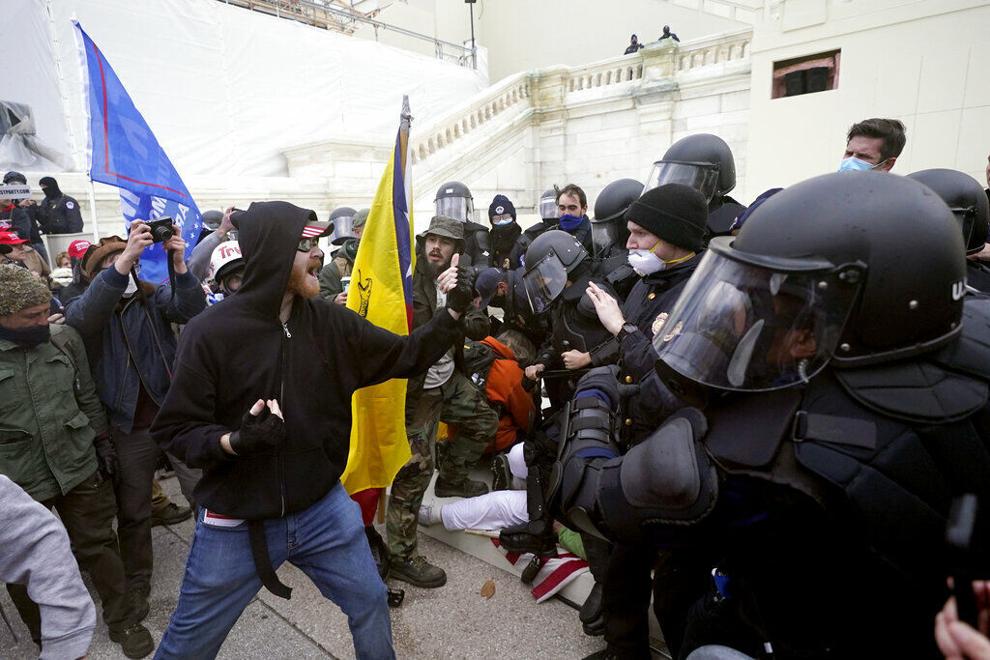 In the wake of a pro-Trump mob storming and breaching the U.S. Capitol this afternoon, Virginia's 5th District Rep. Bob Good late this afternoon called on "everyone to express their views peacefully and to respect our Capitol and courageous law enforcement officers working nobly to keep us all safe."
Shortly before 5 p.m., the newly elected Republican who represents Rappahannock County posted on Twitter: "Peaceful assembly, protesting & petitioning our government to express our grievances is fundamental to our constitutional republic. We are also a nation established on the rule of law and we must never resort to violence."
Good added in one of his two Tweets on the violent chaos that he is "thankful that my staff and I are safe and my prayer is for the safety of everyone today."
He was one of hundreds of lawmakers evacuated by U.S. Capitol Police before the force was overwhelmed by the unruly mob.
Rappahannock County Supervisor Ron Frazier posted on social media this late afternoon: "We were on the ground. Not sure about any property damage but a woman that tried to breach was shot."
Reached shortly before 6 p.m. in his automobile, Frazier said through a family member that he was unable to speak about what he witnessed today because he had to watch the traffic.
Meanwhile, Virginia House Republican Leader Todd Gilbert said this afternoon that what has occurred at the U.S. Capitol "is inexcusable. It is not a protest. It is a riot masquerading as a protest."
"We are a nation of laws," Gilbert stated. "When we have differences, including over the conduct and method of elections, we settle them according to law. Courts, legislatures, and votes determine the shape of our nation, not mobs who cause destruction and attack law enforcement."
The Republican leader called on those in the U.S. Capitol building to "leave immediately. Those who refuse should be arrested and prosecuted to the fullest extent of the law, just as we insisted for rioters who looted and burned our cities over the summer. 
The time for an end to this madness has long since passed," he said. "We cannot, and will not, surrender this gift to the whims of any angry mob."
Meanwhile, Virginia Gov. Ralph Northam this afternoon ordered members of the Virginia National Guard to respond to the raid by the president's supporters on the Capitol building.
After consulting with House Speaker Nancy Pelosi and Senate Democratic Leader Chuck Schumer, Northam also sent 200 Virginia State troopers to help quell the unrest in the hallowed halls of Congress, 
Rappahannock County native Gary Settle, superintendent of the State Police, could not immediately be reached by the Rappahannock News for comment.
— This is a developing story and will be updated.