Rappahannock native Nan Butler Roberts on how African American history impacts current events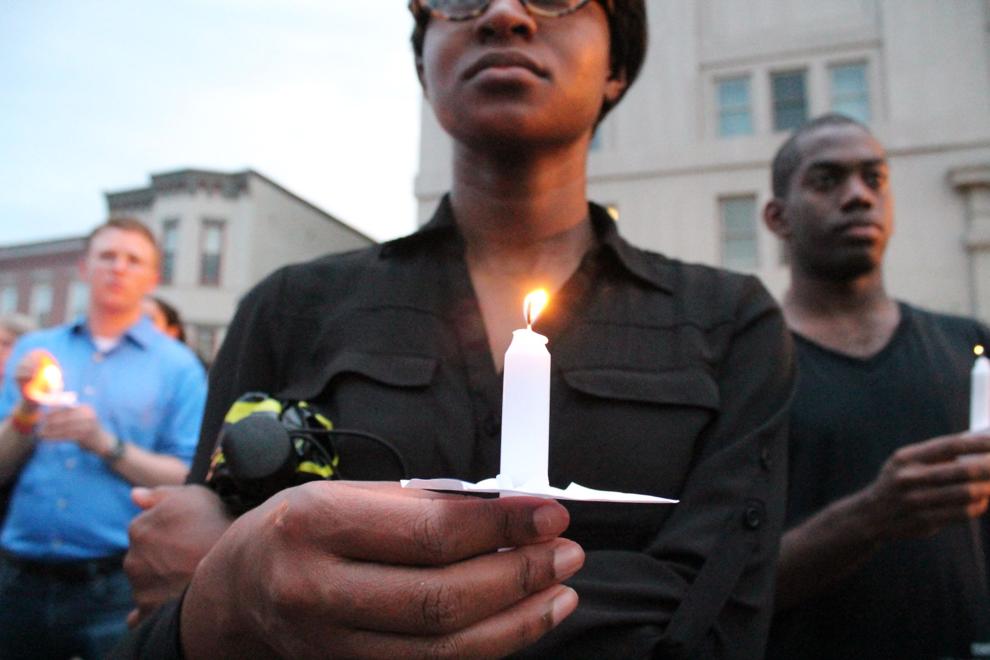 By Sara Schonhardt • For Foothills Forum
Nan Butler Roberts was born and bred in Rappahannock by a family whose roots in the county run deep. Her home church is First Baptist Church of Washington, and a relative founded Promise Land Baptist in the same town in 1900. Her parents owned and operated the Horseshoe Inn, one of just a few establishments that served African Americans during the era of segregation, and her mother, Dorothy, was a teacher and civil rights trailblazer.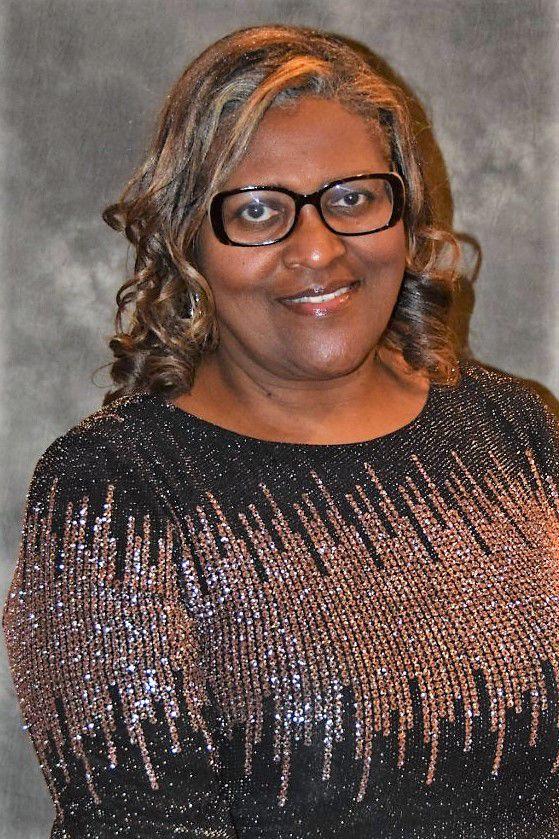 Butler Roberts, who serves as President of the Scrabble School Preservation Foundation, spoke to the Rappahannock News about Juneteenth, which commemorates the ending of slavery in the United States; the history of the black community in the county; and why now is the time for everyone to come out of their comfort zones.
The following excerpts have been edited for length and clarity. 
Can you start by talking about Juneteenth and what it means?
I've only been celebrating Juneteenth for a few years. And it's not a holiday that's celebrated widely in this area, not that I'm familiar with. But I think the significance of it is that it's still a quest for freedom and a quest to celebrate significant times and the timeline of African American history, particularly in America. So I think for those reasons, it is a time of celebration, albeit bittersweet. You know a lot of things about African Americans in America are bittersweet, and this is one of those times.
Why do you think more people aren't aware that this is an important day?
An updated story about the gathering, including the venue, is here.
There's so much layering of what has happened in the country, and a lot of it has not been taught … and so a lot of it someone has had to bring to light, to bring it to the forefront for you, and that has not happened. For me, when I was in elementary school you really didn't focus on African American history. You had Virginia history and so on and so forth, but a lot of times the contributions of African Americans was just kind of glossed over. 
You and Lillian Aylor and some other prominent black voices in the county have done a good job trying to raise awareness about that rich history. What are some things you would like more people to know and discuss when it comes to the role that African Americans played in Rappahannock?
If you look nationwide and then you come down to the state level, so much history for African Americans lies right here in Virginia. I mean we just celebrated [400 years since] 1619, where the first Africans came into the Hampton area. 
I think the best word, again, that I can describe the experience of African Americans in America is bittersweet, because we've been here from the beginning … and so we helped build this country. And it seems that so many turns throughout those 400 years, there have been setbacks and there have been turning points and twists and turns and so many attempts to deny our full citizenship and our full rights. Even so, we are overcomers. And it seems that the more that the suppression and oppression continues to this day, we're still overcomers.
[Note: Late last year the Scrabble School Preservation Foundation hosted a discussion with sister and brother Carolita Jones Cope and William Foley Jones, Jr., who have ties to Red Oak Mountain in the county and are believed to be descendants of the first slaves to land in America in 1619. Read: Descendants of first Africans in America have ties to Red Oak Mountain] 
To your point about us glossing over some of this important history, what do you think might help people recognize and honor some of the achievements that the African American community has made and the role they've played in building up this country?
Everyone needs to come out of their comfort zone, and by that I mean that we can continue to just have blinders on and see what you want to see in your own world. But then you can come out of your comfort zone, and to come out of your comfort zone I would suggest some basic things: Read a book by an African American author. See a documentary … just about anything by Henry Louis Gates, Jr. [a noted Harvard historian]. See a play or a movie or listen to music of a particular period. 
I'm a product of the 50s and 60s. And the music that was really just so dynamic for me was Motown era. And that music today, 50 years later, it's still wonderful to listen to. Not only to listen to, but [to] know the backstory … It shows if we have ingenuity, and if we are allowed to thrive, people can thrive of any nationality, of any color. But what has happened over the years with African Americans is that a lot of times there are not equal opportunities and fair opportunities … And we can see some of the results, the fallout of what happens, when people are not given a fair share. And it's not so much about being given something, it's just saying you have the opportunity for a fair share, and a lot of times that opportunity is not there.
Obviously the attention from the protests around police brutality and racial injustice in the name of George Floyd, Breonna Taylor and so many others that we're seeing now is raising a real discussion around the things you're saying. What do you think about this time?
We're seeing what is a real revolution. I don't think it's just a moment. I really do think it's a movement, because not only do we see things happening in America, it's all across the world. And in reference to the quarantine and the pandemic, it served us in this purpose in that pretty much everybody was home watching the news. And as a collective body of human beings across the world, we saw a man's life taken by another man for allegedly a $20 counterfeit bill. We saw a life snuffed out. And it was horrifying to watch. 
What would you like to see come out of this moment?
I'd like for people's eyes and ears to be open. We still see and hear sometimes family, sometimes friends, sometimes foes that seem still to be in denial. And it's hard for me to get my head around that. 
When you say people are still in denial, denial of what?
People are in denial that African Americans have had similar experiences. George Floyd, I think, was the catalyst for a new movement, for perhaps a new civil rights movement, but there are many George Floyds. He's not the first. Ahmaud Arbery, Breonna Taylor, Tamir Rice, Trayvon Martin. Even before Trayvon Martin, there's so many people between say [the 1955 Mississippi lynching of 14-year-old] Emmett Till to say Trayvon Martin [a 17-year-old unarmed high school student fatally shot in 2012 in Sanford, Florida, by George Zimmerman]. There was no camera. There was no video tape rolling for those people. And so I think there has been an attempt and maybe is still an attempt … to marginalize the plight that African Americans have suffered over the years because there were no cameras rolling … So I would like for people to become more sensitive to that … and again, open your heart, open your mind and come out of your comfort zone.
Well, I think one of the things the pandemic did also was pull the covers back on a lot of inequities throughout our society, our health system, essential workers, people on the frontline. There's a lot of African Americans in the health field, a lot of everyday workers, a lot of postal workers, sanitation workers, a lot of people on the front line, and so then when you couple that with some pre-existing condition, which, unfortunately, African Americans have high levels of heart disease, hypertension and other conditions … it becomes … a perfect storm for what we saw and what we're still experiencing.
What does Rappahannock mean to you and why have you stayed involved in the county?
Rappahannock will always be home. It's where I was born and bred. I moved from the north side of town to the south side of town, all within one mile, and I lived there until I went to college. I had the experience of going to Scrabble School, which is a Rosenwald school, for four years. [Note: The Julius Rosenwald Fund helped build more than 5,000 schools for black students during the Jim Crow segregation era between 1917 and 1932. The Rosenwald schools that served Rappahannock County operated until schools were desegregated in 1968]. 
I was part of the students that went through integration during those formative years. I was 10 years old when I went to Sperryville elementary for two years — fifth and sixth grade — and then I was part of the first seventh grade at the new Rappahannock County elementary school, where it's located today. So there's a lot of memories there, a lot of history there. 
But it is a county pretty deeply lacking in diversity…
And I think it's for a few reasons. Even when I finished school … there wasn't any path for me to have a career in Rappahannock. So I needed to go someplace else to start a career.
Another reason is they passed an ordinance … that you had to have to 25 acres to build a house. Now, I don't know about you, but I don't have that kind of money sitting around to be able to build a house … There's not much rental property. So there are things that have occurred over the years that have been adverse to having a diverse population.
How are you planning to celebrate Juneteeth this year?
I received a post card about a virtual Juneteeth ceremony from Orange County. It's being sponsored by the Orange County African-American History Society and they have a partnership with James Madison's Montpelier. That's the celebration I've attended for the last couple of years. It's a question mark right now. I certainly have that on my calendar. But at the same time, I'm part of a planning team that is trying to put together a rally in Rappahannock.
Editor's note: Governor Ralph Northam this week announced that he intends to mark Juneteenth as a permanent paid state holiday, starting by giving state employees a day off this Friday, June 19. Virginia has long marked Juneteenth by issuing a proclamation, but the date has not previously been considered a state holiday.
---
Recommended resources
Watch:
• "The Roots," TV miniseries by Alex Haley (streaming on Hulu)
• "Eyes on the Prize: America's Civil Rights Movement," PBS series. 
• A play or movie by Oscar Micheaux, Lorraine Hansberry, Spike Lee, John Singleton, Ava DuVernay, Ryan Coogler, Denzel Washington, Gordon Parks, Jordan Peele, Robert Townsend, Lee Daniels, Sidney Poitier. 
Read:
• James Baldwin, Maya Angelou, Toni Morrison, Zora Neale Hurston, Alice Walker, Ralph Ellison, Langston Hughes, Richard Wright, W.E.B. DuBois, Frederick Douglas, Rev. Dr. Martin Luther King, Jr., and Malcolm X, just to name a few.
Visit (virtually for now):
From the RappNews archives
• Rappahannock County's stunning past: One year before the start of the American Civil War, Rappahannock County's white population barely outnumbered its tremendous number of enslaved, according to the 1860 census.
• Horseshoe Inn was 'in' place to be:A convenience store, dance hall, restaurant and home for the Butler family. People today still know the Horseshoe Inn for great food (friend chicken and potato salad in a dixie cup) and great service.
• An anomaly for his time: James Arthur Engham was an early African-American entrepreneur, innovator, man of many trades
A visual history