How to vote in Rappahannock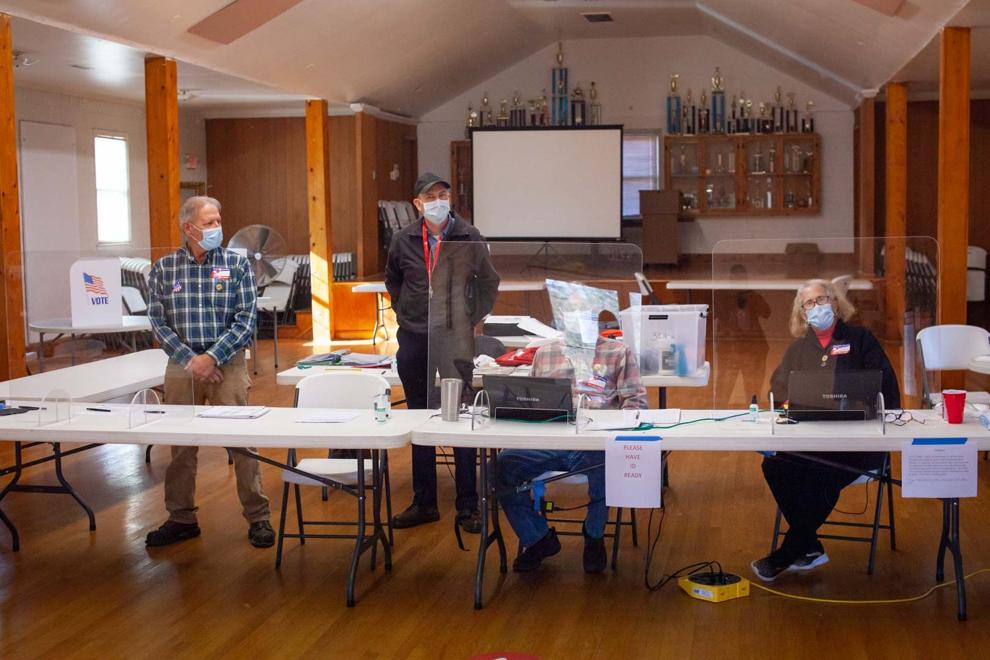 In Virginia, there are numerous ways to vote. One option is to simply head to the polls on Election Day, Nov. 2, between 6 a.m. and 7 p.m. with a valid voter identification card to cast a ballot in-person.
Registering
The last day to register to vote in Virginia was Tuesday, Oct. 12. For future reference, mailed voter registration applications must be sent to the Rappahannock County Voter Registration Office postmarked on or before that deadline. Would-be voters can register online at https://vote.elections.virginia.gov/VoterInformation or at the Voter Registration Office.
Early in-person voting
Early voting began Sept. 17 and can be done Monday through Friday until Oct. 29 between 8 a.m. and 4 p.m. at the Voter Registration Office. It can also be done between 8 a.m. and 4 p.m. on Saturday Oct. 23 and Saturday Oct. 30, the last day to vote early in person.
Mail voting
Voters can also submit their ballots by mail, or absentee, which is recommended by Rappahannock County amid the pandemic. To do so, ballots must be requested from the Virginia Department of Elections, and once received, delivered back either by hand to the Voter Registration Office, located 262A Gay St. in Washington, or mailed to the office's mailing address, PO Box 236 Washington, Virginia 22747-0236. Friday, Oct. 22 is the last day to request a mail ballot. 
Absentee or mail ballots must be returned (sealed in Envelope B which is to be signed by the voter and sealed in a provided return envelope) to the Voter Registration Office or their polling place by 7 p.m. on Election Day to be counted. Those who were mailed a ballot, but change their minds and wish to vote in-person on Election Day must bring their ballot to their polling place, according to Rappahannock County Registrar and Director of Elections Kim McKiernan.
All Absentee voted ballots that are returned via mail must be postmarked on or before Election Day and received in the Voter Registration Office by noon on Friday, Nov. 5 to be counted. Absentee ballots can also be placed in a drop-box at the Voter Registration Office door before 7 p.m. on Election Day. If voting by mail, the return mailing address can't be listed as a PO Box, McKiernan said.
In-person voting
Hampton District: Precinct 101 — Washington Volunteer Fire and Rescue, located 10 Firehouse Ln.

Jackson District: Precinct 201 — Amissville Fire and Rescue, located 14711 Lee Hwy.

Piedmont District: Precinct 301 — Sperryville Volunteer Fire Department, located 11871 Lee Hwy.

Stonewall-Hawthorne District: Precinct 401 — Castleton Community Volunteer Fire Company, located 593 Castleton View Rd.

Wakefield District: Precinct 501 — Flint Hill Volunteer Fire and Rescue, located 945 Fodderstack Rd. Precinct 502 — Chester Gap Volunteer Fire Department, located 42 Waterfall Rd.
Election officials request that voters wear a mask to the polls. Election officials will sit behind plexiglass with PPE and voters will be socially distanced.
---
Notes: Candidates are listed in alphabetical order; * Incumbent
Board of Supervisors
Piedmont
Cliff Miller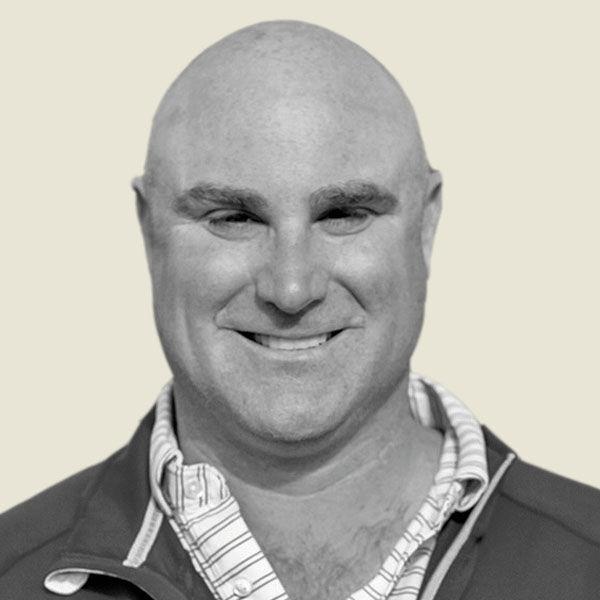 Born and raised in Richmond, but visited Rappahannock on weekends since his family owned the Sperryville property where his restaurant, Headmaster's Pub, is now located. Attended Dartmouth College for undergraduate degree and earned an MBA from the University of Virginia.

Returned to Rappahannock after nearly a decade on the west coast working in finance. Became disenchanted with city life and yearned for a rural lifestyle. Originally moved to Rappahannock with the intent of only staying a year, but didn't leave.

Running for supervisor to bridge the divides he believes are handicapping discourse and civility within the community — oftentimes when national politics are unnecessarily injected.
How should Rappahannock approach its future?
County should walk a fine line between preserving open spaces, rural feel and lack of development while also finding room to permit businesses that offer jobs and attract young families.

Encourage tourism since Sperryville is near Shenandoah National Park.

Work to boost existing businesses and encourage development of new ones — so long as they don't dampen Rappahannock's prized rural character — to serve both residents and tourists who frequent the park.
How to address lack of universal broadband?
Broadband expansion is critical to Rappahannock's future success, but he isn't sure how to best attain it.
Where to allocate stimulus funds?
Infrastructure, broadband expansion and determining how to combat declining enrollment in the public schools.
Why should voters elect you?
Is willing to have his mind changed, remains focused on working to tackle tough issues as a united community, and rarely enters negotiations with an agenda.
---
Christine Smith*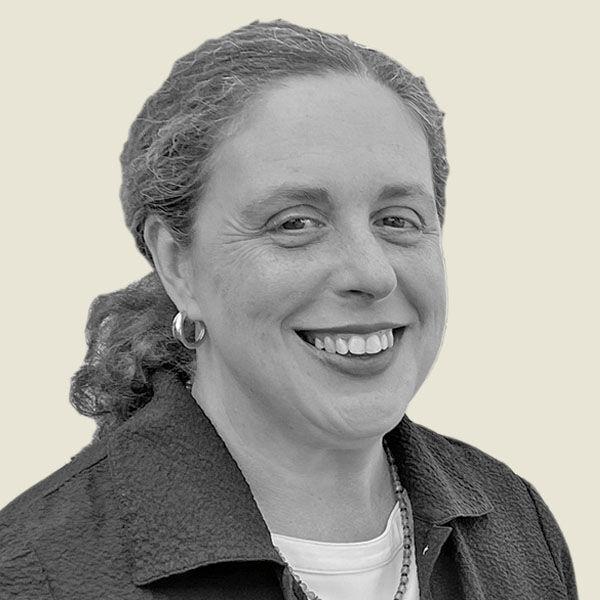 Was first elected to the board in 2017 and was appointed as chair in January 2020. Smith served as chair for a year before Wakefield Supervisor Debbie Donehey was appointed in 2021.

Grew up in rural Delaware and moved to Rappahannock in 1985. Attended Wakefield Country Day School and then Lord Fairfax Community College before transferring to Mary Washington College in Fredericksburg.

Lives in Sperryville with her husband, Ryan Allred, and two sons who attended school in the county.

Works as an account manager with Communications Corporation of America in Culpeper County.
How should Rappahannock approach its future?
While some growth is inevitable, the county's Comprehensive Plan envisions a county with little to no growth.

Proposed reviewing the family subdivision section of the zoning ordinance to allow more generations to live on their family's land together. That would hopefully bring young families who otherwise might not be able to afford to live here.

Because of the pandemic and the state of the housing market, it's hard to say how the county can maintain its character while still attracting younger residents.
How to address lack of universal broadband?
Acknowledges the need for better broadband in the county, but wants to take a look at more diverse and less expensive options to address the issue.

Abstained in supervisors vote to continue onto its agreement with private partner All Points Broadband to bring universal broadband to the county.

Concerned about the possibility of having to raise taxes to afford a universal broadband plan, saying the county could drive out the people its trying to serve.

Will continue to support a diverse approaches to broadband coverage, like satellite technology through SpaceX's Starlink and other methods with local service providers.
Where to allocate stimulus funds?
Would like to see those funds used for broadband initiatives and water and sewer infrastructure.

Also supports using stimulus money to install digital speed display signs around Sperryville to prevent speeding.
Why should voters reelect you?
Because she works hard and knows how to get things done.

She's investigated the challenging traffic issues, including marking pedestrian crossings, closing Water Street to through trucks and advocating for further improvement.

Worked to avoid tax increases, oversaw the adoption of the new, more protective Comprehensive Plan and signed the refuse and recycling agreement with Page County that saves the county a quarter of a million dollars annually.
---
Stonewall-Hawthorne
Van Carney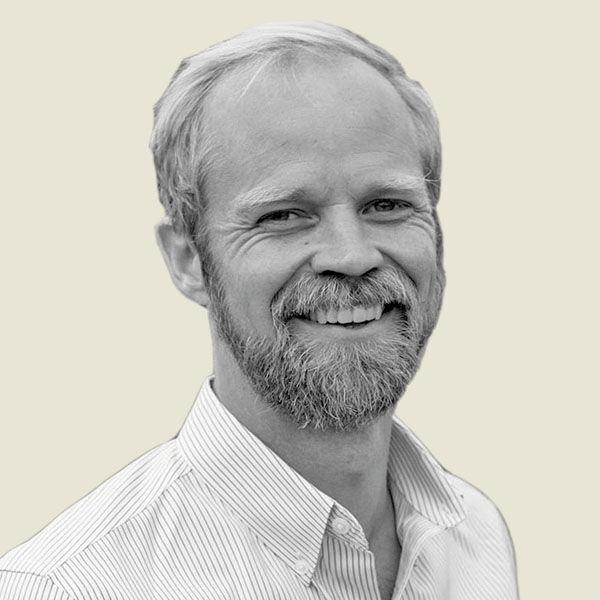 A Rappahannock native living in Woodville with his wife and three kids.

Owns Pen Druid Brewing, a brewery in Sperryville named after his grandparents' farm located down the Thornton River.

Graduated from George Mason University with a bachelor's in philosophy. 
How should Rappahannock approach its future?
Intends to keep the county rural, and that the answer to attracting more families to the area is to expand broadband.

Expanding internet will not change the visual aesthetic of the county. It will increase enrollment in the public schools and allow more families to move in and work from home.

Explore creating comprehensive plans for each of its villages to look at the needs of each town. That could be done by hiring professional planners and seeking public input about the future of each.

Maintain the county's strict zoning ordinances to preserve the scenic aesthetic.
How to address lack of universal broadband?
The Board of Supervisors made a fantastic decision in moving forward with their agreement with All Points Broadband to dramatically expand broadband in the county.

The last thing residents need is for their taxes to go up, and that the county needs to make sure that the taxpayers are not burdened by broadband expansion.
Where to allocate stimulus funds?
Fire and rescue operations should receive some stimulus since they've had fundraising difficulties because of the pandemic.

The county Water and Sewer Authority, since they've has requested some stimulus to make repairs to sump pumps in Sperryville.

Broadband should receive a portion of the stimulus funds.
Why should voters elect you?
Will listen and work with people in the district in a productive way and bring people together to solve whatever issues are at hand.

Having a family business in the county puts his future squarely in the hands of Rappahannock, and that being a small business owner has kept him connected to the community.

Running a business with his two brothers has taught him about having to reach a consensus to make decisions, especially with money.
---
David Konick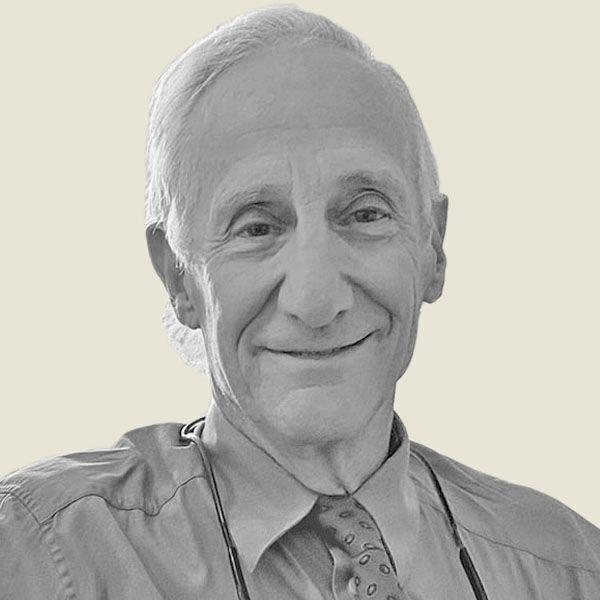 Born in rural Delaware, but moved to Philadelphia where he graduated from high school. Moved to Washington, D.C. for college where he attended George Washington University for undergraduate and later law school.

Purchased property in Rappahannock in 1970s while in law school and became a weekender until graduation in '77 when he and his now-ex-wife moved to the county full time to raise a family.

A self-described "general practitioner" of law, does litigation, contracts and estates, among others with a specialty in zoning.

Held a number of roles in county government, including on the Board of Zoning Appeal and most recently as chair of the Planning Commission before the term expired in 2020 and he wasn't reappointed
How should Rappahannock approach its future?
Concerned about urban sprawl from surrounding metropolitan areas, including parts of Fauquier and Culpeper counties, coalescing onto Rappahannock.

Argues that the county's zoning ordinance, which is based on the now rapidly developed Fauquier's guidelines, is inadequate in safeguarding rural spaces and needs updating.

Future developments should be built within or close to the existing villages. The problem: village boundaries aren't clearly defined, leaving open the possibility for development to encroach into rural zones. If elected, he plans to clearly define the lines.
How to address lack of universal broadband?
Broadband expansion, while necessary, could also increase growth pressures in the county.

In favor of the Broadband Authority, but is concerned with where the body is headed with All Points Broadband promising to provide relatively cheap fiber. He argues it could preclude officials from installing other emerging broadband technologies, including SpaceX's Starlink.

Worried broadband providers aren't public utilities, meaning the services aren't subject to government regulation.
Where to allocate stimulus funds?
Rappahannock should invest in formalizing its financial outlook to guide where stimulus should be allocated. 

County should wait for additional federal guidelines for how the money can be spent while also consulting with departments and other stakeholders to determine where funds are needed.
Why should voters elect you?
Would bring to the job years of experience in county government and institutional knowledge of land use in the area.  
---
School Board
Piedmont
Rachel Bynum*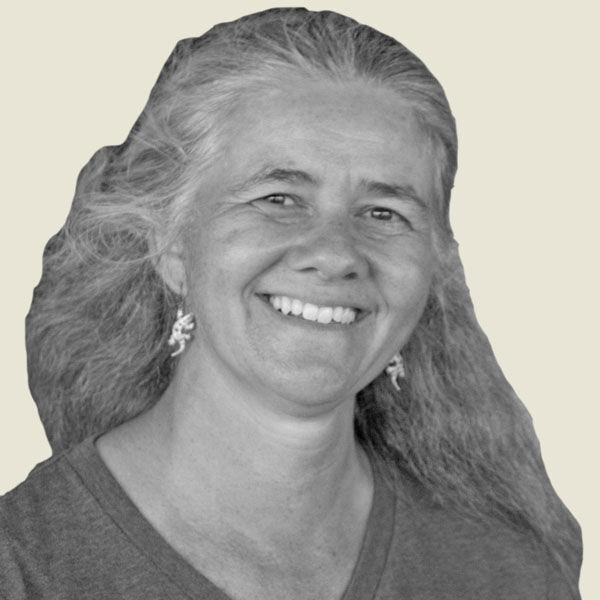 Grew up in Connecticut and went to college in Minnesota for a degree in environmental studies and met her husband. 

Moved to Loudoun County after to work on a vegetable farm and wanted to run her own, bringing her to Sperryville. Moved to Rappahannock County in 1999 to pursue a career in agriculture.

Her first job in Rappahannock, beside farming, was as a substitute teacher in the public schools. Became a leader on the PTO when her kids were younger.

Operates Waterpenny Farm in Sperryville alongside her husband.

Campaign is focused on promoting community and civic responsibility. Being a responsible citizen is more important now, amid the pandemic, than ever before.
Thoughts on the School Board's COVID-19 response?
At first was critical of the schools' response to the pandemic when the academic year began amid a surge of the virus, but has since applauded the schools for increasing transparency efforts and working to mitigate spread. 

Following public health guidelines should not be controversial.

The School Board's decision not to mandate masks at the beginning of the year was 'very political.' 

Schools should continue to promote vaccines.

Supports vaccine mandates, but isn't actively pushing them.
How to address declining enrollment?
Schools must become more attractive to people with the financial means to afford moving to Rappahannock from Northern Virginia and elsewhere. It should also be desirable for the growing Latino population.

Lack of extracurriculars and sports hurts the schools since those are what parents look for when deciding to send their kids.

Schools also need to become more welcoming to diverse groups of people who share diverse beliefs.
Where to allocate stimulus money?
Pay for more teachers to address learning loss. 

Investing in solar energy to save the schools money in the long-run. 
Why should voters re-elect you? 
Takes the job very seriously and has been able to connect the schools with people who offer resources and intellectual capital. Helped to hire the schools' first social worker and served as the School Board's liaison to the Headwaters Foundation, among other accomplishments.
---
Lilla Fletcher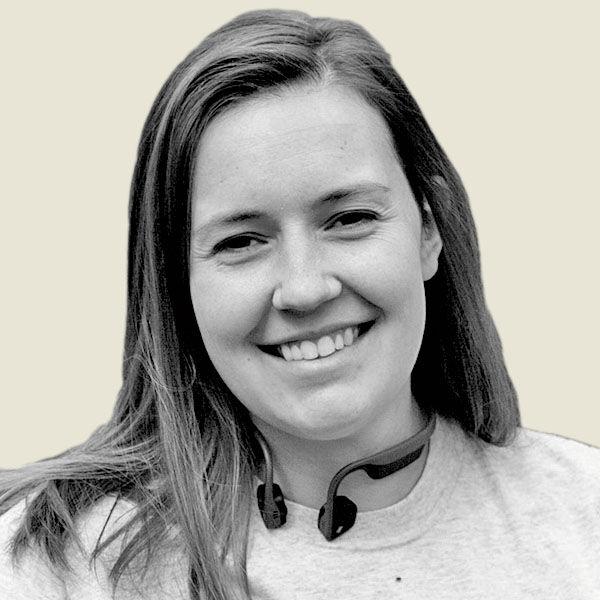 Farmer and founder of the HelpingHannock Facebook group — a page created at the start of the pandemic to help connect the community and assist neighbors in need.

Lives in Sperryville with her husband and two-year-old son. Was born and raised in Rappahannock County but did not attend Rappahannock County Public Schools.

Fletcher is a write-in candidate, meaning she did not go through the process of collecting signatures from residents within her district to appear on the ballot.
Thoughts on the School Board's COVID-19 response?
Closing the schools for several days at the beginning of the year was the correct decision, saying it may have prevented the system from having to shutter for much longer if there was an uncontrollable outbreak.

Doesn't believe the schools should mandate masks or vaccines, and that parents should be able to make that decision for their kids.

Would support a vaccine mandate for staff and faculty as long as the district was committed to honoring medical and religious exemptions.

Claimed that there is "scientific evidence on both sides" of the masking argument and declined to take a position on the efficacy of masking since she is not a medical professional.
How to address declining enrollment?
The problem is indicative of the county's declining population and fewer younger families moving to Rappahannock.

Rappahannock currently has a great number of students and is able to focus on contact tracing and to keep the numbers of positive cases down.
Where to allocate stimulus money?
Suggested the schools should invest in outdoor tents so students could sit outside, spread out and enjoy the fresh air.

Expanding a program in the high school that allows students to enroll in specialized, career-driven courses.
Why should voters elect you? 
Because she is somebody who believes in the community and hopes to see it prosper.

Working with kids is her passion, so she left college to become a nanny. She learned a lot about different parenting styles, which taught her how to respect people's choices, even if some disagree.
---
Stonewall-Hawthorne
Larry Grove*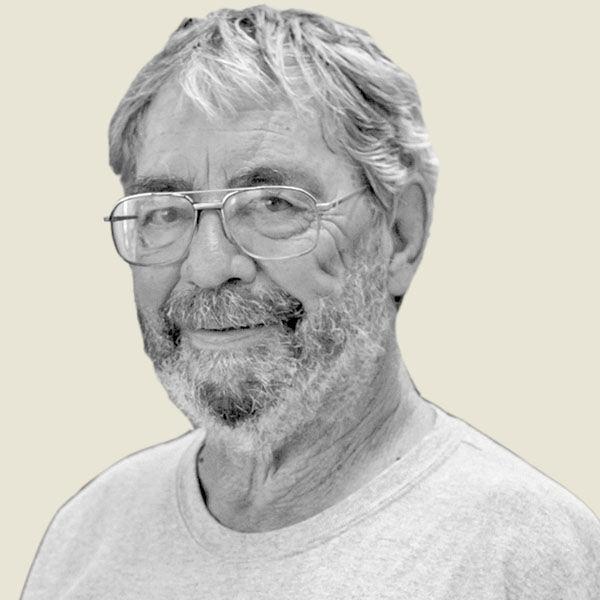 Grew up in northeast Washington, D.C. His family moved to Arlington County where he graduated from high school and eventually returned for an extensive career in public school teaching and administration.

Earned a bachelor's degree in physical education from East Carolina College and a master's degree from Virginia Polytechnic Institute and State University.

Served as a teacher, a guidance director and a principal in Arlington County Public Schools for 20 years. He worked as an educational consultant for Arlington, Manassas and Manassas Park City Schools, and consulted on behalf of the U.S. Department of State's Office of Overseas Schools.

Moved to Rappahannock County with his wife upon retirement near the turn of the century to become livestock and grass farmers. They co-own Belle Ridge Farm in Woodville.

Serves on the Sperryville Volunteer Rescue Squad as a driver and exterior firefighter who extracts people from car accidents.
Thoughts on the School Board's COVID-19 response?
When the School Board debated masks, he attempted to reach a compromise — masking students only in elementary and not high school — but failed.

Universal masking could have prevented dozens of students from becoming ill and quarantined.

Will push for universal masking until the Virginia Department of Health says masks are no longer necessary.

Supports vaccine mandates.
How to address declining enrollment?
School Board must come up with plans to incentivize young people to stay in the county and raise kids, in addition to a policy that allows certain out-of-county residents to send their children to Rappahannock for school.

At the end of the day, providing quality instruction is key to attracting families.
Where to allocate stimulus money?
Revitalize school buildings' infrastructure and install solar panels. Pool funds for expanding instruction.
Why should voters re-elect you? 
Has 54 years of experience in education, understands how schools work and students' needs. 

Was at the forefront of several school initiatives, including the integrated telehealth program with Valley Health.
---
Rod Osborne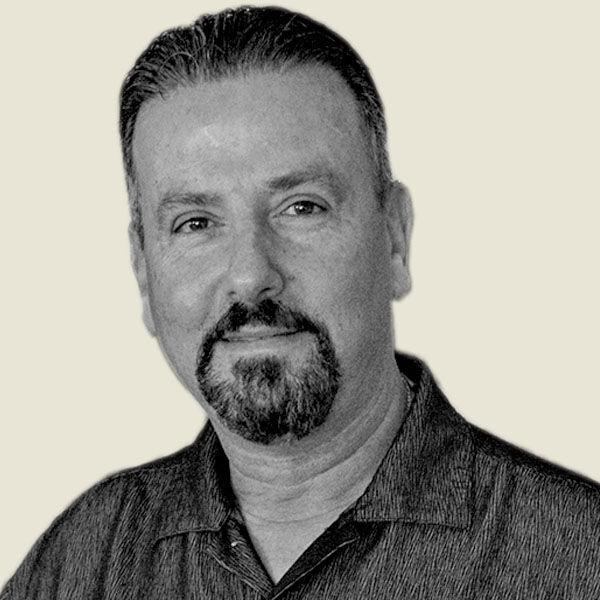 Lives in Castleton and has resided in Rappahannock County for 20 years where he lives with his wife and two sons. 

Retired from his position as a major at the Prince William-Manassas Adult Detention Center after serving in public safety for 35 years.

Served on the High Intensity Drug Trafficking Area Board of Prince William County, the advisory board of East Coast Polytechnic Institute University and the Prince William Adult Basic Education Board.
Thoughts on the School Board's COVID-19 response?
The board has done a good job listening to constituents about what they want with regards to masking policies and social distancing.

Vaccines shouldn't be mandatory, and parents should decide what is best for their children. But, students and faculty should be encouraged to get vaccinated.

Parents should get to decide whether or not their children wear masks in schools.
How to address declining enrollment?
The bottom line is that parents should be more involved in what their children are learning.

The district should be more transparent about what is in students' curriculum, which doesn't mean parents should be invited into the classroom, but that the district should be willing to sit down with parents to outline the curriculum.
Where to allocate stimulus money?
Enhancing whatever COVID-19 mitigations are currently in place.
Why should voters elect you?
It's time for a new perspective on the board, and that incumbent Larry Grove has already had his opportunity to make an impact on the school system.

While he does not have a background in education, he's seen how much of a difference education can have on a person's life after experience running a GED program at the PWC detention center.
---
Virginia House of Delegates
18th District
Dr. Doug Ward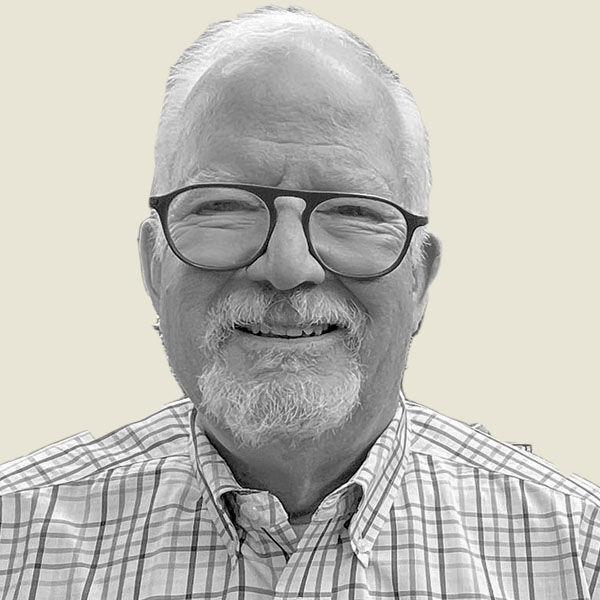 A Democrat, originally from New Jersey and currently resides in Sperryville. Has lived in Rappahannock County for 12 years.

Graduated from college and joined the Peace Corps, where he spent three years teaching junior high school in a small village in Liberia, along the coast of western Africa.

Went to medical school and became a doctor specializing in HIV and AIDS. He also completed a fellowship in infectious diseases at the National Institutes of Health.
Issues important to your campaign?
Protecting the environment and providing free tuition for community college and trade schools.

Investing in clean energy, such as wind, solar and possibly micronuclear.
How to address health care and abortion?
While pleased to see the Virginia General Assembly expand Medicaid in 2018, he wants to work to make health care even more affordable and accessible for people in rural parts of the state.

As some state legislatures across the country pass restrictive abortion laws, he's opposed to abortion restrictions.

Rather than approving restrictive measures, lawmakers should try to prevent unwanted pregnancies by investing in Planned Parenthood and providing free contraception.
Where to allocate stimulus funds?
Broadband initiatives, raising teacher salaries and making repairs and improvements to physical school buildings.
Why should voters elect you?
Because his opponent has been in the General Assembly for 10 years and "hasn't done anything significant."

Will work to continue what the General Assembly did last session, including making health care more accessible to rural communities and promoting clean energy jobs.
---
Del. Michael Webert*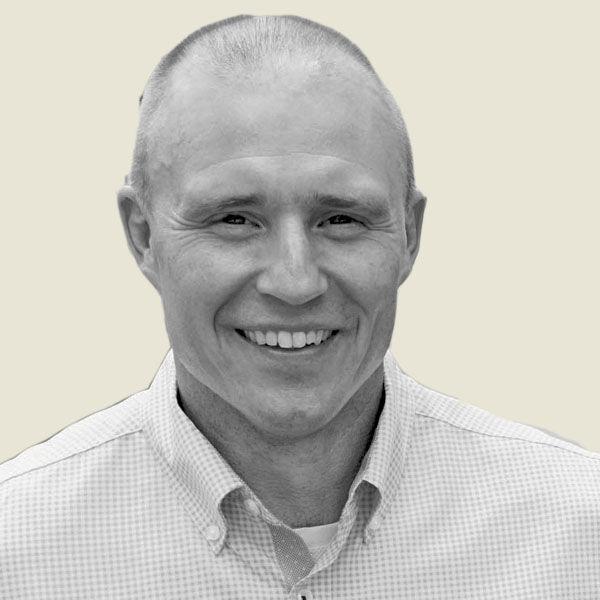 A five-term Republican incumbent in the Virginia House of Delegates' 18th District.

Grew up in Denver, but has had family in Fauquier County spanning generations. Moved to Virginia in 2000 to be with family after having a bad time in college in New York.

Lives in northern Fauquier with his wife where they run a local farm and raise cattle, sweet corn and other produce. Sits on the Fauquier Livestock Exchange Board.
Issues important to your campaign?
Improving the Piedmont's business environment, describing"over regulation" of small businesses with regards to zoning permits and tax forms.

Hopes to ensure that expansion of solar as a primary source of energy doesn't tarnish the Piedmont countryside.

Combating surge in murders in Virginia, not villainizing police in criminal justice reform discussions, and ending any state programs that allow inmates to be released from prison early.

Keeping schools open amid the pandemic.
How to address health care and abortion?
Further expanding health care programs, including medicare and medicaid, would "bankrupt" the commonwealth.

Would hate to see late-term abortions become easily accessible in Virginia. He was born prematurely and miraculously survived.
Where to allocate stimulus funds?
Allocate money toward broadband and schools to help them emerge from the pandemic, while providing mental health resources to students.

Suggested giving the money to fast food employees who chose to work amid a nationwide labor shortage.

Defended his voting against the legislature's most recent bipartisan budget bill, saying it was too loose with defining how pandemic stimulus money could be spent. The bill increased funding for mental health resources, universities and broadband, among others.
Why should voters elect you?
Understands the district very well and will continue to fight for small businesses while protecting natural resources and constitutional rights, including gun rights.
---
In-depth profiles of the candidates
The Rappahannock News interviewed all of the local candidates vying for Rappahannock County …