'I was on the East Front of the Capitol and saw nothing that was remotely disturbing'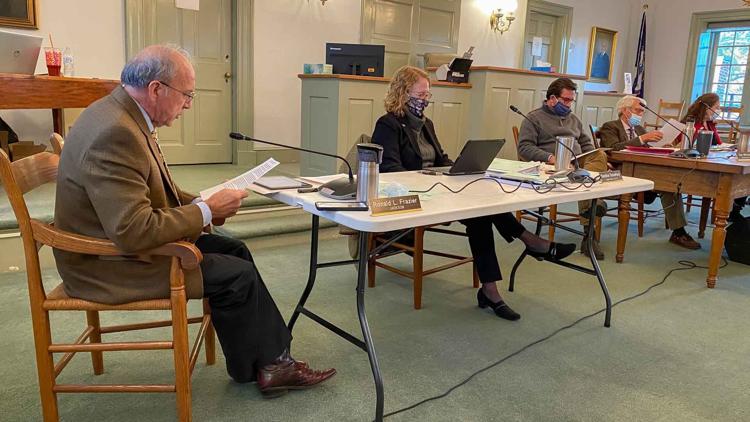 Rappahannock County Supervisor Ron Frazier confirms to the Rappahannock News that he was among those supporters of President Donald Trump who assembled at the U.S. Capitol last Wednesday afternoon to protest the Electoral College vote count certifying Joe Biden as the next president of the United States.
But Frazier says he was not among the mob that breached the U.S. Capitol building.
We reached out to Rappahannock's longest serving elected representative to get his perspective on the ensuing riot within the U.S. Capitol complex and also to see whether he might have any photographs of himself or others participating in the march to share with this newspaper or perhaps even the FBI, which is seeking to identify through still pictures and videos those individuals involved in the violent activities within the U.S. Capitol and surrounding areas on Jan. 6.
"I was on the East Front of the Capitol and saw nothing that was remotely disturbing," Frazier writes to this newspaper. "I have no pics of me. However, I was interviewed by a young lady from Long Island for a 'documentary' she was doing."
During the hours of the insurrection against the United States, Frazier had posted over social media: "We were on the ground. Not sure about any property damage but a woman that tried to breach was shot."
The supervisor, in retrospect, was referring to 39-year-old Ashli Babbitt, a San Diego military veteran who had become increasingly intrigued with the conspiracy theories of QAnon and others in the far right wings. Sporting a Trump flag around her neck, she was at the front of the crowd of rioters who smashed the glass of the door leading to the Speaker's Lobby of the Capitol.
As seen on video, Babbitt was hoisted by several men up to the rim of the broken window, and upon poking her head through the opening she was fatally shot by a U.S. Capitol Police officer in plain clothes.
Another U.S. Capitol Police officer, 42-year-old Brian Sicknick of Virginia, was also killed during the assault on the Capitol, reportedly struck by a fire extinguisher turned into a weapon by one or more of Trump's supporters.
Apart from Babbitt, three other Trump loyalists died during the protest, one of them — 34-year-old Rosanne Boyland of Georgia — crushed to death in the melee, according to her family.
Two other Trump supporters reportedly died of natural causes.
---
{ Sign up for the C-19 Daily Update, a free newsletter delivered to your email inbox every morning. }