"We are so excited to have this type of media coverage for Rappahannock County"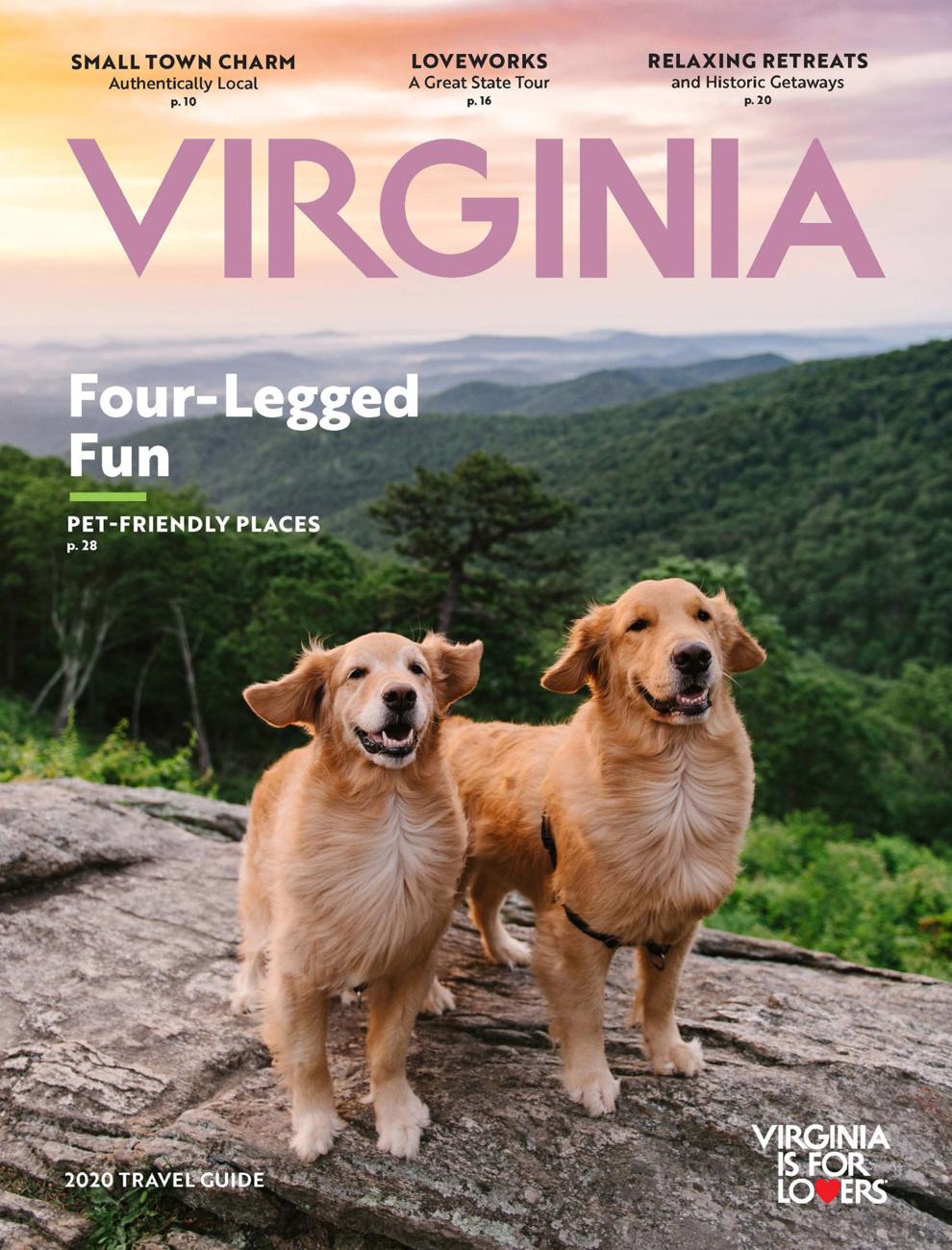 Hazel Mountain Overlook, which provides a breathtaking view from Skyline Drive of the Sperryville region and its surrounding foothills, is featured on the cover of the widely distributed 2020 Virginia Travel Guide, released this week by the Virginia Tourism Corporation. 
"We are so excited to have this type of media coverage for Rappahannock County," says Theresa Wood, President of Businesses of Rappahannock. "For the past two years Businesses of Rappahannock, on behalf of the entire county, has worked hand-in-hand with Virginia Tourism to obtain this much needed media coverage."
Hazel Mountain Overlook is a short distance south of Shenandoah National Park's Thornton Gap Entrance Station, just beyond Mary's Rock Tunnel and Buck Hollow Overlook. 
"Our goal is to bring visitors to the area while protecting the rural beauty that makes us uniquely different from our neighboring counties," says Wood. "We are thankful for the amazing team in Richmond that has helped every step of the way and to our local partners and businesses who have participated with great enthusiasm." 
Rita McClenny is President and CEO of Virginia Tourism Corporation. 
"The Virginia Travel Guide is the perfect way to learn about our vibrant communities, attractions and people through the experiences of those who know Virginia best," she says (McClenny was scheduled to visit this area last week, but the surprise snowstorm kept her away).
In addition to featuring Rappahannock's Hazel Mountain Overlook, the 2020 Virginia Travel Guide highlights include pet-friendly getaways, "love" adventures (Virginia now boasts more than 200 giant LOVE signs statewide and one mother-daughter duo has made it their mission to visit them all), relaxing retreats, and charming small towns.
The guide will be available for the next 12 months and is used to promote Virginia across the country and around the world. Those without internet can call 1-800-VISITVA to request a free copy of the 2020 guide.