X-ray machines obtained through generous Valley Health donations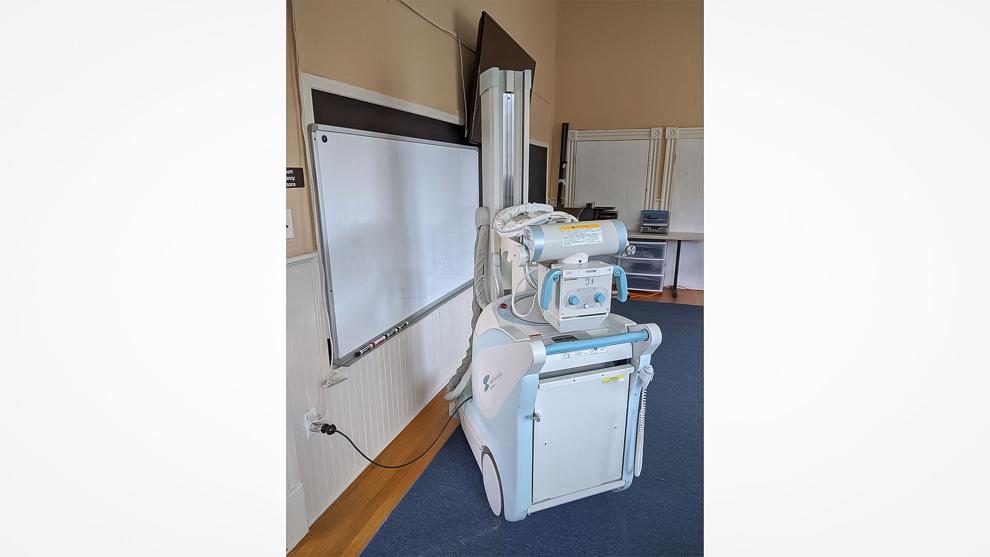 Radiological Technician (Virginia Limited License) and Medical Billing are the two newest Rappahannock Center for Education (RappCE) classes to be offered in 2021.
The Rad Tech class, to be taught by Chris Nugent (RCHS class of 2009), will train students to perform x-rays of the chest and extremities. 
Nugent is currently the Radiology Operations Manager at Inova Loudoun Hospital. 
These skills are highly sought by local medical offices, urgent care centers and hospitals, according to RappCE. Students completing the class will be required to perform 20 x-rays in a clinical location, take and pass a national certification exam, and then apply to the Virginia Board of Medicine to obtain their license to practice. The class is 12 weeks long, taught in person and online on Saturdays beginning in February.
Nugent says he is thrilled at the opportunity to be able to come to Rappahannock and provide students with the foundational skills required to build a career in radiology.
"Rappahannock is a truly amazing place, a place I will always call home, and it feels amazing to give back to a community that gave me so much," he says.
The lab at RappCE is now equipped with a chest x-ray machine and a portable x-ray machine, both donated by Valley Health. Both will be used to replicate the experience students will face in an actual x-ray lab.
"When we teach our classes, we try to make them replicate the workplace as much as possible. For the Radiologic Tech limited license program, we thought it would be a good idea to get actual x-ray equipment in our lab so that students would get hands-on experience with the equipment rather than just reading about them in a textbook," RappCE founder Doug Schiffman tells the Rappahannock News.
"While both the chest x-ray and the portable x-ray machines do not emit any radiation, they are the same machines one might see in a medical facility and are fully operable. We obtained them through a generous Valley Health donation."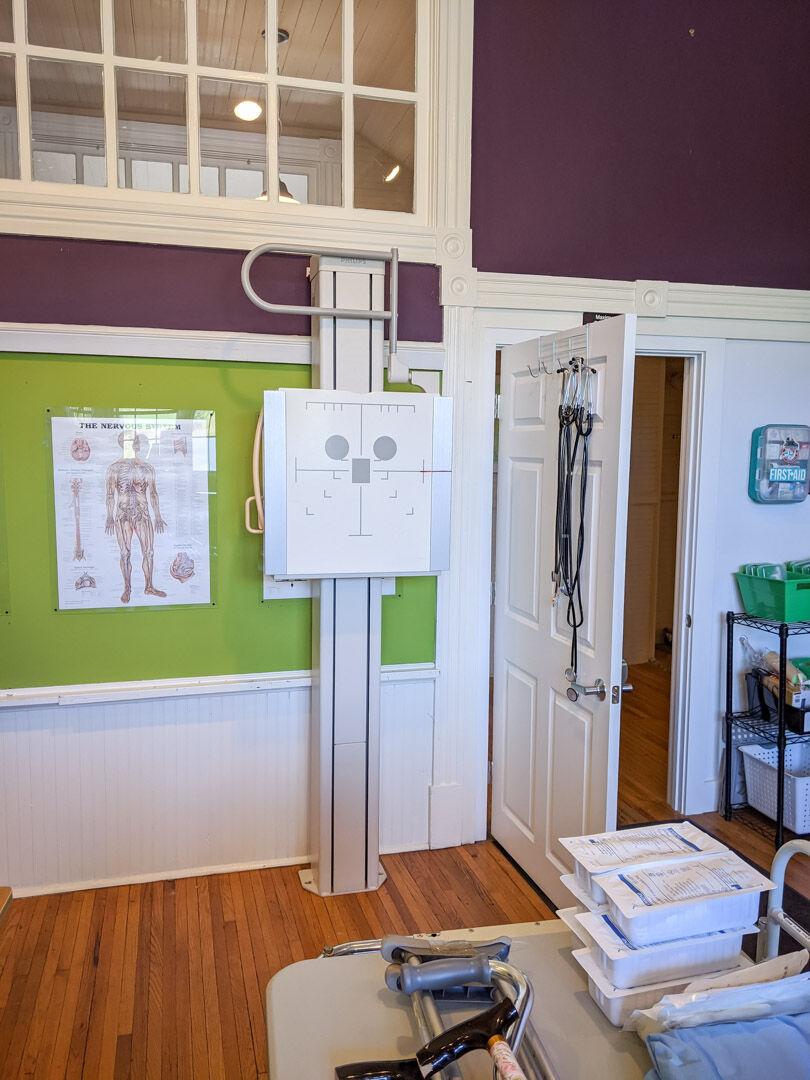 Meanwhile, Medical Billing is an entry-level program, designed for students interested in a career on the administrative side of healthcare. Medical billers work in medical and hospital settings and also from home, making it an attractive option for part-time and gig-style workers. 
This class will be taught entirely online, with students having access to lectures, videos and digital curriculum, including a textbook, quizzes and exams. 
All applicants must be comfortable with remote/virtual learning and have access to reliable internet. The class is 14 weeks long, taught online on Wednesday evenings beginning in February. 
To be certified, students will need to take and pass the National Health Careers Certified Billing and Coding (CBCS) exam. The instructor, Shannon Coschia, currently teaches this class at Virginia Western Community College.
Lindsay Sonnett, RCHS class of 2004 and director of admissions & development and Allison Jenkins, RCHS class of 2006 and the CCMA program director, are excited to head up the leadership team, creating exciting workforce opportunities in Rappahannock County.
---
{ Sign up for the C-19 Daily Update, a free newsletter delivered to your email inbox every morning. }
---