'We realized a lot of our absences are due to going to regular appointments'
A new partnership between Rappahannock County Public Schools and Valley Health is about to make health care far more accessible to hundreds of children this school year. Beginning on Aug. 11, RCPS students can get integrated care from a Valley Health pediatric nurse via telehealth at the grant-funded Wellness Center without having to leave school grounds.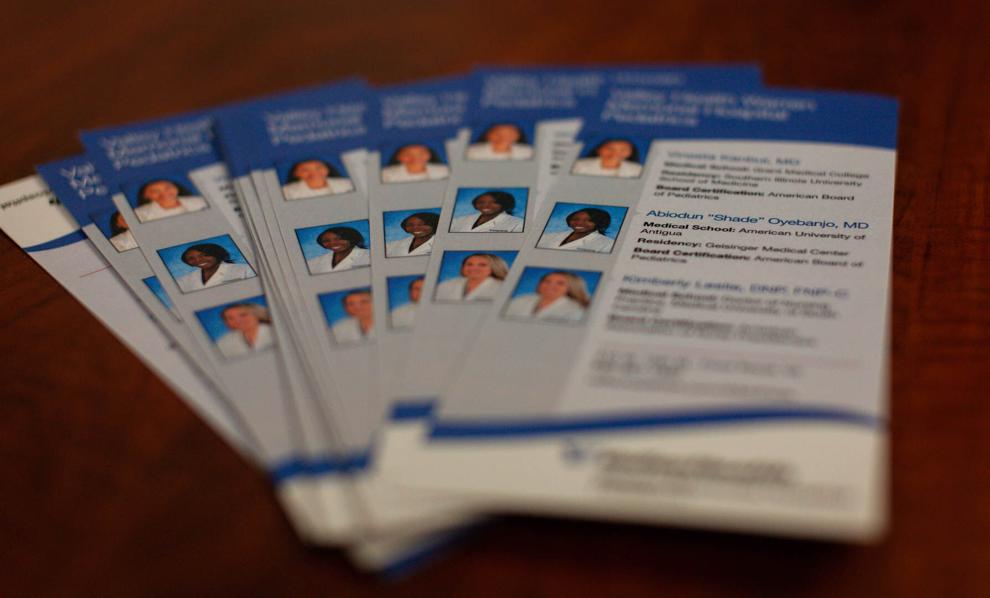 The Wellness Center began providing mental health counseling to students two days a week during the 2020-21 school year through a partnership with Health Connect America, a behavioral health treatment service with an office in Culpeper. But this year, students can go to the Wellness Center for much more. 
"We're really excited that Valley Health has partnered with us in making such a commitment for five days a week with access to a pediatric provider," said RCPS Superintendent Dr. Shannon Grimsley. "That, combined with our mental health component with Health Connect America, really is a great comprehensive model for … access to good integrated care. … When you need follow-ups for chronic care, things like asthma and diabetes and things like that, it can be challenging for working parents." 
Funded by the regionally-based PATH Foundation, the partnership between Valley Health and RCPS is among the first of its kind in Virginia. Grimsley said the idea to provide health care at the school came before the pandemic. "Initially, the conversation was about absenteeism," Grimsley said.
"This was pre-COVID, you know. [We realized], wow, a lot of our absences are due to going to regular appointments and picking up kids to go to the dentist or to doctors' physicals … and [parents] bring all their kids. It was a lot, you know, that all goes into your chronic absenteeism number when calculated by the state."
"Shenandoah had this model that was greatly reducing absenteeism due to that reason, and that's what spurred the whole idea," Grimsley said. "So we went to go see the Shenandoah County school-based health center, and that kind of gave us an idea of, well, how could that work here?"
Susan Stoltzman, a Rappahannock resident and pediatric nurse practitioner, worked with RCPS to secure grant funding and with Valley Health to develop a partnership model. Stoltzman explained how the Wellness Center will work. "Let's say you have an eight-year-old who comes in. He'll present to the school nurse first," Stoltzman said. "So he comes in to see [the nurse], and he's got a sore throat and a low grade fever. And [the nurse] is concerned about strep. And strep or a sore throat is one of the things that could be easily seen via telehealth."
If the parents or guardians give their consent for a telehealth visit, the school nurse will connect their child to a licensed pediatric nurse practitioner through a state-of-the-art telehealth cart equipped with a stethoscope, high definition scopes and other tools. Parents can even join in on the video call with their child and the nurse.
"The telehealth machine will allow [the Valley Health nurse practitioner] to listen to his heart, listen to his lungs [and] see his skin," Stoltzman explained.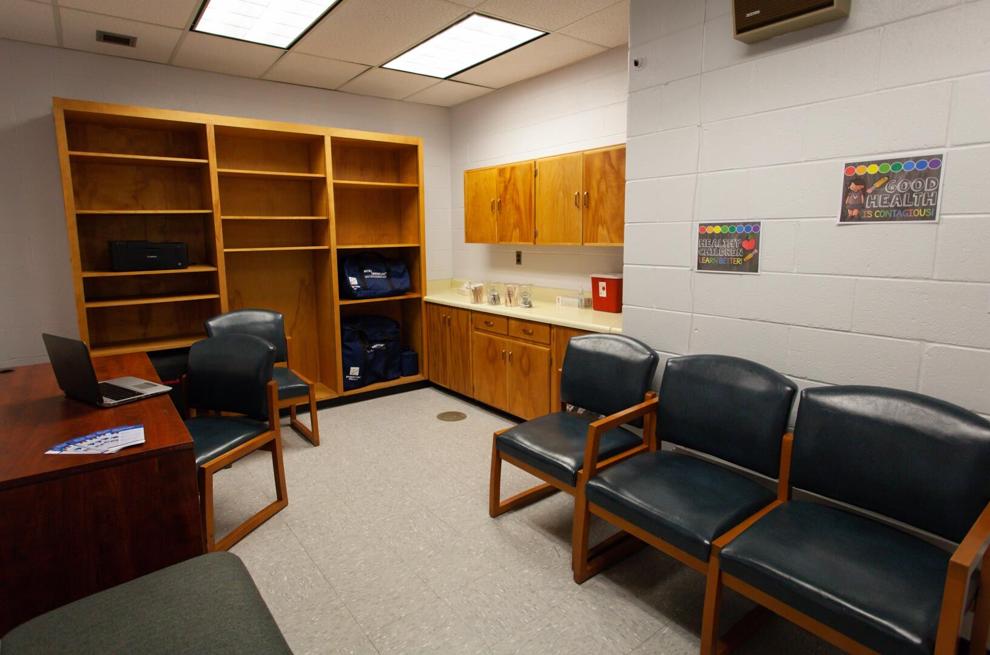 Benjamin Dolewski, director of practice operations at Valley Health, said the goal is to provide personalized care. "[We want] to make it feel like the physician is actually one of the providers in the room. You can hear heart sounds, lung sounds, you can zoom in and out. It's sort of an innovative approach," he said.
Using telehealth, the nurse practitioner can order a strep test, diagnose the infection and write a prescription at a convenient pharmacy even before a parent leaves work to pick up their child from school.
And absenteeism isn't the only problem RCPS and Valley Health hope to address at the Wellness Center. "We see very often in [rural] areas like Rappahannock, that [families] don't come in for their follow-up, they don't come in for their well visit, and then, you know, a problem arises that could have been caught at one of those routine visits that they didn't get to, because, you know, maybe they didn't have a ride or maybe they didn't have insurance at the time or maybe they have a fear of doctors, but I think the inside of the school is going to help with some of that," said Jackie Thomas, a registered nurse at Valley Health. "Hopefully, once we get into the routine visits … we'll be able to pick up on those things."
Before the pandemic, Stoltzman said she believed telehealth would never work in a pediatric care setting. But that all changed when COVID-19 made telehealth commonplace. "I would be very comfortable being a provider on the other side, and I never thought I'd say that," Stoltzman said.
And while at first telehealth took some getting used to, Thomas said she and her colleagues are well versed in it now. "We've used it, we're ready to go, we're really excited about it," she said. 
"We're happy to be partnering with Rappahannock County Schools — they've been fantastic to work with so far. So we're really working hard to try to get everything accomplished that they want and need in their community," Thomas said. 
The Wellness Center will accept Medicaid and commercial insurance. While grant funding from the PATH Foundation totalling $169,000 will cover the initial startup costs, Valley Health anticipates that the Wellness Center will eventually sustain itself through billing. "Even though we're a nonprofit, we want to provide the best access and care we can," Dolewski said. "It needs to be financially sustainable."
Stoltzman also emphasized the importance of financial sustainability. "We'll reevaluate at the end of the school year," she said, adding that RCPS hopes to be a model for other schools that might be interested in providing telehealth to their students.
Correction: Susan Stoltzman is currently a pediatric nurse practitioner and is paid through a PATH Foundation grant to be the Wellness Center Coordinator. An earlier version of this story said otherwise.
---
---