Organizers of Sunday evening's "Community Gathering for Peace and Justice" at Eldon Farms saved the most stirring speaker for last: Bishop Carroll A. Baltimore, Sr., former pastor of the Shiloh Baptist Church in Woodville, who asked the audience of 500 mostly Rappahannock County residents to step for a moment into his shoes of color.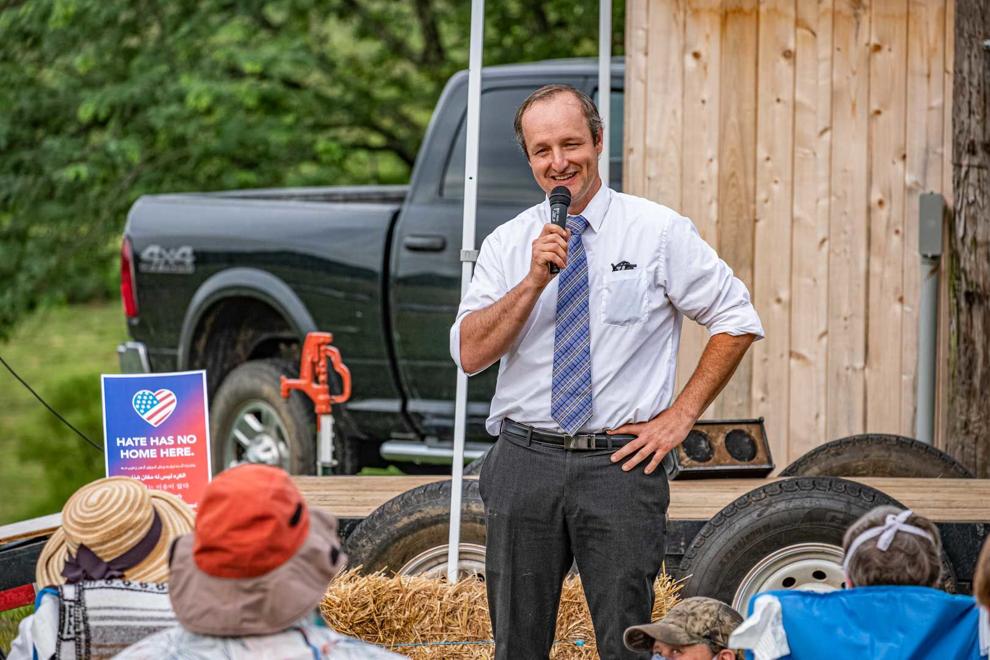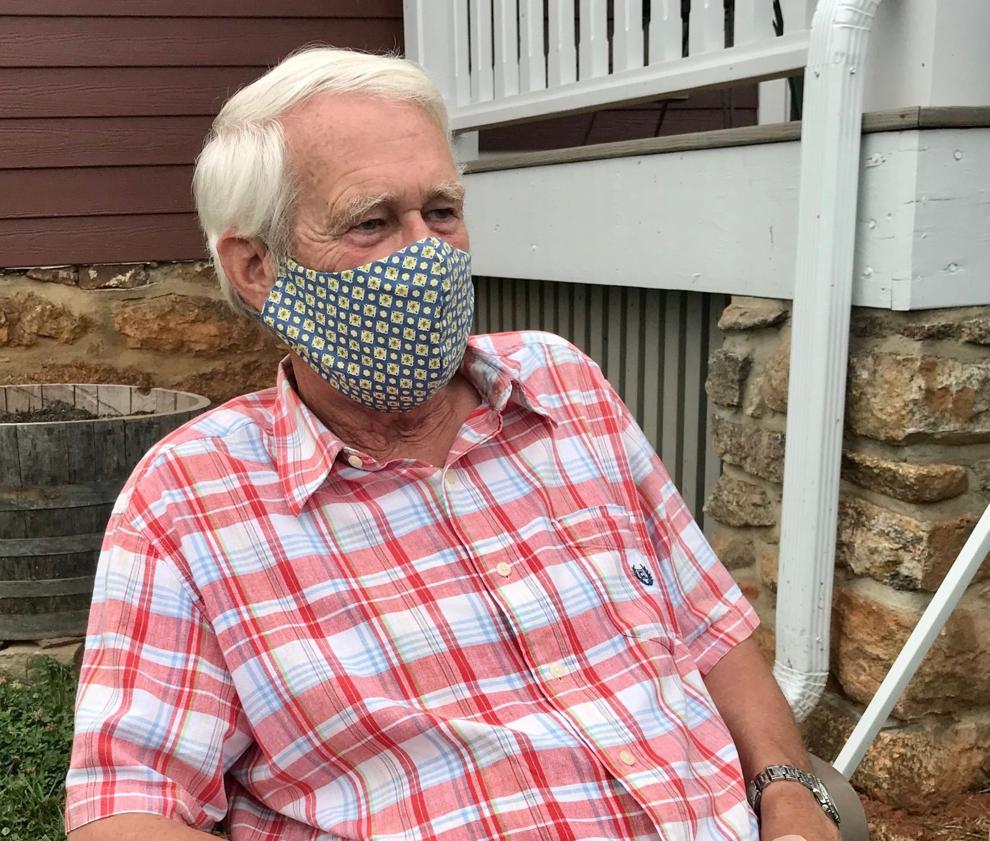 "Even now when I leave the county," the 77-year-old clergyman revealed, "I drive with my ID on the seat — now wrap your head around this — so that I don't have to go into any compartment to get it because I want to live another day."
"I tell the children of the church I've been doing this for years now," continued the bishop, who 38 years ago became the first black chaplain for the Fairfax County Police Department. "I have to live to fight another day because I realize that black lives are so unimportant in so many areas."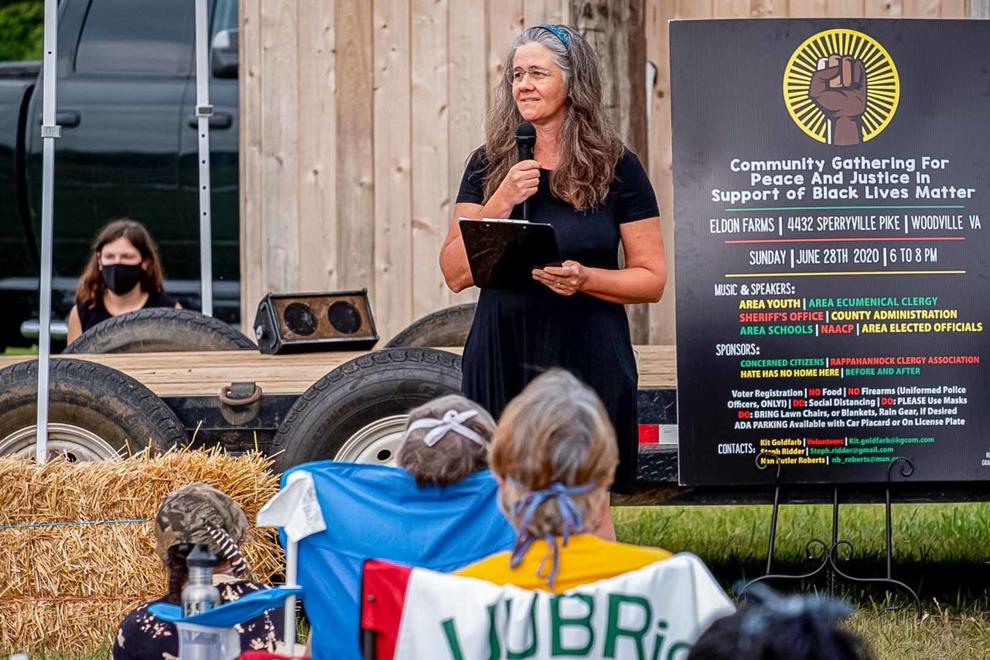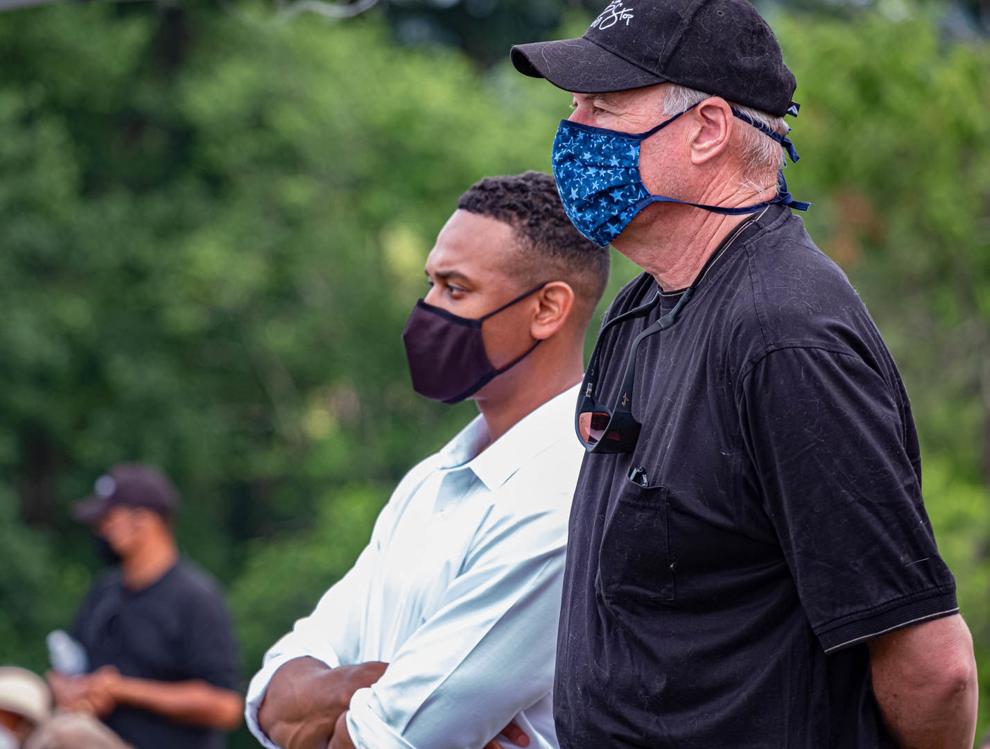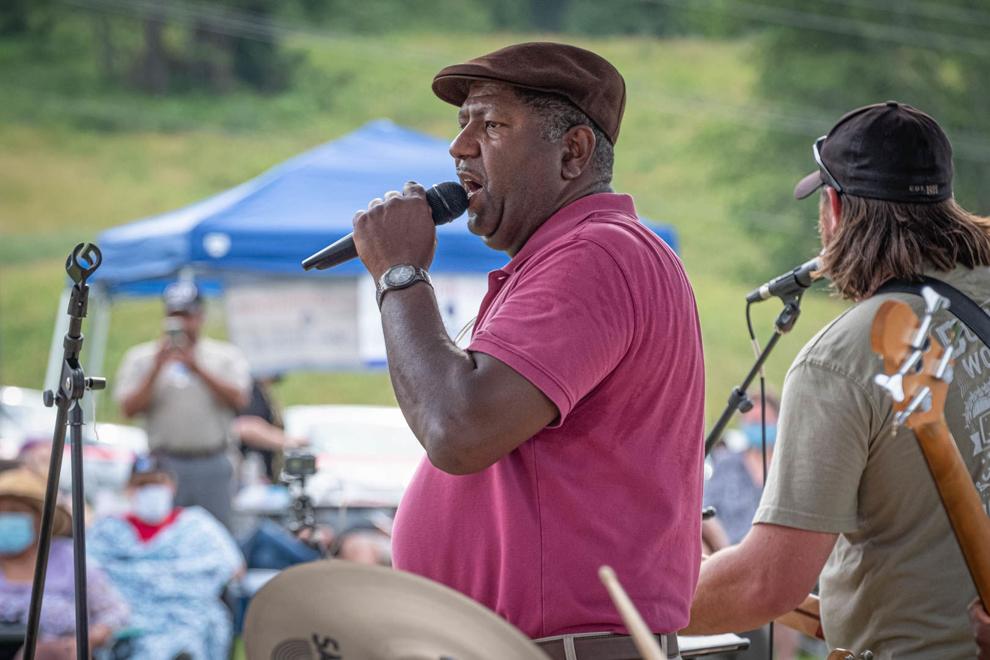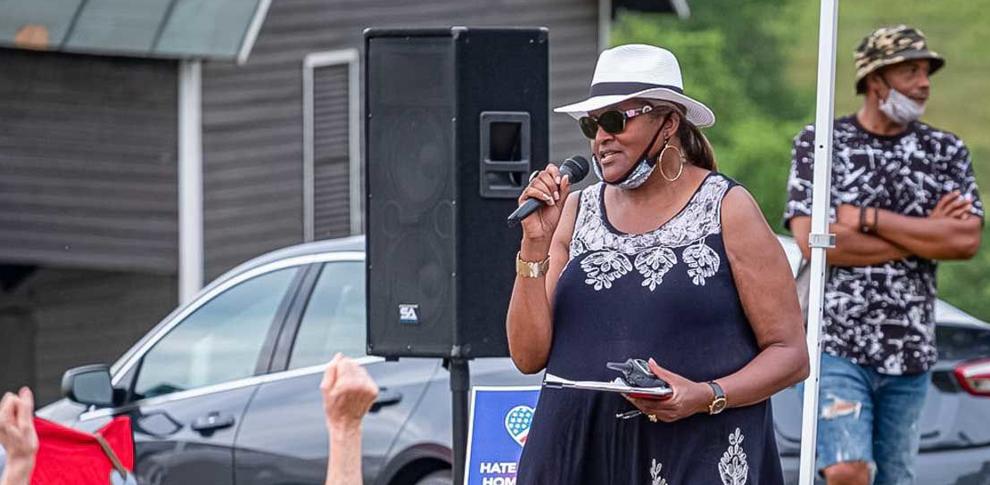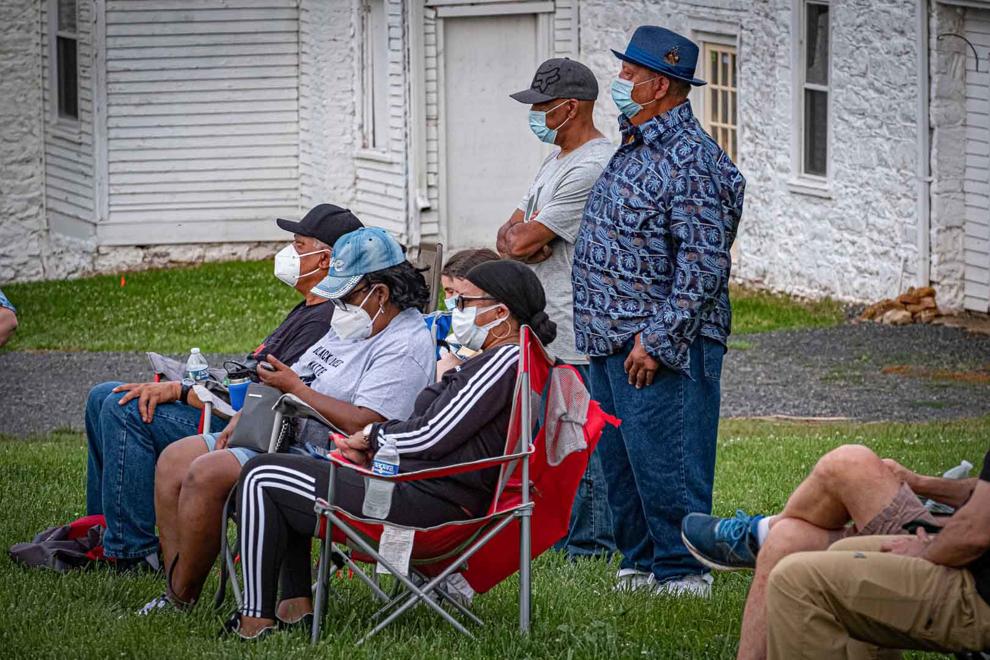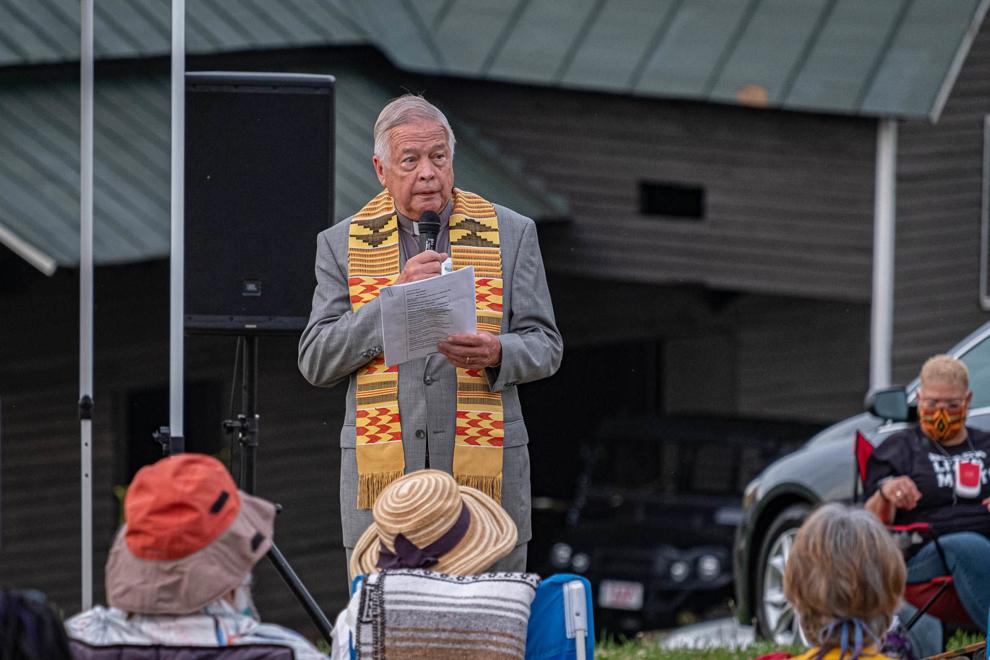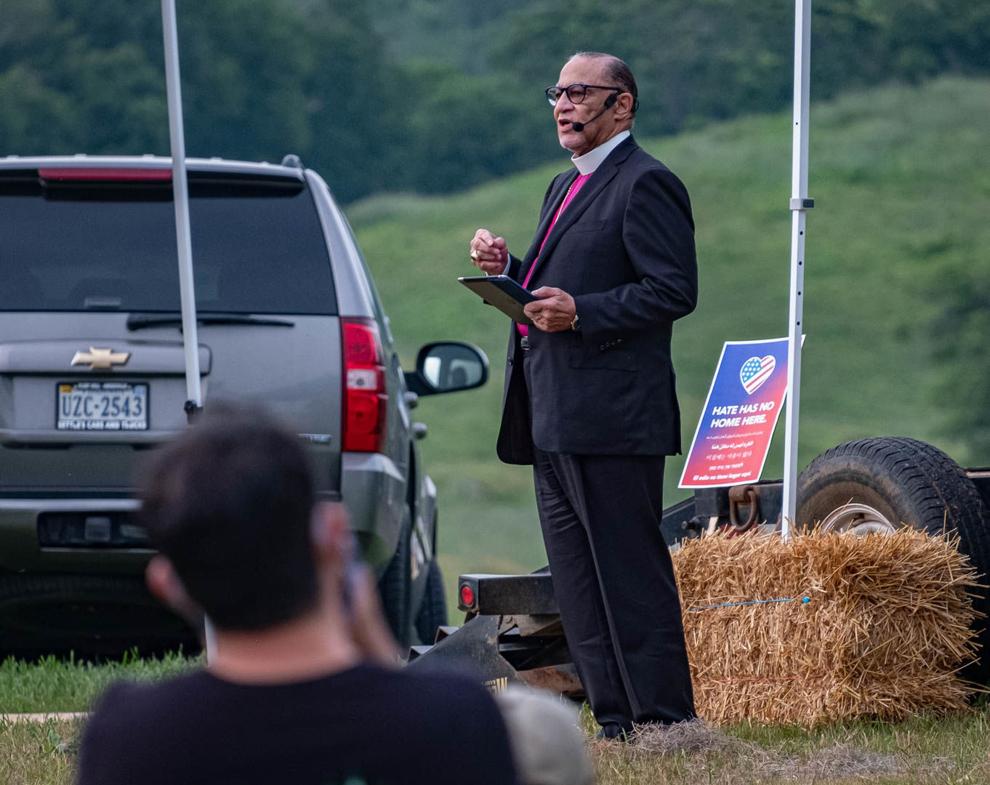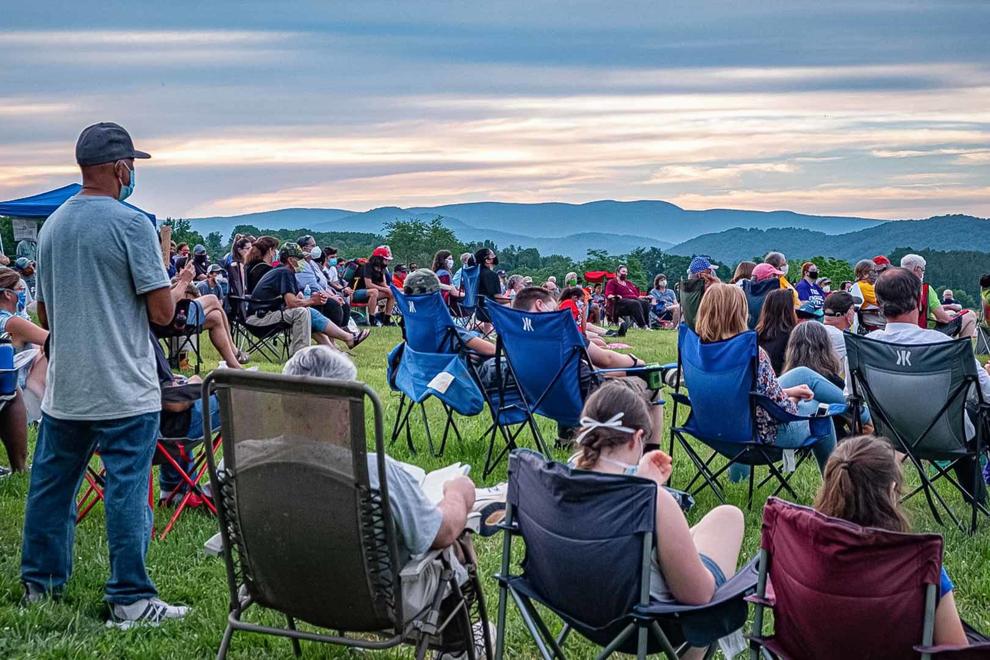 Among the dignitaries on hand for the peaceful gathering, its purpose to speak out against racism and violence against African Americans, was 5th district congressional candidate Dr. Cameron Webb, and Rappahannock County Supervisor Chris Parrish. BOS Chair Christine Smith was slated to speak, according to organizers, but opted out prior to the event because she wanted to follow COVID-19 guidelines issued by Virginia Gov. Ralph Northam. 
She also encouraged "everyone, particularly vulnerable and older people, to reconsider before attending any large outdoor events at this time."
One of the evening's sponsors — Lowe's of Culpeper — made masks available for attendees, although most everybody came outfitted with personal protective gear.
Tatyana Yates, 20, a Rappahannock County native who is now a junior at Christopher Newport University and president of the Diversity and Equality council at the college, said "I didn't expect this many people, but it's really cool to see. I wasn't imagining this . . .
"I feel like there is a lot of pressure on young people, but it's a pressure to make us better," she said. "I think it's good, we should be doing something."
Dr. Webb, who only Tuesday won the 2020 Democratic primary for Congress, told the Rappahannock News after the gathering: "If you looked across this hill at everybody who was here, everybody was in a different place. Some people are very early on their journey of learning what is actually going on in our society and some people have been in this fight for 50 years. 
"And it takes all of us in the same place pointed in the same direction, and that's why you'll see a lot of people with the fist. And it's the five fingers coming together and the power that comes with that. And everybody can leverage that signal of unity and strength in numbers . . .
"We've got miles to go but we'll get it done together," said the African American candidate. "You need people to stay engaged. As long as people are willing to engage, we've got a chance."  
Added Rappahannock County native Ernest Dennis, who now lives in Luray: "This has been on our hearts for a long time. When no one says anything about violence, five years go by, and then 10, and then 15, and then 20, before you get a reality check . . .
"Everybody is fed up. Racism has been swept under the rug, but we can't do that anymore. We have to acknowledge it."
Concluded Bishop Baltimore: "We who have been oppressed too long are tired of going through the long night of captivity . . . and now we are reaching out for the big break of freedom and justice and equality. Enough is enough. This season our country is crying out for justice . . . 
"This is a revolutionary time in which we're living in, all over the world [people] are marching, they are protesting because they want a change. And I believe a change is coming . . . New systems of justice and equality [are] coming into force everywhere."
He told the outdoor audience spread across the lawn of Eldon Farms that "if the government does not respond we the people must move it — remove elected officials from office, vote 'em out, replace them with people who will do what . . . is needed. 
"Racism is not gone," said the Woodville pastor, "we still have a long way to go. We need to look no further than our school systems, our workplaces, neighborhoods to see that segregation still exists on a massive scale in this land."
Among sponsors of the gathering were the Rappahannock Clergy Association, Hate Has No Home Here, and Before & After cafe in Sperryville.
At the same time the gathering was held at Eldon Farms, a small group of Rappahannock County citizens kept watch over a Civil War memorial, honoring residents who fought for the Confederacy, on the grounds of the county courthouse on Gay Street. Three Rappahannock County Sheriff's deputies also were posted on the courthouse grounds on Sunday evening.
Deputies were also on hand at the entrance to Eldon Farms helping to direct traffic.
---
---