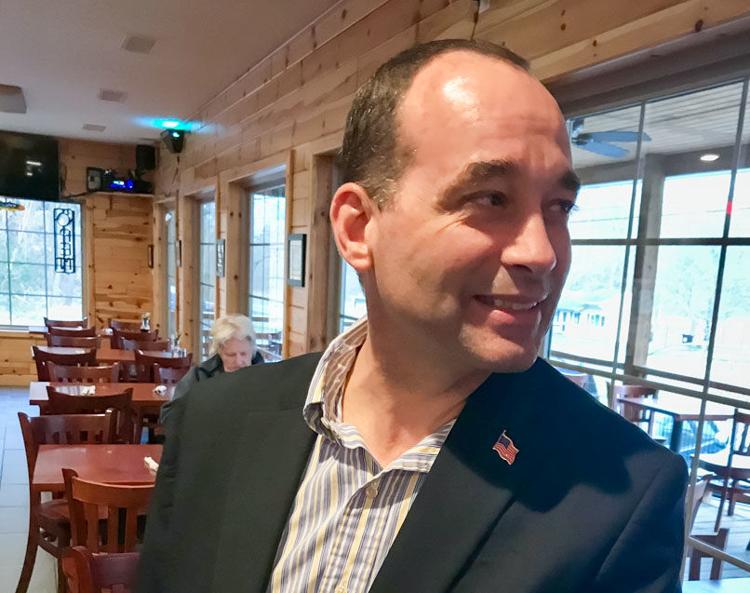 On Monday, Fifth District Republican congressional candidate Bob Good submitted an updated financial disclosure report to the U.S. House of Representatives Office of the Clerk listing nine pages of financial assets potentially worth up to $1.6 million.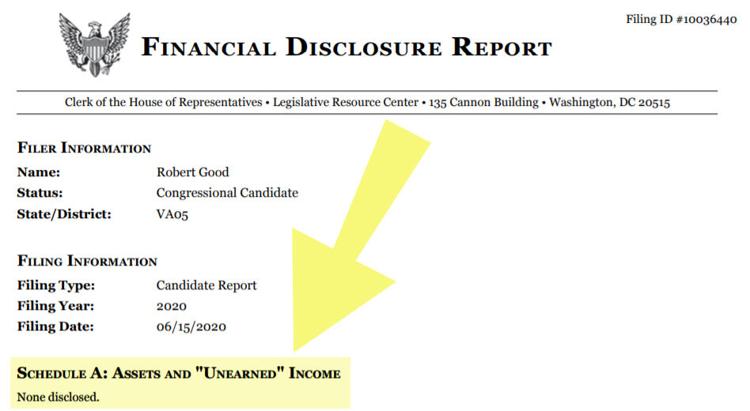 The Rappahannock News reported last week that a previous version of Good's financial disclosure report listed no assets under Schedule A, the portion of the report where candidates are required by the Ethics in Government Act (EIGA) to list assets and unearned income. 
Under the EIGA, it is unlawful for congressional candidates to "knowingly and willfully fail to file or report any information that such person is required to report." Reportable assets include but are not limited to investment properties, bank accounts, insurance policies, retirement savings accounts and trusts.
According to Brett Kappel, a leading national expert on campaign finance and ethics laws, Good's updated disclosure is "what you would expect to see from a candidate of his age." 
Good's portfolio includes IRA investments, 401(k) and 403(b) retirement savings plans, and a Bank of America account. 
The Good campaign has not yet responded to requests for comment on the newest financial disclosure statement.
---
Click here to sign up for the C-19 Daily Update, a free newsletter delivered to your email inbox every morning.