No comment yet from Fifth District congressional candidate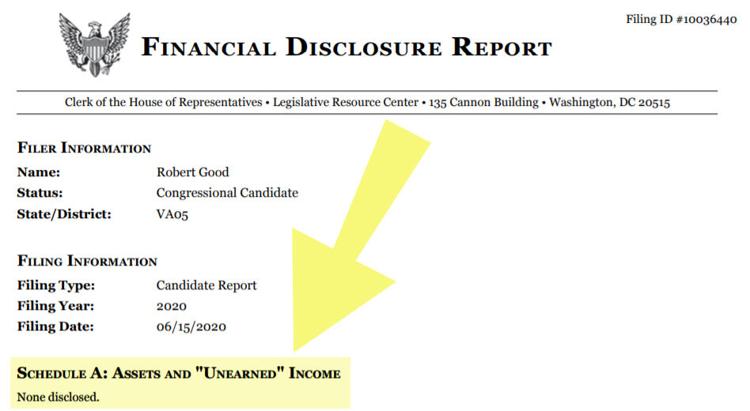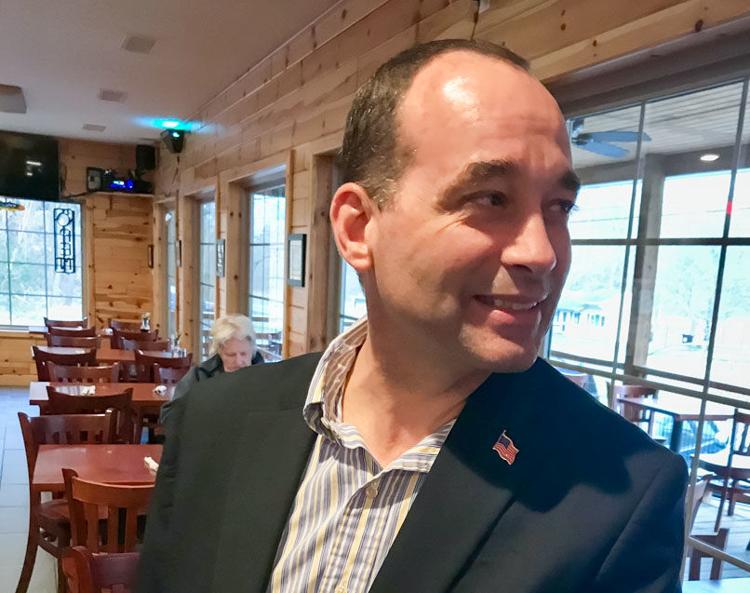 Read an update to this story here.
Fifth District congressional candidate Bob Good reported no assets and no unearned income on the financial disclosure report he was required to file as a stipulation for his candidacy.
All candidates running for a House seat are required to disclose assets (such as savings accounts, retirement funds, insurance plans, income from real estate and capital gains) to the House Committee on Ethics. It is unlawful to willfully fail to disclose or file a false report.
Good and his campaign declined to immediately comment on the issue.
"I hope it's a simple oversight, and something he intends to correct," Democratic candidate Cameron Webb, Good's opponent in the Nov. 3 election, said in an interview with Charlottesville's CBS-19 News, which first reported the absence of assets and unearned income on Good's financial report.
"People deserve that kind of information," Webb said. 
Webb, who is a physician, reported various savings accounts and retirement savings accounts on his financial disclosure report filed with the House Ethics Committee.
In Virginia's Seventh Congressional District, which includes Culpeper, Republican candidate Nick Freitas and Democratic incumbent Abigail Spanberger both listed line items under the assets schedule portion of their financial disclosure reports.
---
Click here to sign up for the C-19 Daily Update, a free newsletter delivered to your email inbox every morning.
---
Brett Kappel, a leading national expert on campaign finance and government ethics laws, said it's "highly unusual for a candidate to have no [reportable] assets."
"If somebody came to me with a financial disclosure report that disclosed no assets, and you told me that person was over 50, I would be incredulous," said Kappel, an attorney at the Washington, D.C.-based public interest law firm Harmon Curran. 
According to his congressional campaign website, Good, 54, worked for CitiFinancial for 17 years after graduating from Liberty University in 1988. In 2005, he left the bank to become Senior Associate Athletics Director and executive director of the Flames Club at Liberty University. He stepped down from the university last February to run for Congress.
On his House financial disclosure form, Good did report two student loans for his children, with the loans dating back to 2015 and 2017. However, these liabilities were not listed on Good's Statements of Economic Interest that he filed between 2016 and 2019 as a member of the Campbell County Board of Supervisors, raising questions/suspicion that he may not have disclosed the appropriate financial information when he served on that local body.